Hashkings' DHF Proposal

At first look you may think Hashkings is just a virtual weed farming game. While that is a part of the experience there is also lots of other things going on. The dev team at Hashkings is small but they are full of ideas and they put the well being of the players and the health of the game at the top of their to-do list. I urge you to read their proposal and if you can, help support their goals.

As you can see above, Hashkings' DHF proposal is currently sitting at at 93% support level. Below is just a small portion of the Hive community that are supporting them.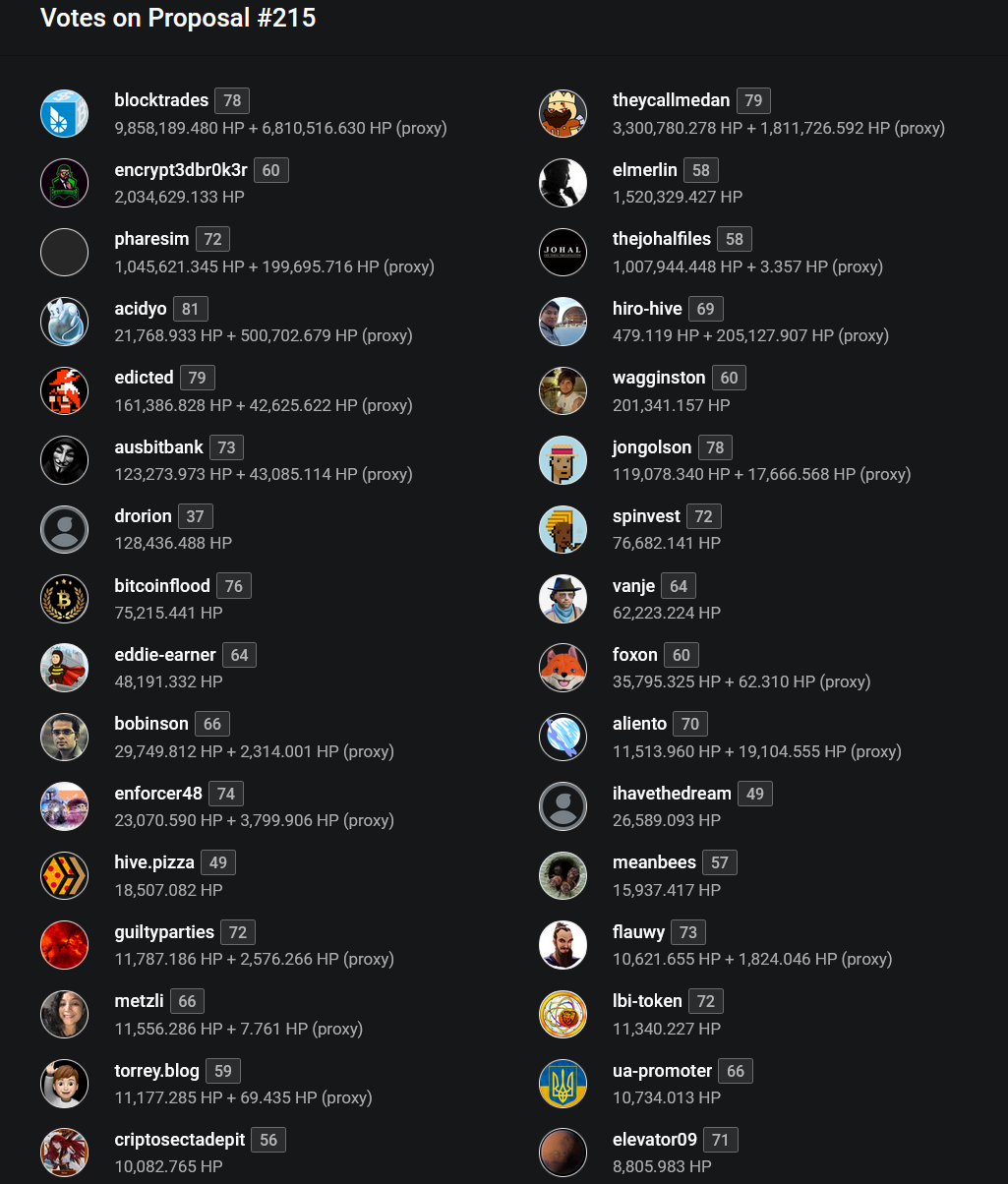 I won't go into a lot of detail about how the game is played in this post. The proposal covers some of that plus a read through the Git Book and a visit to the Hashkings discord is recommend if you are considering playing. Like I said above there is a lot going on and much to learn in this ever growing ecosystem/economy.
Oh, and I almost forgot, doing the math is something that is almost required to be successful and profitable in this game. 😀
Posted Using LeoFinance Beta
---
---