/My "Weekend" adventures .... in Higuerote, Miranda State of my beloved Venezuela./ By. @oli1965
This is the name of the place where we had some delicious chipichipi empanadas for breakfast.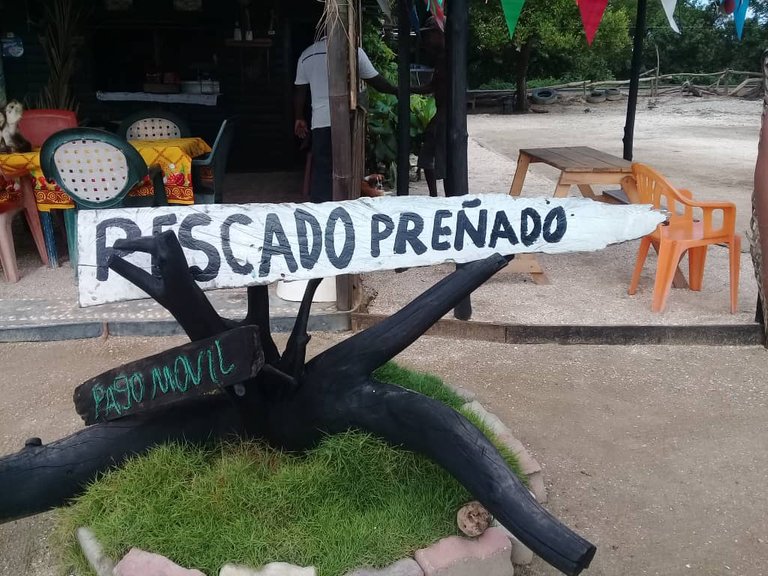 Hello my dear community, receive a warm and blessed greeting, I hope you had a great weekend. Every day is not the same and of course weekends are not the same either, in my case to start with I don't like to cook on Sundays hehe, don't ask me why because I really don't know what to say, I just imagine that since I cook every day and on Sundays I'm annoyed haha. But this weekend was super mega ultra cool because we agreed and did something different, we went to the beach.
My daughter and yop!...she as always with her pictures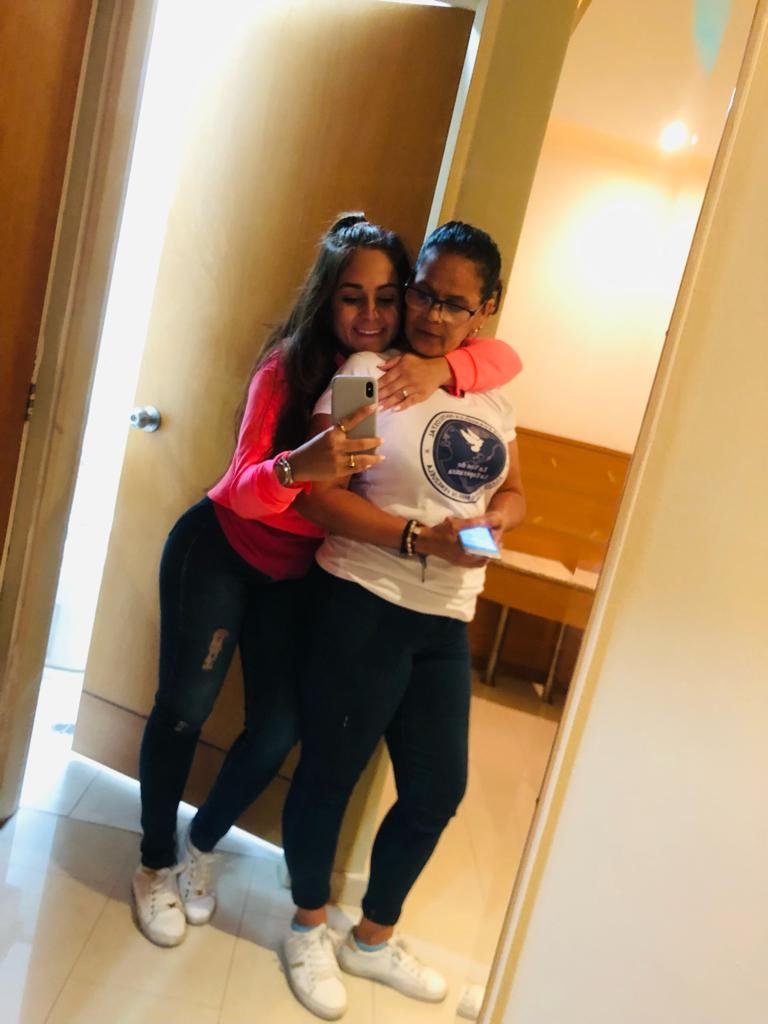 I am Venezuelan, the country of the great wonders of the world hehehe, a little modesty is not bad at all haha. This time we escaped with my sister and her family to Higuerote, Miranda State Venezuela. It is a touristic city and it is near the city of Caracas Capital District. To tell the truth I had visited Higuerote, but I had not enjoyed its beaches, you know that everyone has their favorite beaches and mine is another; but well the important thing is that Higuerote has beautiful beaches, obviously we did not visit them all, but we went to one called "Buche" is a beach with shallow, few waves and the waters are transparent. We went by boat because it is a little far away, and vehicles do not reach that place.
On the boat...I used to be afraid to ride on a boat...now I've lost that fear a little bit. 🙈🙈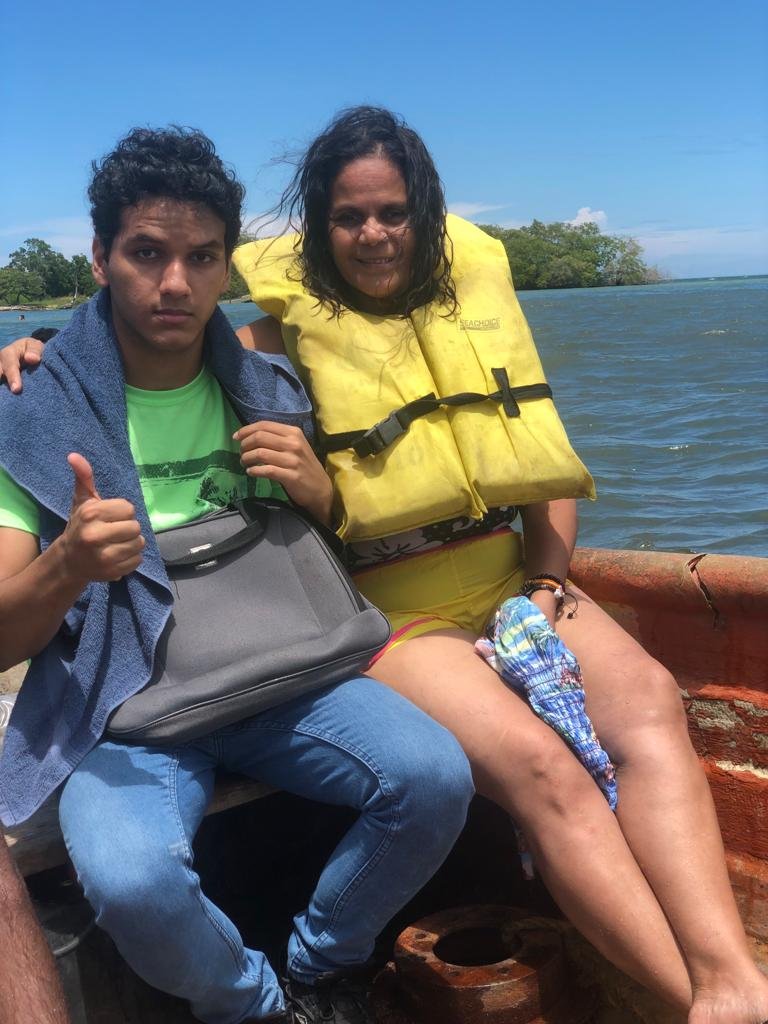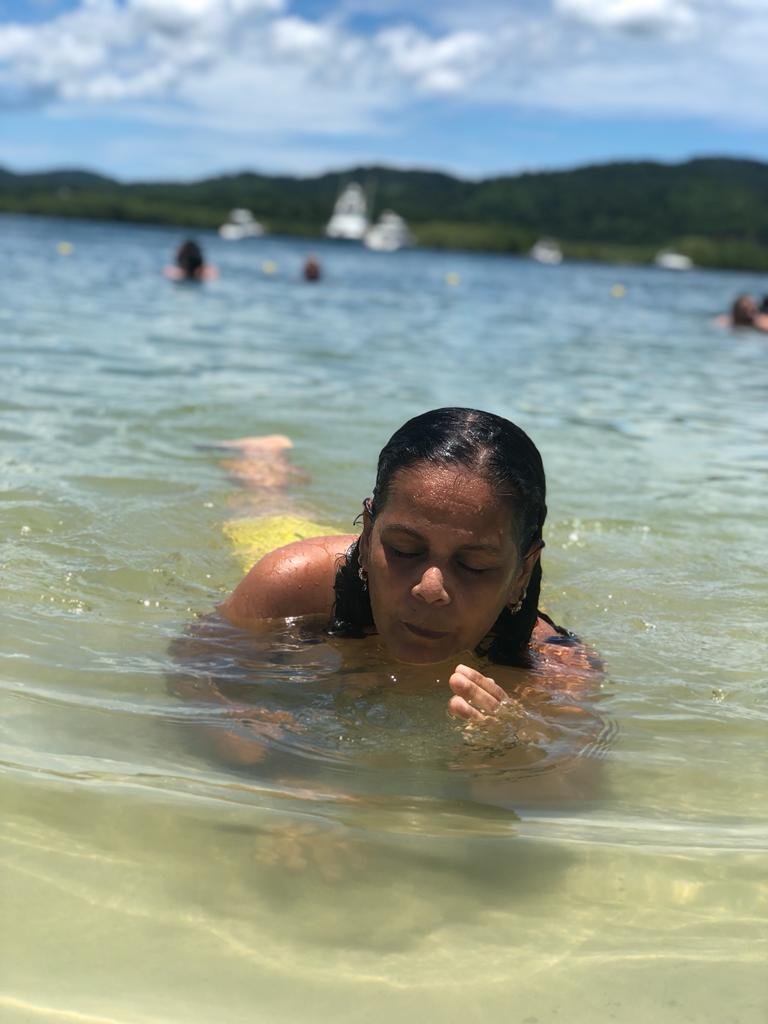 The town is nice, its inhabitants mostly live on tourism, so if you go, you should go to spend hehe. We had some problems with the accommodation but nothing that could not be solved to spend a relaxing weekend, away from the city, the noise, work stress and other things that sometimes you get saturated and what you want is to rest.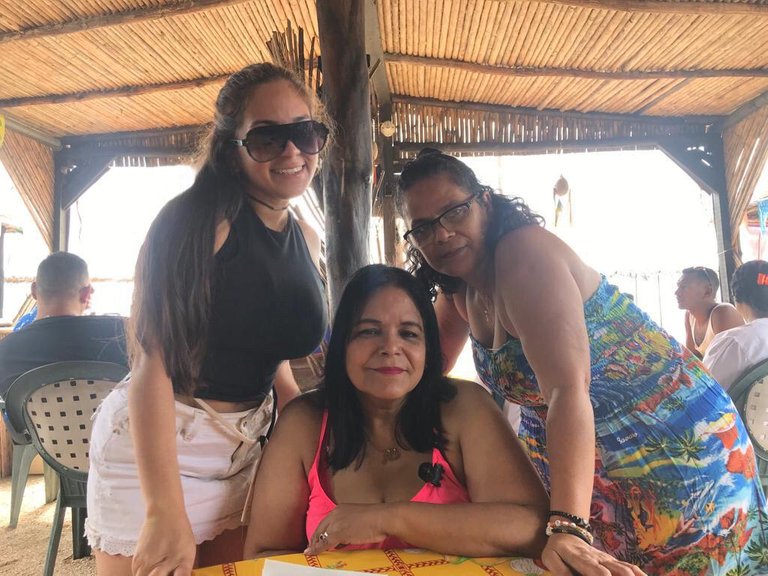 The food, well the fish is the best, you are not going to go to that place to eat the same food you eat when you are in your city. They prepared us a fish called Carite, the dish was super big, with striped salad, that is, cabbage, carrots with a little mayonnaise, and tostones, that is, fried green plantain, a real delicacy.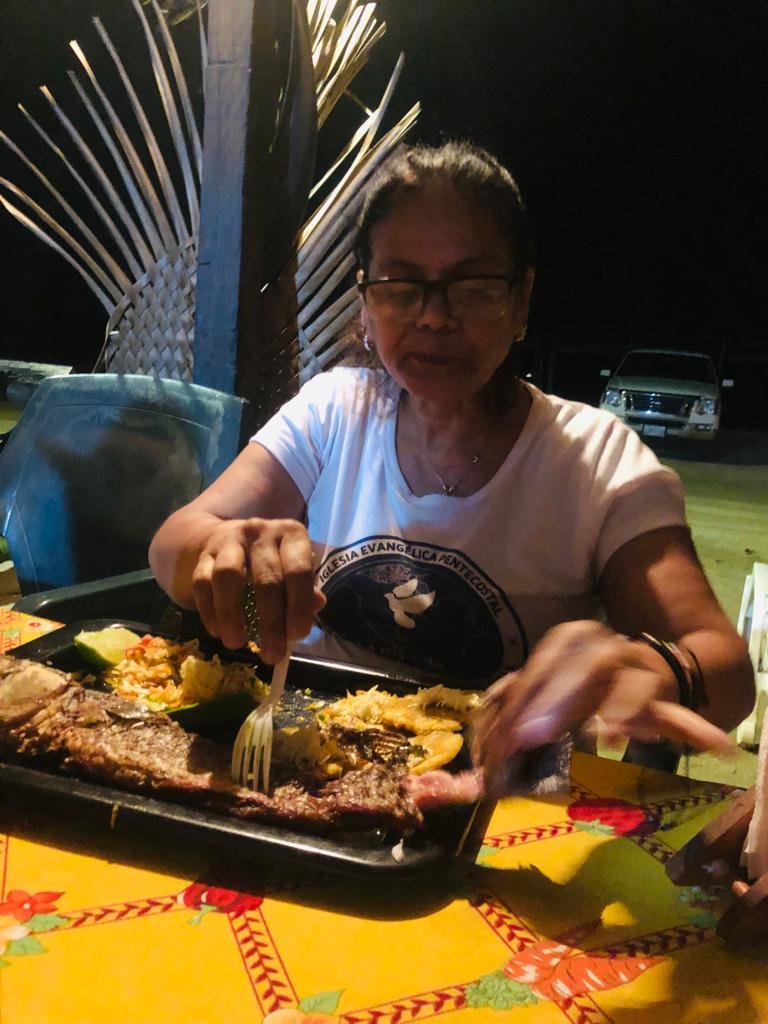 We really spent a spectacular weekend in this beautiful city of my country, with a super beautiful people, the attentions provided were unique, but above all spend time with family is what makes us better people every day, spend time with those who love you is worth gold and that's what we did, have a good time in the best company as is your family.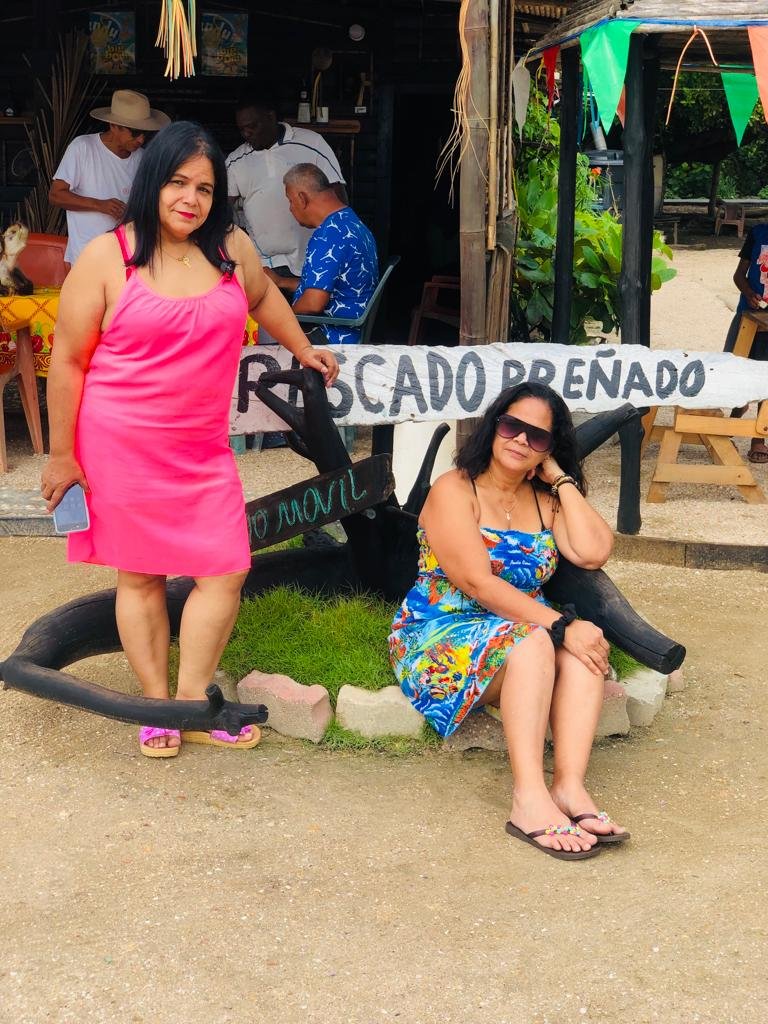 Blessed weekend, we hope to repeat it again hehe but we will visit another state of my beautiful country. Until my next weekend adventure. You are loved.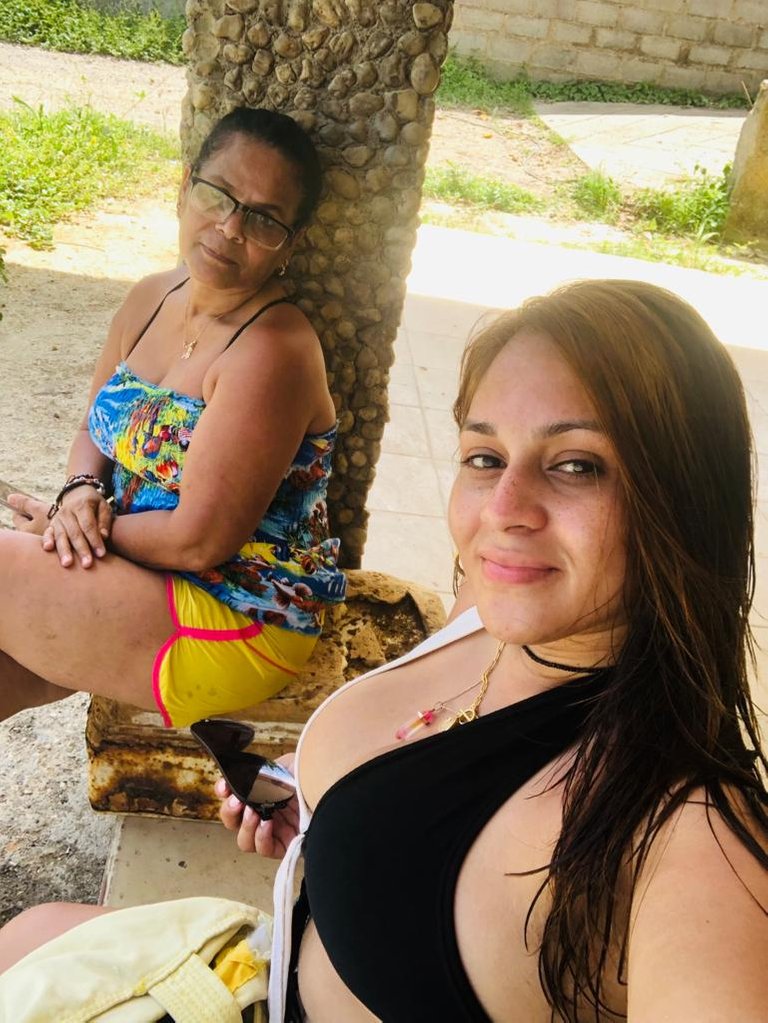 Greetings and blessings
---
Photographs taken with my A12 Sansum galaxy A12 phone
---
---