Traveling Cebu To Cagayan De Oro And Iligan City
Why I need to go Cagayan de Oro City and Iligan City before going to Panabo City, Davao Del Norte?
Traveling Tubigon Port of Bohol going to Cebu was my last story and today I will tell you why I have to go Cagayan de Oro City.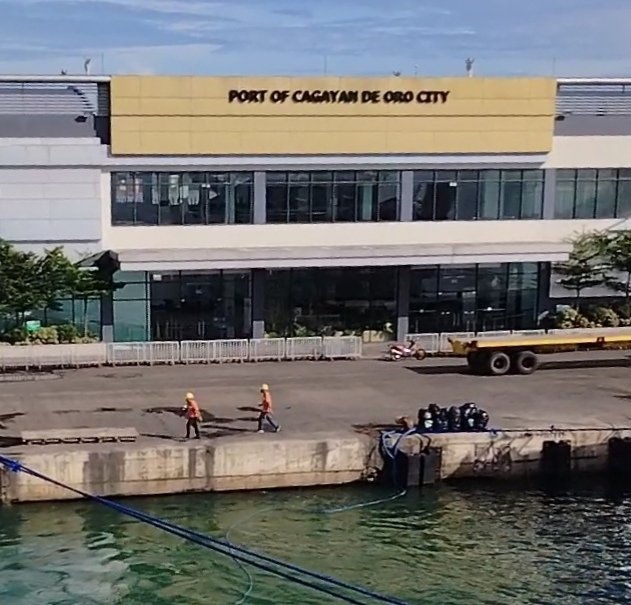 This is the Cagayan de Oro Port.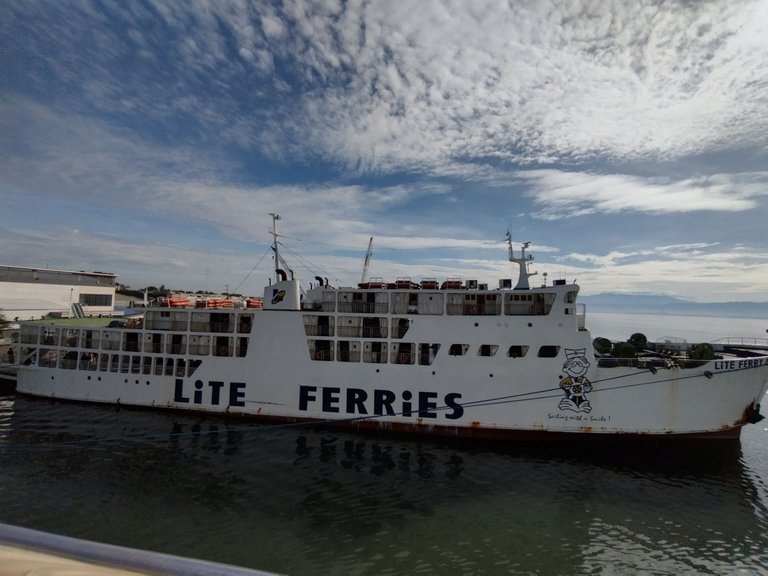 My brother and his friend went home leaving me in the
Lite Shipping lines for Cagayan. Last May 19 was my arrival from Saudi Arabia with my Qatari Airways. I sleep in my brother home in Marikina when my friend in Saudi Arabia told me about the sudden death of my 17 years long best friend in Saudi Arabia, a native Filipino from Lapayan, Lanao Del Note. So, it was already one of my destination to visit and bid my last respect to my friend and her family.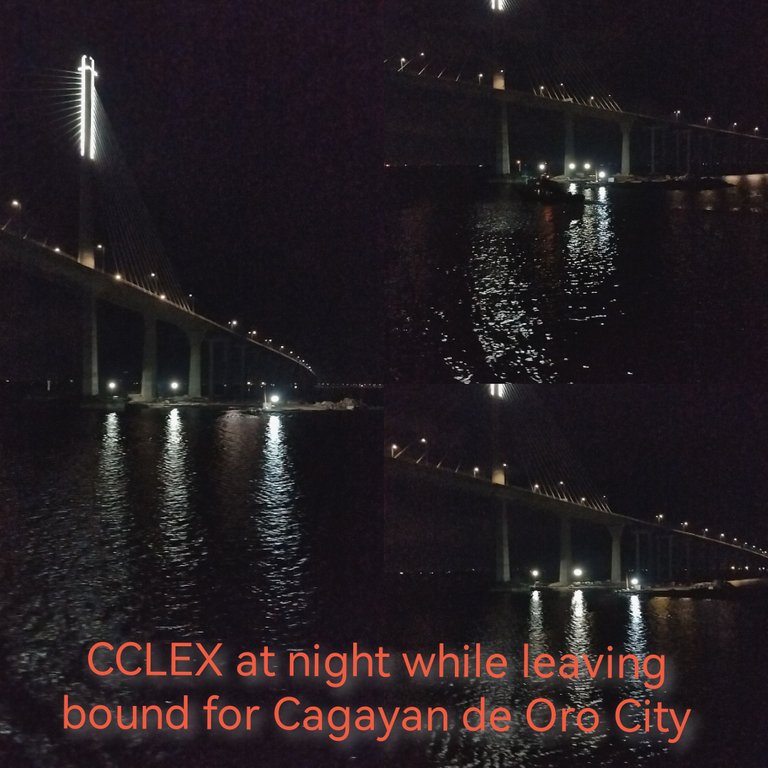 Departing Cebu port at 7:30pm, was a windy night crossing the ocean. I was amazed by the new long bridge that connected Cordova. I imagine how great people they were, building that bridge. The darkness stole the day as we passed that way going g to the far ocean of Cebu between Cagayan de Oro City. I felt difference, something bothered myself. It was a mixture of feelings leaving again my father, my siblings and I was going to the wake of Anita.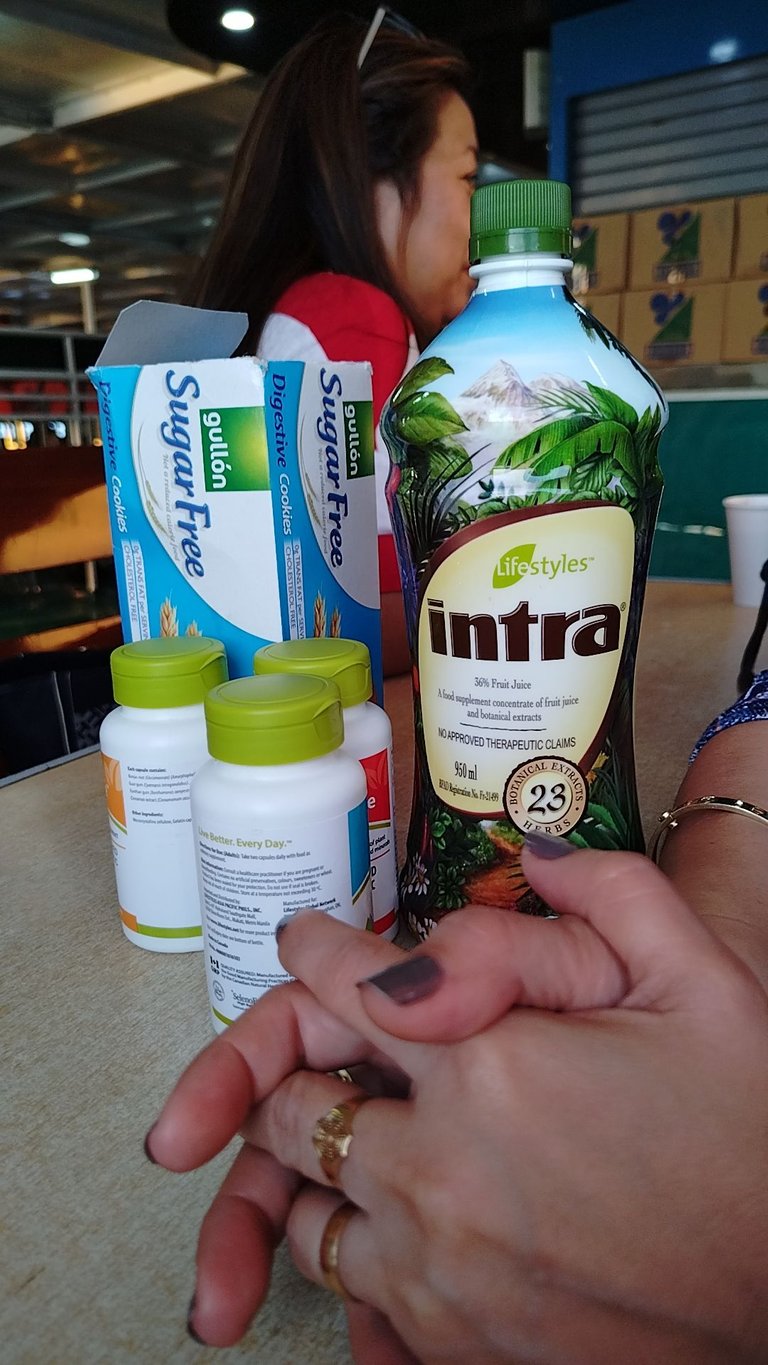 Someone sitted beside me and they introduced a food supplement and herbal medication from Intra. They introduced and explained the benefits and it helped me get out of boring moment alone at dawn until the sunrise started to come.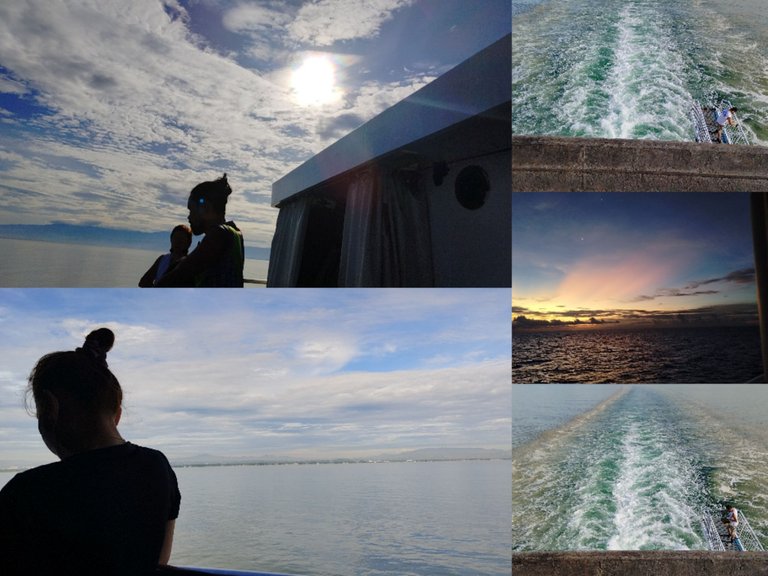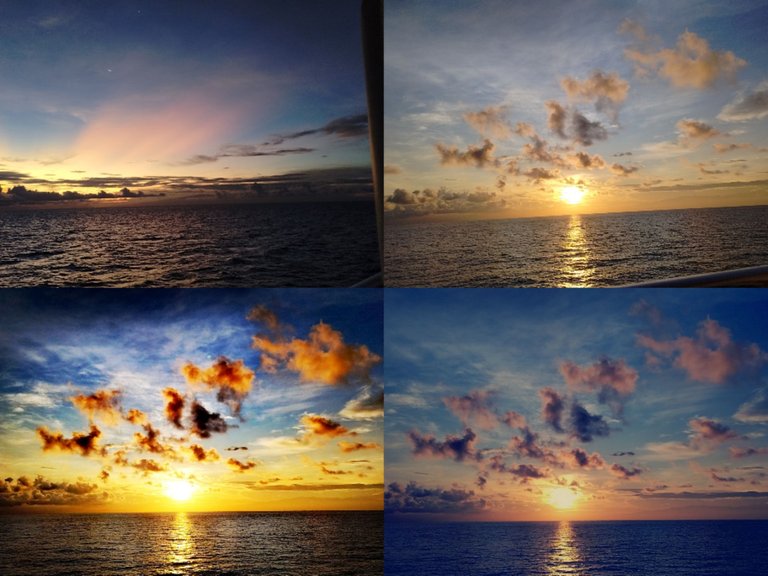 I kept watching the sunrise as it was giving an attractive glance of the dawn. The color of the sunrise depicted the clouds and mountain far away from the ocean. Until the morning came, I watched how the sea water looked when the ship moved forward. I imagined if I have to jump down to the water, no one will notice me then. But God is in my heart who give me strength.
GOING OUT FROM THE SHIP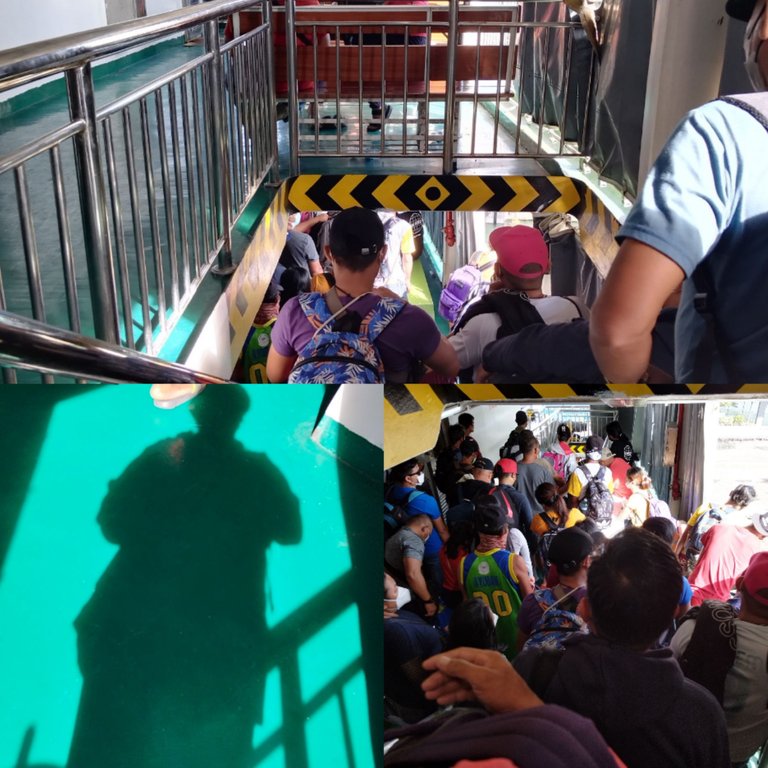 People maybe were also boring like me and get out quickly at time from the ship. We stood up for how many hours and blocked the staircase that made us stuck on there.
FINALLY, CAGAYAN PORT WELCOMED US!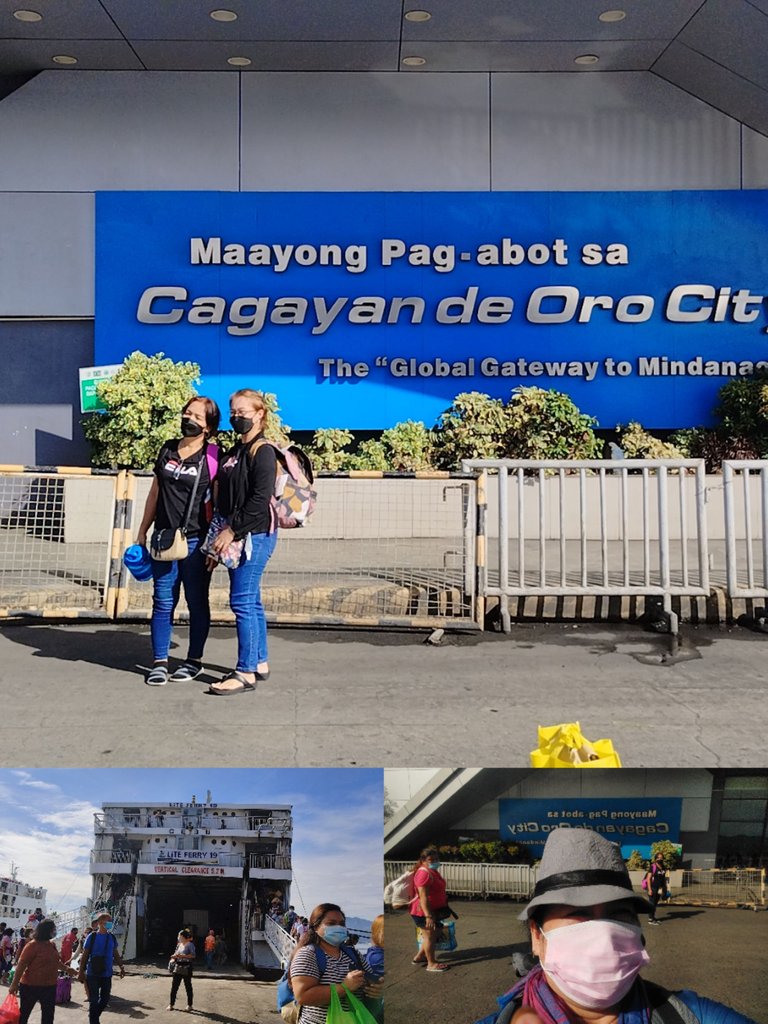 I called some passengers to become my model.
Before the ship duck in Cagayan Port,when I didn't see the island anymore, I wrote a message to our group chat and telling them that I was going to Iligan via Cagayan. My hive's friends @godlovermel25 and @godslove123 informed me that I have to passed by their town before coming in Iligan City.
I was lost in Cagayan. I supposed to go to the terminal for Iligan but the jeep didn't understand what I meant to say. But, thanks God I found it quickly and had my travel going to Iligan and dropped in Manticao town to meet my hive's friends.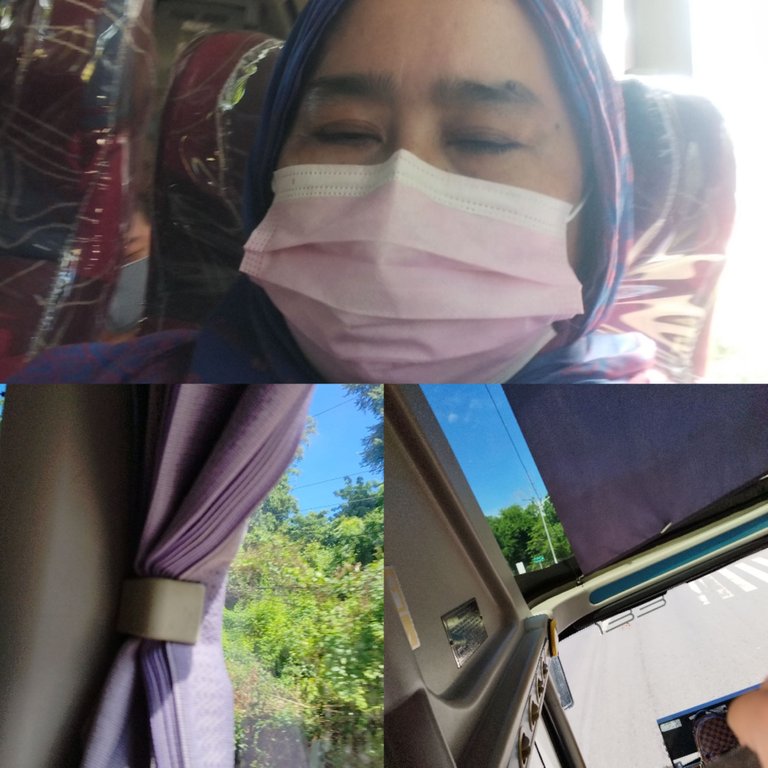 Here I was on board a big airconed bus. My friend were waiting for me in Manticao market.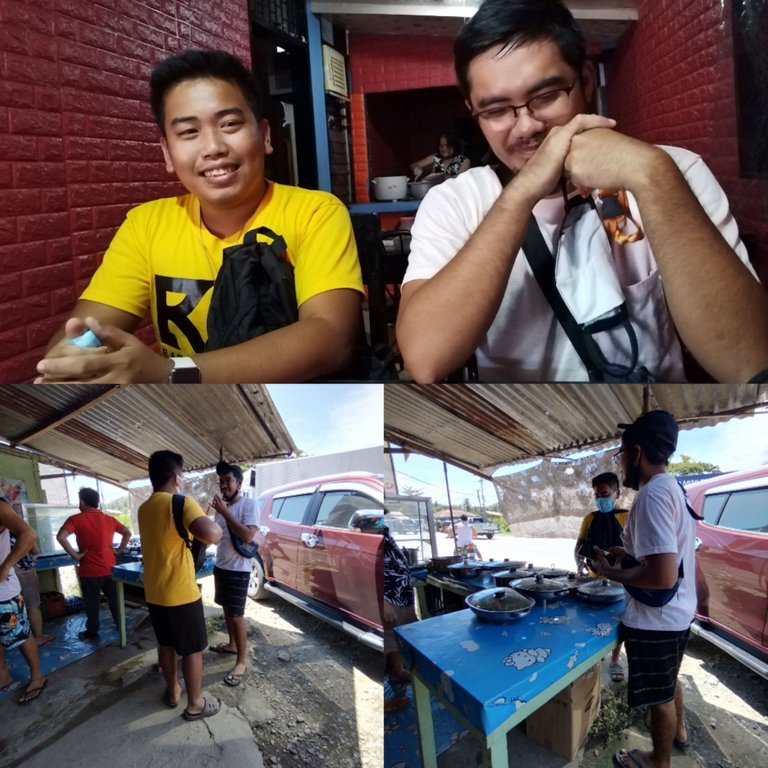 We had our lunch together in a small carenderia and I gave them my Jollibee fried chicken and 4 hamburger which was given to me by my brother in Cebu City.
We talked so many thing for a little while about our hive life and other blogging site. The picture was the most important of all for meet up blog and posting. Then, they invited me to visit the place where Bibingka of Manticao were being cooked.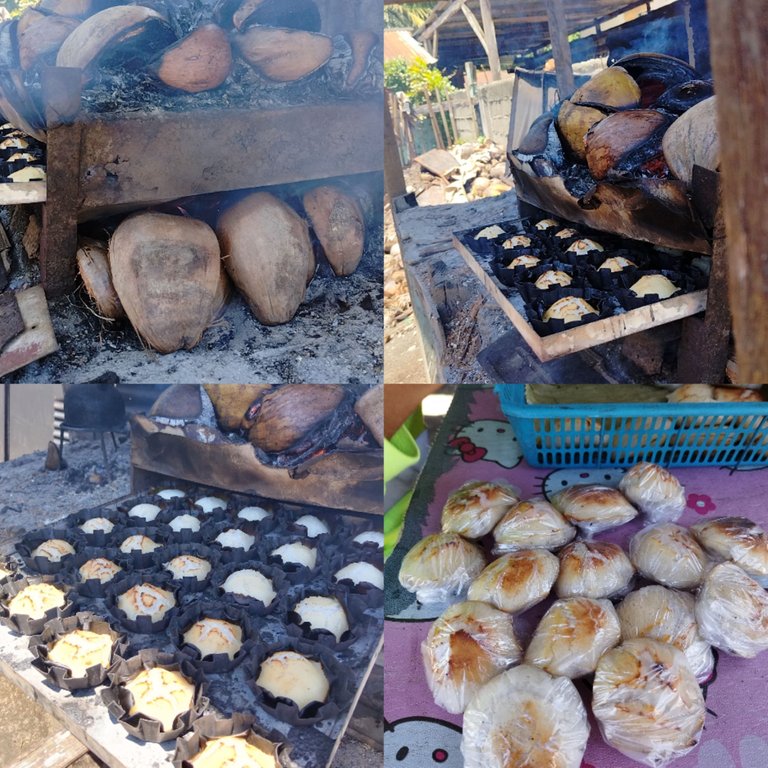 Bibingka ng Manticao is their famous delicacy in town. I bought some of it and gave them and for the family of my dead friend. It has a different taste from the latest bibingka that I tasted in my hometown.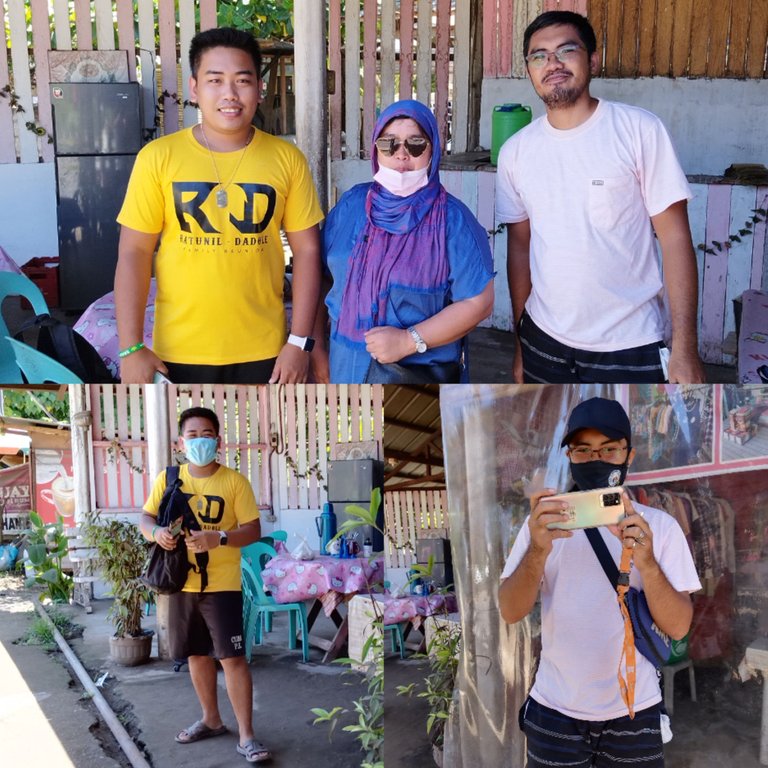 Meeting with virtual friends and a blogger was one of the most excited meet up. It only took an almost two hours then I bid farewell so I could reach the house of my dead friend Anita in Lapayan before night. We posed and they were so good friend who provided me jeep going to Iligan City. I will not forget that unexpected meet up.
There will be a continuation of this story about my #ofw friend and her family. It will be a story between her tragic death and my story when I reached their home.Stay tune!
Hive On!
---
---