HOW I MADE A LOVELY SIMPLE BUT CLASSY STYLE USING WHITE STOCK MATERIAL WITH A TOUCH OF DAMASK MATERIAL.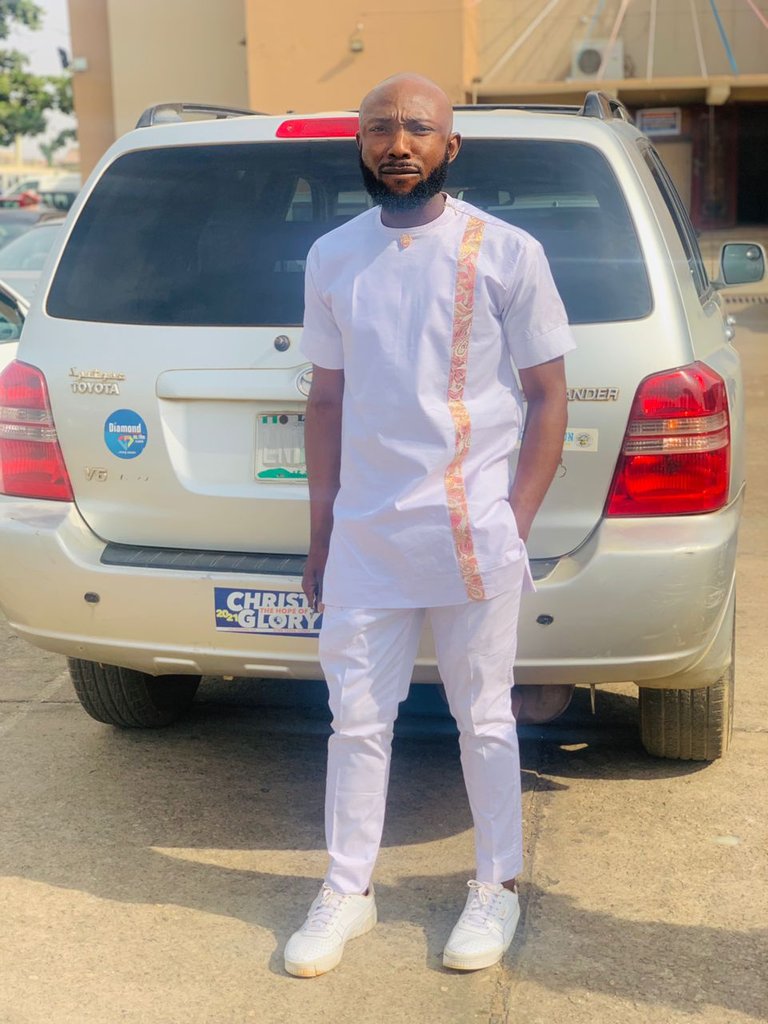 ---
Good morning everyone, hope we had a nice weekend? I pray this week will be a fruitful one for us all in Jesus name.
Am glad to be here again this morning to share with you my latest creative design. It's very simple but classy style I made using white materials with a touch of damask.
Was searching through my store If I can get some fabric to sew for myself so I can look smart in church, I eventually found this white material with just 2 trousers, so I bought it out and made myself this lovely outfit.
Will be sharing with you how I made this beautiful outfit.
MATERIALS USED
White stock material
A piece of damask
Hair stay
Paper stay
Thread
CUTTING AND SEWING PROCESS
---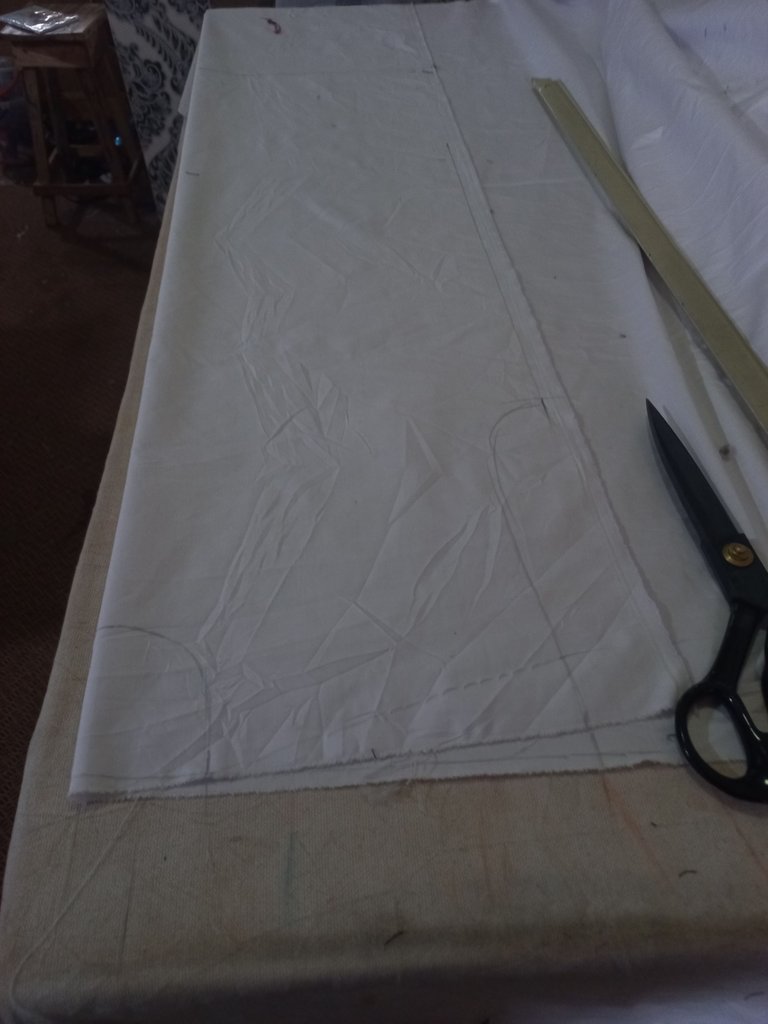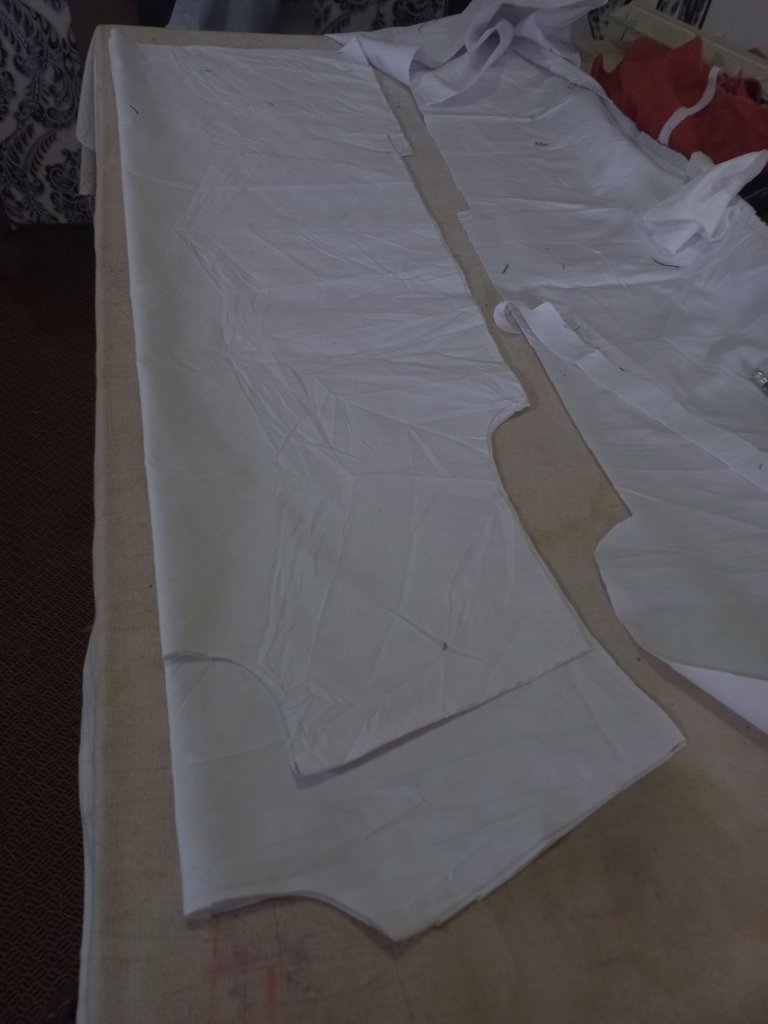 ---
It's my cloth so I don't spend much time cutting, since I already known my measurements off hand.
So i started my sewing by adding the small touch of the damask, then I sew the allowances added to the Length and I joined the shoulder leaving the other for zip
---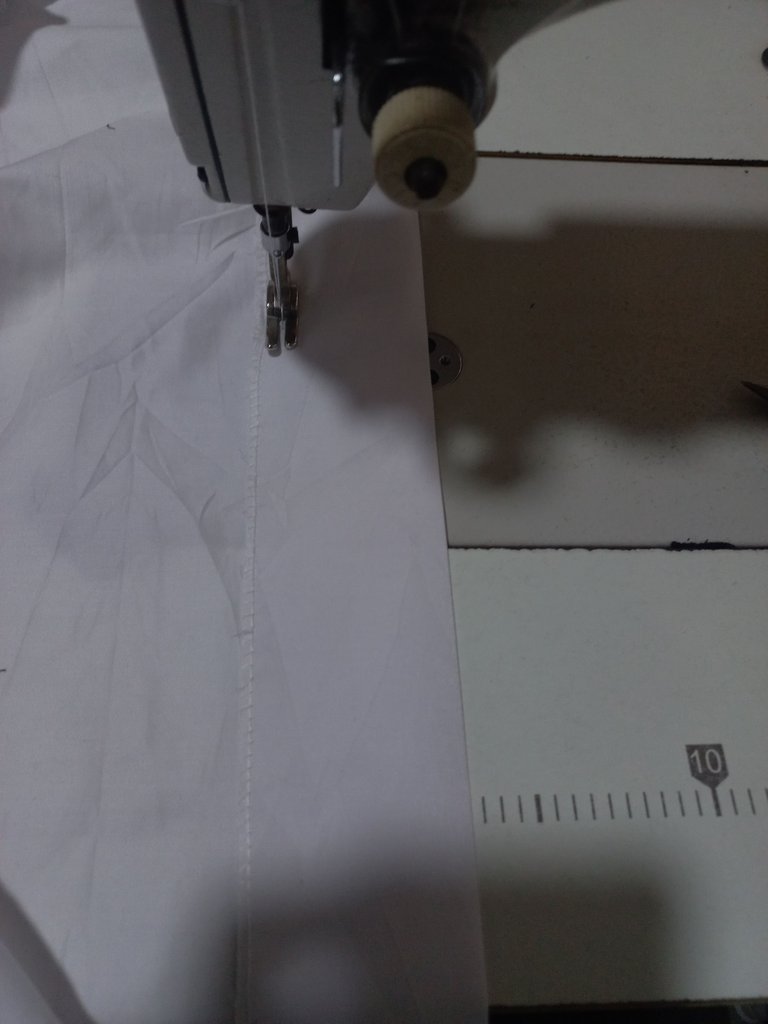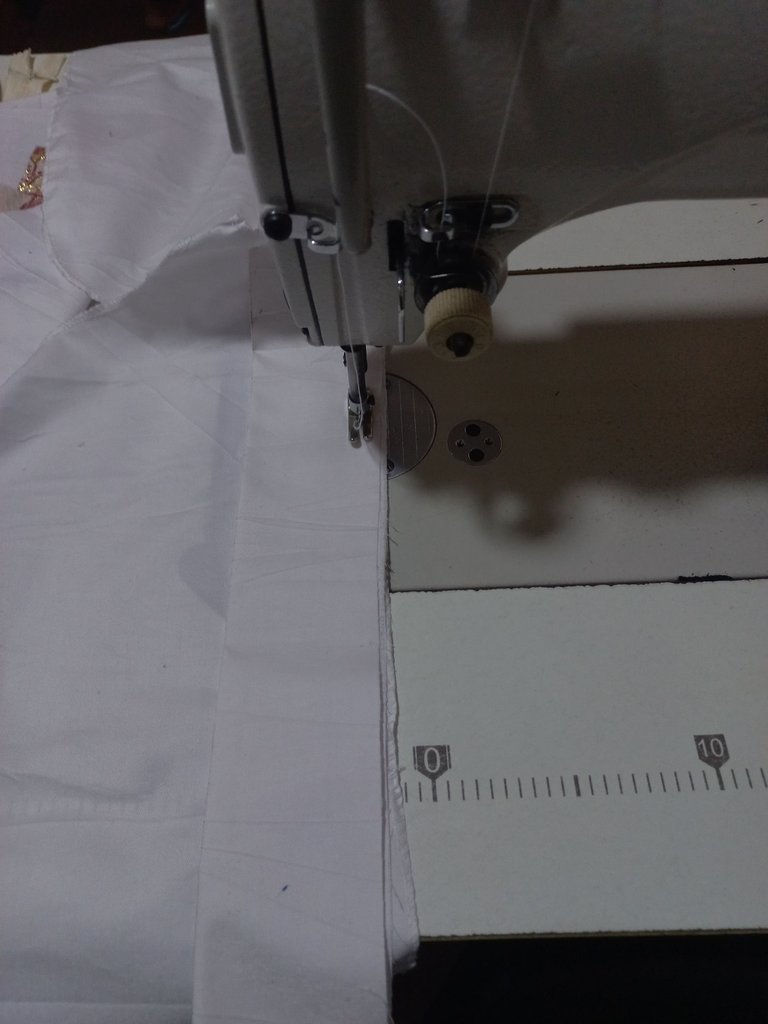 ---
Then I tape the neck and fix the invisible zip.
---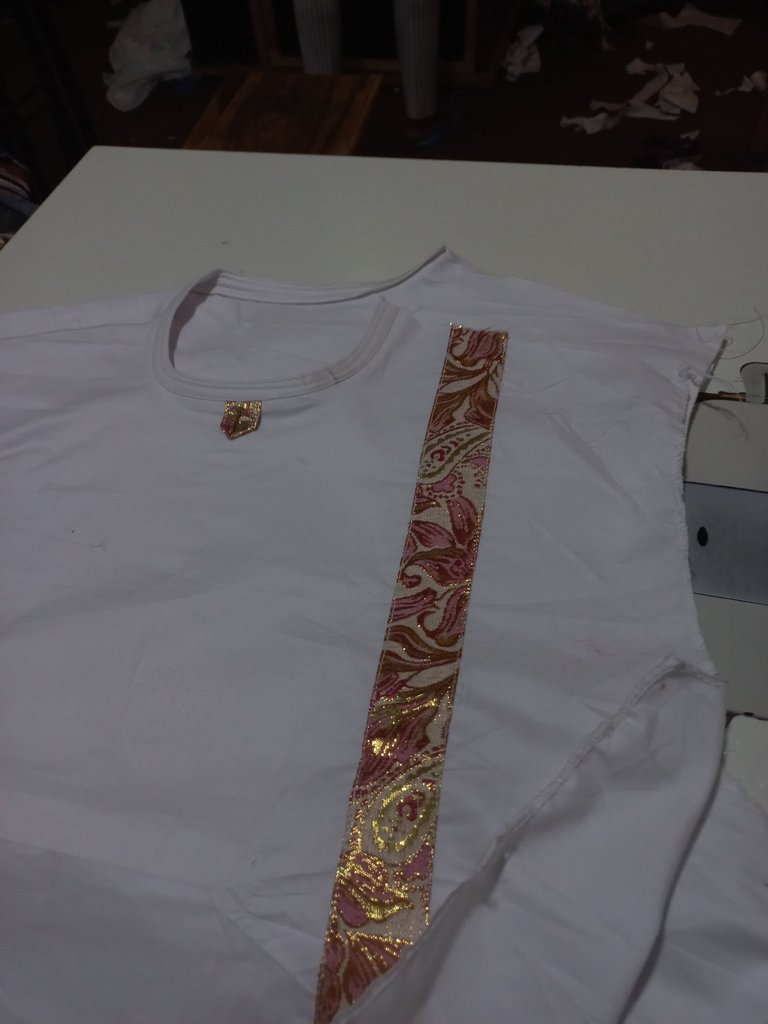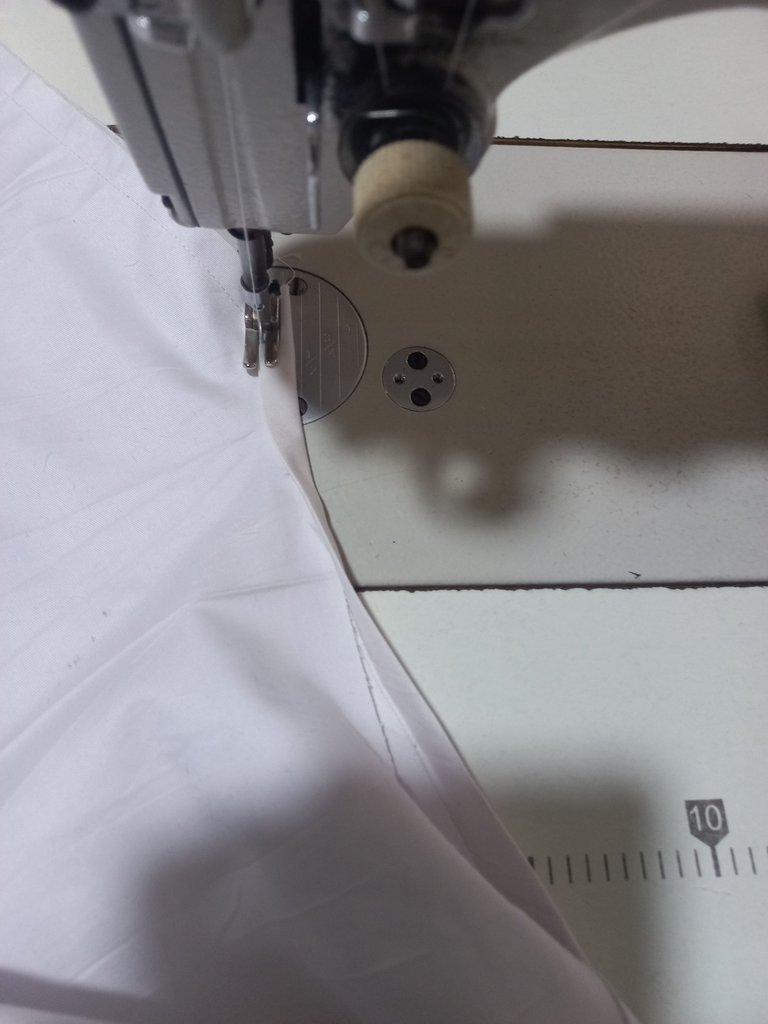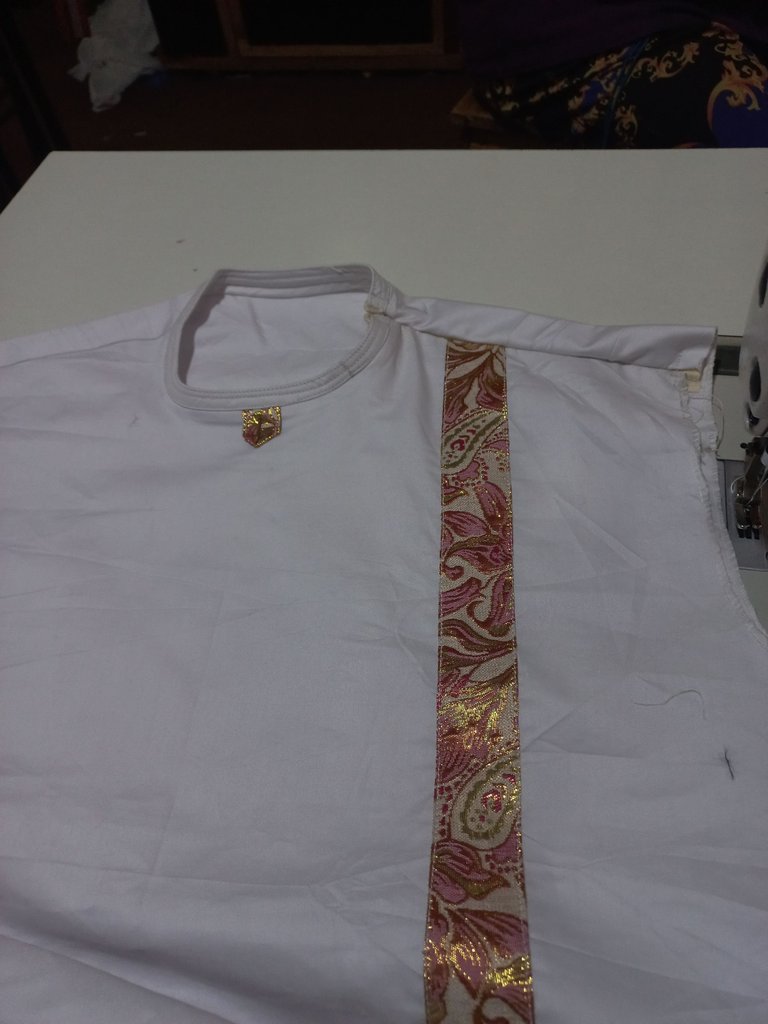 ---
Thereafter I joined the sleeve and closed the body.
FINAL LOOK
---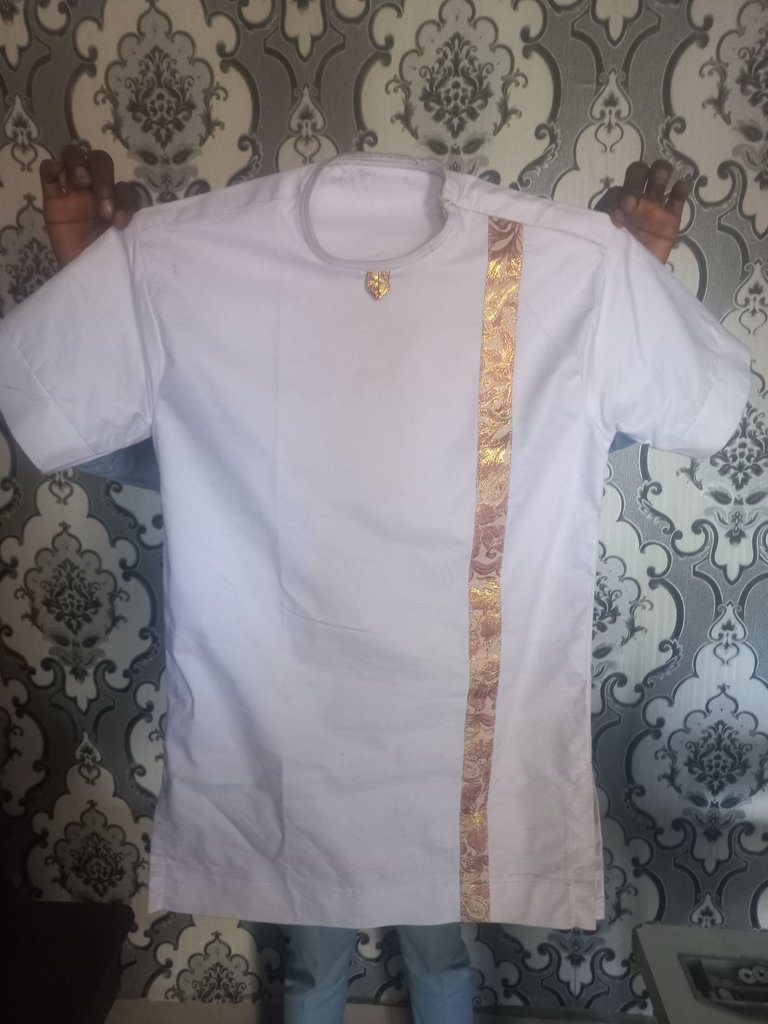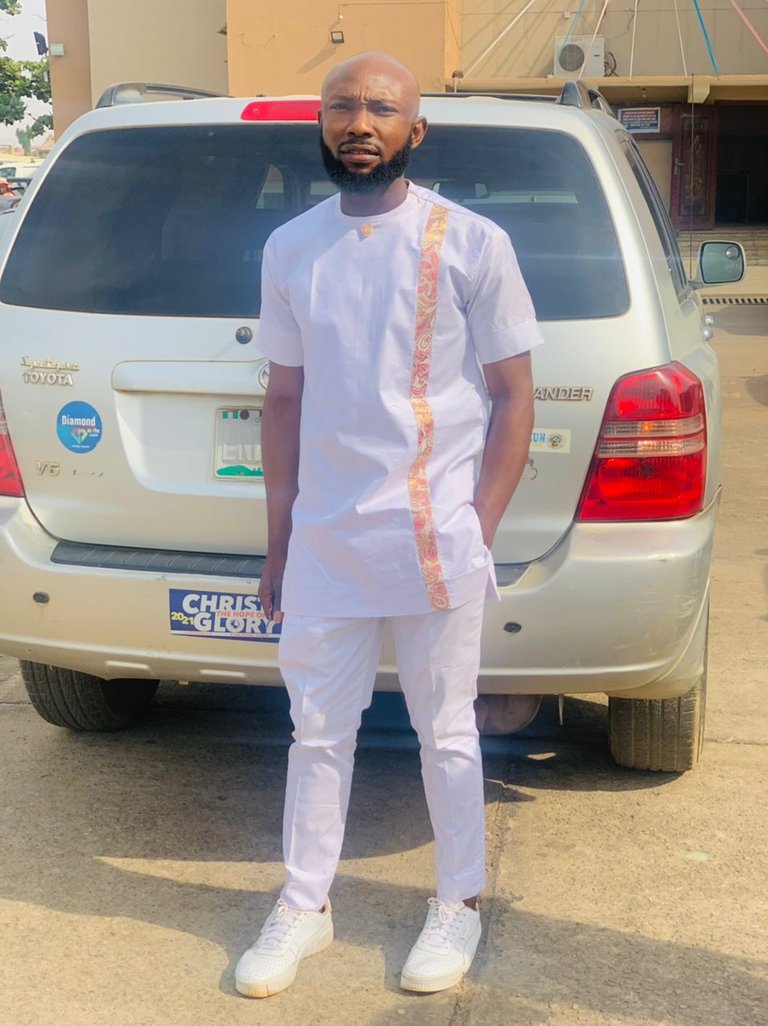 Thank you for stopping by, do have a lovely day.
---
---