Happy Birthday to Me
Another year has gone by, and I am a year older yet again. Time and time again, this moment comes—the moment where I have to look back and reflect on the previous moments like this, up until this very one, and then face the fact that I am closer to the future me than I ever was.
I sit by my window, a gentle breeze of cool air gliding over my shoulders, reflecting on this day that I was born on this planet, and then gradually, I mentally step out of myself to view my life in third person, as one would view the life of an actor in a movie, except that it's my life.
As I grow older, my perspective towards life changes as my body and mind are ever-changing. How I perceived life a few years ago is entirely different now as experiences (and people too) have come along and my mind, learning from it all, sees things in a new light, although I still find many things about life vague. I am quite the young chap.
In the past year, I have learned a few lessons, and one of them is that "life will not always be rosy," and that it will be tough sometimes, but I have to toughen up accordingly to bring the rose back into my life.
Birthday boy
The last year has been one that has put my level of self-awareness to the test. It's not a year that I would want to attribute as "my best year ever," but I would only be deceiving myself and myself alone if I did say that, because it really is my best year ever. And this is because I became more aware of myself, realized more of the truth that I needed to grasp the direction of my life, and I am working on becoming the individual that I would see in the mirror with a smile on my face—because those around me would be proud.
I made really amazing new friends and grew closer with a few in the last year. And with every thought of the memories I have shared with them in the not-so-short time I have known them, I am ever grateful for their arrival and stay in my life, as there is the certainty I feel that there will be greater things I will do with them.
I am not exactly sure how today is going to pan out, but one thing's for sure: I'll be in the examination hall racking my brain on the things that I have read and am going to read again today.
My final examinations started this week, and I have taken three out of seven already. And in a matter of a few days, I will be done with my undergraduate program, which has been running for too long. 2016 to 2023 isn't normal. But no worries, I'll be a graduate in a bit.
Notwithstanding, I feel blessed and excited to be a day older today. I am more than thankful to have another year added to my age, and to see that I am aging in good health and with a sound mind.
In this new year of mine, I look forward to seeing myself become closer to the man I aspire to .
I am grateful for the highs, the lows, and everything in between.
Happy Birthday to Me! 🥳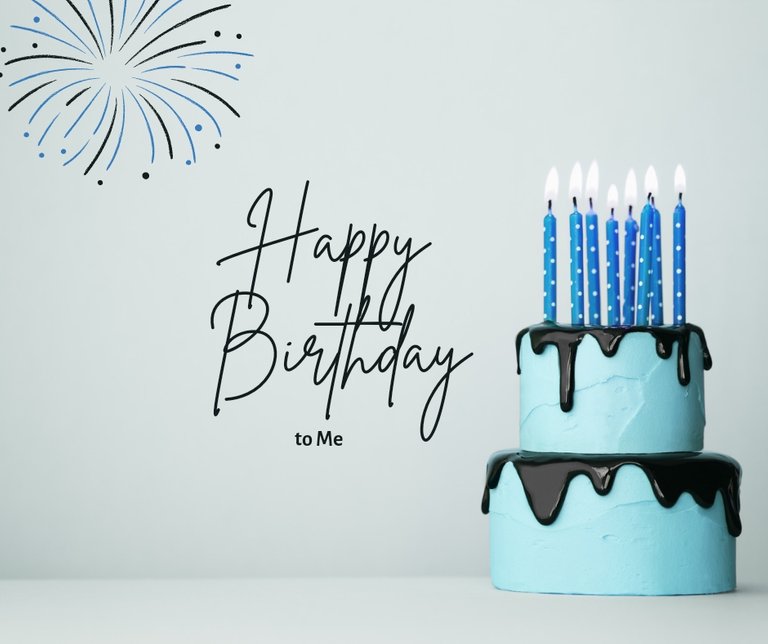 ---
ℍ𝕖𝕪, 𝕚𝕗 𝕪𝕠𝕦 𝕖𝕟𝕛𝕠𝕪𝕖𝕕 𝕥𝕙𝕚𝕤 𝕡𝕠𝕤𝕥, 𝕜𝕚𝕟𝕕𝕝𝕪 𝕝𝕖𝕒𝕧𝕖 𝕒 𝕔𝕠𝕞𝕞𝕖𝕟𝕥, 𝕣𝕖𝕓𝕝𝕠𝕘, 𝕠𝕣 𝕦𝕡𝕧𝕠𝕥𝕖. 𝕀𝕥'𝕝𝕝 𝕤𝕦𝕣𝕖 𝕓𝕖 𝕒𝕡𝕡𝕣𝕖𝕔𝕚𝕒𝕥𝕖𝕕.
𝒮𝑒𝑒 𝓎𝑜𝓊 𝒾𝓃 𝓉𝒽𝑒 𝓃𝑒𝓍𝓉 . . .
---
---