THE REASONS WHY NEWBIES PLAGIARISE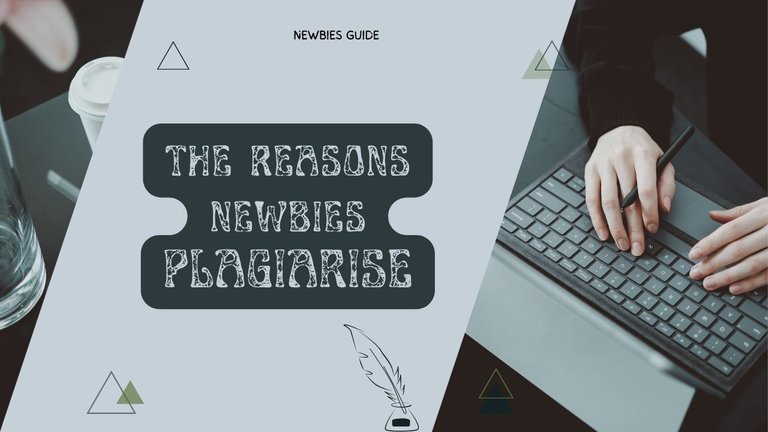 Designed with Canva
---
We are in the digital age now. This is an age where access to information is almost limitless. And the volume of information available now is almost infinite.
There once was a time when a university student working on a thesis would have to explore unknown lands to gather data, visit different libraries, conduct research for months, and do so many other things that just made the completion of their work tedious, time-consuming, and expensive. But then the digital era came, and now the efficiency of anyone working on anything can be skyrocketed.
Being productive is no longer much of a hassle. In fact, there are now a vast variety of tools that simply make the input-output relationship sublime and highly efficient. This is to say that you do not need to move your butt to know anything about anywhere at anytime. But with every solution, there will always be a problem, you would agree. This now makes access to information and resources easily abused. And this is why we will be talking about plagiarism.
---
What is exactly is Hive?
Of course, the majority of us reading this post are already on Hive and know exactly what it is. But for the benefit of those that are new, to whom this is particularly addressed (the esteemed "newbies"), I will be talking about what Hive is.
Hive is basically a social media platform. Period! But it does not end there. It is a social media platform that exists on the blockchain. It is basically a platform that has immutability, transparency, and, most importantly, is decentralised, as opposed to other social media platforms.
To shine more light, it is a platform where you truly own your account. There is no Jeff Bezos, Mark Zuckerberg, or Elon Musk that has control over your account. This means that whatever you want to do with your account is entirely up to you.
Why is "PLAGIARISM" such a big deal on Hive?
Now, there is actually more to Hive than just being a social media platform that runs on the blockchain. There is a reward pool where every user can benefit. Basically, being active on Hive can earn you money.
And wherever there is money, there will always be criminals. And the type of criminals we have here are called "ABUSERS". They are the ones that are willing to do anything to get more than they deserve from the reward pool. So they basically abuse Hive. And if this is not curbed, there is bound to be less to go around.
---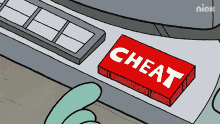 Tenor
---
So tell me why this should not be frowned upon here. Every day, hundreds of people grind their buttocks in order to extract some essence from themselves to share with the rest of the world. And rather than being rewarded accordingly, it just does not get to them, probably because of some abusers. This goes beyond this scope. For the purpose of our sole purpose here, we would leave it at this.
There are many types of abuse, but we are here for plagiarism.
PLAGIARISM: the practice of taking someone else's work or ideas and passing them off as one's own. Google. Simple as it is defined.
Now let me give you a direct example. This definition of plagiarism I have given above is not mine, but Google's. Yes, down to every definition that is not your own words. I could have defined it in my own words, but I didn't. It took the words of Google verbatim, word for word. So I cited it, so as to vindicate myself from possible plagiarism.

ʀᴇᴀsᴏɴs ʏᴏᴜ ᴍɪɢʜᴛ ᴘʟᴀɢɪᴀʀɪᴢᴇ
Everyone understands that the term "plagiarism" is not a positive one. It just does not attribute to something good whenever it is thought of. This is because, just like the word "stealing", it means something bad. Plagiarism and stealing are even inextricably linked. Plagiarism is fundamentally a theft of identity. It is not only theft, it is also a lie to the audience.
---
You do not really understand what is and what it entails.
This is mostly the case with new individuals on Hive. They are usually ignorant of what plagiarism means. It is either they have only heard the word and do not know the actual definition, or they know the word but have a misconception of it. So you find many newbies coming onto Hive and doing something without actually knowing that what they are doing is wrong. Let me give you an example of a situation that happened some time ago. It happened while I was under the tutelage of @starstrings01.
@starstrings01 is a big onboarder here on Hive. His job is to bring people into Hive, teach them all they need to know about it, and do's and don'ts. And if you know him, he hammers heavily on plagiarism. Then it happened that a newbie of his went on to take just a few lines of text from some article on the net, but without sourcing it in their work on Hive.
---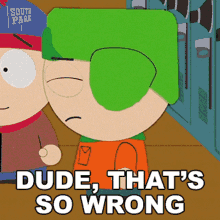 Tenor
---
To the newbie, they just needed that little text to elaborate on his point. He did not know that he was plagiarizing at that moment. That put @starstrings01 in some mess, as his referrer, and it all birthed the Hive Bootcamp we are running now. The @hive-bootcamp is a program tailored to teach new users on Hive what it is about, how to grow, and do's and don'ts.
So, like I have clearly stated above, it is simply taking someone else's work and passing it off as your own. It is using someone's work and not acknowledging the owner. We know better and are now expected to do better.
---
You actually know what it is, but you unaware that you are doing it.
This is very similar to the previous reason, but with some things to highlight. There are forms of plagiarism:
Direct plagiarism: This is taking another person's work word-for-word. This applies to the example given earlier.

Self-plagiarism (post-recycling): This is using your own work that has already been published without making reference to it. Yes, it is that deep. It is your work, but since it has already been published, you have to make reference to it. On Hive, it is basically called "post-recycling". As the name implies, republishing a post, say, from three years ago (or at any time), is essentially recycling your content.

Mosaic plagiarim: This is taking small phrases or little chunks of ideas from other people's work and putting them into your own work without citing them. It could be a few words in the source's sentence that you mixed up with yours, all resulting in an identical idea.
This applies not only to text, but basically anything. I could print Leonardo Da Vinci's work and pass it off as my own work of art. I could take a photo and put it in my work and not source it. It is all "image-plagiarism".
Another area I would like to talk about is copyright infringement. I joined Hive, and when I saw that everybody seemed to always put the lyrics for their rendition (cover) of whatever song in Hive Open Mic, I just followed suit. It was when @dreemsteem explained it to me that I realised that I was doing something wrong.
---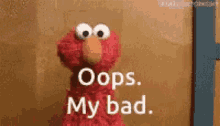 Tenor
---
I have not done much research on copyright infringement, but I totally understood the point she was making. Basically, the lyrics belong to the artist, and just placing it all on my work just isn't right. I also saw someone else talk about it on a user's post sometime ago that the lyrics needed to be sourced, but I did not understand then.
Ignorance, or not having the intention of plagiarising, does not absolve you of actually doing something wrong. Ignorance is never an excuse. But again, we know better now. This is why we need to do our research on things we do not understand so we can ultimately become better.
---
You fully understand it, but think you can get away with it.
Well, let me first let you know that you are an "abuser." There is no need to sugar-coat it. And with all that has been said to this point, it is fair to say that you are "willing to be unfair to the ecosystem." You are harming the ecosystem, just for your own selfish reasons of farming rewards.
There are a few things that show your personality as an individual, and the biggest is that you lack confidence in your own work:
You do not believe your work (or content) is worth any value, hence you choose to eat off of someone else's work. This shows your lack of integrity and your choice to not grow.
---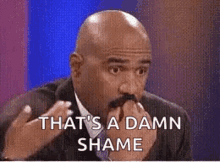 Tenor
---
I can totally relate to how hard it can be to create content, but you only have to start somewhere. It will not be beautiful at first, but you sure will grow if you decide to learn and not steal instead.
What pagiarising does overtime is that it impedes your ability to innovate and create. Because you rely so heavily on other people's intelligence, you become less and less capable of thinking and making content by yourself.
You believe you will not be caught.
Well, let me burst your bubbles. There are actually bodies that watch out for abuses. They will definitely find you someday. And when they do, it will be a real problem for you to get things back to normal for you afterwards. So you might as well not want to leave a dent in your reputation and be original.

TL;DR
The essence you are creating should be centered around being better; that should be your primary reason. The second reason should be that you want to share with the world what it is you have gotten better at or learned. Of what value is it to oneself if you are republishing another person's work? Have some integrity.
Of course, you can still make references. This means that you acknowledge the original work does not belong to you. You only want to share it. But your purpose should be to add to it, not to make it the center of your work. It only inspires your own work. I mean, who has not been inspired by someone before? It is okay to be inspired. In fact, it is great to be inspired.
You could be scrolling through YouTube or Facebook and you heard some powerful stuff that gripped your soul and would like to talk about it. That is absolutely normal. What you do not want to do is to plagiarise that work. You are creative; use it.

W̳̿͟͞h̳̿͟͞o̳̿͟͞ ̳̿͟͞i̳̿͟͞s̳̿͟͞ ̳̿͟͞O̳̿͟͞l̳̿͟͞u̳̿͟͞j̳̿͟͞a̳̿͟͞y̳̿͟͞?̳̿͟͞
---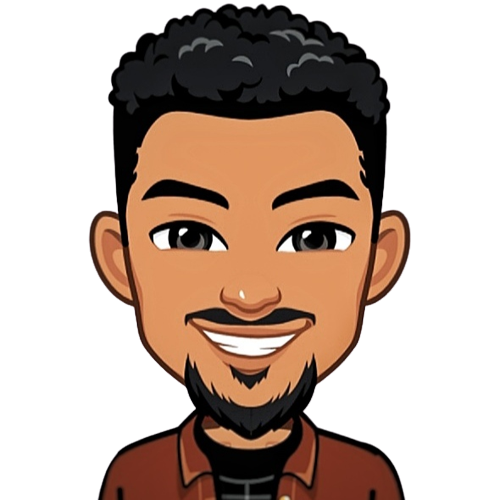 Olujay is a Nigerian musician (guitarist and singer) based in Nigeria. He is currently in his final year studying mechatronics engineering at the Federal University of Agriculture, Abeokuta.
He strongly believes that everyone has the ability to affect change in some manner, and that we all have the capability to influence others.
One of his many goals is to become the best version of himself that he can attain. And, in doing so, maintain balance in order to do everything well.
/////////////////////////////////////////////////////////////

ᴜɴʟᴇss ɪɴᴅɪᴄᴀᴛᴇᴅ ᴏᴛʜᴇʀᴡɪsᴇ, ᴀʟʟ ɪᴍᴀɢᴇs ᴀʀᴇ ᴍɪɴᴇ.

ℍ𝕖𝕪, 𝕚𝕗 𝕪𝕠𝕦 𝕖𝕟𝕛𝕠𝕪𝕖𝕕 𝕥𝕙𝕚𝕤 𝕡𝕠𝕤𝕥, 𝕜𝕚𝕟𝕕𝕝𝕪 𝕝𝕖𝕒𝕧𝕖 𝕒 𝕔𝕠𝕞𝕞𝕖𝕟𝕥, 𝕣𝕖𝕓𝕝𝕠𝕘, 𝕠𝕣 𝕦𝕡𝕧𝕠𝕥𝕖. 𝕀𝕥'𝕝𝕝 𝕤𝕦𝕣𝕖 𝕓𝕖 𝕒𝕡𝕡𝕣𝕖𝕔𝕚𝕒𝕥𝕖𝕕.

T͜͡H͜͡A͜͡N͜͡K͜͡ ͜͡Y͜͡O͜͡U͜͡ ͜͡F͜͡O͜͡R͜͡ ͜͡S͜͡T͜͡O͜͡P͜͡P͜͡I͜͡N͜͡G͜͡ ͜͜͜͜͡͡͡͡B͜͡Y͜͡
---
---