ENG/ESP: ALCOHOL CHRONICLES(Vol.1): My First Ever Drunken Experience // Mi Primera Experiencia De Borrachera
Growing up, I wasn't the adventurous type. The only place I wanted to be was in my comfort zone.
I have used this line so much in my articles that you're probably tired of it already.
Back in the day, indulging in alcohol was taboo for me. Somehow, all of that changed... purely out of curiosity. I started with fresh Badagry palm wine. It was enjoyable, but I never became inebriated or tipsy. I can't remember the last time I drank palm wine because it's so often tainted these days.
Palmwine: (an alcoholic drink made from fermented palm sap).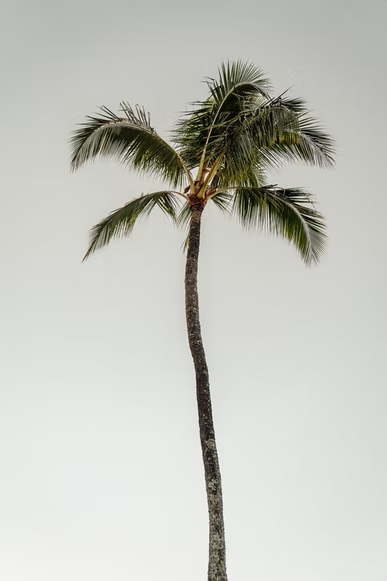 Source
When people ask if I drink, my default answer is "No, I don't". But the truth is, I have indulged in alcohol a little more than I admit. Prior to my friend's house party, I had never been drunk. I'd seen some of my friends get tipsy, my neighbours party till they were wasted, even my cousins. I was curious, which is not in the least bit surprising considering how I always want to know everything(I'm not nosy).
My friends would always tell me how alcohol made them feel good, but it wasn't making so much sense and I'd explain why. Why would you continue to take something that'd temporarily make you feel good but give you a terrible hangover the next day? Beats me😒.
Over and over again, I would turn down alcoholic drinks regardless of the occasion, until curiosity got the better of me.
Party Time:
It was my friend's birthday(about 2 years ago). This time, hehe opted for a house party.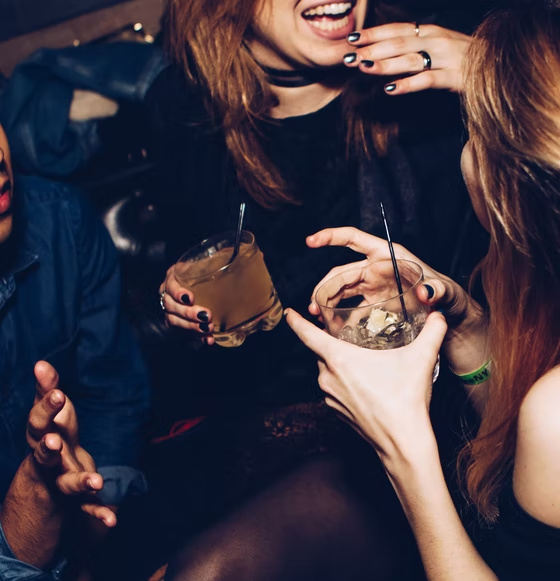 Source
Mind you, I had no intention of getting drunk on the said date, but it happened anyway. Do I regret it? Absolutely not. I'm actually glad I got to satisfy my curiosity.
Everything went quite well as expected. We ate, danced, and played games. One of which involved spinning a bottle around. Whoever the bottle faced when the spin ended had to either drink or do a dare(the nastiest dares!).
Despite my pleas and explanations that I didn't drink, I couldn't escape the game. Besides, we were all friends and neighbors; my girls were there as well, and I felt safe. Plus, it was a work-free weekend. So I did drink.
Boy, was I unlucky on that very night! Somehow the bottle had something against me because it kept stopping in my direction, and as such, I had to down a shot each time. I wasn't about to do a lap dance or kiss anyone with my fine mouth, check the colour of anyone's underwear, or twerk with my precious teeny tiny bum either.
There were all sorts of drinks on that very night, but I remember the most common ones: vodka, whiskey, gin, black bullet, etc. My friends were kind enough to fill my shots with a 20% alcohol level and 80% soft drink to help minimize the effect. If only they knew.
---
I don't know how and when it hit, but out of nowhere, the urge to laugh hit me. It started with little uncontrollable giggles and developed into a hysterical fit of laughter.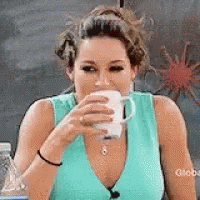 My friend, Amy, asked if I was alright, and I remember saying I needed to get some air, and she took me outside(just within the premises).
I remember this feeling so well because it was like nothing I'd ever experienced. The minute we stepped outside, I was literally floating. I couldn't feel my legs. My arms were weightless.
I remember just lying on the floor and laughing until I felt like I would choke. I laughed and cried all at once. I do not know if I was happy, miserable, or confused, but I do know that I was far from sad.
I'm not sure when or how Amy called some of our friends because I was holding her hand the entire time. Just how did she go in to call my friends when I was holding her the whole time? 🤔
When I managed to stop laughing for a few seconds, I saw that about three of my friends were staring at me, not knowing if they should laugh or be concerned.
They asked some questions that I really wanted to answer, but I couldn't. I could only laugh. Lying on that cold floor and laughing like that gave me the best feeling. The very best.
I remember spreading my arms out to fly. Lol. Amy says, "I told her to hop on my back so we could fly together." I know I danced too. Amy claims that I attempted a ballet dance, a break dance, a club dance, and any other dance style that came to mind. I was happy.

The only thing I regret is literally spilling all my life stories, secrets, and all. Amy says I kept talking and laughing. She says she tried to stop me but I wouldn't listen. Only when I started to strip did they realize that I was gone, gone.
The next thing I knew, I was in my own apartment, in my bed, with no memory of how I got there in the first place. I open my eyes to see Amy and Gabby trying to force garri(cassava flakes) and milk down my throat. According to them, it would help minimize the effect of alcohol.
Nothing mattered to me. I just wanted to dance, fly, somersault, sing, cry, laugh, twerk, and float all at once. At the time, it was the second best feeling for me(sitting by the beach at night and enjoying the cool breeze comes first).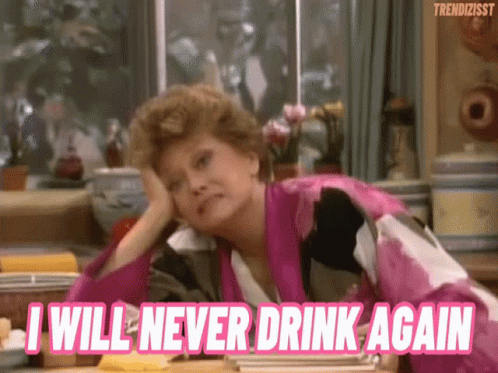 The morning after was not as beautiful as the night before. The hangover was bad. My head felt like there was an ongoing war in it. It was my first ever hangover. Lol. I felt proud and stupid at the same time.
To date, Amy still jokes about that very day. The audacity! 🤣🤣🤣
---
PS: Kindly forgive whatever grammatical blunder you find in this post. This poster is really sleepy😩.
---
Español
**Cuando crecí, no era del tipo aventurero. El único lugar en el que quería estar era en mi zona de confort.
*He utilizado tanto esta frase en mis artículos que probablemente ya estés cansado de ella.
En su día, consumir alcohol era un tabú para mí. De alguna manera, todo eso cambió... por pura curiosidad. Empecé con vino fresco de palma Badagry. Era agradable, pero nunca me emborraché ni me puse ebrio. No recuerdo la última vez que bebí vino de palma porque hoy en día suele estar contaminado.
Vino de palma: (bebida alcohólica elaborada con savia de palma fermentada).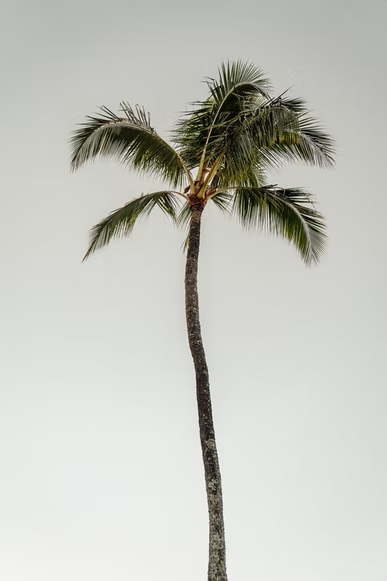 Source
Cuando la gente me pregunta si bebo, mi respuesta por defecto es "No, no lo hago". Pero la verdad es que me he entregado al alcohol un poco más de lo que admito. Antes de la fiesta en casa de mi amigo, nunca me había emborrachado. Había visto a algunos de mis amigos emborracharse, a mis vecinos salir de fiesta hasta emborracharse, incluso a mis primos. Tenía curiosidad, lo cual no es nada sorprendente teniendo en cuenta que siempre quiero saberlo todo (no soy entrometida).
Mis amigos siempre me decían que el alcohol les hacía sentir bien, pero no tenía mucho sentido y yo les explicaba por qué. ¿Por qué seguir tomando algo que temporalmente te hace sentir bien pero que al día siguiente te da una terrible resaca? No entiendo😒.
Una y otra vez, rechazaba las bebidas alcohólicas sin importar la ocasión, hasta que la curiosidad se apoderó de mí.
Hora de la fiesta:
Era el cumpleaños de mi amigo(hace unos 2 años). Esta vez, jeje optó por una fiesta en casa.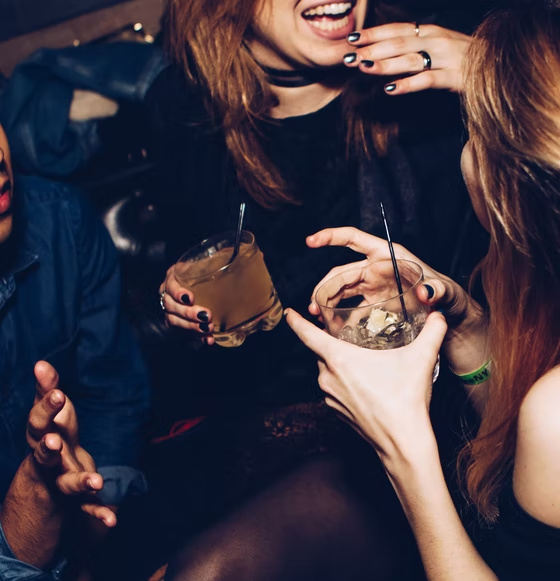 Source
Eso sí, no tenía intención de emborracharme en dicha fecha, pero sucedió de todas formas. ¿Me arrepiento? No, en absoluto. De hecho, me alegro de haber podido satisfacer mi curiosidad.
Todo fue bastante bien, como se esperaba. Comimos, bailamos y jugamos. Uno de ellos consistía en hacer girar una botella. Quien tenía la botella de frente cuando terminaba el giro tenía que beber o hacer un reto (¡los retos más desagradables!).
A pesar de mis ruegos y explicaciones de que no bebía, no pude escapar del juego. Además, todos éramos amigos y vecinos; mis hijas también estaban allí y me sentía segura. Además, era un fin de semana sin trabajo. Así que bebí.
Vaya si tuve mala suerte esa misma noche. De alguna manera, la botella tenía algo en contra mía porque no dejaba de pararse en mi dirección y, por lo tanto, tenía que bajar un trago cada vez. Tampoco iba a hacer un baile erótico ni a besar a nadie con mi fina boca, ni a comprobar el color de la ropa interior de nadie, ni a hacer twerking con mi precioso y diminuto trasero.
Hubo todo tipo de bebidas esa misma noche, pero recuerdo las más comunes: vodka, whisky, ginebra, bala negra, etc. Mis amigos tuvieron la amabilidad de rellenar mis chupitos con un 20% de alcohol y un 80% de refresco para ayudar a minimizar el efecto. Si sólo lo supieran.
---
No sé cómo y cuándo me dio, pero de la nada, me entraron ganas de reír. Empezó con pequeñas risitas incontrolables y se convirtió en un ataque de risa histérica.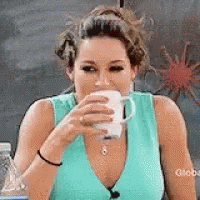 Mi amiga, Amy, me preguntó si estaba bien, y recuerdo que le dije que necesitaba tomar aire, y me llevó fuera (dentro del local).
Recuerdo muy bien esta sensación porque no se parece a nada que haya experimentado. En el momento en que salimos, estaba literalmente flotando. No sentía las piernas. Mis brazos no tenían peso.
Recuerdo que me tumbé en el suelo y me reí hasta que sentí que me iba a ahogar. Me reí y lloré a la vez. No sé si estaba feliz, miserable o confundida, pero sí sé que estaba lejos de estar triste.
No estoy seguro de cuándo o cómo Amy llamó a algunos de nuestros amigos porque yo estaba sosteniendo su mano todo el tiempo. Simplemente, ¿cómo entró a llamar a mis amigos si yo estaba sosteniéndola todo el tiempo? 🤔
Cuando logré dejar de reír por unos segundos, vi que unos tres de mis amigos me miraban fijamente, sin saber si debían reírse o preocuparse.
Hicieron algunas preguntas que realmente quería responder, pero no pude. Sólo podía reírme. Estar tumbado en aquel frío suelo y reírme así me produjo la mejor sensación. La mejor.
Recuerdo que extendí los brazos para volar. Lol. Amy dice: "Le dije que se subiera a mi espalda para que voláramos juntos". Sé que yo también bailé. Amy afirma que intenté un baile de ballet, un break dance, un baile de club y cualquier otro estilo de baile que se me ocurriera. Yo era feliz.
De lo único que me arrepiento es de haber soltado literalmente todas las historias de mi vida, con sus secretos. Amy dice que seguí hablando y riendo. Dice que trató de detenerme pero que no la escuché. Sólo cuando empecé a desnudarme se dieron cuenta de que me había ido, ido.
Lo siguiente que supe fue que estaba en mi propio apartamento, en mi cama, sin recordar cómo había llegado allí en primer lugar. Abrí los ojos y vi que Amy y Gabby intentaban hacerme tragar garri (copos de yuca) y leche a la fuerza. Según ellas, eso ayudaría a minimizar el efecto del alcohol.
Nada me importaba. Sólo quería bailar, volar, dar volteretas, cantar, llorar, reír, hacer twerking y flotar, todo a la vez. En ese momento, fue la segunda mejor sensación para mí (sentarse en la playa por la noche y disfrutar de la brisa fresca es lo primero).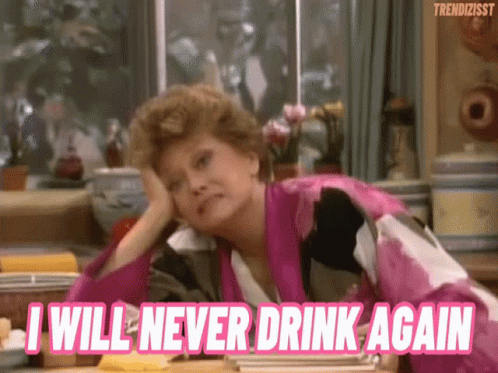 La mañana siguiente no fue tan bonita como la noche anterior. La resaca era mala. Sentía la cabeza como si hubiera una guerra continua en ella. Era mi primera resaca. Lol. Me sentí orgulloso y estúpido al mismo tiempo.
A día de hoy, Amy todavía bromea sobre ese mismo día. ¡La audacia! 🤣🤣🤣
---
PD: Perdonen cualquier error gramatical que encuentren en este post. Este cartel tiene mucho sueño😩.
---
---