PROCRASTINATION: Dealing With This Menace Of The Mind
Procrastination is the thief of time
-Charles Dickens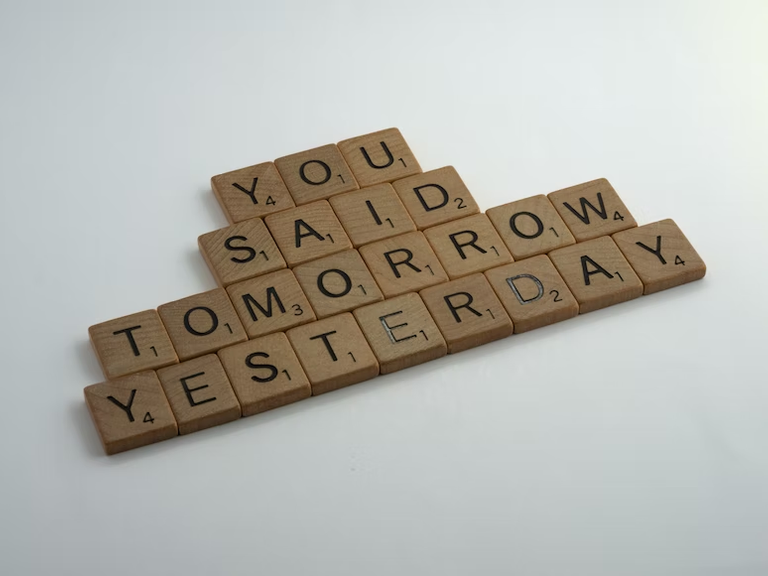 Source
---
I'm in my twenties, yet I still struggle with procrastination. This implies that procrastination is independent of age, gender, or sex. In fact, I now realize that it has cost far too much. I have wasted the bulk of my time doing nothing productive.
I'd like to think that most of us have dealt with this issue at some point in our lives. You must be one of the lucky ones if you've never ever had to deal with procrastination.
Of all the topics I could write about, I chose this one because it is the most personal to me, and perhaps you can relate. To be honest, I should have uploaded this article over three days ago, but I kept putting it off until I finally decided to sit down and do it.
Every day, I tell myself that I want to get something done, but then I come up with a million excuses why I shouldn't. In the end, I spend hours, if not days, on something that should take an hour. So far, I have attributed procrastination to the fact that when I have too much on my plate, I become overwhelmed and confused. This confusion leads to further confusion.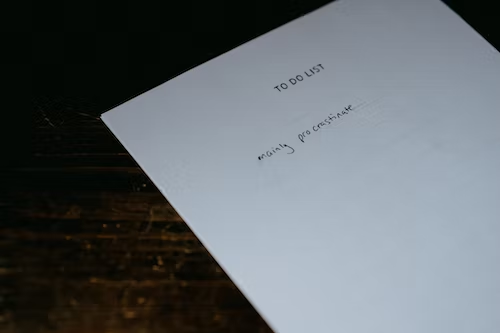 Source
Think of it like a website that is going to crash. Instead of performing the task at hand, I close my laptop, lie in bed, and worry about how much work I have piled up. Procrastination is very much an example of the mind being willing but the body is unwilling.
One of the reasons for procrastination, as I've discovered, is being overwhelmed with work to the point that your brain temporarily loses the ability to complete a task or activity.
Over time, I have come to realize that I can barely get anything done when I am overwhelmed, so I procrastinate. Here, I'll share a few methods I intend to apply to tackle procrastination.
Discipline
I believe that discipline comes first when dealing with procrastination. Setting a definite goal and working toward it with no distractions or excuses is what discipline entails. It is giving oneself five reasons to be positive for every negative thought that crosses your mind.
There were days when I uploaded two to three articles per day on hive, but I cut back to one per day since I was too busy. I no longer post every day. If you asked me why I probably wouldn't be able to give you a specific explanation.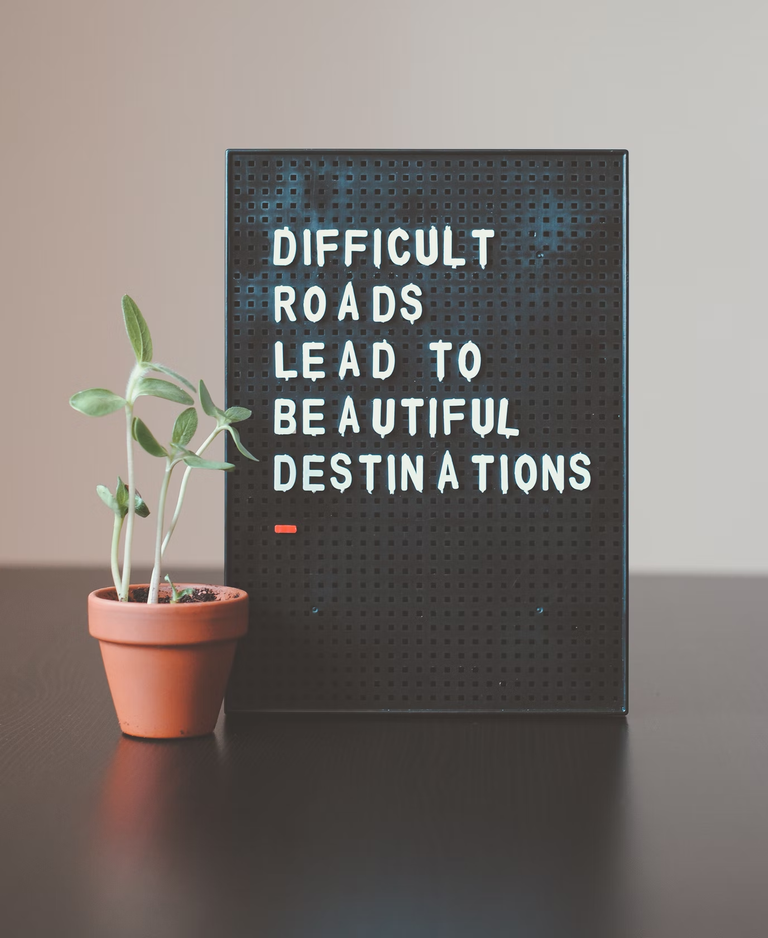 Source
Using Hive as the focus, discipline is telling yourself that, come what may, you'll put up a certain number of articles per day, per week, or per month and stick to the routine regardless.
Using Hive as an example, discipline is telling yourself that no matter what, you'll post a specific number of articles every day, week, or month and adhere to the routine.
Even as I type this, I have several half-written pieces that I need to finish because...
Every day, I wake up with a list of things I want to get done, only to end the day with just 60% of them completed. If you're anything like me, it's time to rethink our strategy and make discipline our watchword.
Comfort
This may seem like yet another excuse, but it really isn't. Personally, I need food to stay productive. When I'm hungry, even the simplest tasks seem tough.
If you're down, uncomfortable, fatigued, unwell, or hungry, you shouldn't expect your brain or body to completely comply with the activity you're working on. Maybe, just maybe, you'll make it through and wind up spending hours on something that would typically just last a few minutes.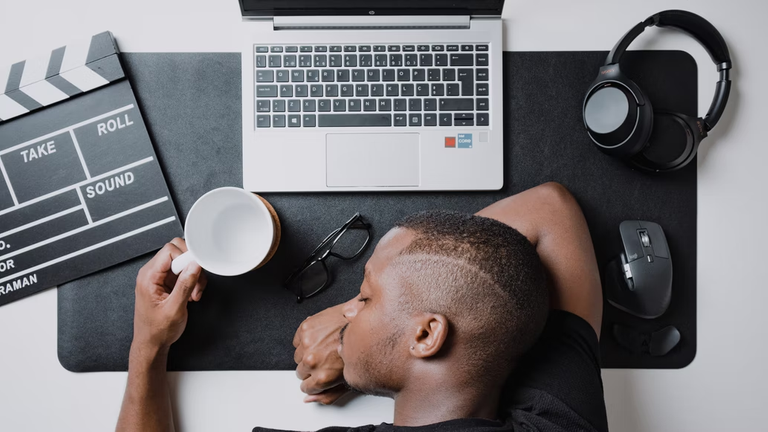 Source
If you don't take care of yourself, your body and brain will choose which days to do so on your behalf. You become too fatigued or unwell to concentrate on whatever needs your immediate attention.
Plan
Planning will always be an important aspect of a goal-oriented individual, organization, nation, or anything else. Have a plan. Make a list of everything you intend to do for the day, a day before or early in the morning. Now, be disciplined enough to stick to the tasks at hand.
Leave all of the fun activities you have in mind for when you've carried out the tasks at hand. Take short breaks in between to keep you refreshed and energized every now and then. And, no, I don't mean you should see a movie on the break either. While making this list, be sure to write down your tasks in order of importance and relevance.
Just try
You don't have to see the whole staircase; just take the first step.
-Martin Luther King, Jr.
There are days when procrastination takes over your mind completely, and you just don't need to try. The best thing you can do for yourself is to just try anyway. For instance, content creation is quite a task, but if you do not pick up that laptop or phone to type or make a video, you'll never get anything done. When I started writing this piece, I got stuck over and over again, but as I continued to try, I started to get ideas of what to type next.
Set the tone for work
You cannot allow distractions to creep in if you're trying to overcome procrastination. You can't sit in front of your TV with your show on (like I did earlier today watching Big Brother Naija and typing at the same time) and expect to get any work done. If you have to turn off your Instagram and Tiktok notifications in order for you to focus, please do so.
Iron sharpens iron.
To deal with procrastination, you must surround yourself with people who can 'ginger'(motivate) you. People who bring warmth to your cold. People who are positive in the face of your negativity. One of my go-to people is @onwugbenuvictor.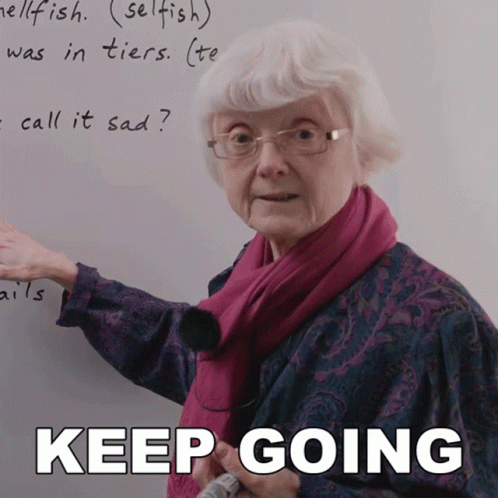 Another person I reach out to is my dear @starstrings01. A few days ago, I had an unplanned conversation with @Josediccus that touched the right places in my head. So here I am, writing again.
The fact is people deal with procrastination differently, and I do recognize the fact that there are different strokes for different folks.
However, the key to dealing with procrastination is recognizing or identifying exactly what the problem is and finding ways to control it. It's time for you to take charge of your mind, your emotions, and how you respond to them.
On that note, every procrastinator, including myself, should get up and do something productive. There'll be no changes until you act right.

PS: If you've found a way to crack this, I hope you can also share in the comments.
---
---