The Weekend #113: Prompt "Bedtime Stories"
Somehow, @galenkp always comes up with the most creative and engaging weekend prompts. Check out the @Weekend Experiences community to choose from the topics provided.
Bedtime stories
I know people who wear nothing to bed and those who cover right up with a nightie or pyjamas. How about you? What's your preference to wear to bed and why? Extra bonus points for showing us the pictures.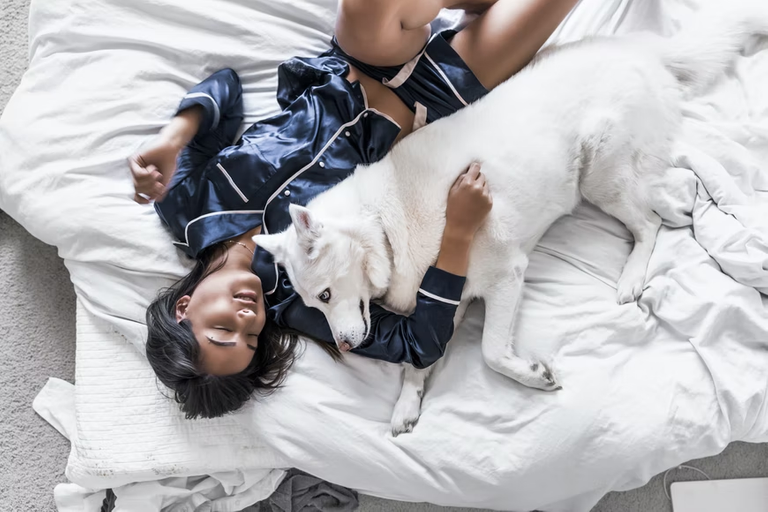 Source
People who sleep nude must be very special. I'd explain why I envy them. If you label me paranoid after you read this, I promise to not be offended. Lol.
For me, I cover right up. However, what I wear depends entirely on the weather and my mood: pajamas, nighties, or anything else. Sleeping naked is not something I readily do. In fact, I can count on one hand the number of times I've gone to bed stark naked in the last 5 or 6 years.
I must admit that sleeping naked was quite enjoyable for me the few times I attempted it. But I couldn't sleep through the night without wearing anything, no matter how flimsy. I'd always wake up at some point to put on something. When sleep calls, I'm the girl who can sleep in pyjamas, denim, or anything else.
Now, back to why I never sleep nude. When I was in Uni, I lived in a student residential area, notable for thievery and thuggery. I was a newcomer who didn't exactly do my research before renting the place. Almost every night, we'd hear gunshots after gunshots. Day after day, we'd hear stories of off-campus hotels that were robbed, and some female students getting sexually abused in the process.
Somehow, they never robbed my hostel during my whole stay. We were the lucky ones. I moved out immediately after my rent expired.
My rummy was used to sleeping nude, but she always kept her clothes close by, so that when and if we heard a gunshot, she could immediately reach for her clothes. It makes me giggle to think of how we'd wake up bewildered and terrified, trying to verify that our doors were firmly locked and our phones were muted. It wasn't funny at the time.
Every time I try to sleep naked, I remember those gunshots and promptly abandon the idea. Aside from gunshots, what happens if there's an emergency?
For example, when I was eight years old, a neighbor raised a fire alarm in the middle of the night, and we all had to run out with no time to wear anything. Some neighbors came out barely clad. That's never gonna be me, lol. Okay, emergency aside, I'm also concerned about a bug creeping into 'you know where. Don't judge me, lol.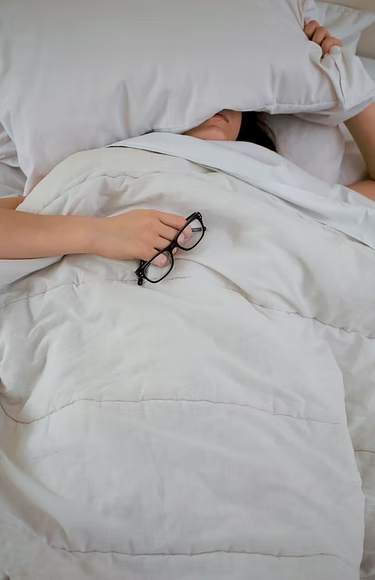 Source
As a person who has trouble falling asleep, it's important to acknowledge that the few times I've gone to bed naked, sleep came easily to me. Imagine having a cold shower, putting on the air conditioner, and going to bed naked. Just you, your naked self, and your duvet. Bliss!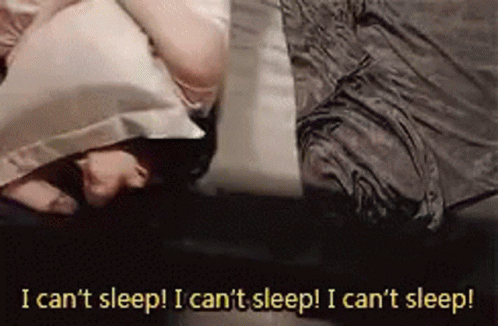 Regardless, I'd rather wear my PJs and wait hours for sleep to find me than go to bed naked😁.
Thank you for your time!
---
---