Freewrite for Wednesday, September 14, 2022.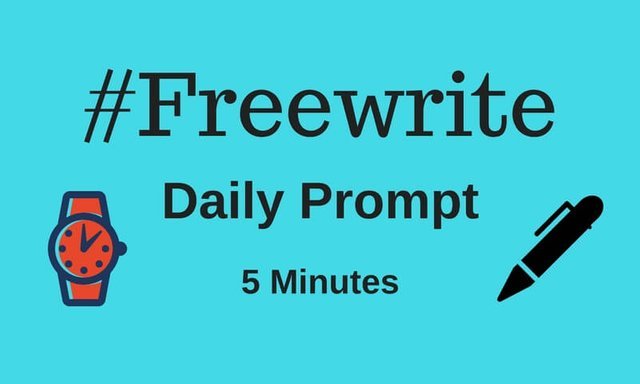 All my life I have tried to be as polite as possible, so I have learned the many ways to be able to converse without insulting or calm things down when they get upset for some reason.
Sure, practice makes perfect, so I haven't always been able to master this practice 100%, and here comes my story.
Part of my job is shopping, as well as running some business for my current employer, and once I had to buy some parts I needed for a sublimation iron, and being in front of the store, I bought with my own money, since I had done it before and hadn't had any problems.
That day I made my purchases as usual and paid with my card; When I arrived at the sublimation workshop, I looked for the manager, who is the sister of my boss, I gave her the invoice and she returned the money to me in cash without problems.
About 3 or 4 days passed, and my boss asked me about the invoice, immediately answering that I had given it to her sister; About 5 minutes later, my boss comes back saying: "She says you didn't give her anything" And this bothered me a bit because I think I don't need to lie and less in something related to my work.
I think I was already a little predisposed to the situation because some co-workers had told me that the same thing had happened on previous occasions, avoiding being discovered as irresponsible by throwing out some purchase invoices or other situations.
I consider that I am not a person with bad manners and I have tried never to have them, but at that moment I said to my boss: "Let's face this situation"
— Carolina, my boss said, do you have the invoice?
— No, she said emphatically, they never gave me those invoices.
My face of astonishment was not normal when I saw how he was lying shamelessly, to which I replied without measuring the tone of my voice; I didn't yell at him! I don't have that habit, but I do recognize that I was forceful with my tone of voice when saying:
— I handed the bill over to her! And the money that the company owed me, you gave me in cash. Or do you think I'm going to give money to the company? Look carefully where you left the invoice because I will not be a liar.
Everything was silent in the place; I turned around and continued with my work without saying another word, but she was exposed, thinking that nobody would do something like that, since on other occasions she had come out unscathed by her faults.
A week later, my boss explained to me that he had made her feel bad by my tone of voice and exposing her in public; Although I was right, I didn't need to embarrass her like that, so I apologized for my actions and clarified:
— It was not the way to say things and for this reason, I apologize; I'm not used to having bad manners, but if something similar happens again, I'll do it again without any problem.
They say that warned war does not kill soldiers, so I put them on notice so that something similar does not happen again anywhere.
Will it be bad manners anyway if I have already warned?


If you want to know where this story began, please click here
There is also another story in Freewrite in Spanish that you can read here



Check out the Freewrite House for current contests.
What are you waiting for? Rush on over to the Freewrite House!
Join the Freewriters Hive Community!
hive-161155



#CCC = #hive-166850
This is an Invitation to join #ccc for Guaranteed 👍 Daily Income 💵 and Payout 💸 for Newbies (2.0) 🐟 🐜 🐛 in #ccc 👣 and Follow 👣 the Honor Code 🏅 - the Creed (Conditions and Limits Inside) and
the latest update <<< please click to read.
---
---