Reintroducing the One Strong Program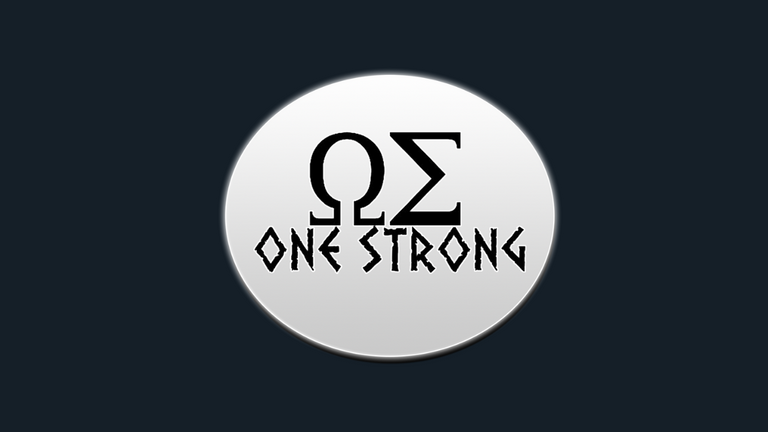 The One Strong Hive Account(@onestrong) uses the Hive blockchain to issue and distribute funds to Hivians through reward opportunities in its self-named program. @boycharlieplays has invested in the initial pot of rewards and created the @onestrong account and program. The @onestrong account is the One Strong Token (OST) issuer, a reward Hive-Engine token tradable for SWAP.HIVE. @onestrong acts as the issuer for all "One Strong" asset rewards, not only OST. @onestrong will distribute dividends back to investors as promised by participating in this program.
MISSION
The mission of One Strong (@onestrong) is to provide a unified network and system for Hivians to make a living.
VISION
@onestrong will develop and install new cryptocurrency assets to the Hive blockchain. The account works to form new communication bridges for Hive accounts/members. Finally, it aims to enrich the community with funding and creative expression opportunities.
GOALS
Create a Discord
Create a Hive-Engine Token = One Strong Token (OST)
Create an NFT contract with Dividends
This section of the posts acts as a detailed plan created by @boycharlieplays on how the Hive account raises assets, how it plans to distribute to members of the program, and how long it aims to distribute the remaining One Strong Token (OST).
The plan will detail @boycharlieplays plan to raise funding for an Outpost in the future. Is to pass on the next season/series to a new holder of the account and pass the majority of earnings on to them.
The first 30,000 issued OST is for @boycharliefamily Discord for participating in programming. In addition, there are 70,000 OSTs untouched and non-issued from @onestrong. The remaining OSTs will distribute to investors of the upcoming contract system.
@onestrong reinvests SWAP.HIVE into Hive-Engine tokens for a profit.
The account is drafting ideas on NFTs and Hive-Engine token assets to invest in @onestrong and earn SWAP.HIVE.
---
---