Get Those Crates - Another WOO Land Cartel Pool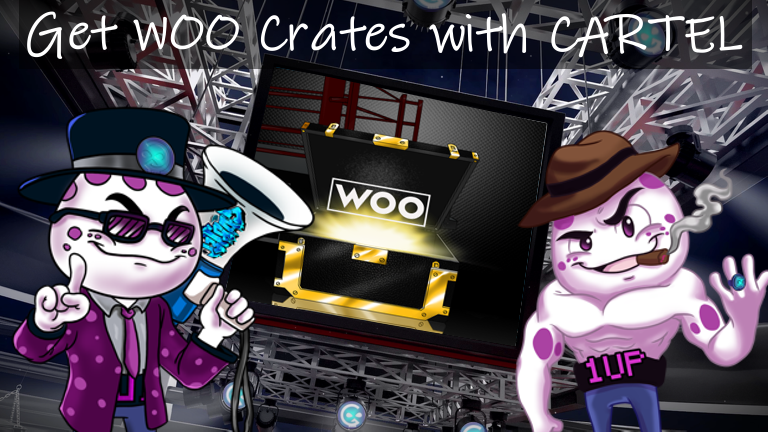 Buy your WOO plots through the Cartel and get your Legendary rewards!

Let me first introduce WOO and the offer they have, and then I will get to the real deal.

What is Wrestling Organization Online
WOO is the abbreviation for Wrestling Organization Online. This is a Play2Earn game with playable and sellable NFTs on the Hive blockchain.
In the game you will be able to manage a Wrestling Organization by
Arranging fights for your wrestlers and managers
Improve your own stadium where other players can compete
Create championship titles and tournaments with other players by joining promotions
For more info follow the project on:

What is WOO Land?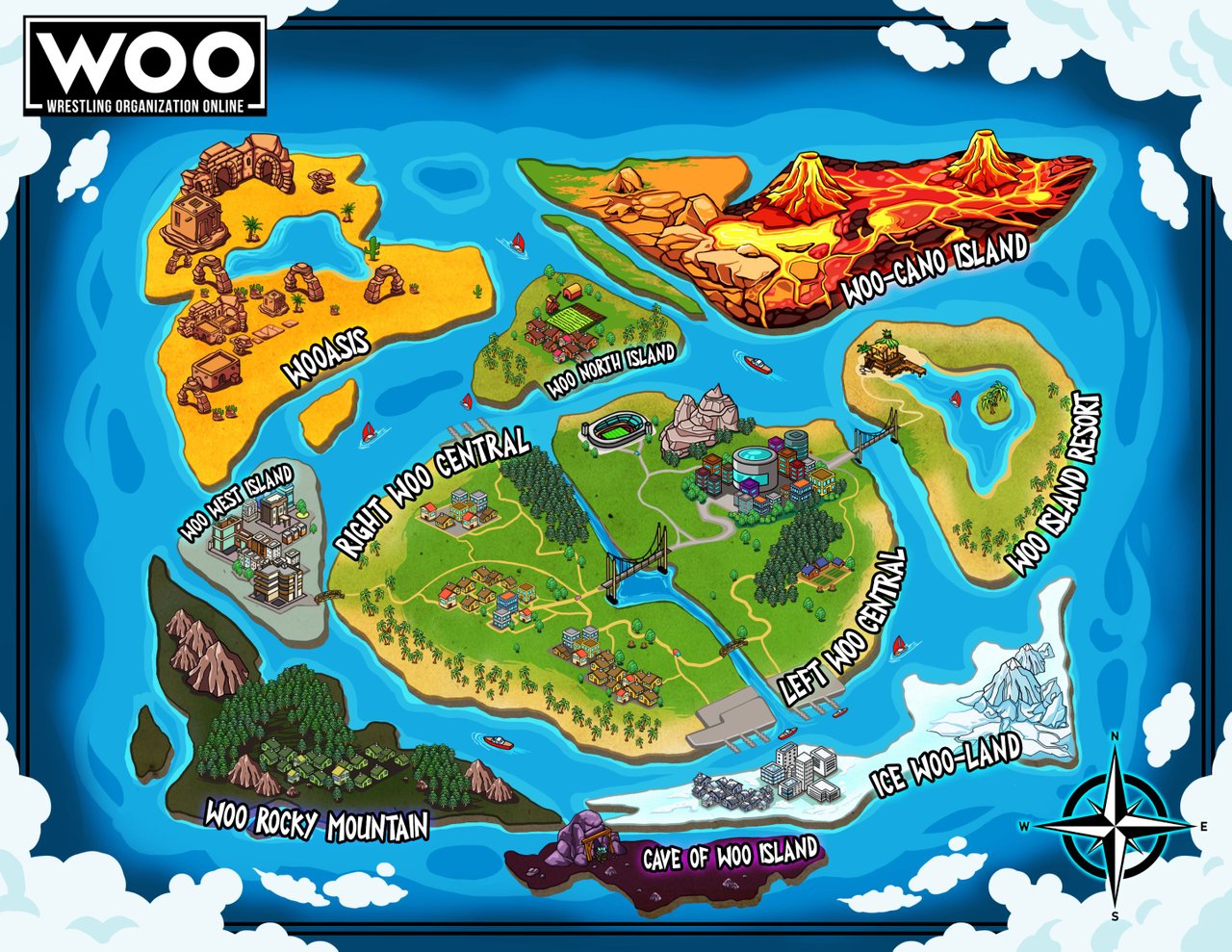 WOO Land is where the PvP fights happen. Basically you will manage a stadium in a city. You will try to improve the amount of Wrestling Fans and the money they are willing to spend on matches so Wrestling Organizations come to you to fight.
You get a small percentage on income from each fight won in your stadium.
Stadiums can be upgraded with WOO so that players (and also stadium owners) can earn more in the city. This will create a competition between stadium owners to attract Wrestling Organizations.
For more info on how this will work you can check out this post:
WOO Land Buying Guide: Land

The WOO Sale Details
During the current WOOPARTSUN ( name of the WOO land pack) sale you have the opportunity to get rewarded some unique packs for each pack purchased in July.
How does it work:
| | Common tier | Legendary tier |
| --- | --- | --- |
| Requirement | Buy packs on the WOO site | Buy packs on the WOO site, which total up to at least 2000 points till the end of July (see below points system) |
| Rewards | 1 common crate | 1 legendary crate and 5 common crates |
Crates will be provided after July, so you can get packs during
Point system:
10 points for each pack bought before this sale
20 points for each pack bought with crypto in this sale
40 points for each pack bought with woobucks in this sale
Woobucks is an in game currency. This is not a crypto asset. Woobucks are bought for fiat (paypal) on the WOO page. 1 Woobuck = 0.01$
---
Crate content:
| | |
| --- | --- |
| Common crate | Legendary crate |
| Small to Medium amount of WOObucks | Medium to Large amount of WOObucks |
| Small to Medium amount of tokens | Medium to Large amount of WOO |
| Alternate skin for common manager | Alternate Rare or greater Manager skin |
| Alternate entrance music for common to rare wrestler | Alternate entrance music Rare or greater |
| | Entrance Pyro Skin for common or greater wrestlers |
| | Terri Runnels NFT SB (Single or Multiple) |
| | Terri Runnels NFT GB |
| | WOOPARTSUN pack |
| | 1 gold belt Raven NFT |
| | 4 redemptions for a Create-a-wrestler (male, female, tag, and manager) |
| | Player Titles |
Creating new characters, the chance to get one of the 4 Terri Runnels GB cards, or a single GB Raven NFT (there are maybe 2 printed till now, and half of the packs are opened). These are all rewards, which could have a nice future value!
The Cartel-WOO account is already in the Legendary tier so we offer you to take a piece of the cake as well.

The Cartel Offer
From today till the 21st of July buy your packs with us.
We will buy the WOOPARTSUN pack and when the packs are distributed we will send all packs to you
For each WOOPARTSUN pack we ask you to send 21 SWAP.HBD to @cartel-woo : 20 SWAP.HBD for the pack + 1 SWAP.HBD for the service
We provide transparency as we did with the previous pool as well, as all transactions will be visible on the chain.
In case you have any questions feel free to reply to this post, look for the Cartel-WOO channel on the Cartel Discord or contact @arkasz directly.
---
Original WOO-Post: Your Chance For A 1-of-1 Gold Belt Raven & Terri Runnels Release - WOO Crates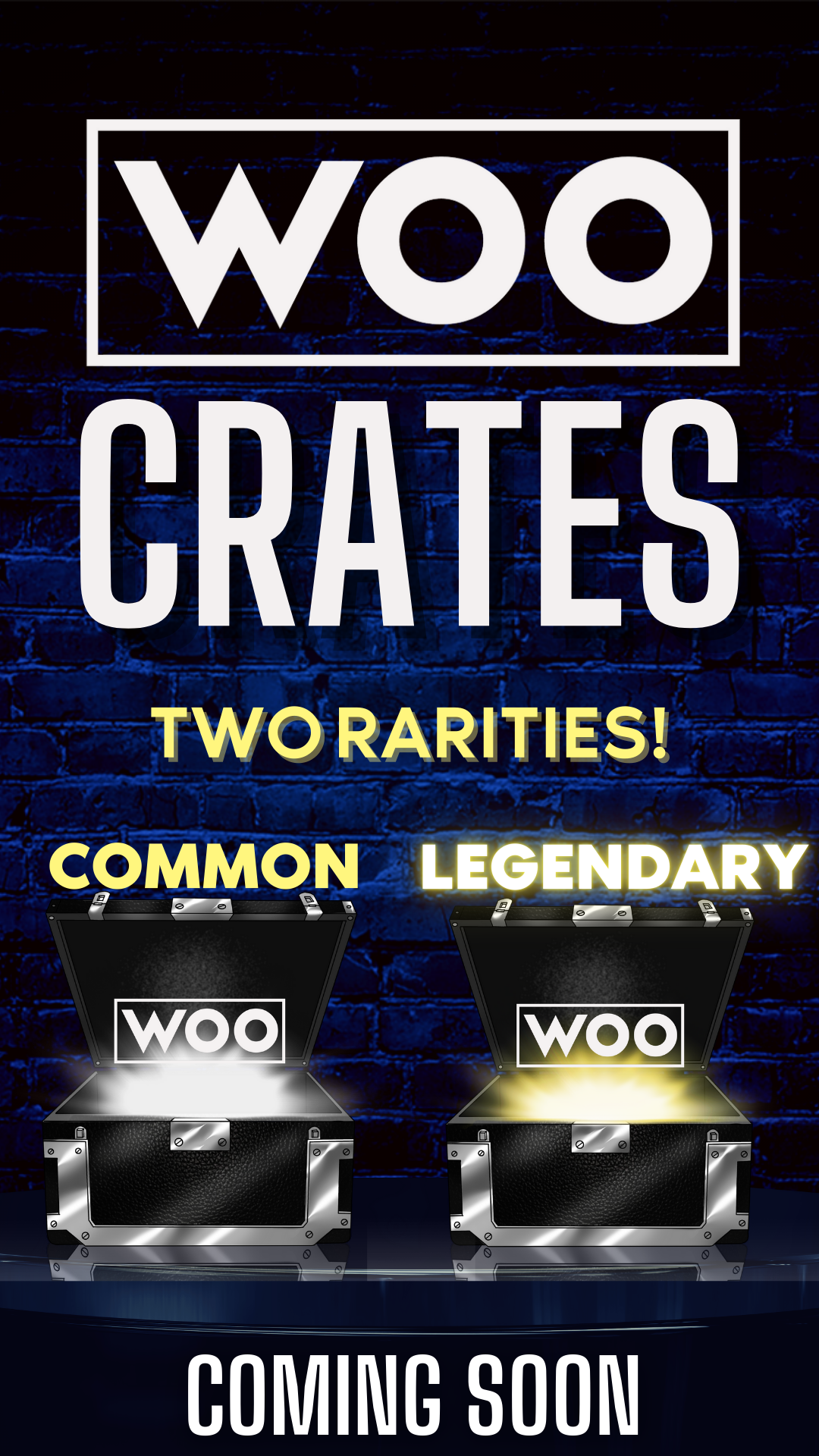 What is the Cartel?

The Cartel is a Meta-Guild for play2earn games, with focus on the HIVE blockchain. We are investing into the games that are build on HIVE and hold a large amount of tokens and assets in most of them. They are being played and managed by our Cartel operators.
We are also running the @curation-cartel service, which is specialized on curating delegated HIVE tribe tokens, like #spt, #leo and our very own #oneup (for which we are currently building our own HIVE frontend for crypto gaming topics).
Further, we are constantly building new bots and tools on HIVE, like our own @cartel.swap service for SWAP.HIVE <-> HIVE and even SWAP.HBD <-> HBD, which you can find under https://swap.oneup-cartel.com.
The CARTEL token gives holders co-ownership in our treasury, with various benefits.
This WOO Land Pool is one of them.
Thanks for listening, get this great deal and enjoy your summer!
---
---