WOO land Cartel Pool - Why should you join?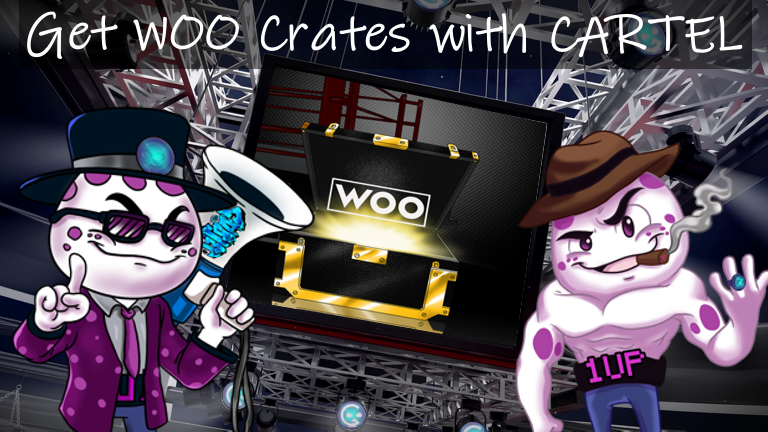 Cartel did already multiple pools for WOO land, and there are multiple reasons for that. Here is a list of reasons I we believe in this project, and why you should join, too.

Value creation:
Since the beginning the WOO team always provided incentives to their assets.
Packs and cards received $WOO airdrops and raffle systems for 1 year in a complex system depending on foil, rarity and edition. A lot of which was already provided in the roadmap of the project and token distribution post.
Hive delegation to @wrestorgonline yields $WOO
$WOO can be staked to receive additional $WOO
$WOO can be put into LPs (with SWAP.Hive, PIZZA, SPS and DEC) and receive $WOO and additional rewards
Of course $WOO needs some utility. There were a few sinks: one time pack buys with $WOO, x-mas gift giving activity (great prices from partners, but also from the WOO community) and raffles. But the first big sink will come with the land functionality, as land will be upgradeable with WOO, and 100k $WOO is needed to fully upgrade a land. Now there will be lands with higher star count, which make it worth to invest the WOO. Let's say that land owners would like to upgrade to the maximum 2000 lands plots, this would use up already 40% of all WOO available. Sounds like a great start, and there will be additional land sales.
$WOO is also the governance token for the long run.
In the long run WOO's ultimate goal is to be present in the Wrestling world, like conventions and events, in the best case be able to organize such events. So that with WOO you buy merchandise, tickets or get into special events. At the beginning of 2023 the first try was made, when a lottery system was run on the WOO webpage and the winner could win tickets to Wrestlemania, or the equivalent in USD.
Was it worth to buy packs in the past?
Definitely. All sales provided bonus packs.
WOOAlpha pack buyers received either WOOSaturn, WOORaven or WOORewards packs depending on when the packs were bought.
Now the current market price of these packs is:
| Packname | Current price | Received |
| --- | --- | --- |
| WOOAlpha | $2.5 | Bought for $2 |
| WOOSaturn | $1.3 | Bonus Pack |
| WOORaven | $1.9 | Bonus Pack |
| WOORewards | $1.4 | Bonus Pack |
Simply put, even now in the bear market, each pack bought doubled it's price.
And let's not forget the Sonny Onoo airdrops, where the cards were sold for 20-50 USD/piece. I think from the 4 GB Sonny Onoo's none was on the market as off now, but even GB Alpha legendary cards sold for over 200 USD.
The legendary crates currently distributed with the land sale will have a chance to have one or multiple Terri Runnels cards, which are on the same level as the Sonny Onoo cards and a maximum of 600 cards will be minted (just like the Sonny Onoo cards).
The current land sale phase offers bonus crates as well. And legendary tier buyers will get the best crates out of it. Now not everyone can spend $2000 for the packs, but there are a few pools, which can help you out. You can find all info about the Cartel pool here: https://peakd.com/hive-102223/@oneup-cartel/get-those-crates-another-woo-land-cartel-pool
And let's make sure, Cartel believes in the project. There were times the price for WOO assets were much higher and could yield 10x the investment. Cartel could have dumped the WOO on the market at any time, but the assets are being kept, and built up till the game launches...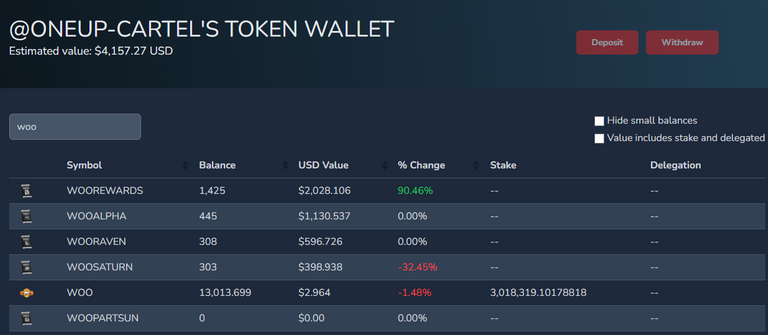 What is the goal in the long run?
Even though WOO is currently just a game plan on the HIVE blockchain, it has at least 2 main goals:
Approach and get wrestling fans into the game, and educate them on NFTs and the blockchain
Help setting up a smooth transition into web3 (the first step is done, as Paypal purchases of in-game credits, which can be then spent on NFTs is already done)
Go back into the Wrestling world.

What is Wrestling Organization Online?
WOO is the abbreviation for Wrestling Organization Online. This is a Play2Earn game with playable and sellable NFTs on the Hive blockchain.
In the game you will be able to manage a Wrestling Organization by
Arranging fights with your wrestlers and managers
Improve your own stadium where other players can compete
Create championship titles and tournaments with other players by joining promotions
For more info follow the project on:
---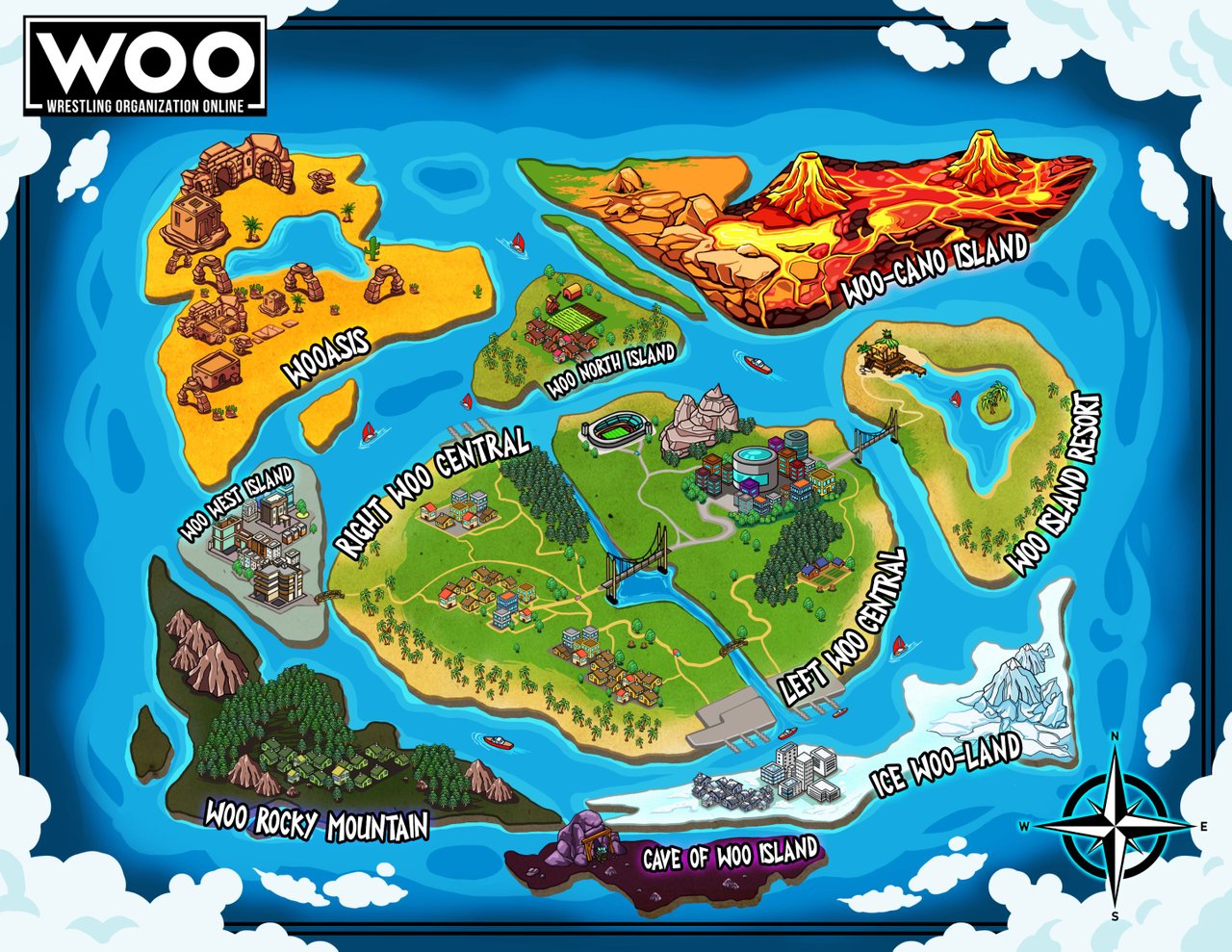 What is WOO Land?
WOO Land is where the PvP fights happen. Basically you will manage a stadium in a city. You will try to improve the amount of Wrestling Fans and the money they are willing to spend on matches so Wrestling Organizations come to you to fight.
You get a small percentage on income from each fight won in your stadium.
Stadiums can be upgraded with WOO so that players (and also stadium owners) can earn more in the city. This will create a competition between stadium owners to attract Wrestling Organizations.
For more info on how this will work you can check out this post:
WOO Land Buying Guide: Land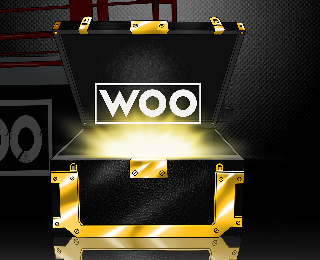 So to re-iterate. Get your land packs till XX.XX in the Cartel pool: send to @cartel-woo 21 SWAP.HBD, and we will send you 1 WOOPARTSUN + 1 Legendary Crate and 5 Common Crates. This offer will end 0n 7/30, 1:00PM GMT.
For more info check out: https://peakd.com/hive-102223/@oneup-cartel/get-those-crates-another-woo-land-cartel-pool
---
---