Misspent Youth: Rural Playgrounds - Growing up in Lancashire England - Part 2: The Lane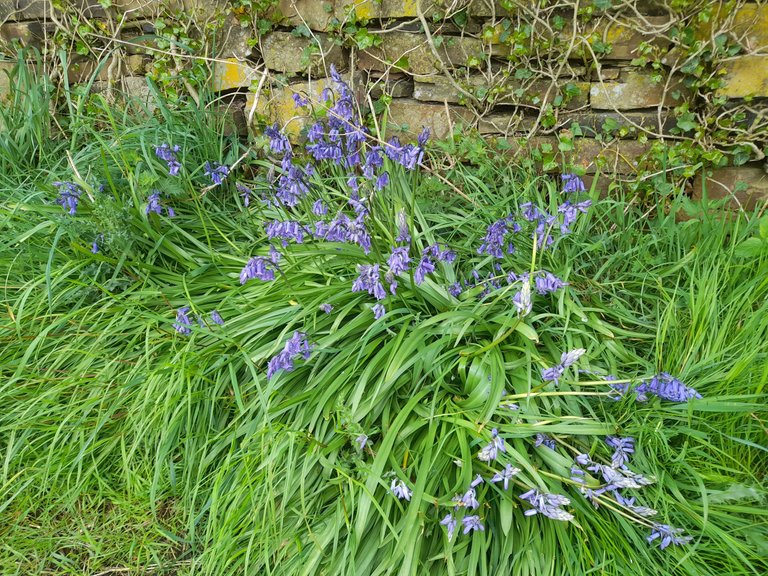 Hello again,
Welcome to my second visit to my childhood haunts.
The Pinmapple link points to the start of our journey.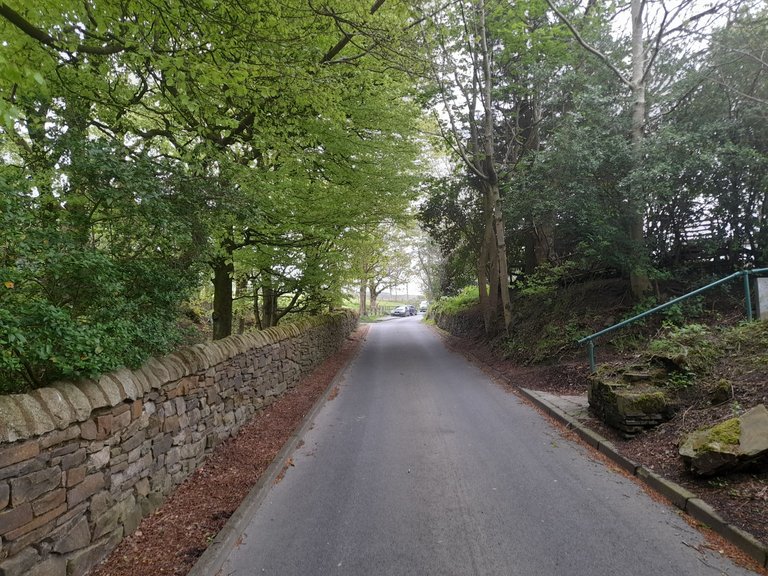 The Lane, whilst a place of natural beauty merged with tarmac and dry stone walling was the main throughfare to the playgrounds. However that doesn't mean it was boring.
We start roughly where we left off, instantly I can recall a friend and myslef looking at a certain type of magazine (for adults) my friend 'found' stuffed into the dry stone wall to the left.
Needless to say a local copper (policeman) turned up and confiscated said magazines, we were young enough to ask if we would get them back, you can guess what the reply was.
To the right are steps leading to and avenue called Yew Tree Grove.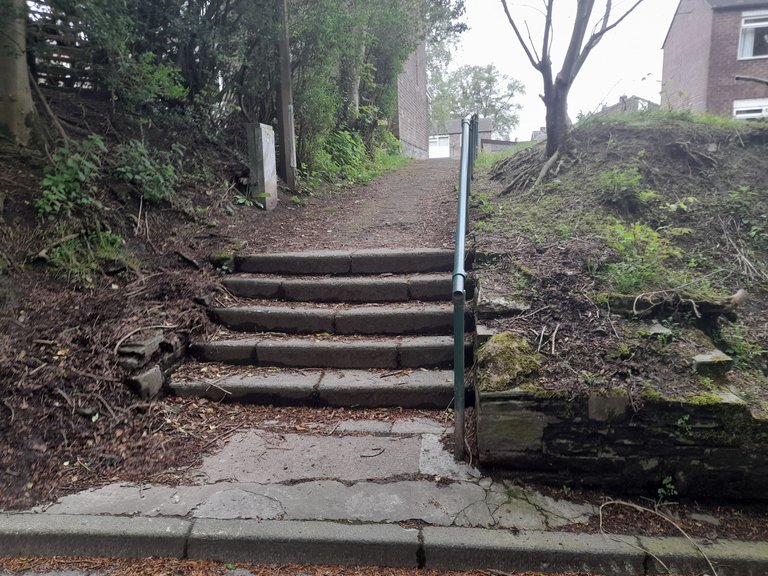 There was and still is an open grassy area nearby, a grand place for holding the 5th November mega event - The Bonfire. We had to move it to this location as some inconsiderate adults built houses on the first location.
These steps have character, not the perfectly level concrete steps, these are imperfectly laid stone steps with a lush covering of twigs and leaves, wow I'm starting to sound like an M&S food advert.
But seriously If these steps were swept, all shiney and new, it would ruin the scene.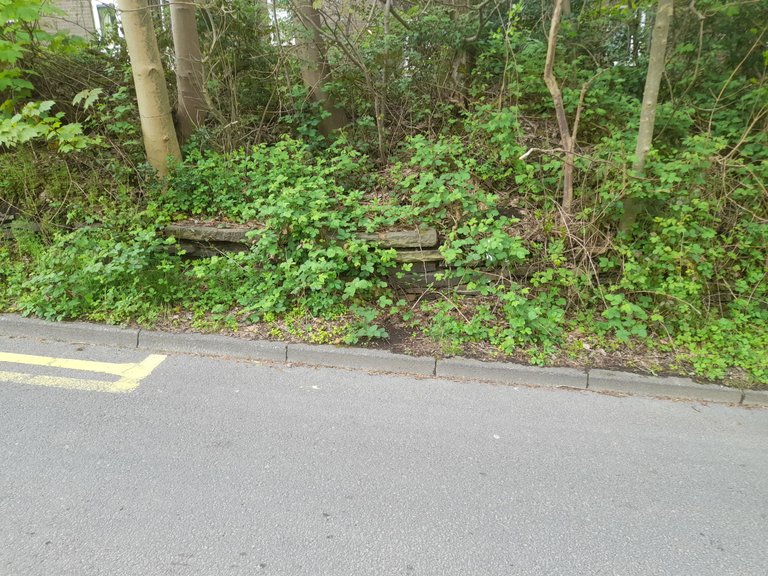 Now this feature doesn't look much, but this was the long gone Dairy Farms Milk Stand, where the Milk Churns would be placed. This tradition stopped in 1970 and the area has returned to nature.
I recall picking some raspberries and coming up with the bright idea of cooking them. Needless to say it didn't end well. Yes I now know that raspberries are 95% water, so there would be nothing left to eat after cooking them, but I was yound and hungry and had an amazingly bad idea.
I placed them in the wall where a stone was missing and added some dry grass an lit the match.
How was I to know the dry grass extended up the back of the wall and around the trees, I had my very own burning bush moment. Boy did I brick myself.
Thankfully the fire died down as fast as it had ignited, leaving me breathing a sigh of relief.
I thought I'd got away with it until a lady from the nearby flats collared me almost a week later. She was surprisingly ok about it and listend to why I had done it and asked me not to do it again, who said old ladies are miserable. Not me that's for sure.
Then again I did sit with her for 30 mins on Friday evenings after completing my paper round. This was the last delivery. We would watch Blockbusters on the telly and she told me about her grown up children who attended university. I look back fondly on these visits now, but then I was glad of the 10p tip.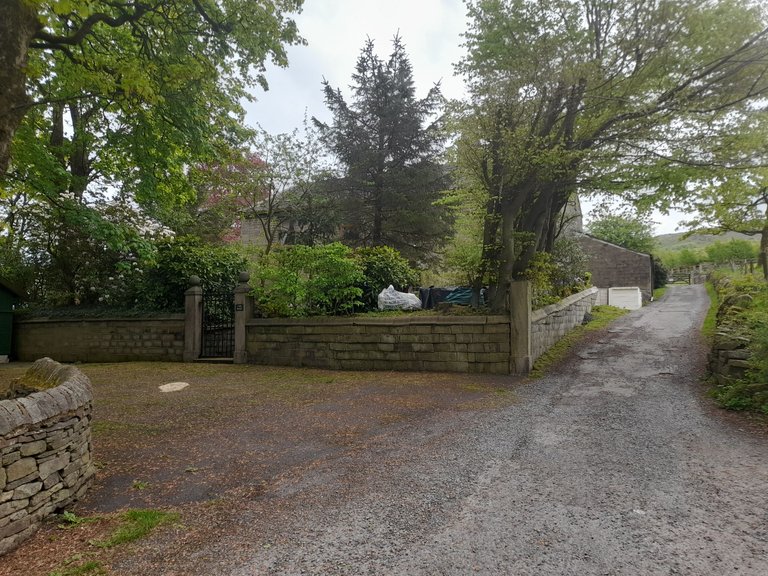 Standing on the bridge from the end of Part1, looking towards the now demolished farm we can see a house. A house with a very spooky secret, one that made us whisper to ourselves and avoid this place when it was dark.
Yet we knew the family that lived here, they helped with the bonfires in November after all. On one occasion when asked, we were shown one of the graves within the houses grounds.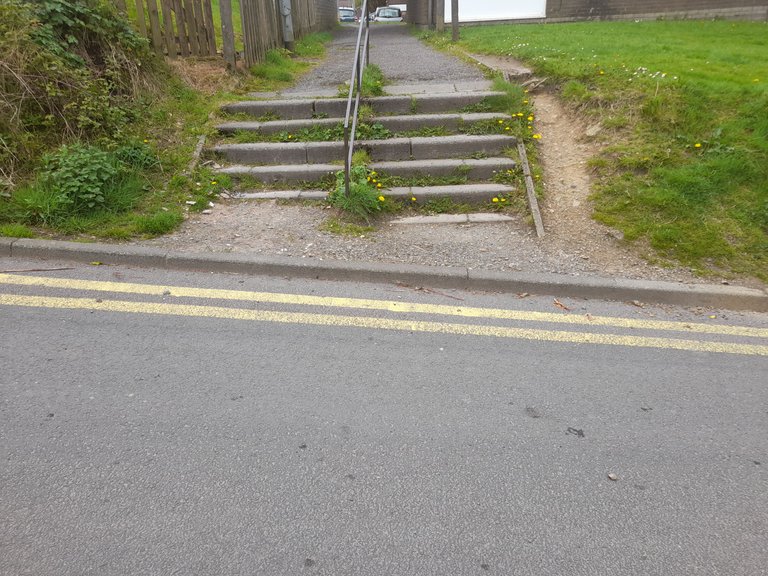 We come to another set of steps, this time leading to Linden Lea.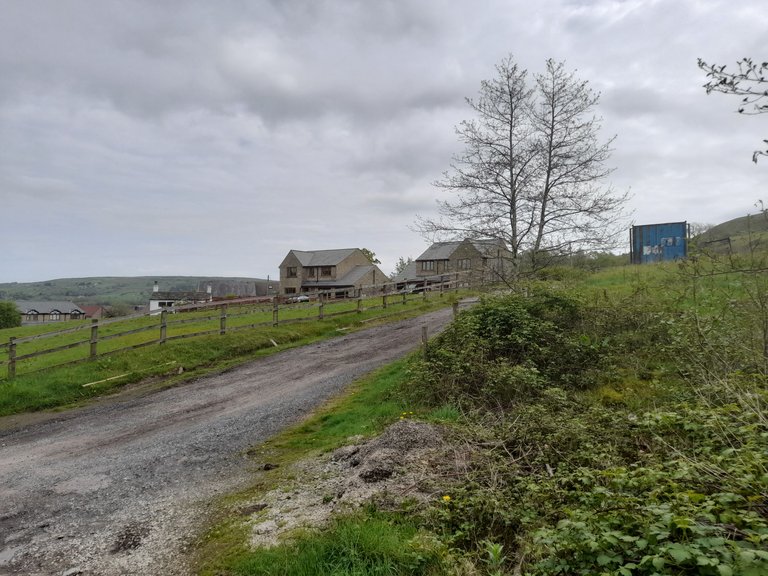 Having moved up the lane, looking back towards the spooky house and the area where the Farm once stood we now see a pair of modern homes built in it's stead.
If I wanted to get to a major nearby housing estate called Hall Carr, the shortcut to get there was through the Farm Yard.
Less than 12 feet from the Farms front door was the bovine cess / slurry pit, which stank to high heavan.
If that wasn't bad enough a border collie, chained to the Farm House wall could almost reach your knackers, with only inches to spare, you had to shuffle sideways along a dry stone wall to ensure you didn't get bitten.
I can still see the sharp white teeth of this hell hound, snapping and snarling.
Taking this route was almost a right of passage, understandbly we didn't go this way very often.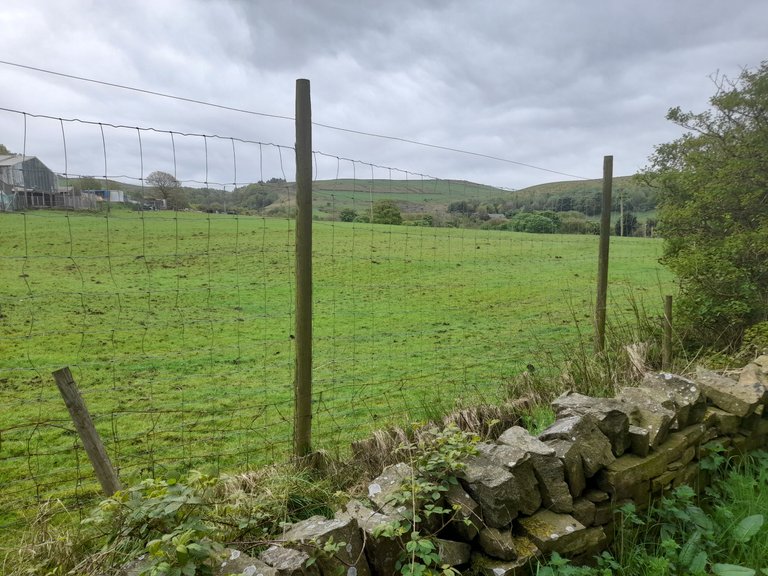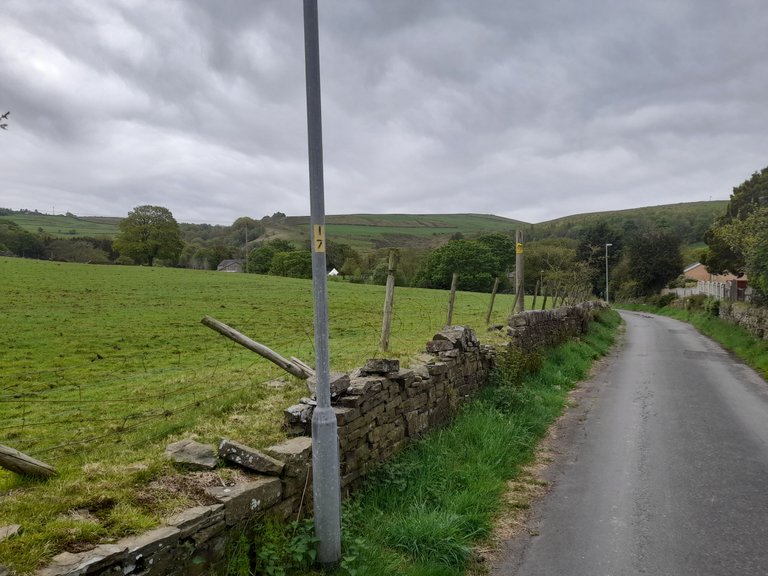 As we move up the road we come to a fork, we can either carry on ahead to a farm or turn right, carrying on up Lomas Lane.
We take the latter route and can see one of this Farmer's fields, empty right now, but the last time I visited I'm sure it contiained llamas, or was it ostritches?
It was in this area that 5 or 6 of us decided to burn out a wasps nest in the wall, another escapade that didn't end well. You'd think we'd learn.
A friends Sister was stung and we realised that parafin jelly is very, very hard to ignite with a naked flame when its windy.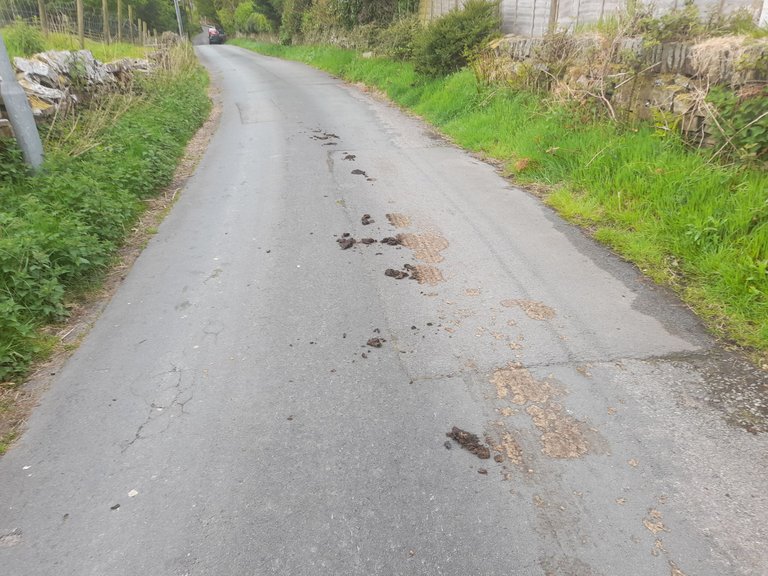 Well it just wouldn't be the coutryside without the obligatory horse shit to step in would it.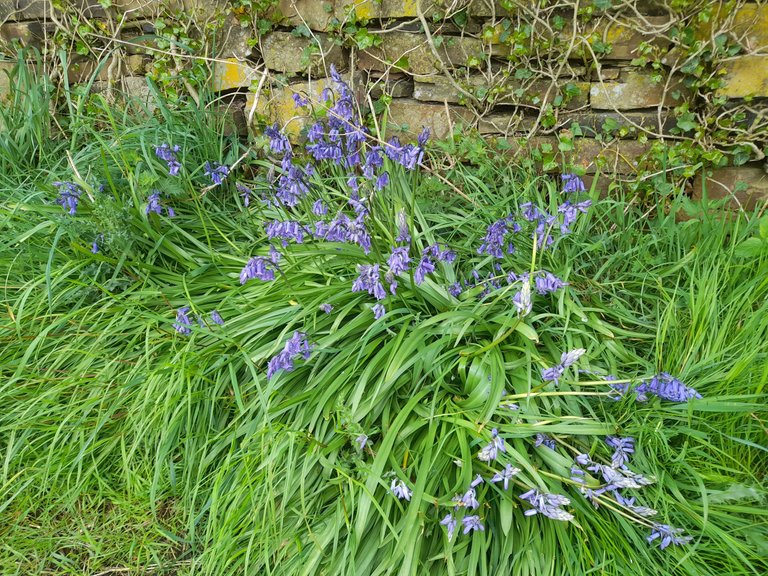 I now live in a larger town, well away from scenic places like this. It's noticable the lack of bird song and insects. I mentioned this to a friend, and they quite rightly pointed out that I was a victim of my surroundings, to find the sights and sounds that I missed I needed to return to the places they existed.
It wasn't that these things had ceased to exist, they just don't happen where I currently live.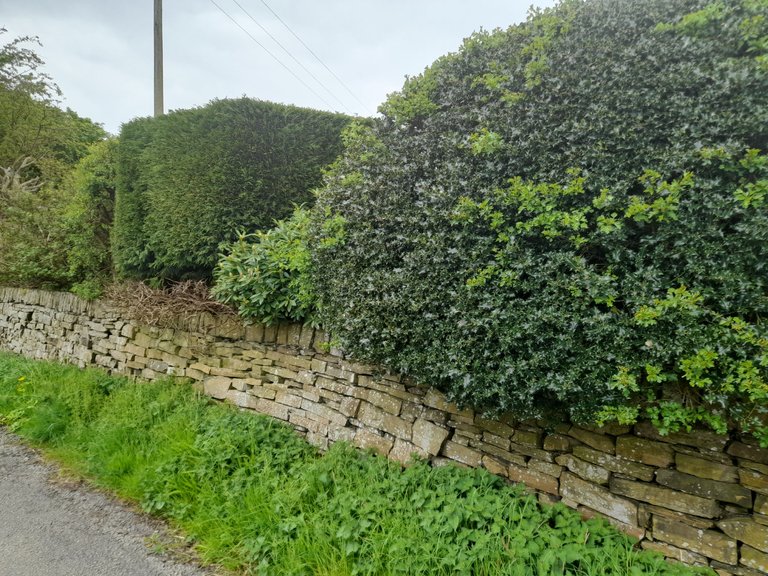 Not much further down the road we find a well established Holly bush, we definately don't get to see this where I live now.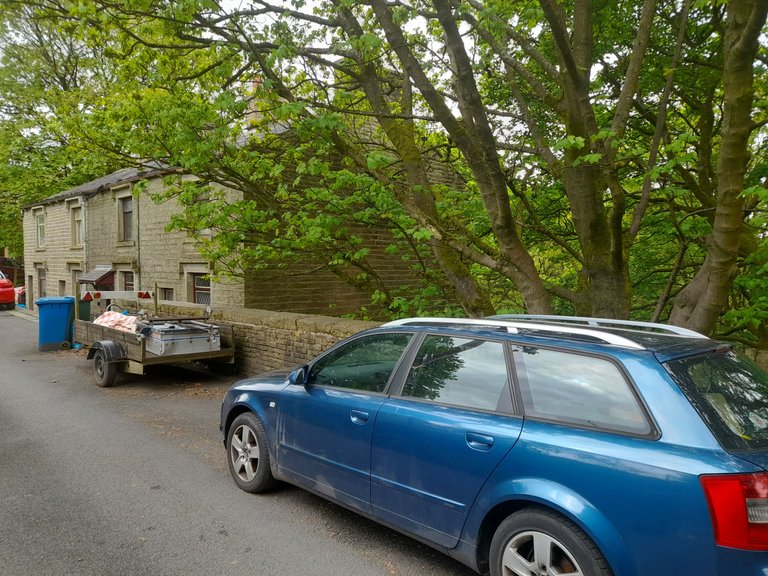 Further up the lane we come across a group of four houses, little did I know then that our ancestors lived in one of these houses, and befell a terrible tragedy. They lived in a time when children were lucky to reach adulthood and they lost more than one child whilst living at this address.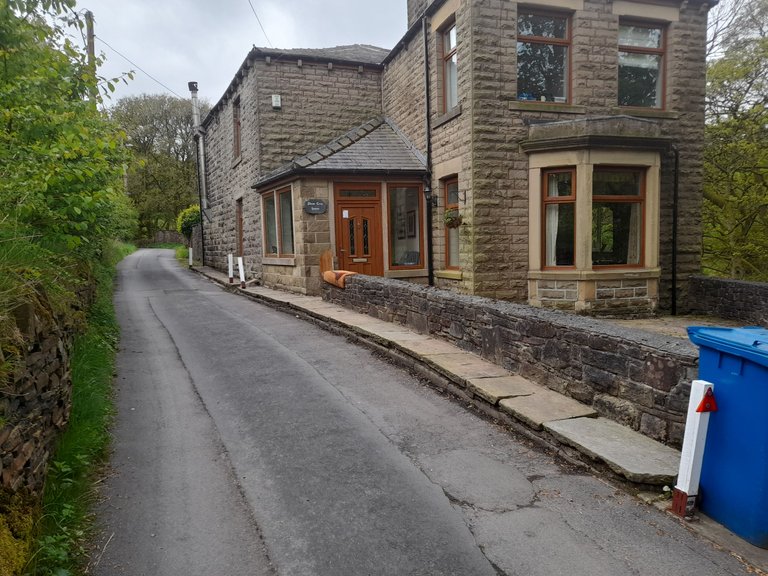 Further on we find another house which was occupied by another of our more recent family. A Cousin of ours I believe. One afternoon I got to play in the massive garden. I remember begging Mum and Dad to take us back to visit again, but our Cousin had moved away.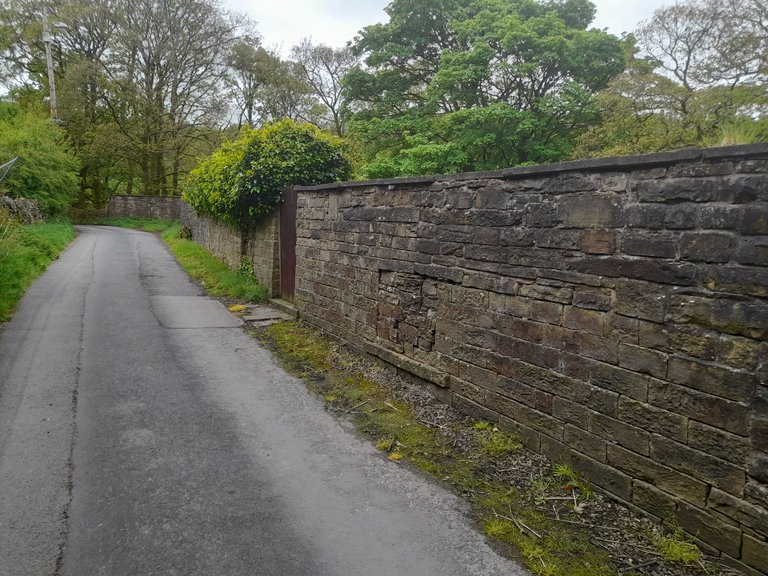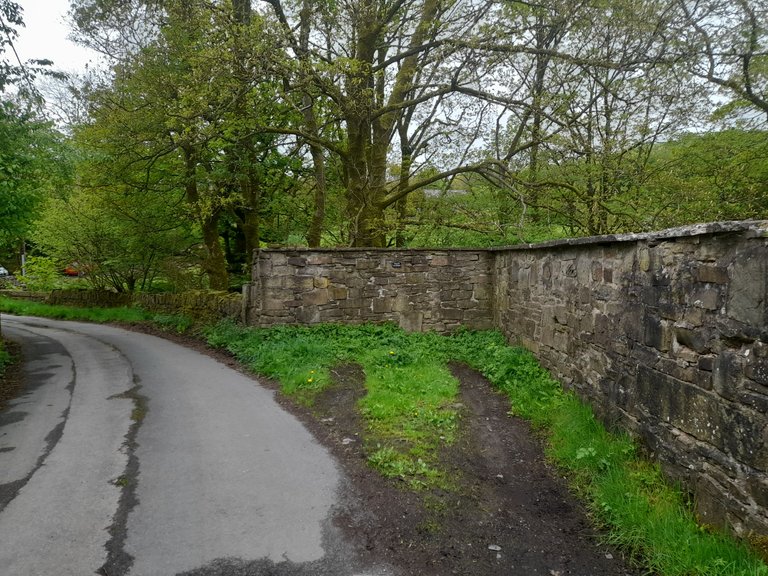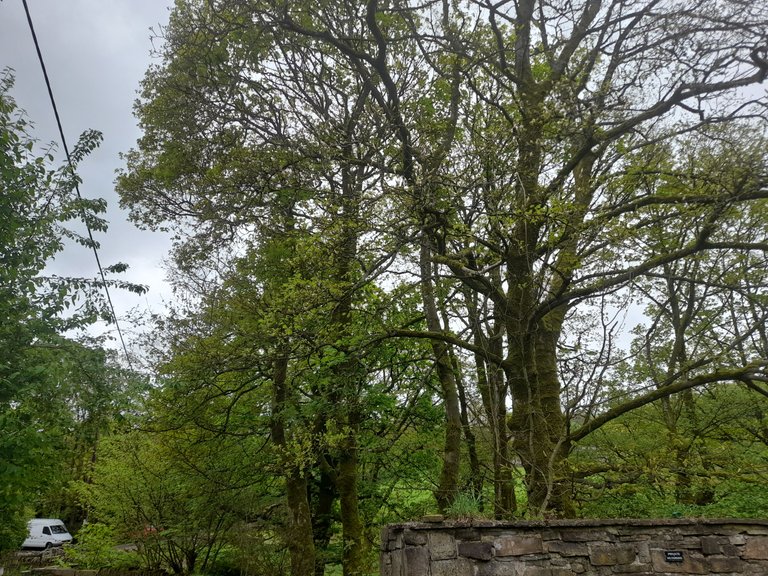 Behind this wall is the garden I mentioned, to me it all looks a little Alice in Wonderland, a mythical, enchanted place, full of memories.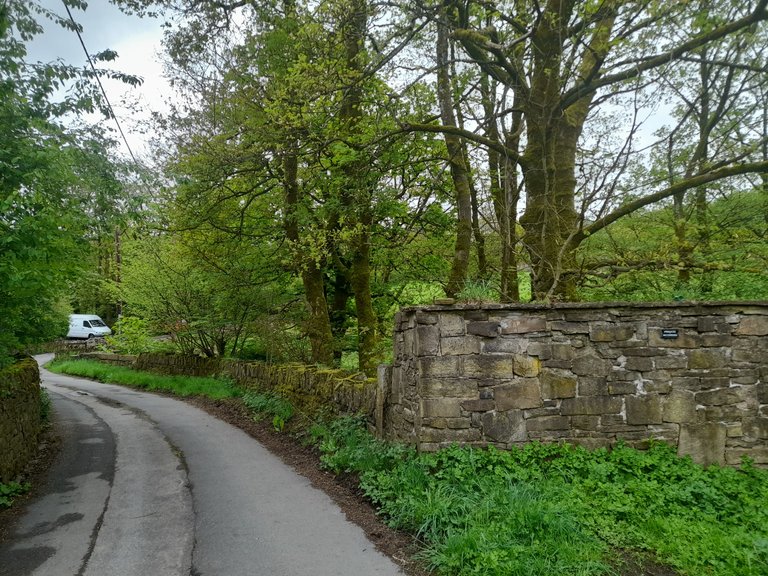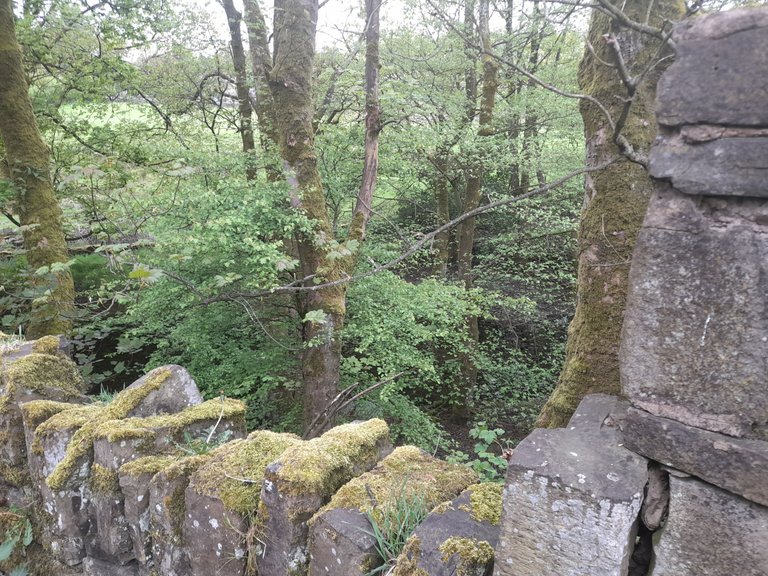 To the left of this scene on the opposite side of the stream is a public footpath.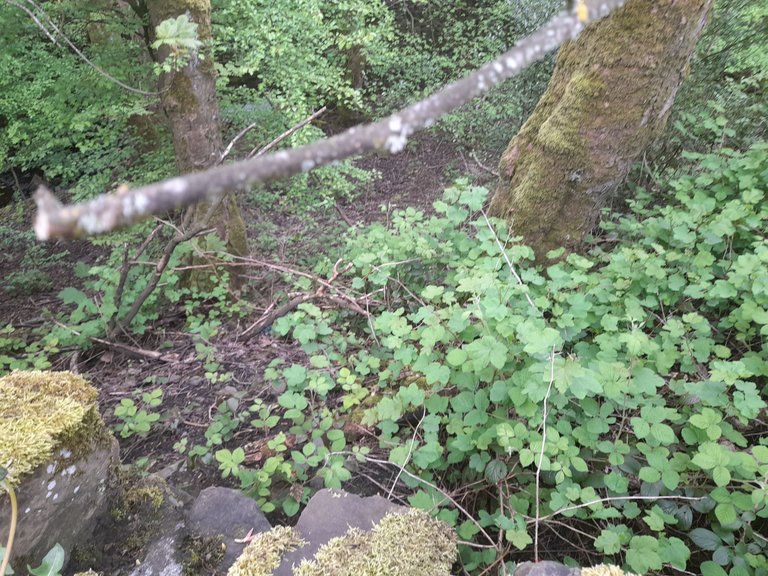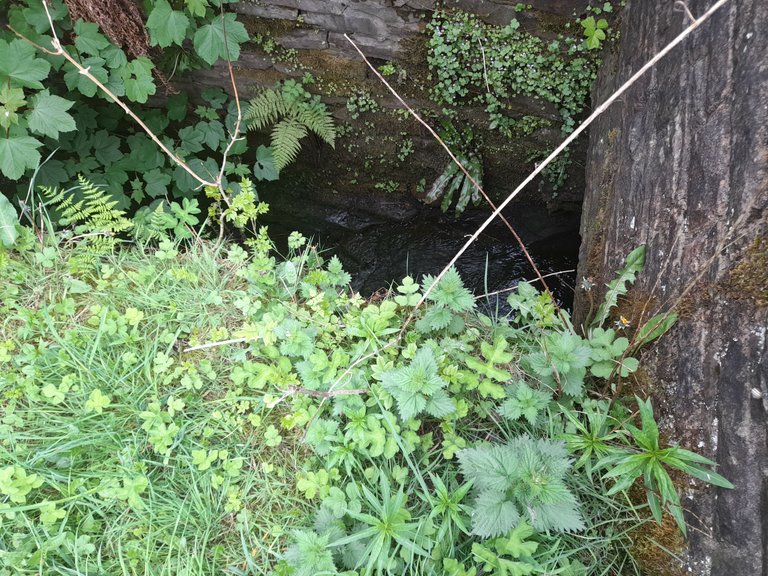 This enchanted place cradles the same stream from my first post.
I remember a weir down below, a 'U' shaped walled dam holding the water back, creating a deeper pool of water, another ideal place for Action Men and their dinghys.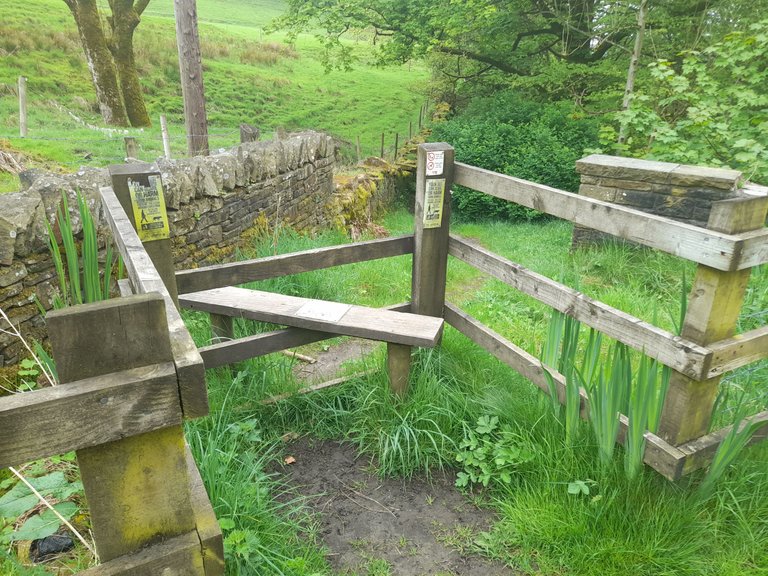 Here we can see a style, designed to allow walkers access to a public foot path but to keep livestock in their fields.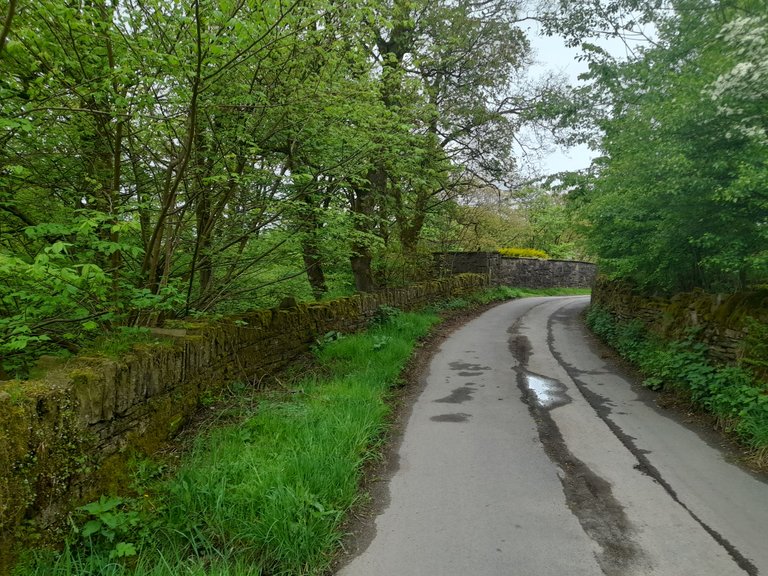 Standing at the style, looking back on the way we came, you get a more complete picture of the area.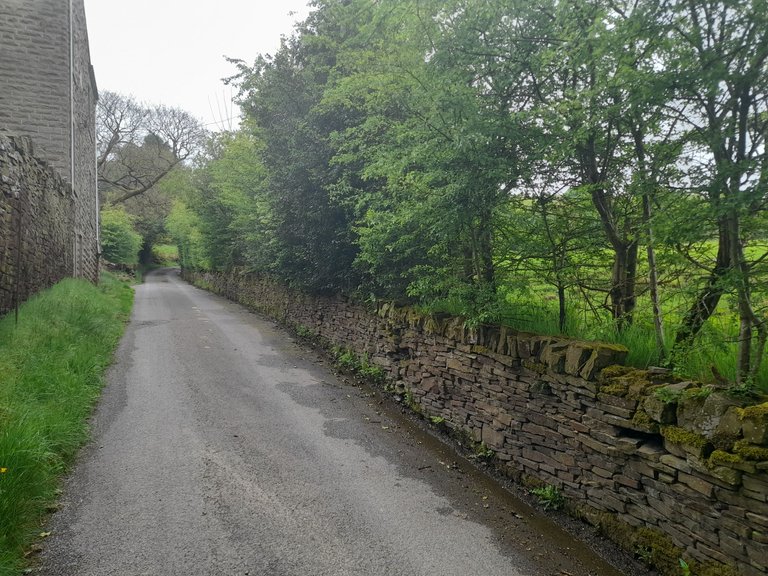 Moving away from the style and after taking the right hand path at another fork in the road we look further up the lane.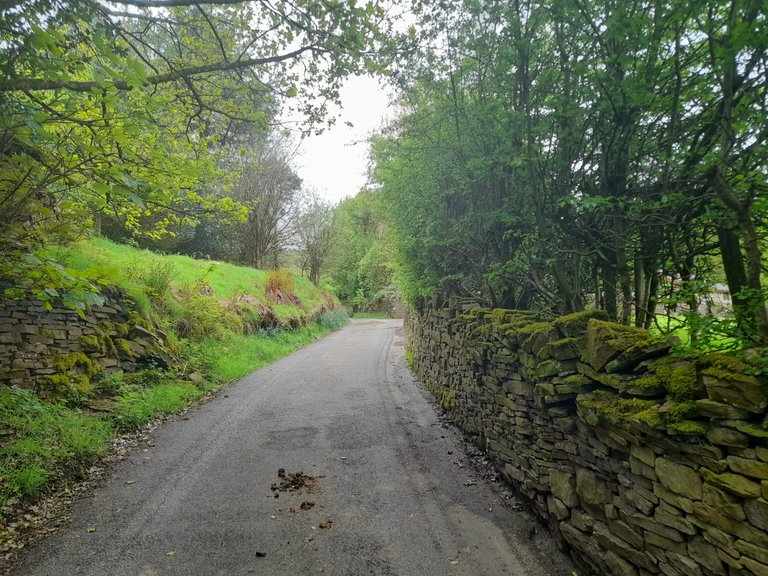 Here we see more of the Horse muck in the foreground as the lane extends further ahead.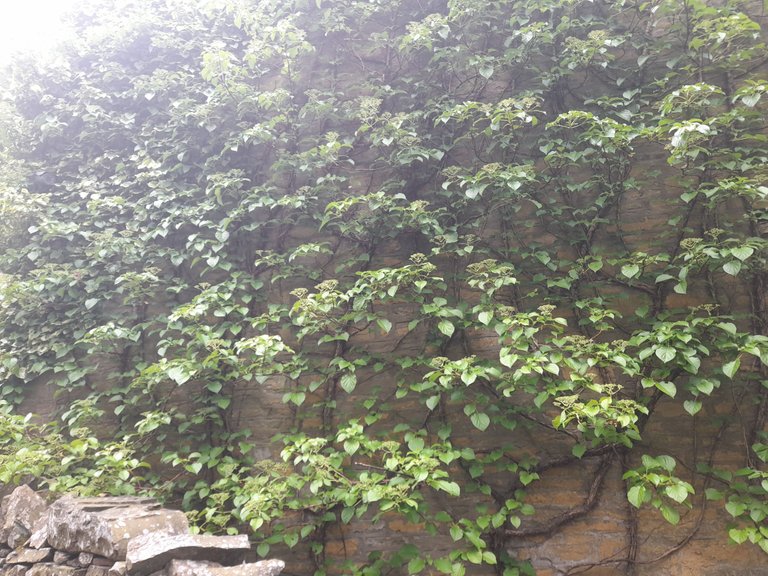 Aren't the patterns that nature weaves simply enchanting.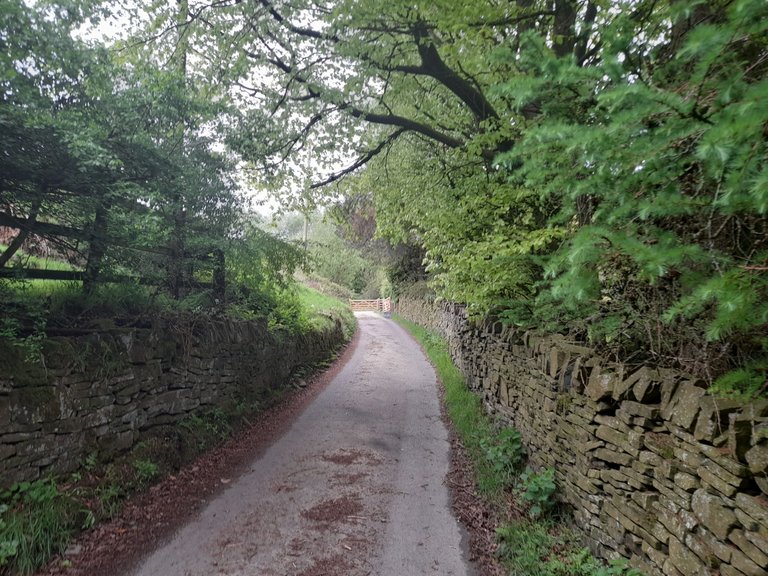 In the distance we see a gate, part of another public footpath, this the end of our journey for now, however I do have one more picture to share.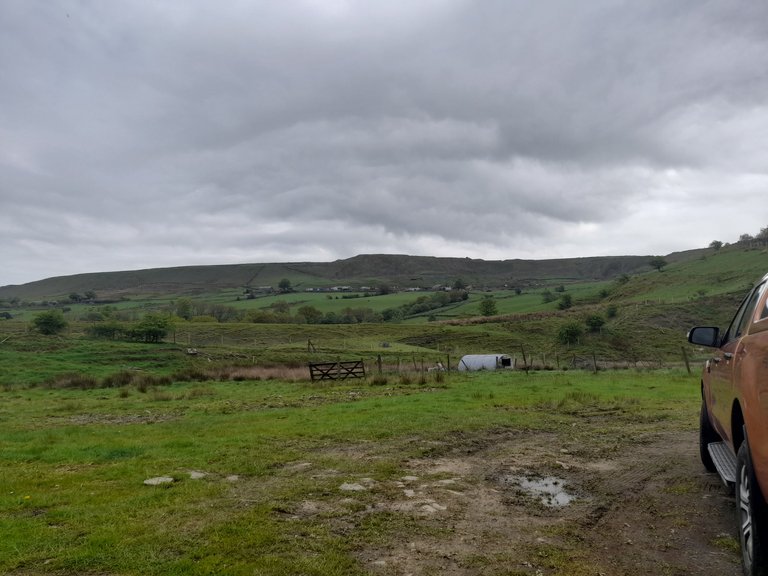 As we get to the gate, to the left, raised up on a hillock, this scene presented itself.
I hope you appreciate the beauty of this location, if you should decide to visit please respect the individuals that make this place their home.
All photos were taken by myself, I have tried to take pictures that respect peoples privacy, avoiding vehicle number plates and close ups of peoples property.
Also follow the Countryside rules, respect livestock, close gates and keep dogs on leads.
---
---