Another one bites the dust: BlockFi officially files for bankruptcy due to $10 billion in liabilities, as the FTX saga spreads
BlockFi filing for bankruptcy is not really shocking to me, to be honest, because about 12 to 13 days ago, I made a post where they announced that they were financially exposed and might file for bankruptcy soon because they were first exposed early in May when LUNA and UST crashed but they did not file for bankruptcy then, so I thought they survived the Terra LUNA well without collapsing like Three Arrows Capital (3AC), Voyager and Celsius. The funny thing you might not believe is they were exposed to the Terra LUNA crash through Three Arrows Capital (3AC), which is where their problems started.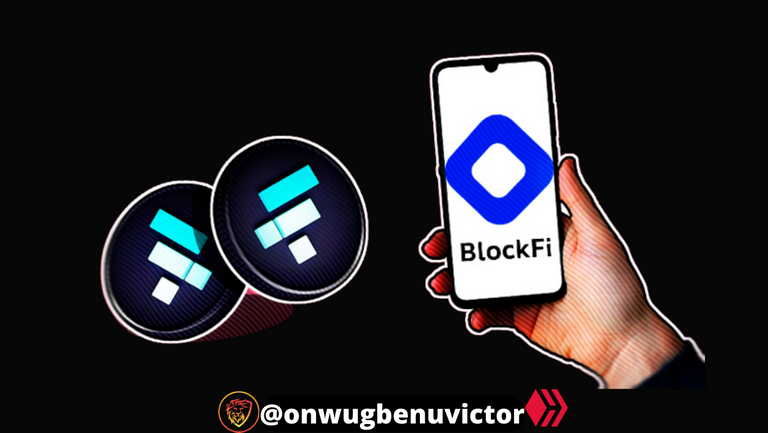 And in July this year, when the crypto lender was experiencing severe financial difficulties they were bought by FTX and they thought they were safe or saved at the time, when the crypto lender or lending firm was bought by FTX they were exposed to the failure of Three Arrows Capital (3AC) to the tune of $80 million in liabilities but now during their bankruptcy filing we saw their previous liabilities increase significantly in the amount and honest I didn't see how much it spiked to coming but the collapse of FTX really hit them hard or were they already in deep shit before FTX collapsed.
Because according to news reports, their $80 million in financial liabilities has now turned up to $10 billion, I can not explain how that happened but I guess I was shocked as you are right now when I read it from the crypto news blog I saw it, their bankruptcy Chapter 11 filing indicates that the firm BlockFi could have up to $10 billion in liabilities, as contagion from FTX spreads and continues when FTX collapsed and filed for bankruptcy, BlockFi stopped withdrawals stating that they have significant exposure to FTX collapse like I have said earlier. They also said they will be doing layoffs and will potentially file for Bankruptcy which they did yesterday.
As soon as they stopped withdrawals I expected them to file for bankruptcy next because stopping withdrawals is a common step crypto exchanges and lenders follow before they file for bankruptcy,
PLEASE FOLLOW ME ON:
Discord: onwugbenuvictor#3447
Twitter: @VictorOnwugbenu
Posted Using LeoFinance Beta
---
---