Bitcoin has been declared dead over a 1000 times and has risen every time
Bitcoin has been pronounced dead more times than I can possibly count and all these pronouncements only happen during a bear market just to create more FUD (Fear, Uncertainty, and Doubt) which leads and pushes people to make highly emotional backed trades that most of them regret later, the Bitcoin Fear and Greed Index has dropped to 6. This simply means that extreme fear in the crypto market has been increased as Bitcoin price drops below $20k and has been struggling between $18k and $19k, which has turned the crypto market sentiment to be more bearish than bullish, but nothing has actually changed with the Bitcoin fundamentals. Bitcoin is in a bear market cycle, now the bears are happy and the smart ones are capitalizing on it and cashing out big from their short positions. But the bulls and whales are accumulating more positions and stacking up their portfolios in preparation for the bull run that will come someday, be patient there are always expected dips or lows before a massive price explosion eventually.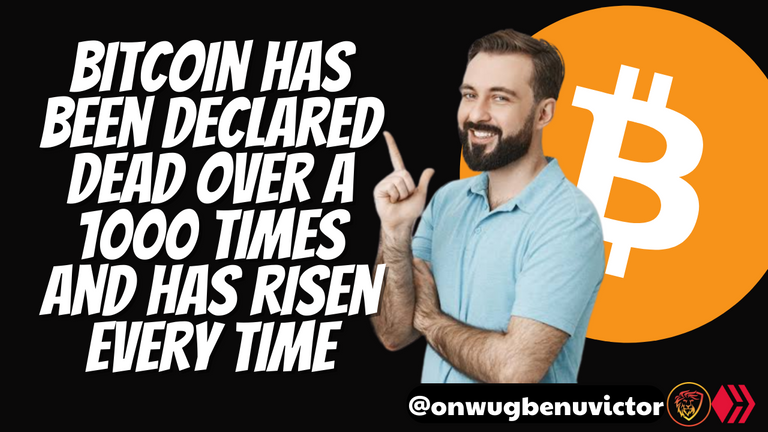 Funny How Some Crypto Trader Prayed This Dip And Now Turned Paper Hands
We all know that so many crypto investors prayed to see Bitcoin at the current prices we have seen it at over the past 2 to 3 days, when Bitcoin was pumping during the bull market, many wished that when Bitcoin price dips back to these current levels we are seeing now we would buy more coins at these cheaper price rates and I'm glad now bitcoin has come down now to these prices giving us the opportunities to invest cheap and buy more coin cheap as we have wished for. But whenever Bitcoin is crashing or crashes people always keep acting like it is never going to recover again but it always recovers and comes back better than it dumped and even hits new all-time highs. That is why many of the more experienced traders and investors that have seen more than one or more bear markets are not scared but are increasingly accumulating more Bitcoins because they know that Bitcoin will definitely recover as it has done before, it is only a matter of time before it happens.
Bitcoin has already proven itself to be a reliable asset for 13 years now but many people are still doubting it, which is kind of shocking to me. No one knows or can say for sure where will be the actual Bitcoin bottom or where it will start pumping from, so let us be patient and watch the market play out and stop losing our cool over someone else predictions and speculations over 13 years of impressive track record.
THANKS GUYS FOR READING MY POST.
PLEASE FOLLOW ME ON:
Discord: onwugbenuvictor#3447
Twitter: @VictorOnwugbenu
Posted Using LeoFinance Beta
---
---