Looks like Sam Bankman-Fried bought his way out of jail through donations
In one of my latest posts, I ask a question and talked about why is Sam Bankman-Fried the former CEO of FTX still out of prison or jail, and the Tornado Cash Developer Alexey Pertsev being is in jail until at least late February next year because he created a safe and secure system and was accused for money laundering, it was all speculations and me airing out my view that SBF has or might have paid off some really important people in the US government to stay out of jail until I open my Twitter application a few hours later to find out that Sam Bankman-Fried and the FTX executives donated 70 million dollars to US politicians for midterm elections, weeks before FTX collapsed and filed for bankruptcy according to Bloomberg reports.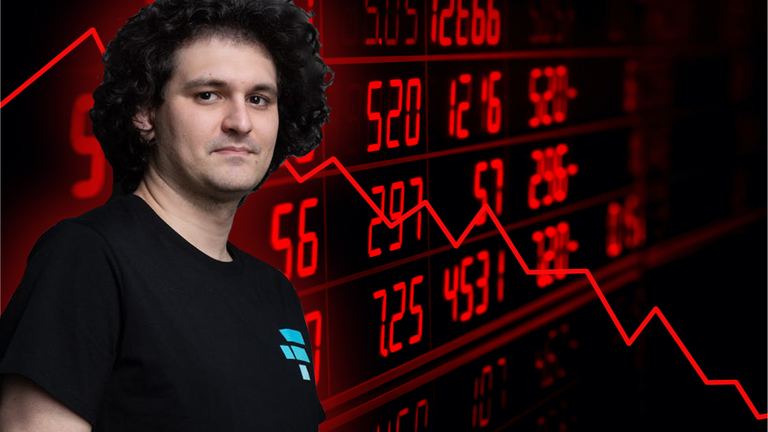 Source
Some angry Twitter users I came across were trying to pin the FTX collapse and Sam Bankman-Fried not going to jail on either the Democratic Party or the Republican Party, one guy was so convinced Democrats had a hand in the FTX collapse and Sam Bankman-Fried not going to jail but the truth is that Sam Bankman-Fried and FTX US donate to both parties, $40 million went to the Democrats in midterms, $1million to a Republican Super PAC, I honestly do not know where the rest out of the $70 million withdrawn and sent to US politicians for midterm elections, weeks before FTX collapse filed for bankruptcy went because it was not disclosed, most people are still blaming the FTX collapse on CZ the CEO of Binance tweet about dump FTX native token FTT holdings.
Before I leave my main point behind this post and start talking about the FTX and Binance situation, let me ask this question Should politicians return FTX donations?, I would love to know your opinions but here is mine below.
My Opinion:
Although I do not know if it is ever going to be possible but I feel US Politicians should return all or at least half of the money FTX has given to them for elections until the company collapsed and filed for Bankruptcy. Because many people or customers are being owed by FTX due to their trust in the company and taking the risk of saving all their crypto on FTX. FTX customers need all the help they can get and FTX need as much money as they can gather to be able to pay back the $3 billion they owe their creditors and all the customer's funds lost to the crash.
PLEASE FOLLOW ME ON:
Discord: onwugbenuvictor#3447
Twitter: @VictorOnwugbenu
Posted Using LeoFinance Beta
---
---