MicroStrategy owns 130k Bitcoin worth $4 billion and a lot of people think they can crash the crypto market

In my humble opinion crypto critics and Michael Saylor haters, should pick a side and stick with it because am tired of them switching up every second I check the internet, mostly Twitter because I like being on Twitter 26 hours of the day (i know you get my point) 🤣, so any time I come on Twitter I will see one thing that has to do with Microstrategy or Michael Saylor and it all started since Bitcoin dipped and they made an announcement that their company's Bitcoin holdings are down $1.5 billion in an unrealized loss.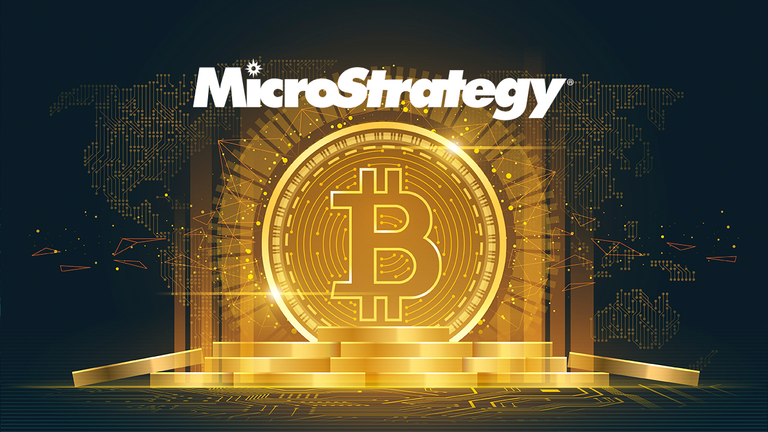 Sourcce
Then it became worst when Michael Saylor stepped down as CEO of MicroStrategy to focus more on Bitcoin, at that point, all hell broke lose that he was forced out by the board of directors and they are sure MicroStrategy will soon start selling off their Bitcoin holdings, a few weeks after that did not happen then it became they are too deep in loss already so they are trying to recover a bit then sell after Tesla posted that they sold 75% of their Bitcoin holding in the previous quarter of the year, crypto critics switched to MicroStrategy has sold off some Bitcoin already like Tesla but didn't make it public.
Fast forward to recent times, in fact very recently like a few days ago, Microstrategy and Michael Saylor for the one-millionth time confirmed that they have not sold any Bitcoin since they started investing in Bitcoin, to top it all up the company bought an extra 301 Bitcoin worth $6 million even as they a down over 1.5 billion dollars in unrealized loss, so their recent Bitcoin purchase added to their portfolio brought their Bitcoin holdings to be 130k Bitcoin worth about $4 billion, which means that Microstrategy now owns 0.62% of all Bitcoin that will ever exist.
Now the Crypto critics and Michael Saylor haters have switched the narrative as usual to Microstrategy can crash the crypto market, and am like which side are you guys on, it was first they are too deep in the loss they want to recover a bit then to they have already sold to they can crash the crypto market because the own 0.62% of Bitcoin that will ever exist, My question to them now is How can $4 billion crash the Bitcoin market worth $367 billion not to talk more of the total crypto market worth $980 billion?
THANKS GUYS FOR READING MY POST.
PLEASE FOLLOW ME ON:
Discord: onwugbenuvictor#3447
Twitter: @VictorOnwugbenu
Posted Using LeoFinance Beta
---
---