The Effect of the FOMC meeting on the Crypto Market
The crypto market had a huge dip or crash yesterday back to the 18k support level Due to FOMC meeting news effect as the FED's Chairman Jerome Powell announced that the United States federal reserve board has hiked the interest rate by 0.75% or 75 bps, at first the crypto market was taking the FED news well until it did not then the market started crashing down, which was why the price of Bitcoin dipped down to $18k from almost $20k plus it was before the Federal Open Market Committee (FOMC) meeting.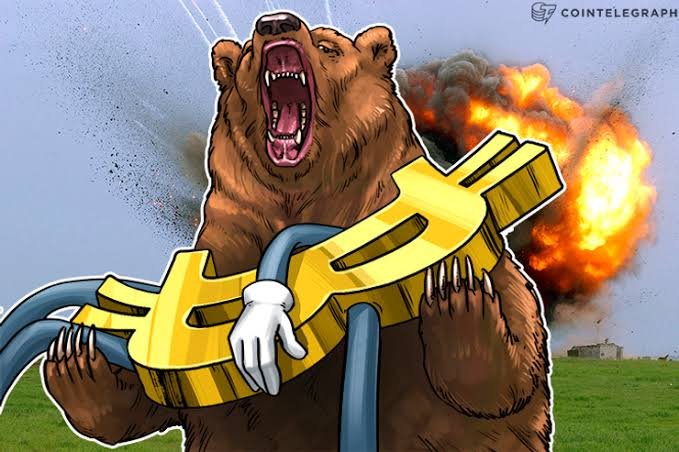 Source
The FOMC meeting led to a lot of pain in the crypto market yesterday and a lot of people started panic selling because they thought Bitcoin and Crypto would not recover from the crash but here we are a few hours after and the crypto market is already recovering, I wonder how those who panic sold will be feeling right now as the market is recovering although it has not recovered that much and we are not out of the woods yet but we are close as Bitcoin price is now above $19k.
I knew the FOMC meeting outcome was going to affect the crypto market but I was not sure which direction it would go whether BULLISH or BEARISH but I had my expectations and suspensions though because the crypto market has always been impacted by important news or news events hence "Fundamental analysis", which is basically predicting or making predictions on the direction of the market based on how people will react to a news or news event like the FED hiked the interest rate by 0.75%.
Crypto Market Crash
Honestly, It sucks that for almost one year now since November last year when Bitcoin and Altcoins hit their all-time highs we have been in a bear market and the market has been dipping and bleeding value out of Bitcoin from time to time but the good news is that it will end someday soon but no one knows when exactly though, but we will be here to see how it all places out. As the Bull markets doesn't last forever that is the same way the bear markets won't last forever also. I see the bear market as an opportunity for people to accumulate and stack up in preparation for the bull run. We should make use of the opportunity wisely.
THANKS GUYS FOR READING MY POST.
PLEASE FOLLOW ME ON:
Discord: onwugbenuvictor#3447
Twitter: @VictorOnwugbenu
Posted Using LeoFinance Beta
---
---