Amata huebneri or wasp moth : Monomad
Some of the monochrome art photos for the monomad challenge nominations, are pretty cute when viewed with the naked eye for the amata hueneri species.
Butterflies are a variety of species with some similarities to Amata huebneri, the color and shape of the softness of their fur, exactly the same as butterflies, amata huebneri is a pollinating animal that likes to look for juices on fruit and flower petals.
Cute and gentle, their existence is very possible, not so wild, I almost didn't notice their presence, small and agile, sometimes we call them bees, the strokes of their fur have three colors, namely black, orange and white, not much different from a butterfly - Butterflies that have a variety of colors.
The air temperature was warm, birds chirping sounded so melodious when I was negligent with this cute species, today I did not enter the mystic forest, just coincidentally, took a short walk to get some fresh air outside.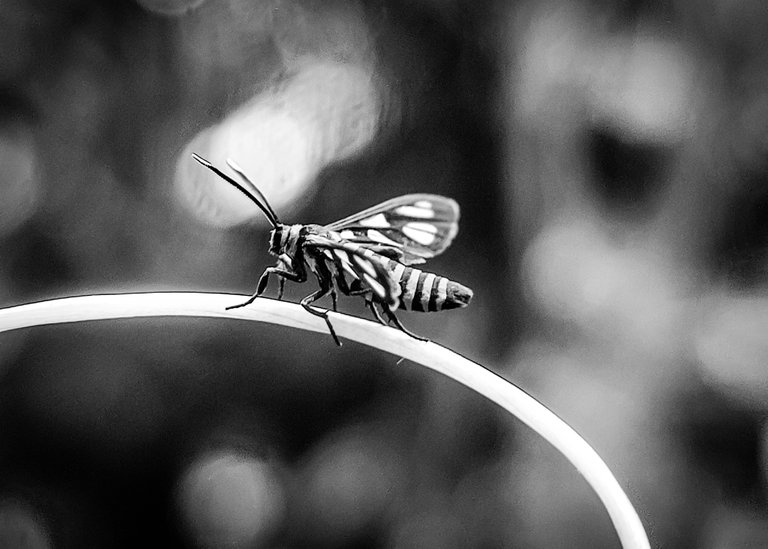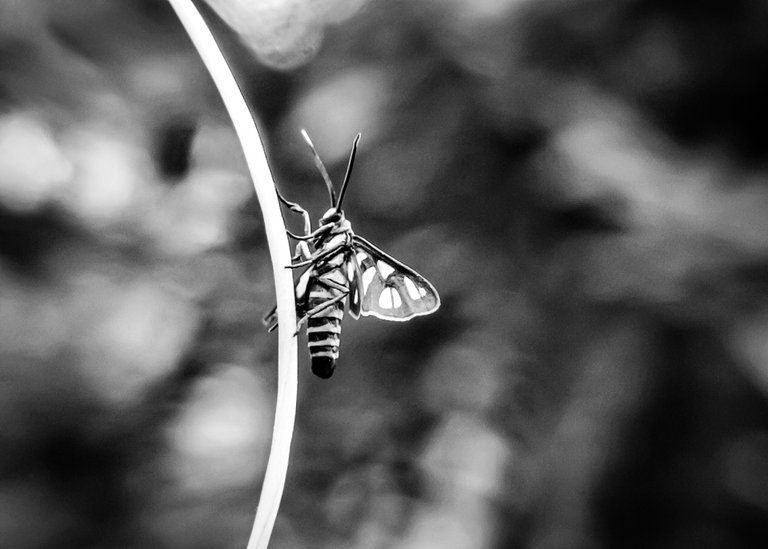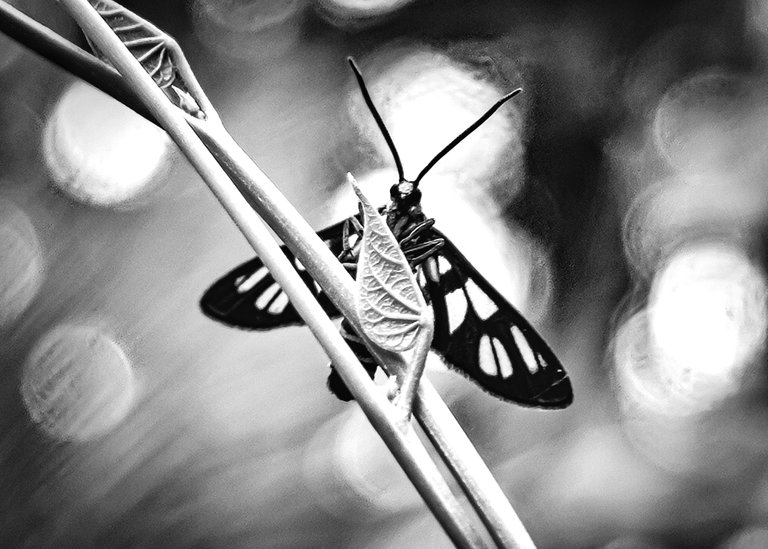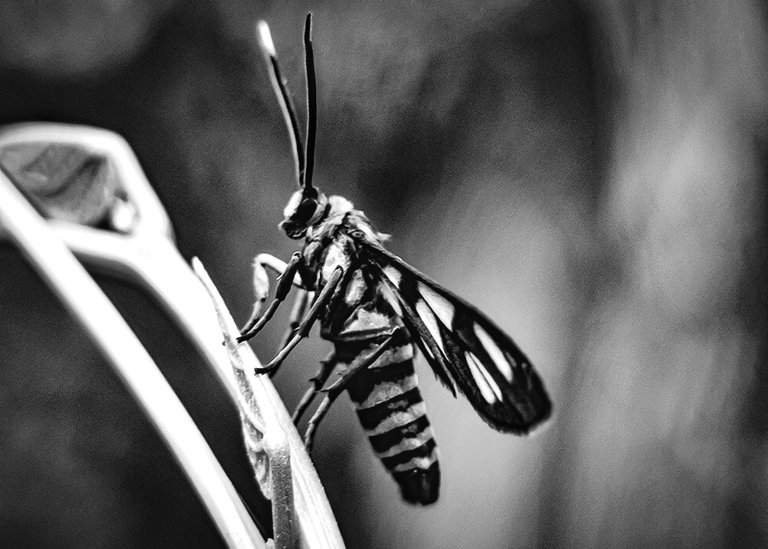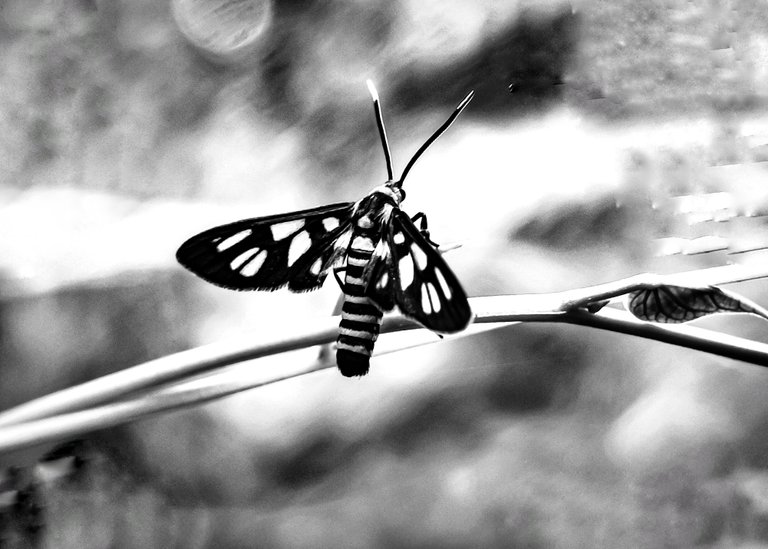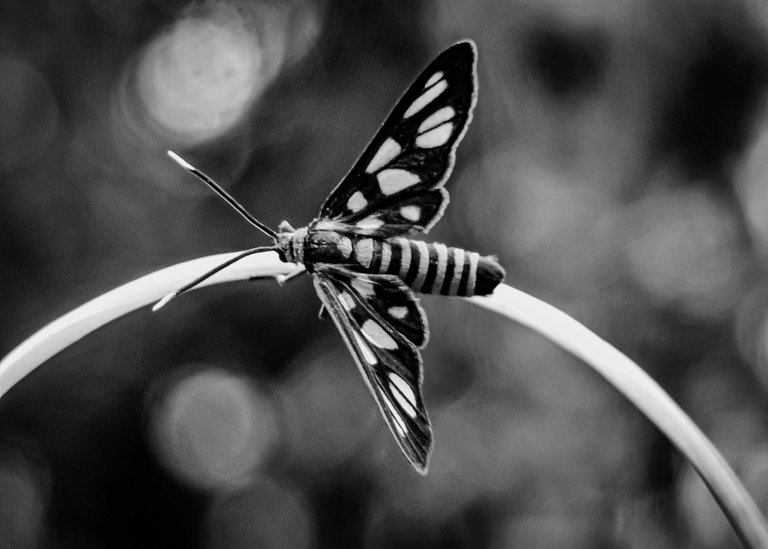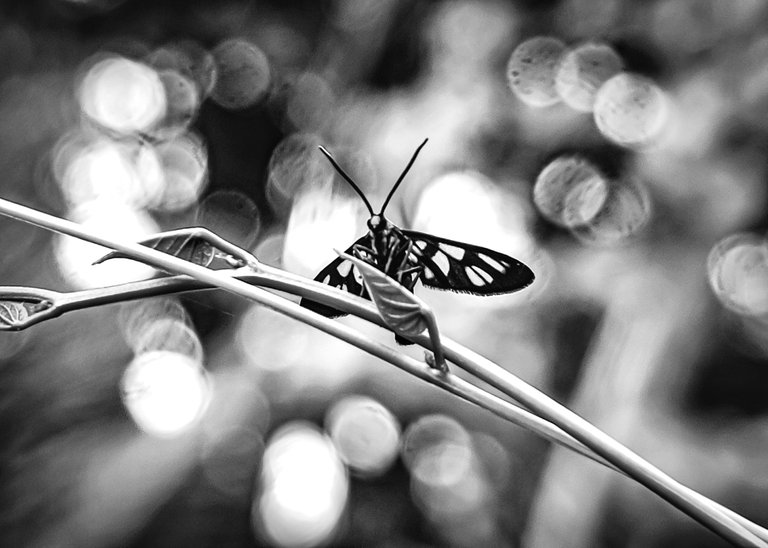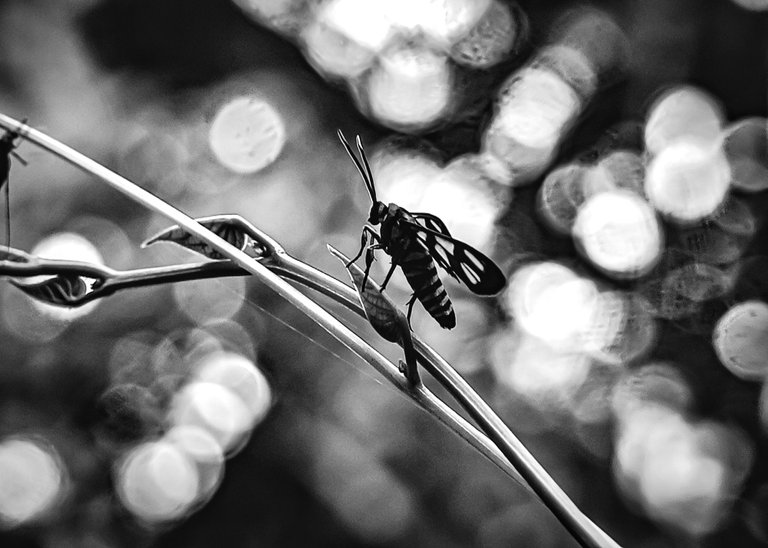 Beauty is dangerous :), but beauty is always a concern that never fades, an appearance that always prioritizes its beauty as well as something that attracts attention, I believe it's something interesting that becomes my photography model at the top, and weeds.
The model this time gave me some sweet scenes, not afraid of falling and more expressive, not free flying just standing with the wind blowing calmly, and it gave me a sharp focus on my model. :)

Thank you for walking with me in such a short time!!
---
---