Dim season with bees - Monomad
Focusing on bees in monochromes color photography, I always participate with whatever comes my attention while standing amidst the light green grass. Photography challenge for daily monomad.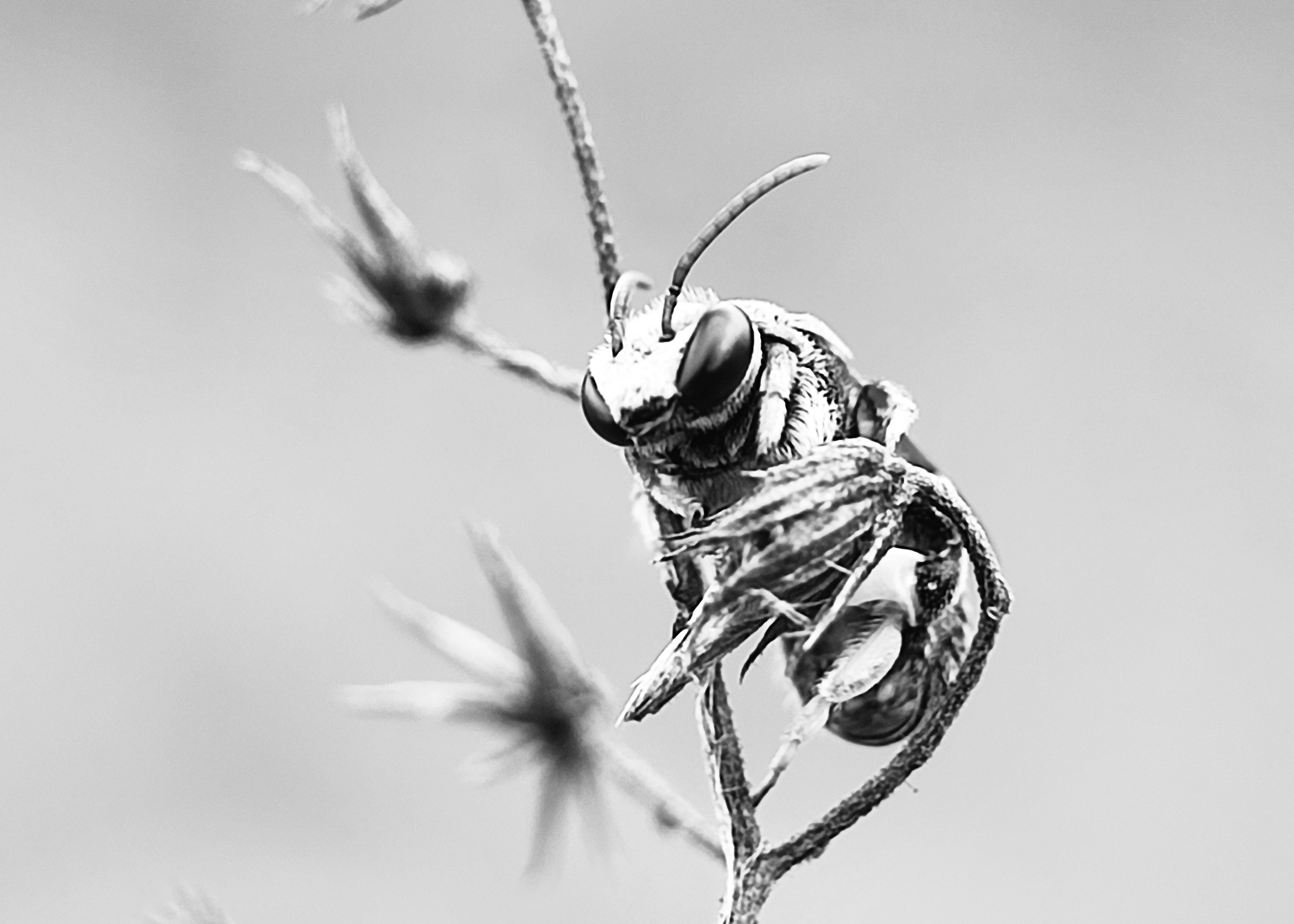 A few days ago I was confused and met a cool bee, at that time I was in confusion and went into a small forest, usually mushrooms are found in the forest body, I accidentally and coincidentally found a small bee.
Silence feels peaceful when walking and standing alone, cute little bees are always sweet and harmless animals, I can find interesting sides when they give me a chance to approach them, beautiful and special as long as they are still standing and don't go far from my sight for the next hour.
Photos focused on bees become a desire that really satisfies me, they are very kind and funny and impressive masks, actually nothing can be conquered they are the most docile animals of their kind, green grass and leaves falling there were many bushes and small grass, there they stopped and were alone.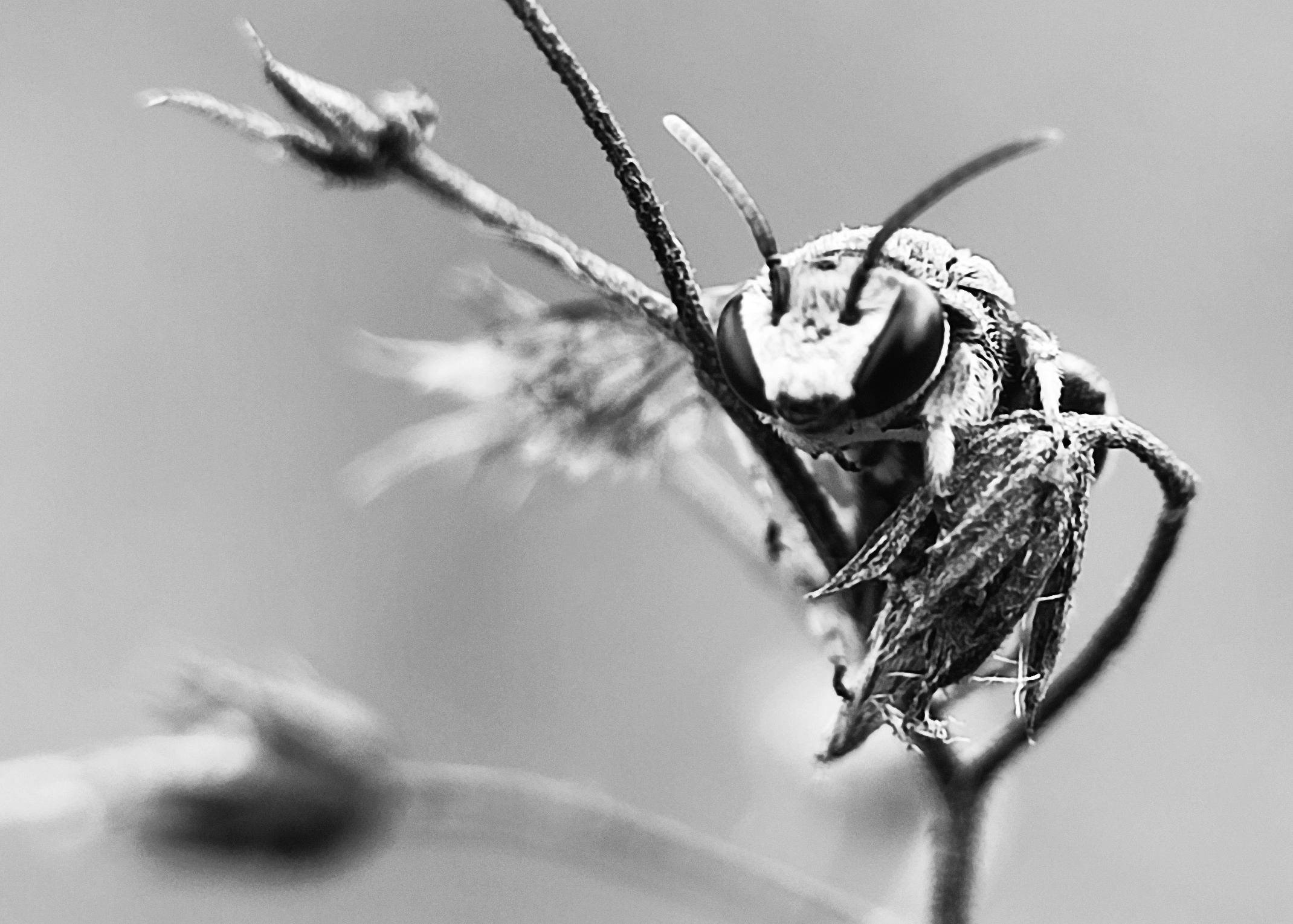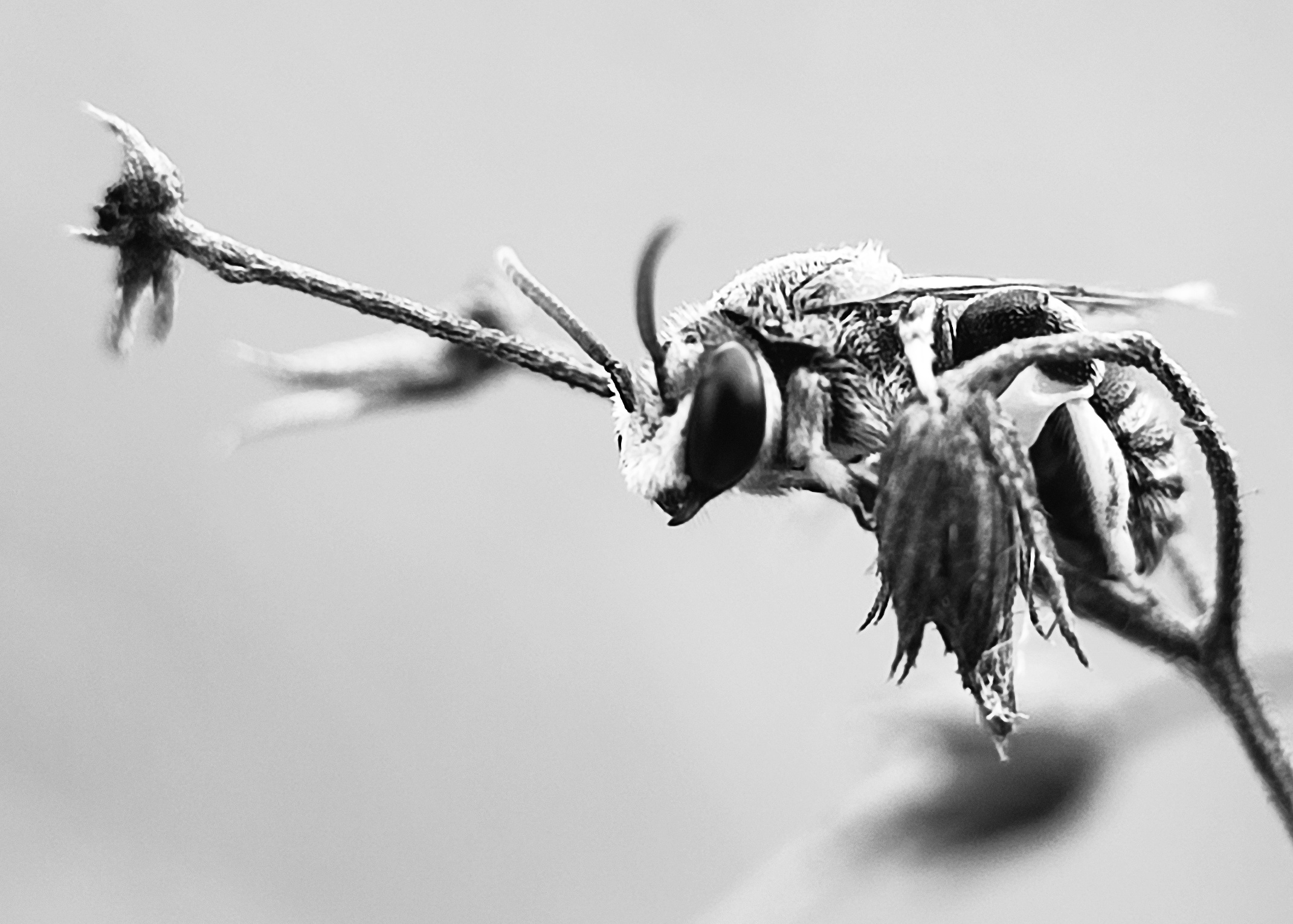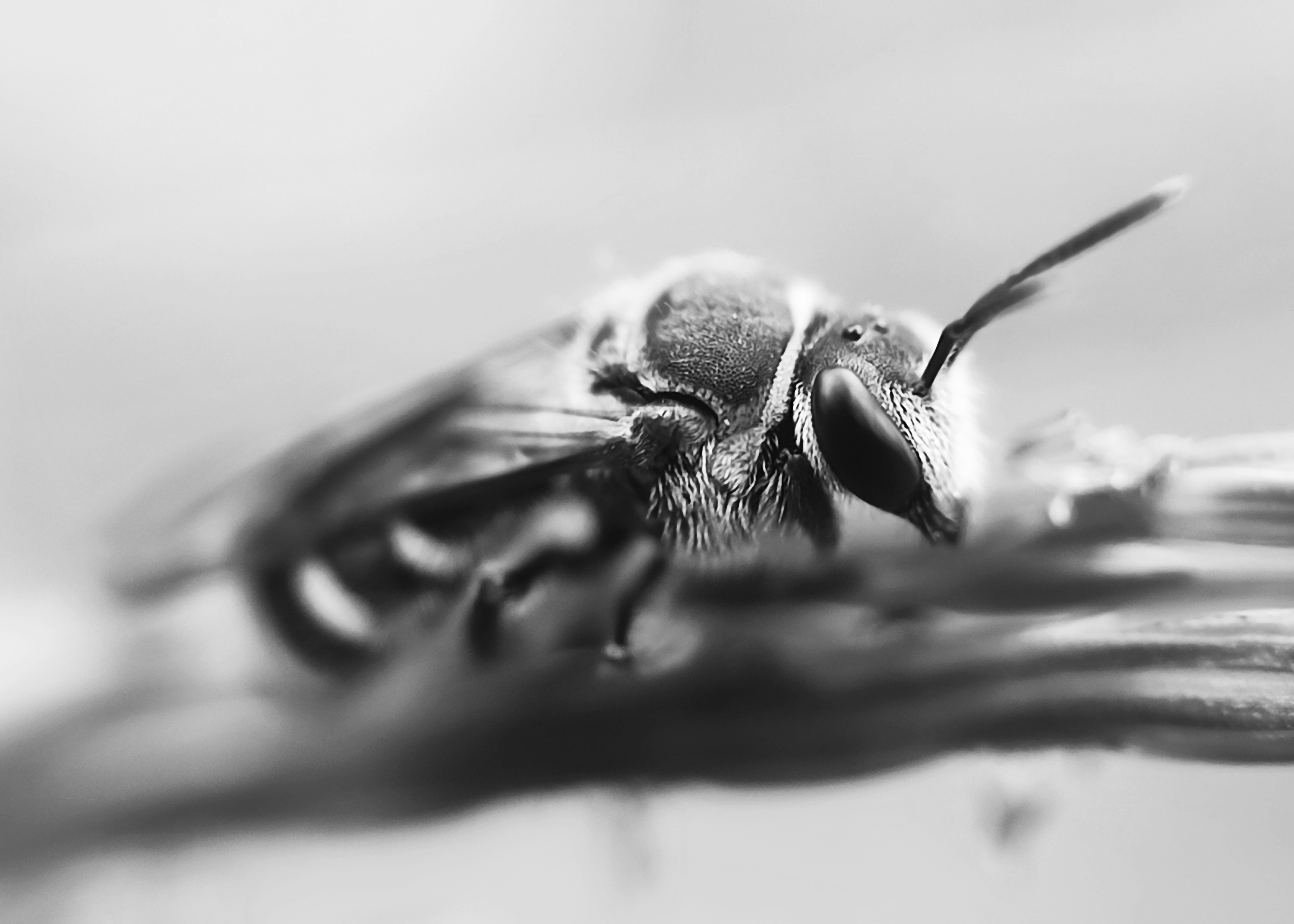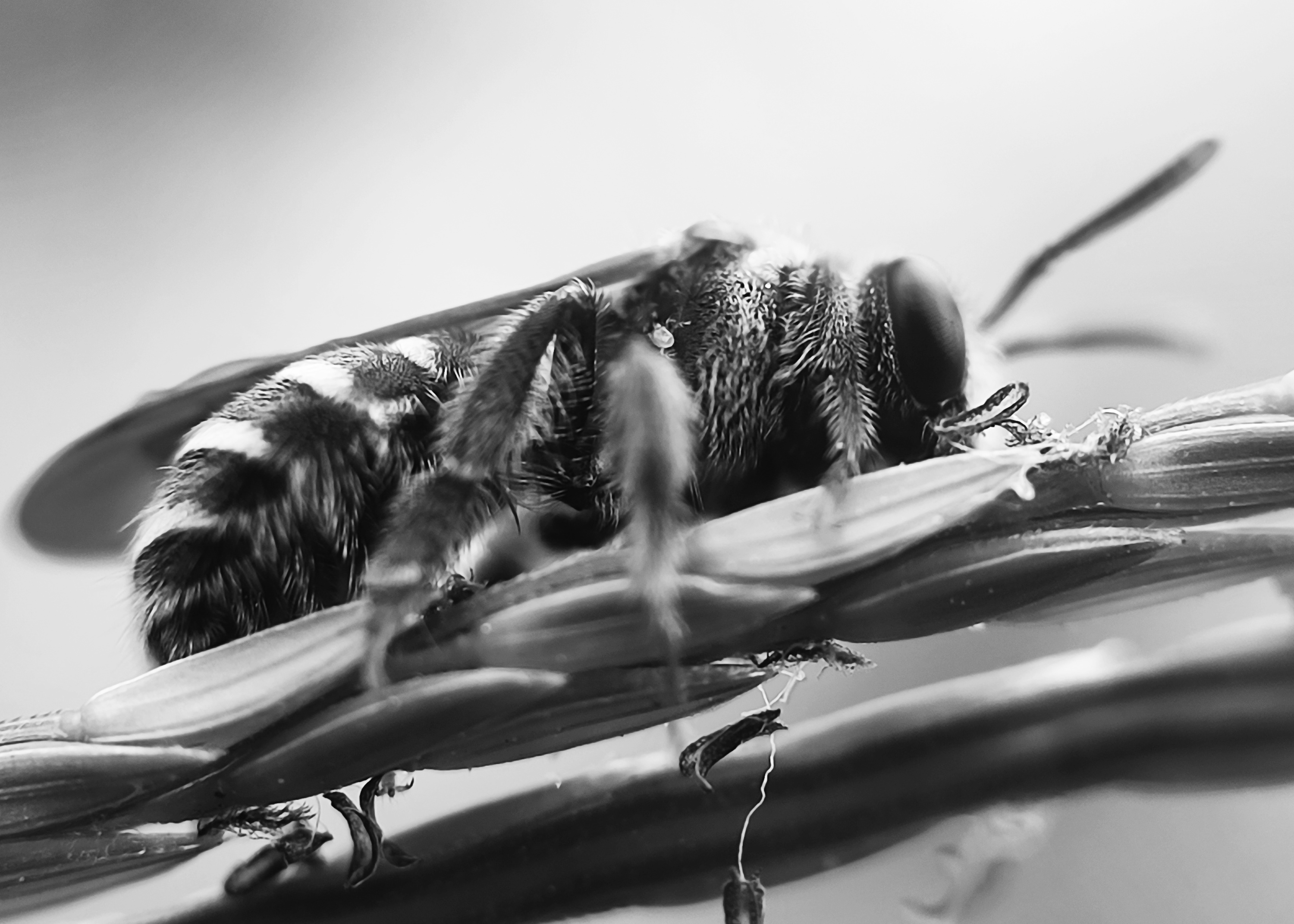 Thank you for walking with me in such a short time!!
---
---