Short vacation for a week
Hello sweet people, we have just had a great time, facing the weekend which falls on eid al-adha, it was a pleasure to share with you our little holiday opportunity.
I am very proud to publish my weekend trip to you in hive, recently I spent a short vacation with friends, it has been a long time I did not spend this opportunity, I think it is good if I have fun with my beloved friends and family. I just missed the opportunity to spend time with family and friends on the beach, the perfect time to face the weekend during Eid al-Adha this week, after visiting my brother's house, my family and I took advantage of our afternoon for a moment with family and children .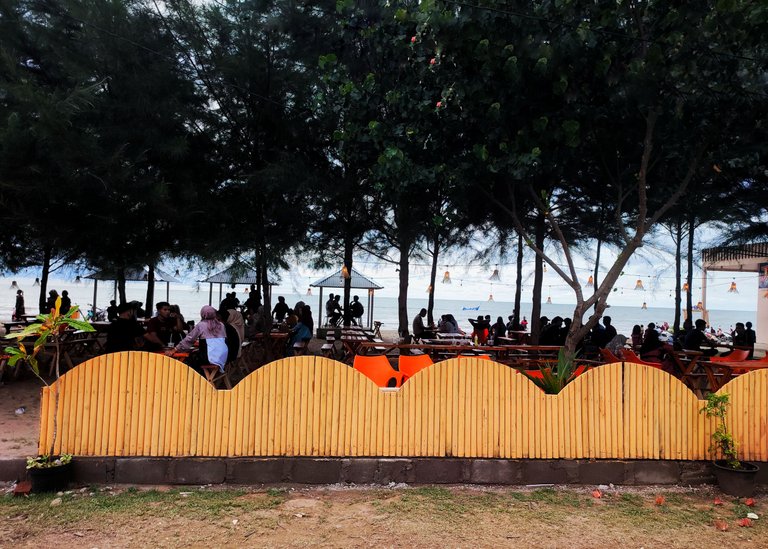 I have to start talking with all of you here at hive, this week is Eid al-Adha which has been going on for a few days which is a day of forgiveness with relatives and friends, visiting relatives and friends and also visiting your hometown, maybe on the day of Your Honor, it is a benefit to visit, on the sidelines of time, my family and I stop at a beach where many people spend their time with their families for hours.
Beautiful beaches are always a common concern for those who spend their vacation time all the time, I choose a beach vacation for a while with my family, having fun is probably everyone's priority, I previously rarely vacationed and had the opportunity to spend time with family.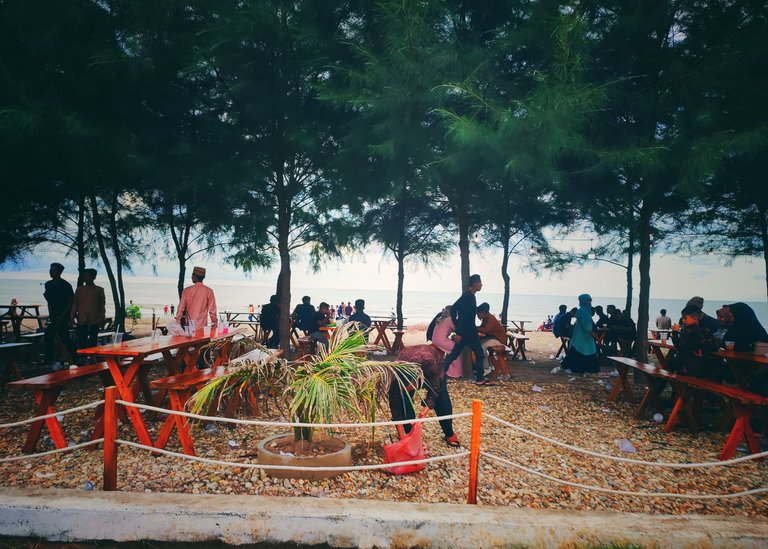 The most fun place with family, eating and chatting in cool places, with loved ones there is a hidden fun that we always plan sometimes there are some things that cancel the planning, I deliberately invite the children and family to play on the beach , eat and drink, sit and wander along the waterfront.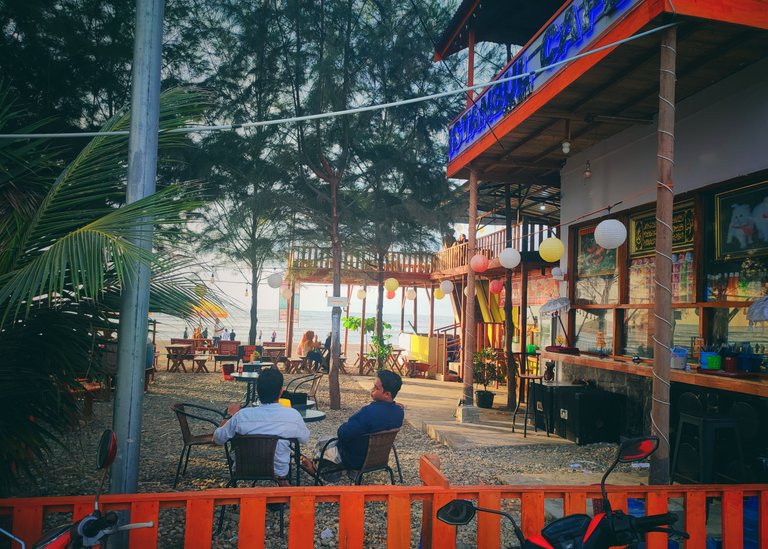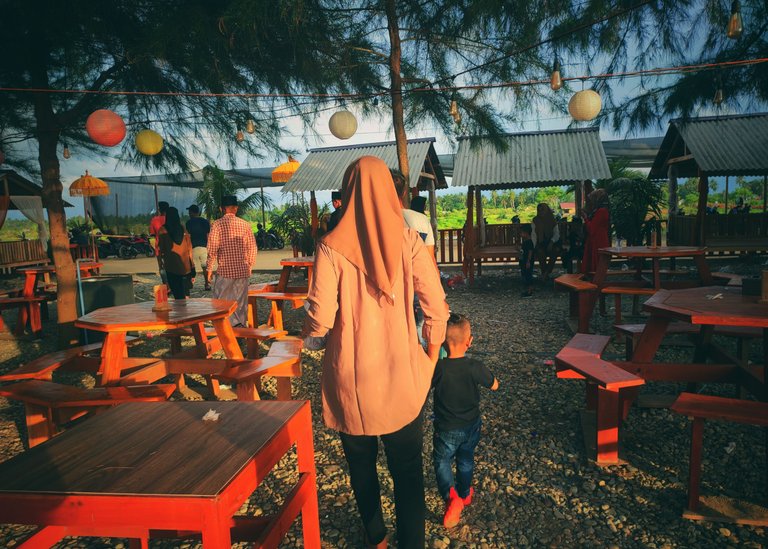 We usually just spend our week at shopping places and moles as well as zoos, I think it's good to change our traveling situation, sometimes it's boring to visit the same place, the beach is a pretty place if these kids are playing in the water the sea, I think it's true if one of our family takes a vacation to the beach once in a while, this beach is very romantic, the atmosphere is quite pleasant.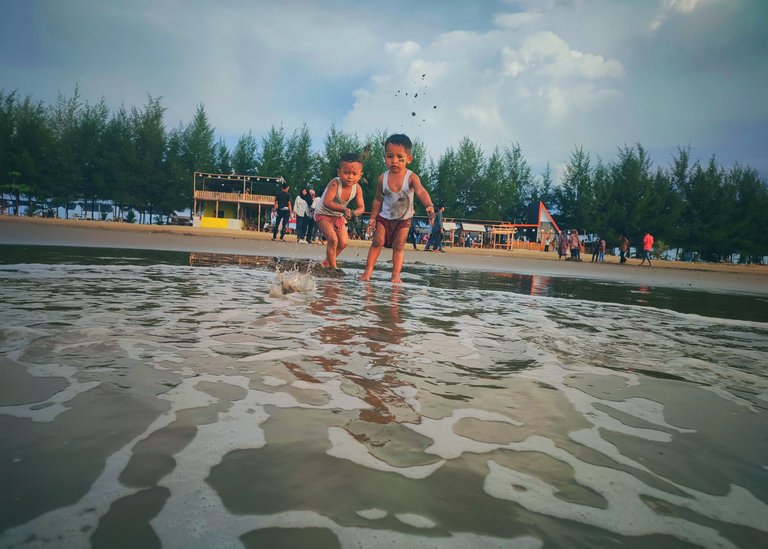 Giving freedom to our children, they look quite happy playing in the sea water, I watch them and don't let them play with their sister, the day before night may be almost dark but they are still enthusiastic about playing in the water, I like to feel happiness even for a moment, I'm not People who have intentions are naive if they don't give happiness to both of them.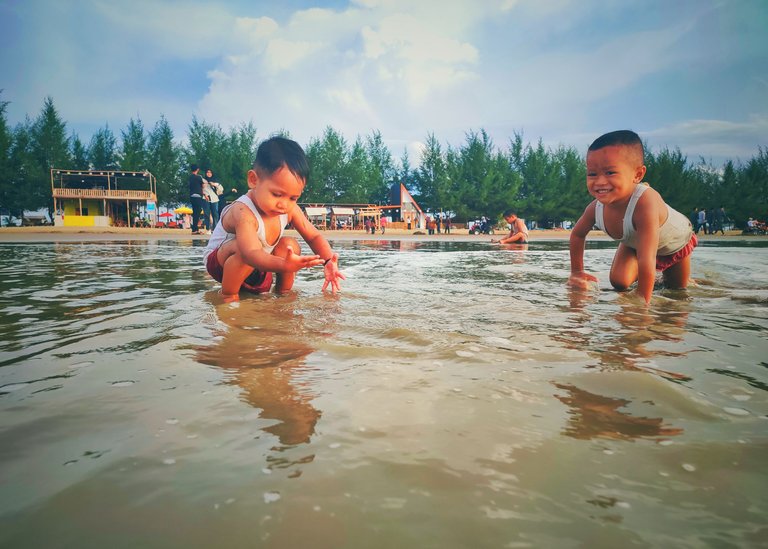 The sea water looks cloudy and light brown, it looks like the sea water is not good because the weather was heavy rains a few days ago but with this situation it didn't make our children disappointed with this situation, I saw that they were very happy with the choices given by people -people who love him, the last smile that makes it easy for a vacation this week.
The beach which is located on the outskirts of the city becomes a common sight to be visited by many people when the weekend arrives, during the week all day it is visited by many people from outside the city even from local people, this beach is very beautiful and becomes the most attractive place for a day's vacation.

Thank you for walking with me in such a short time!!
---
---