[Splinterlands] Share your Battle Weekly Challenge: FLYING SQUID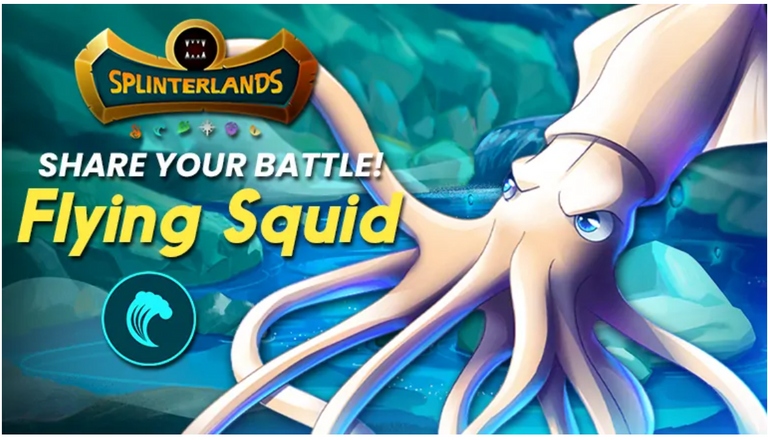 First post about this week's Splinterlands Battle Weekly Challenge (FLYING SQUID).
Link to the battle: https://splinterlands.com?p=battle&id=sl_b937f80927accb64ddd0ed67cea6d108&ref=orenj1
---
Background

| Symbol | Effect |
| --- | --- |
| | No modification to the standard gameplay rules and mechanics |

Total Mana: 21
Usable Elements: All elements

Opponent's past 5 battles: Using Fire deck with Tarsa as summoner and Serpentine Spy, Tenyii Striker as main DPS while mainly using Living Lava as Tank.
As the opponent is using a fire deck, I thought of using a water deck to counter the increased melee damage with increased protection and speed.
---
Lineup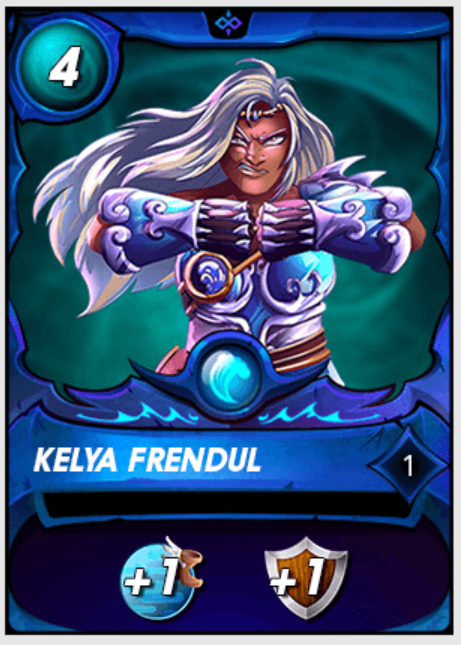 Role: Summoner
A good water-based summoner that adds 1 speed and 1 armor to all allies
---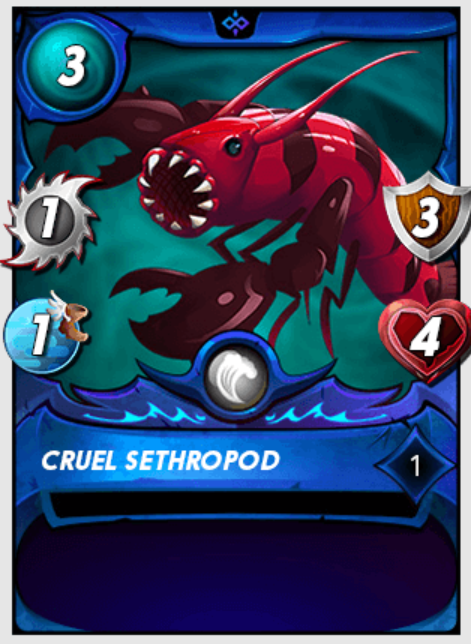 Role: Main Tank
A cheap main tank suitable for low-mana decks with 3 armor and 4 health
---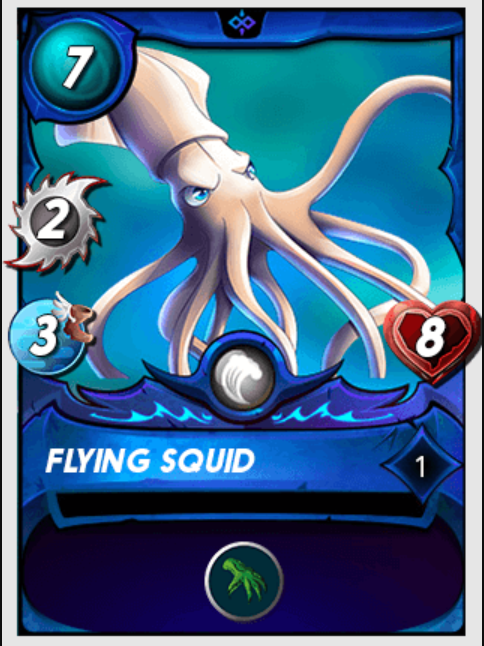 Role: Sub-Tank/Sub-DPS
A decent sub-tank with 8 HP and decent sub-DPS with 2 melee damage
---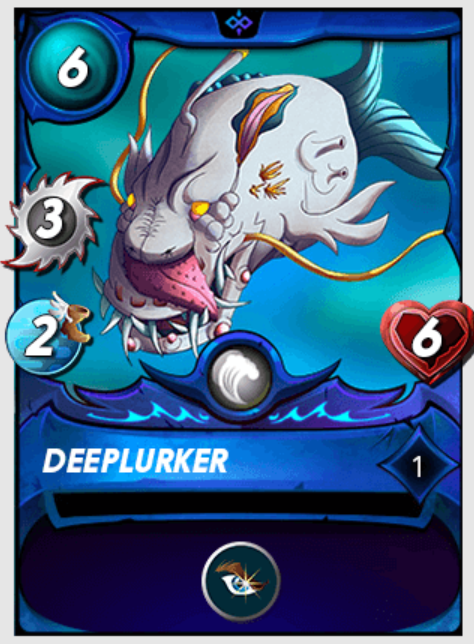 Role: Main DPS
The main DPS with a high melee damage of 3 and opportunity ability to target enemies with the least HP to quickly finish them off, reducing the amount of damage done on the main tank
---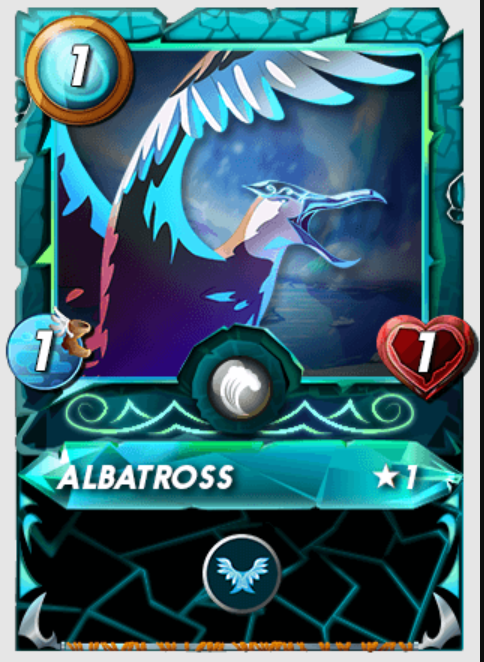 Role: Sneak Shield
A cheap Sneak Shield with the flying ability to help the main DPS block off as many sneak attacks as possible
---
Moving on to the battle

Round 1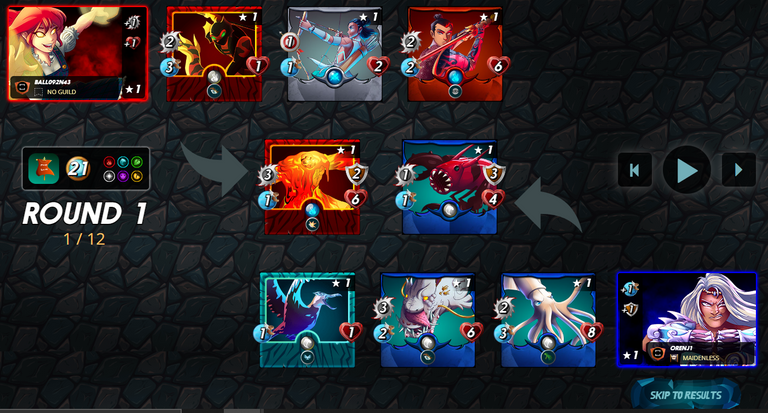 As expected, the opponent went with a Fire-themed deck using Tarsa as summoner with both Spy and Striker as main DPS.
The battle started as a 4V4 with both summoners buffing their respective teams.
Their Spy managed to destroy my Albatross's armor while their Striker missed. My Deeplurker managed to destroy their Spy while Sethropod's armor got destroyed by Living Lava and the round ended as a 4V3.
---
Round 2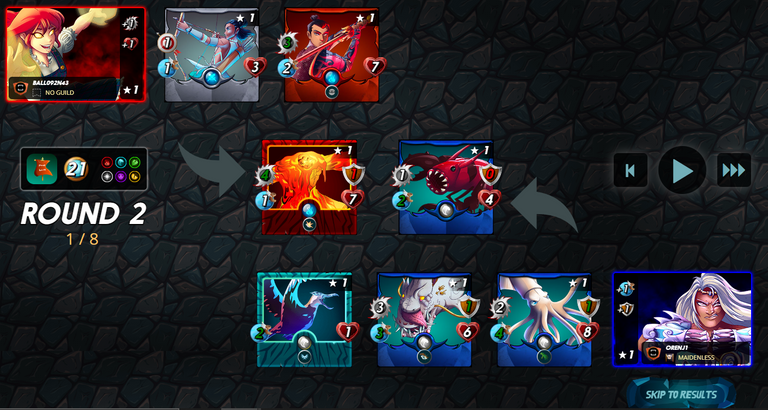 The round began with Flying Squid destroying Living Lava's armor and Deeplurker killing Xenith Archer. My Albatross and Sethropod then got killed by their Striker and Living Lava respectively, ending the round as a 2V2.
---
Round 3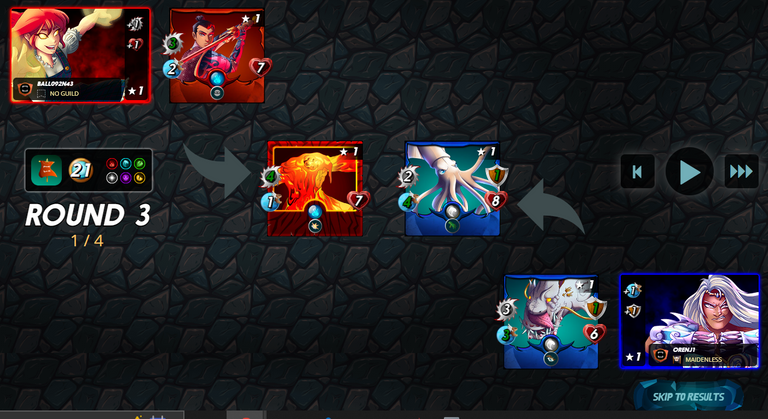 The round began with both Squid and Deeplurker chipping off their Living Lava's HP while their Living Lava missed the attack on my Squid and Striker managed to destroy my Deeplurker's armor.
---
Round 4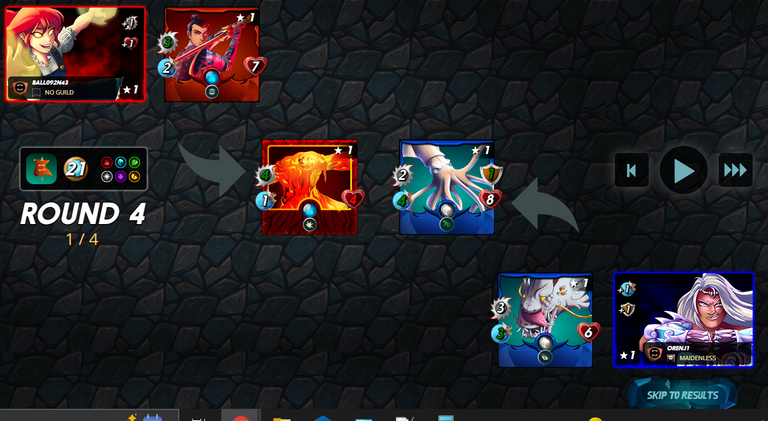 My Squid and Deeplurker continue chipping off their Living Lava's HP while my Squid's armor got destroyed this round by their Living Lava.
---
Round 5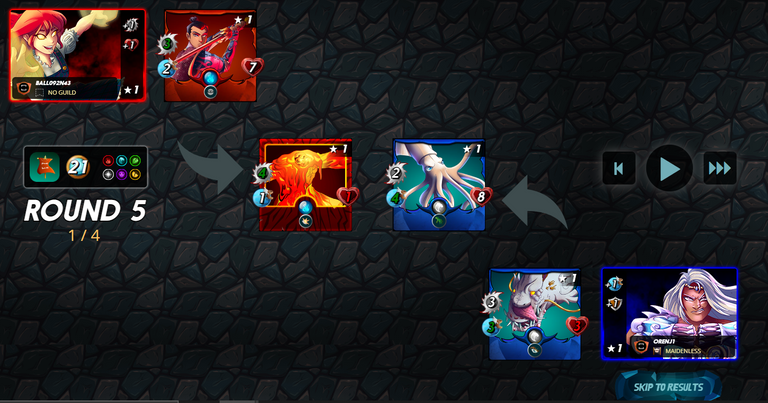 This round began with Squid finishing off their Living Lava, which moved their Striker to the front, while their Striker missed the attack on my Squid ending off as a 2V1.
---
Round 6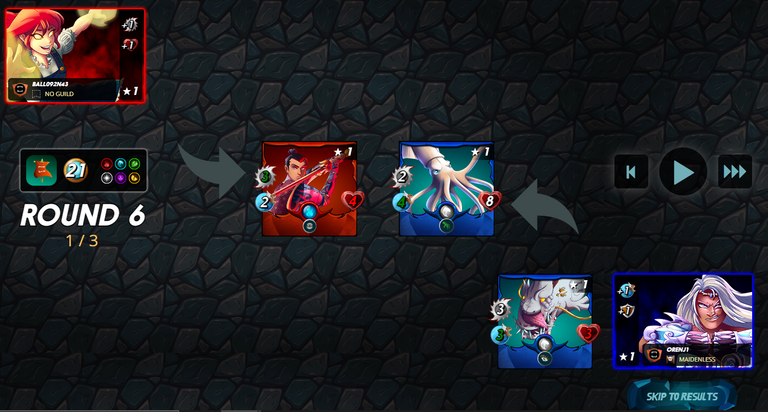 My Squid and Deeplurker then proceeded to finish off their Striker, ending this battle!
---
Results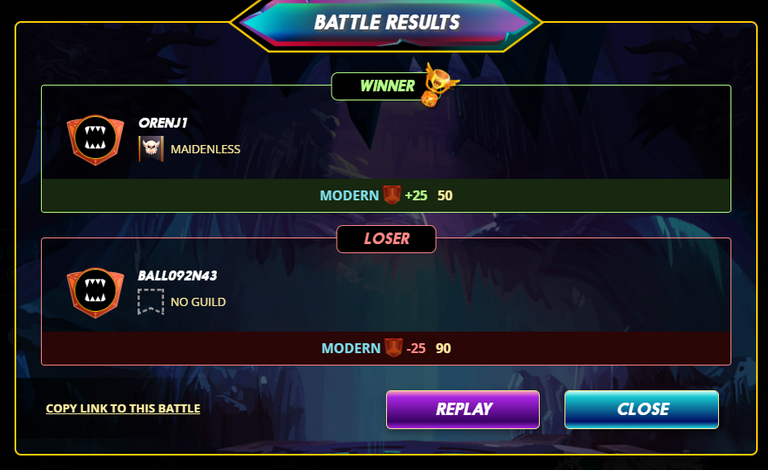 ---
Reflection
The Flying Squid is a decent card with a high HP of 8 and melee damage of 2. The high speed, boosted by Frendul, also helps it avoid many attacks this round, enabling it to last to the last round.
---
Thanks for the challenge Splinterlands team! Looking forward to the next one!
---
---