OPG Wheel of Luck Round 1 results & Round 2 is open - Splinterlands Giveaway #17 winners + Splinterlands giveaway for OPG holders #18 + Top 10 rewards week 28

OPG Wheel of Luck Round 1 Result
---
Due to being super busy and it finally calming down I can get out the weekly post late, just adding it to the OPG Wheel of Luck round 2 post.
So I am going to increase the amounts of some prizes due to only having the 1 person interested for the 1st round. This means with more leftover, I am able to use that to increase the prizes extra AND keep it as 3 OPG for this round again. I want to see more people adding to the amount I can burn so start giving out more prizes!

Prize won for the wheel
No time for a video and there is only @failingforward, the legend who took part. But after shuffling 3 times as requested and seeing the result.. well I couldn't just have that prize sent out and due to being the only person, I decided to give a second spin for free and see what prize comes, any will be better than the first haha!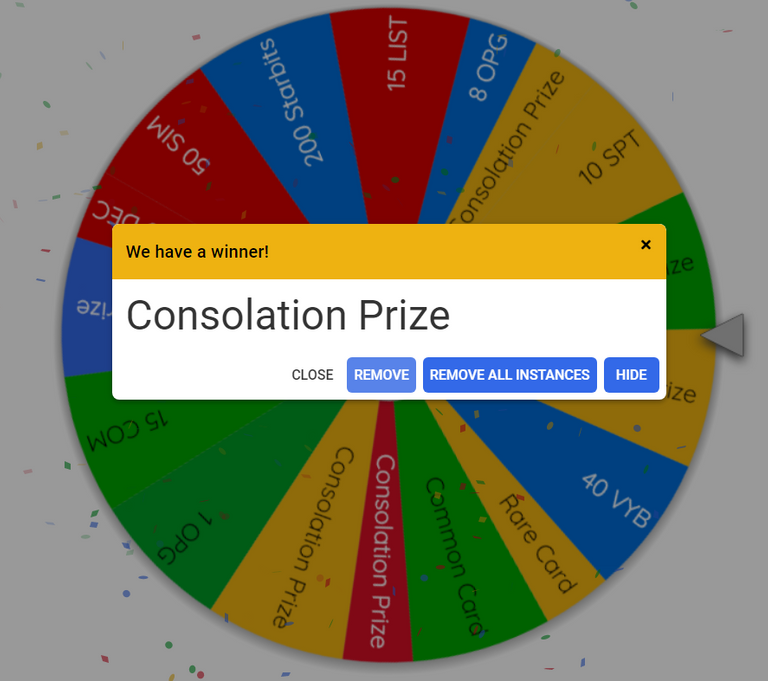 Uhhhh mate, @failingforward you broke my wheel! 😂😂
You got the exact same thing and the next spins were starting to give different prizes so instead of the 10 VYB for both spins, I will send 12. It's the lowest prize but at least you can enjoy over double.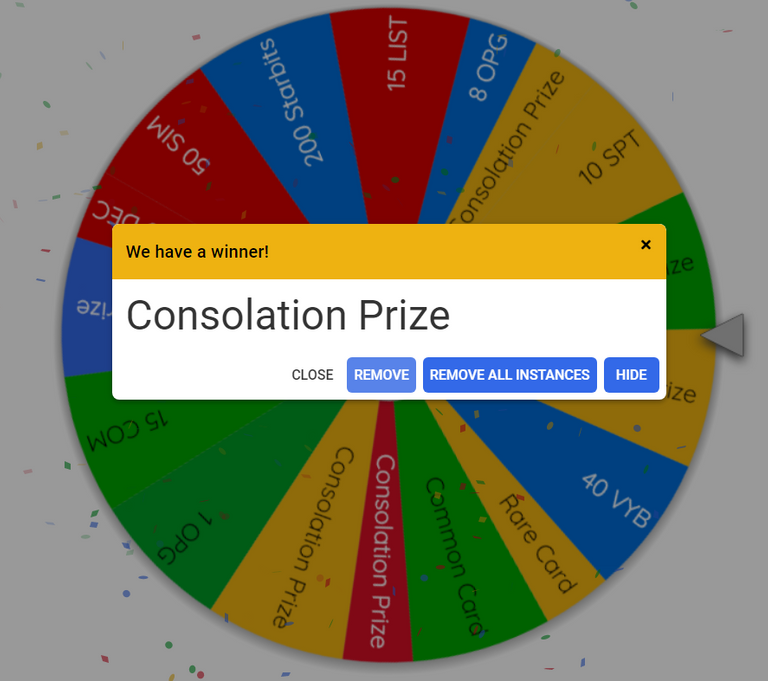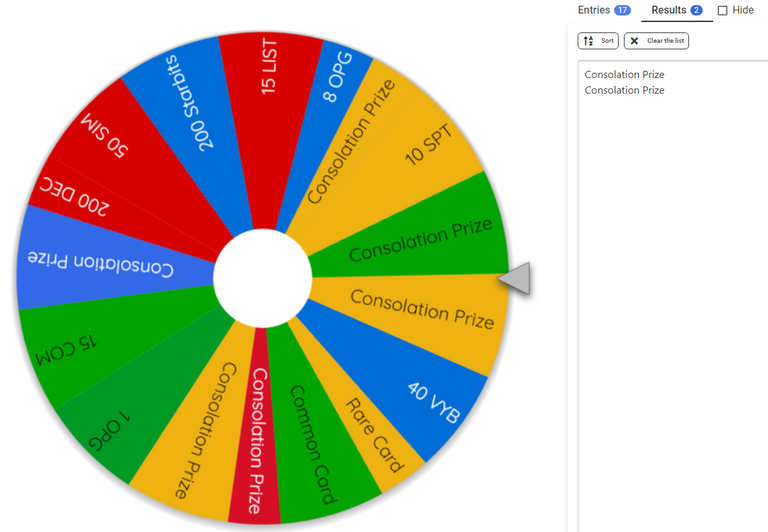 OPG Wheel of Luck Round 2
Here it is the second round of the OPG Wheel of Luck which will give you another use case for the OPG token and a fun one where the OPG you earned from blogging and using the #opg or got another way, will be burned.
~ Take a spin and get rewarded for a way to get a variety of different prizes, which future rounds will be looking to rise up to higher values and more tokens/prizes to add even more goodies and might even allow 2 spins where you can burn even more tokens!
Rules: You will have to do a few things
---
1st is sending the amount of 3 OPG tokens, to @orionspeakgaming with the memo 'OPG Wheel of Luck Round 2' (forgot to change memo from round 1 damn being tired haha) which will get sent to @null to be burned.
2nd is ensuring you have commented your interest in the participation of the wheel, how many times you want it shuffled between 0 and 5 times and add to the comment that you have sent the amount of OPG tokens to spin the wheel.
3rd is to wait until I can do the spins which I will try to do all at once. I will randomise the list of people spinning the wheel, 3 times and go through the list one by one with that persons amount of times to shuffle the wheel, then the next etc.
I will perform the spins before next weeks post when I can and you must get your tokens and interest in by Tuesday morning - lunchtime say 9am - 11am ACST (Australian Central Standard Time) so then I can have a couple of days to get a video completed and upload ready with the post if at least 2 or 3 people are interested.
---
The prizes and a bit about the tokens
---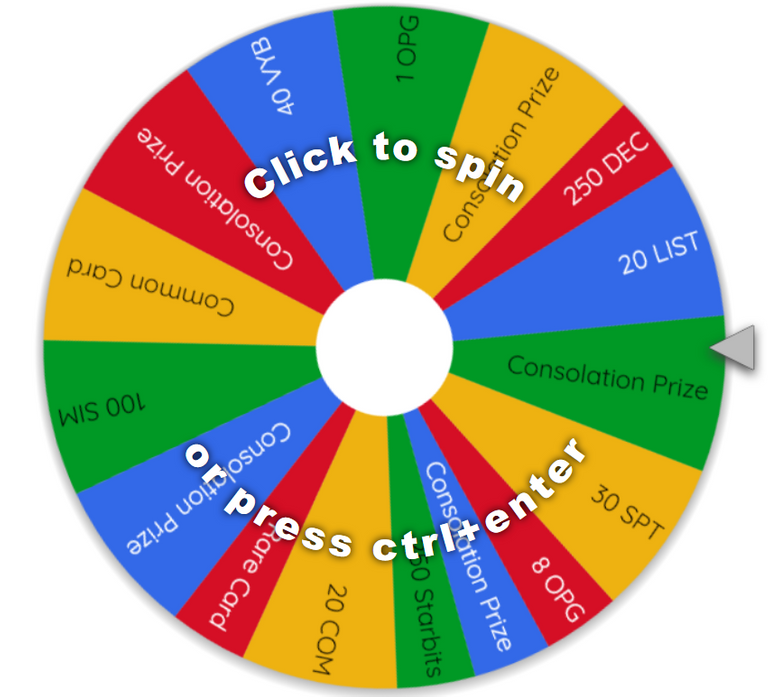 I aim to get some prizes at a range of values include lower, average and higher so it adds some luck to the spins and changes up what and how much can be won. The higher prizes along with a couple of Consolation prize slots have a smaller slice but how many times you shuffle may or may not affect your odds, either way I am keen to see how the spins go! Potentially will be doing a video of the wheel spins for you all to enjoy, depending on time as I have some busy days that won't end until mid next week!
Currently I am having to supply everything through my personal earnings, which I eventually hope will be coming more and more from earnings through this account, so I am hoping to keep growing the bags for each prize over time and also look at getting into some passive income options that can help that out.
For this round the wheel will have these prizes:
8 OPG, 1 OPG, 20 LIST (increased from 15 LIST), 100 SIM (increased from 50 SIM, 20 COM (increased from 15 COM), 30 SPT (increased from 10 SPT), 40 VYB, 250 Starbits (increased from 200 Starbits), 250 DEC (increased from 200 DEC, Splinterlands Common Card, Splinterlands Rare card, Consolation Prize of 10 VYB (increased from 5 VYB).
VYB - Verify Your Brain token is one aimed at stopping downvotes or self-votes abuse, but bringing tribe-wide muting instead and the token rewards for constantly self-voting or plragiarising etc can stop you getting VYB rewards. They want people to be HODL'ing the VYB tokens by making rewards be staked and you can temporarily stop getting rewarded should you try selling your token. Find out more about VYB here which has a lot on what it is aiming for and the differences between VYB and POB which is the token it wants to complement and is a sort of parallel to it. There is so much to read up on, but I was in with POB for a while at the start and both seem like good tokens for me anyway.
SIM - Most people will know/know about this token and it's use. You can use it for the game dCity which has a variety of different strategies that can be used, with governance taxes affecting things like war and SIM gained during it, earnings daily and much more and has always been a solid game for a long time now.
LIST - The LIST token is linked to Hivelist which talks about the variety of ways you can earn it, including using it as a store currency for items you are selling on the store, or in the classifieds which includes selling or services offered, contests and more.
COM - A dividend token which can earn a small amount of different tokens every day and linked to Hustler and LIST tokens and can also be mined by staking Hustler and the LIST tokens.
DEC - Needs no introduction as pretty much anyone would know it is linked to Splinterlands and very common, always a great prize opportunity for people to win!
SPT - The Splintertalk token is another popular tribe sort of token and is great for those to curate or post about Splinterlands related topics, to earn more and use or sell it as they see fit.
Starbits - Part of Rising Star Game which is purely free to play, easily able to grow quicker with a small amount of hive invested, well worth playing with work constantly being carried out and events to change things up. A lot there so definitely check it out!
OPG - Last but not least is a chance at either getting back a bigger amount or a small amount of OPG tokens to use for the future wheel spins or just to hold in general.
Consolation Prize - The consolation prize will just be 5 VYB tokens for now, so people at least can win something. Just like how the giveaways I do, always have the consolation prize now.
Winners for giveaway #17
---
Welcome to the end of the 17th giveaway being done for OPG holders for Splinterlands cards. Here are your 2 winners for this week.
Winner #1 for the 2 rares is...

Winner #2 for the 1 rare is...
Congratulations to both of you and enjoy your winnings, it has been sent out!
Consolation prizes have also been sent out to those not winning the main prizes.
Giving away multiple Splinterlands cards for OPG holders!
---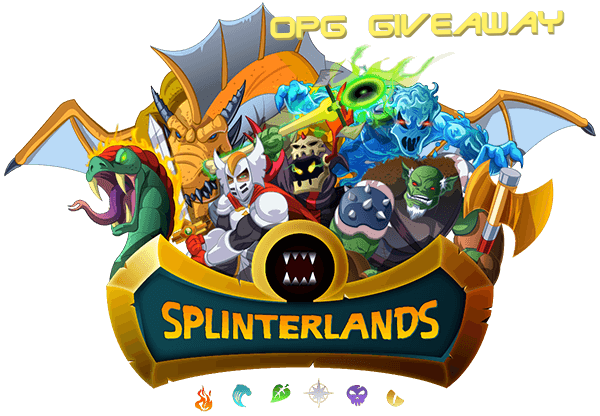 Welcome to the Splinterlands giveaway for the OPG community where I will be giving away a range of Chaos Legion cards which for now will be rares and common and at times an epic but to enter, you need to be holding OPG tokens and then registering your interest on this post with a comment and so I can mark you down for the random name picker. It is easy enough to be earning through the #opg tag, but a bonus if people buy the token since a small part can be used to boost/do more giveaways and I want to be rewarding community members, for their effort in holding OPG.
Any support anyone offers be it upvotes, card donations for a giveaway or even delegations/tokens etc is not necessary but definitely helps out with the giveaways. These are always fun and it is great to see people enjoying their small wins and growing their collections!
So what are the prizes?
---
This week will require you to be holding 30 OPG and comment your interest to participate and as for the prizes...
Placing will be as follows and the things you can win are:
1st place will win -
2 rares Regal Peryton & Djinn Apprentice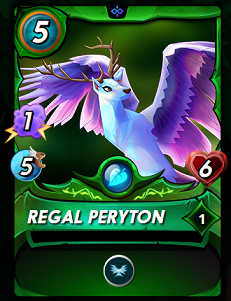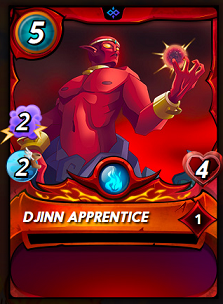 ---
2nd place will win -
1 rare Celestial Harpy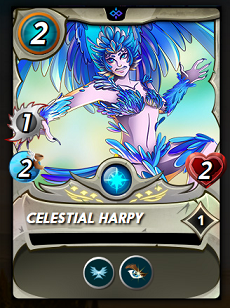 ---
Consolation prize for anyone entering and holding OPG but not winning the 2 main draws:
1 common Gargoya Scrapper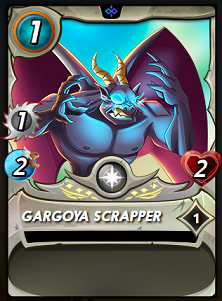 Top 10 rewards
---
Rewards for top 10 and bonus winners will get sent out later or tomorrow. Got to tidy the house up this evening so will ensure they come out to you soon!
---
Bonus draw winners
---
Don't forget you can now join the Orion's Peak Gaming community and start earning the OPG token!
Join the Orion's Peak Gaming community Discord and see how you can join others in earning the OPG token which includes using the tag #opg
Join the Hive Gaming Community to find great gaming content and like-minded gamers at the Hive Gaming Community
Orion's Peak Gaming Community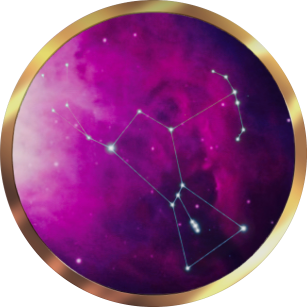 Hive Gaming Community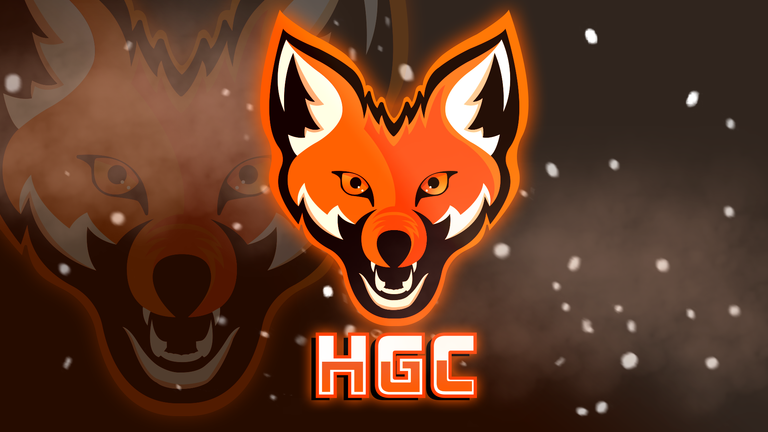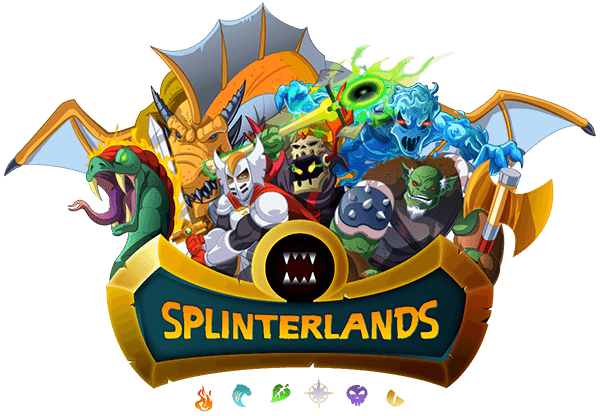 ---
---