My first performance as a solo drummer - Mi primera presentación como baterista solista [ENG-ESP]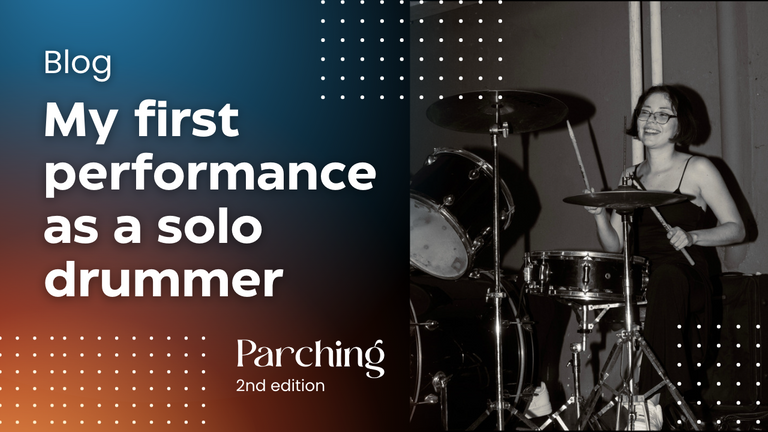 Playing drums is one of my favorite activities, I fell in love with this instrument about 9 years ago and since then I strive to learn and master it day by day. As a drummer, I had never planned to have a solo performance, but one day life gave me the opportunity and I took it.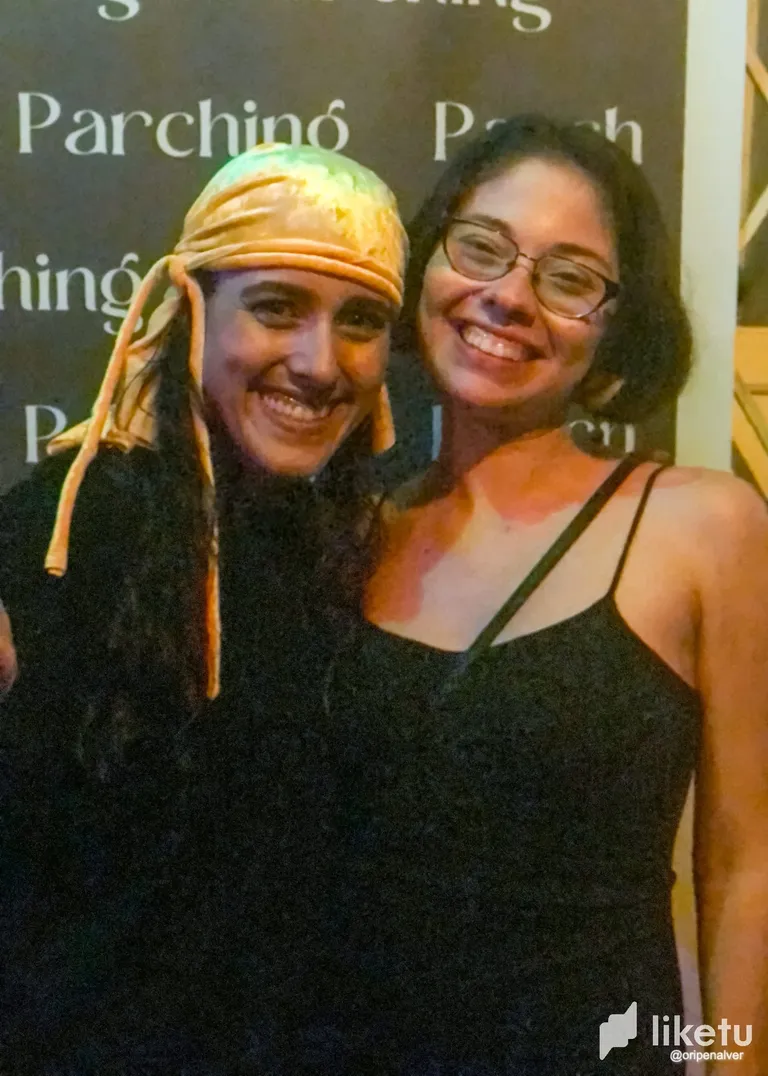 Two years ago I had the pleasure of meeting an incredible dancer named Liz Marrero, with her I did several jobs as a musician accompanist for dance classes, after this experience we kept in touch and a few months later Liz called me to give me the opportunity to perform at Parching, a dance event she produces whose purpose is to recognize the work of movement artists.
The job was to accompany with music the red carpet of the event, for that I was asked to play on top of a playlist making my own arrangements and supports to the songs, this playlist lasted almost two hours since the performance took place during the entrance period of all the guests, something that takes quite a long time.
The playlist was generally hip hop and rap, but it also had trap, electronic, house and a bit of afro. By clicking here you can listen to the playlist.
Tocar batería es una de mis actividades favoritas, me enamoré de este instrumento hace aproximadamente 9 años y desde entonces me esforzado por aprender a dominarlo día a día. Como baterista, nunca había planeado tener una presentación solista, pero un día la vida me dio la oportunidad y la aproveché.

Hace dos años atrás tuve el gusto de conocer a una bailarina increíble llamada Liz Marrero, junto a ella realicé diversos trabajos como músico acompañante para clases de danza, tras esta experiencia mantuvimos el contacto y unos meses mas tarde Liz me llamó para darme la oportunidad de presentarme en Parching, evento de danza que ella produce cuyo fin es reconocer el trabajo de los artistas del movimiento.

El trabajo consistía en acompañar con música la alfombra roja del evento, para eso me pidieron tocar encima de un playlist haciendo mis propios arreglos y apoyos a las canciones, este playlist duraba casi dos horas ya que el performance ocurría durante el periodo de entrada de todos los invitados, algo que toma bastante tiempo.

El playlist en lineas generales era de hip hop y rap, pero también tenía trap, electrónica, house y un poco de afro. Haciendo click aquí pueden escuchar el playlist.
---
The way I approached the playlist was by first studying the rhythmic base and the changes between one track and another, then I added my own lines and fills. As in this case I was given an already established playlist, I didn't have to use pads with loops, it was enough to bring my drums and place the background mix in the sound system.
La manera en la que abordé el playlist fue estudiando primero la base rítmica y los cambios entre un tema y otro, luego pasé a añadirle mis propios apoyos y fills. Como en este caso me dieron un playlist ya establecido, no tuve que usar pads con loops, bastó con llevar mi batería y colocar el mix de fondo en el equipo de sonido.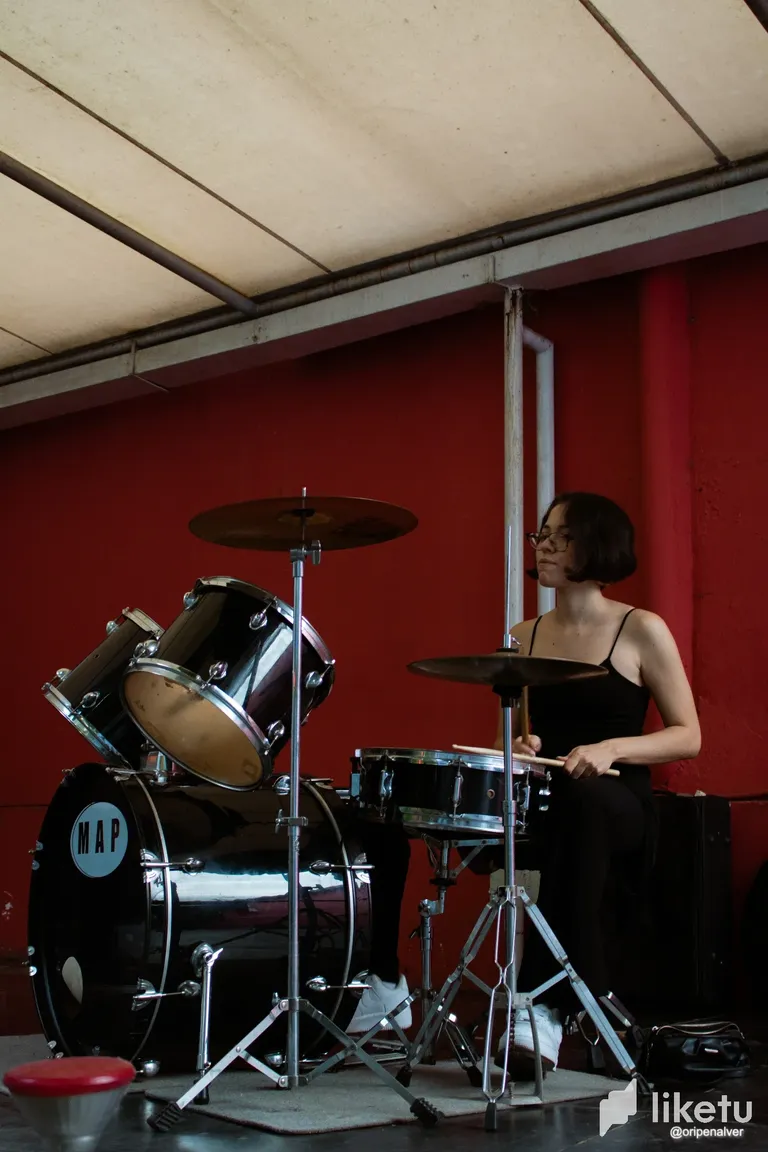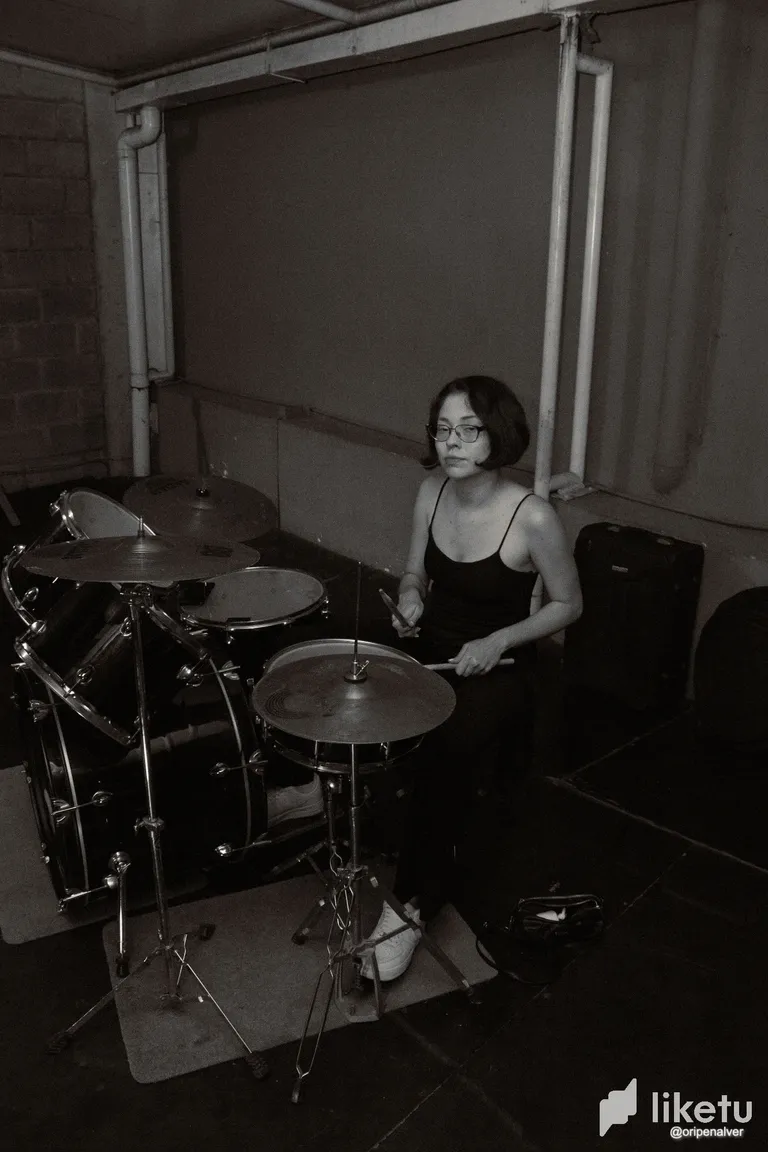 Playing drums - Parching 2nd edition
The live experience was fun, because while I played the drums I could see from the stage how people were entering the place, I saw them walking down the red carpet with colorful and extravagant outfits, and how once they were crowding more and more people, some formed circles and began to dance with incredible steps.
Once the red carpet phase was over and I was free, I picked up my instrument and went to see the show in the theater, there I could see the presentations of approximately 20 dance crews with different dance styles, all super talented and professional. I really enjoyed the performance, and I remember watching the show I thought "it would be great to cover an event like this", and to my surprise, I was able to make this year's video coverage, but that's a story I'll tell you later.
La experiencia en vivo fue divertida, ya que mientras tocaba la batería podía ver desde la tarima como iban entrando las personas al lugar, las veía caminar por la alfombra roja con atuendos coloridos y extravagantes, y como una vez se iban aglomerando mas y mas personas, algunas armaban círculos y empezaban a bailar con pasos increíbles.

Una vez culminada la fase de la alfombra roja ya estaba libre, recogí mi instrumento y pasé a ver la función en el teatro, allí pude observar las presentaciones de aproximadamente 20 crews de danza con diversos estilos de baile, todos súper talentosos y profesionales. Disfruté muchísimo la presentación, y recuerdo que viendo el show pensé "sería genial poder cubrir un evento como este", y para mi sorpresa, logré hacer la cobertura en video de este año, pero esa es una historia que les contaré mas adelante.
---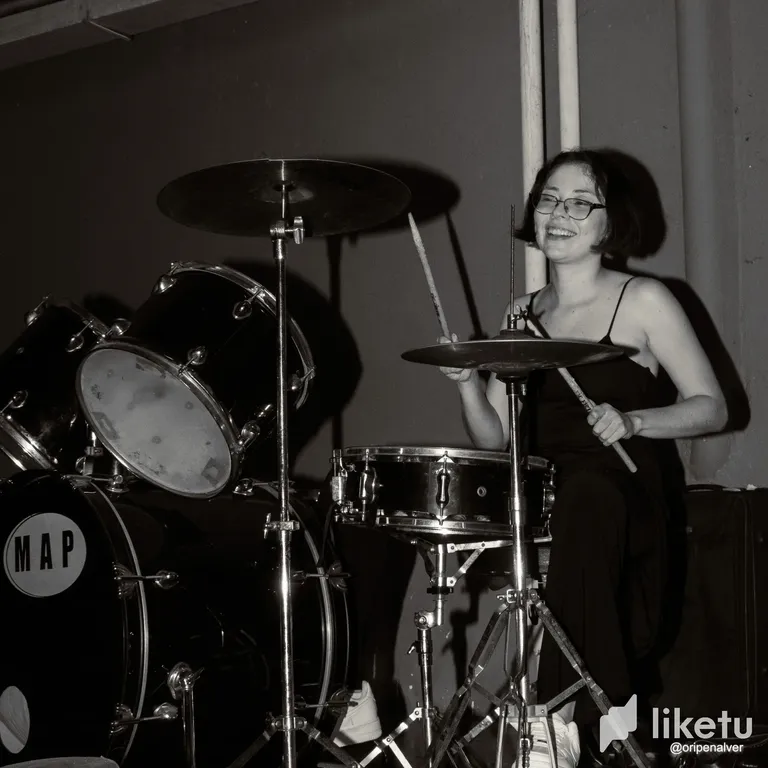 Having the opportunity to perform as a soloist was something unexpected, but it was a challenge that I was delighted to accept. Being part of the second edition of Parching as a guest talent was a pleasure for me, as a drummer it allowed me to get out of my comfort zone and approach my instrument in a new way, thinking myself for the first time as the center of the performance, something I had not done before and I consider that it nurtured me as a musician. Besides this I really enjoyed the event, I found it something unique that also allowed me to meet and connect with super talented people in the world of dance.
Soon I will tell you more about Parching, and I will show you the videos I edited after the coverage of the event, stay tuned and see you in the next one. Happy week!
Tener la oportunidad de presentarme como solista fue algo inesperado, mas fue un reto que me encantó aceptar. Formar parte de la segunda edición de Parching como talento invitado fue un placer para mi, como baterista me permitió salir de mi zona de confort y abordar mi instrumento de una nueva manera, pensándome por primera vez como el centro del performance, algo que no había hecho antes y considero que me nutrió como músico. Ademas de esto disfruté muchísimo el evento, me pareció algo único que además me permitió conocer y conectar con personas super talentosas del mundo de la danza.

Próximamente les contaré mas a fondo sobre Parching, y mostraré los videos que edité luego de la cobertura del evento, estén atentos y nos vemos en una próxima ¡feliz semana!
---
Credits
Photos taken by @amarok.v who sent them to me as a gift.
Thumbnail made in canva pro

---
For the best experience view this post on Liketu
---
---