[ESP-ENG] Cómo mejorar su soldador / How to improve your soldering iron

Saludos, mis queridos amigos de #gemas hoy es un gran día, quiero mostrarles como mejorar un soldador. Cuando adquirimos estos productos a precios bajos generalmente no funcionan al 100% como se espera, esto se debe a que la punta de estos soldadores vienen con una aleación de muy mala calidad y no permite que se caliente como debe ser, por lo que el estaño no se funde bien. Aquí te mostraré una solución muy fácil y que será tan buena como la de primera clase. Acompáñame amigo lector.
Greetings, my dear friends of #gems today is a great day, I want to show you how to improve a soldering iron. When we acquire these products at low prices usually do not work 100% as expected, this is because the tip of these soldering irons come with an alloy of very poor quality and does not allow it to heat as it should be, so the tin does not melt well. Here I will show you a very easy solution and it will be as good as first class. Join me my friend reader.

Tutorial
Lo primero que haremos será desenroscar la punta de nuestro soldador.
The first thing we will do is unscrew the tip of our soldering iron.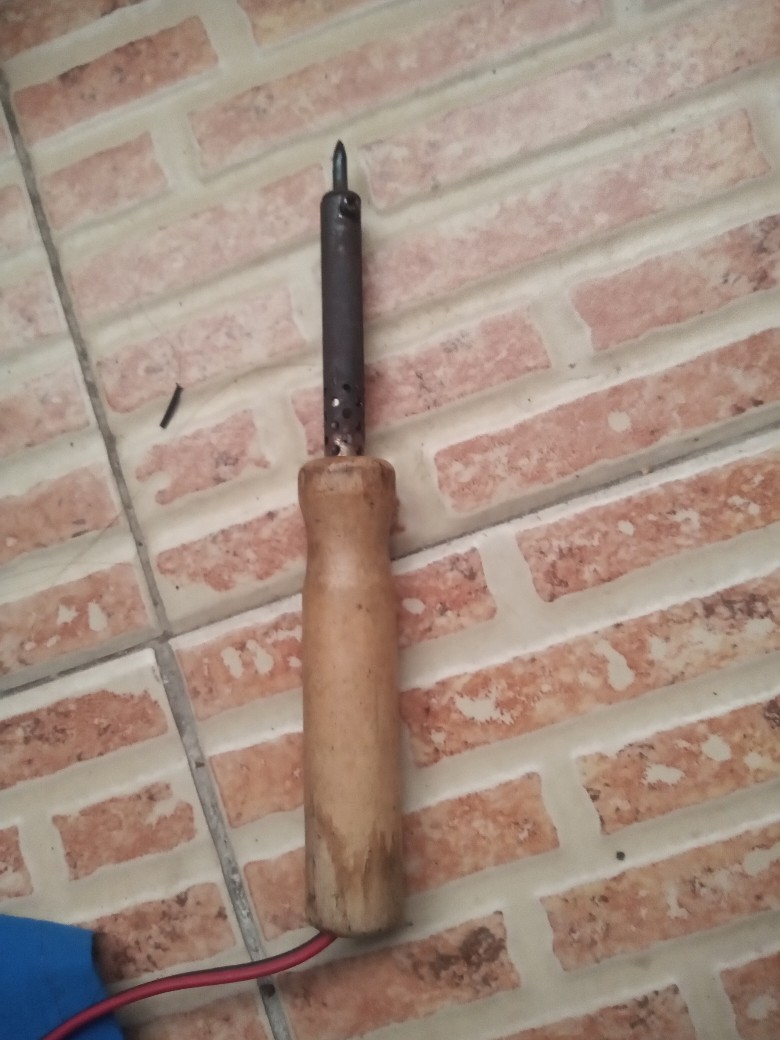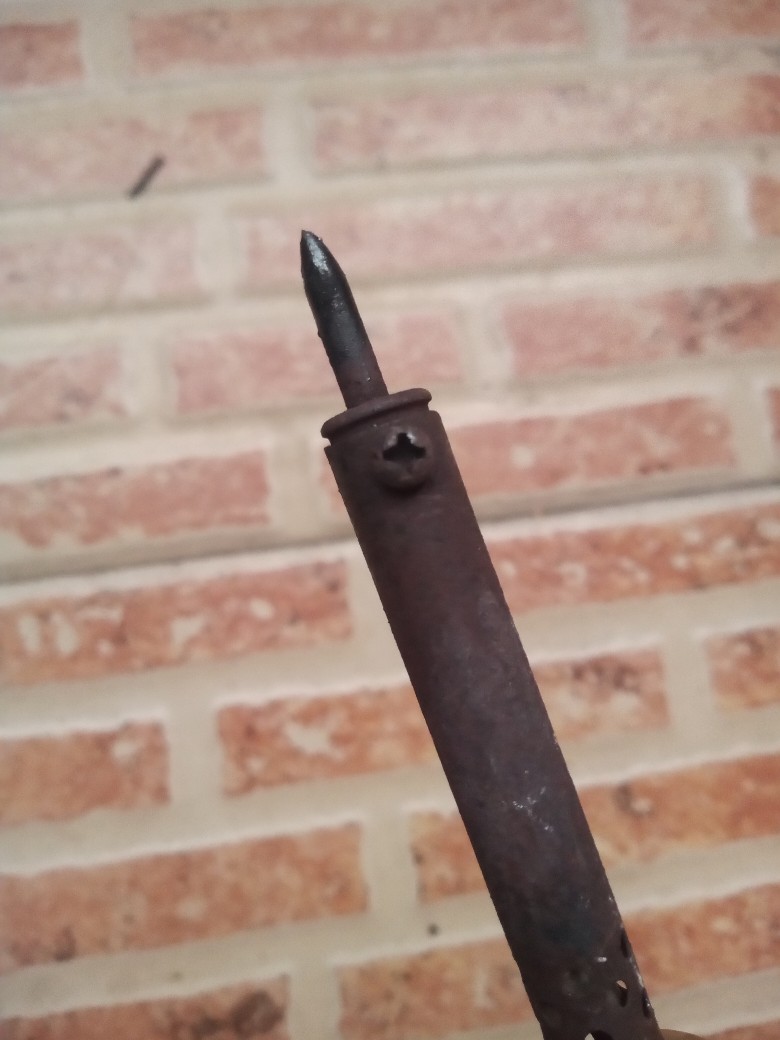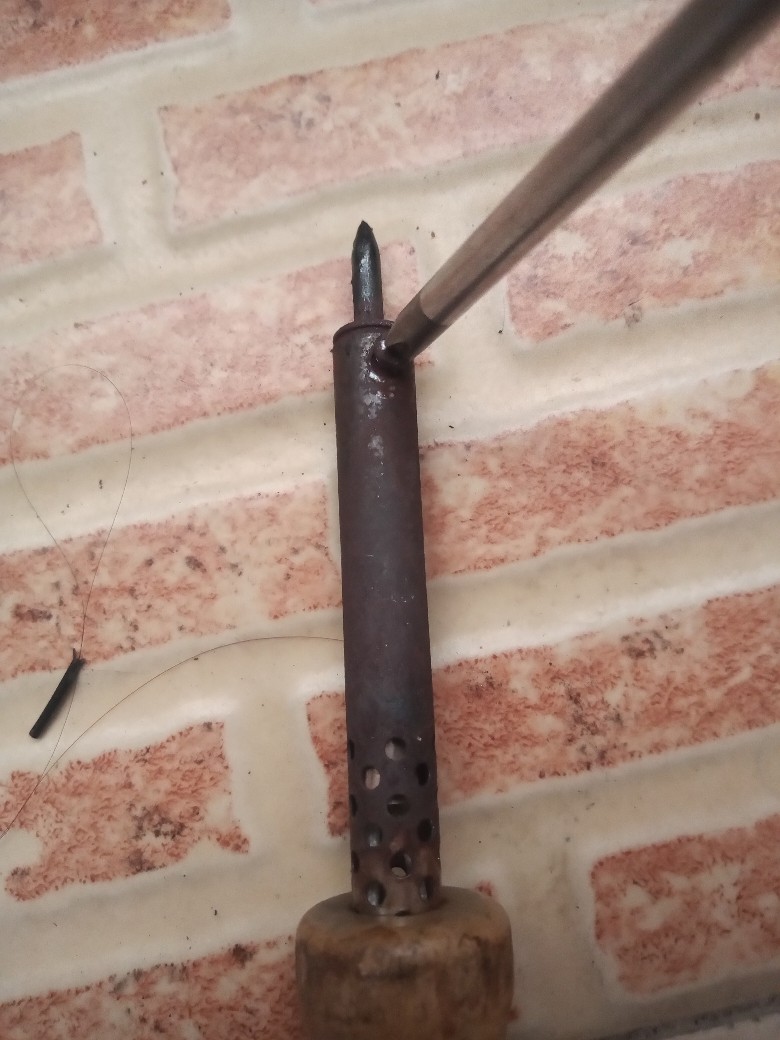 Quitamos el tornillo y luego la punta metálica, estas puntas suelen ser de acero, pero como este soldador es el económico, viene en hierro y no calienta mucho.
We remove the screw and then the metal tip, these tips are usually made of steel, but as this soldering iron is the economic one, it comes in iron and does not heat much.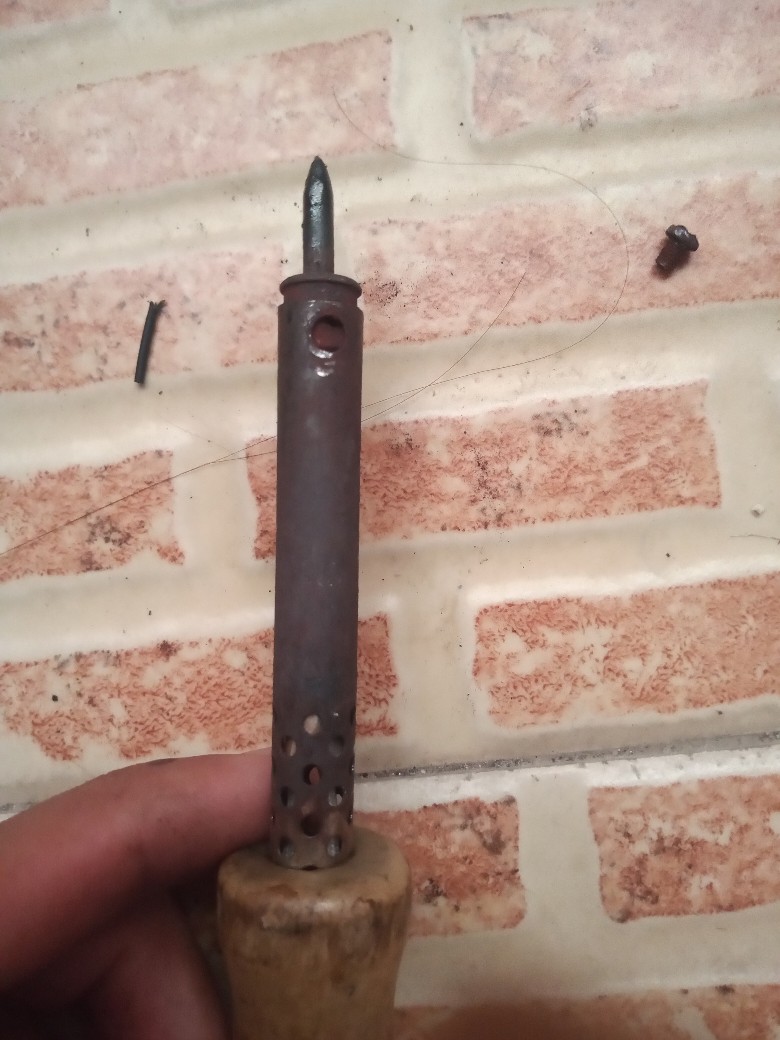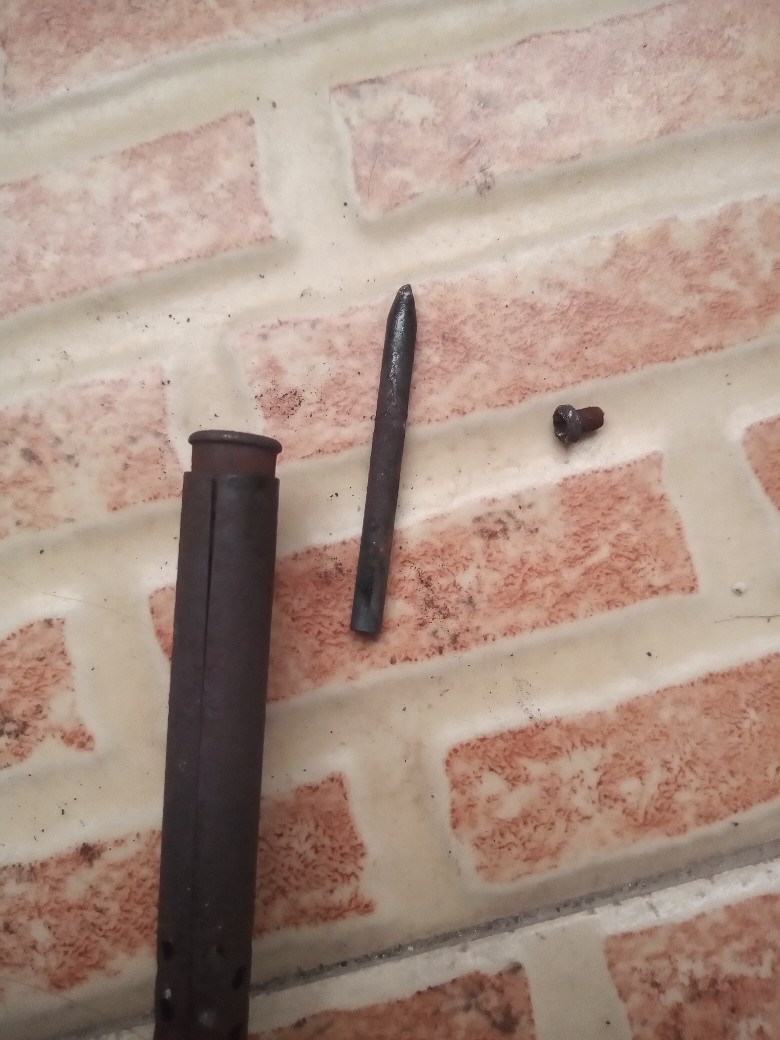 A continuación, cogeré un alambre del número 8 y utilizaré un cúter para eliminar la goma que lo cubre.
I will then take a number 8 wire and use a cutter to remove the rubber covering it.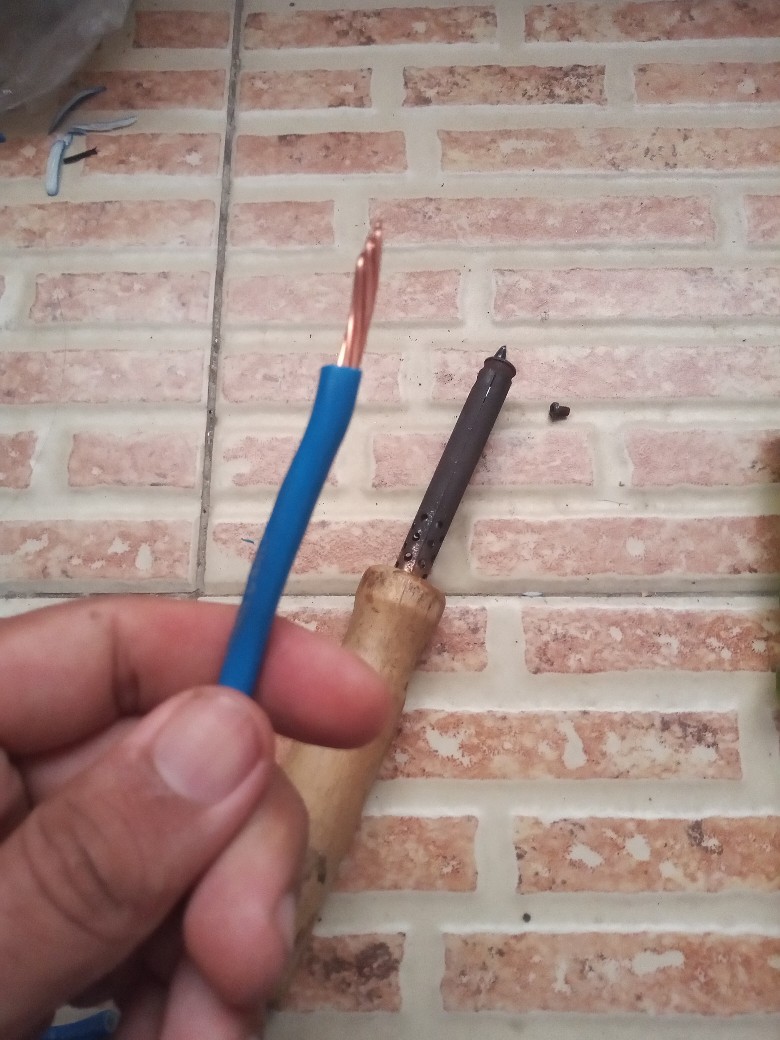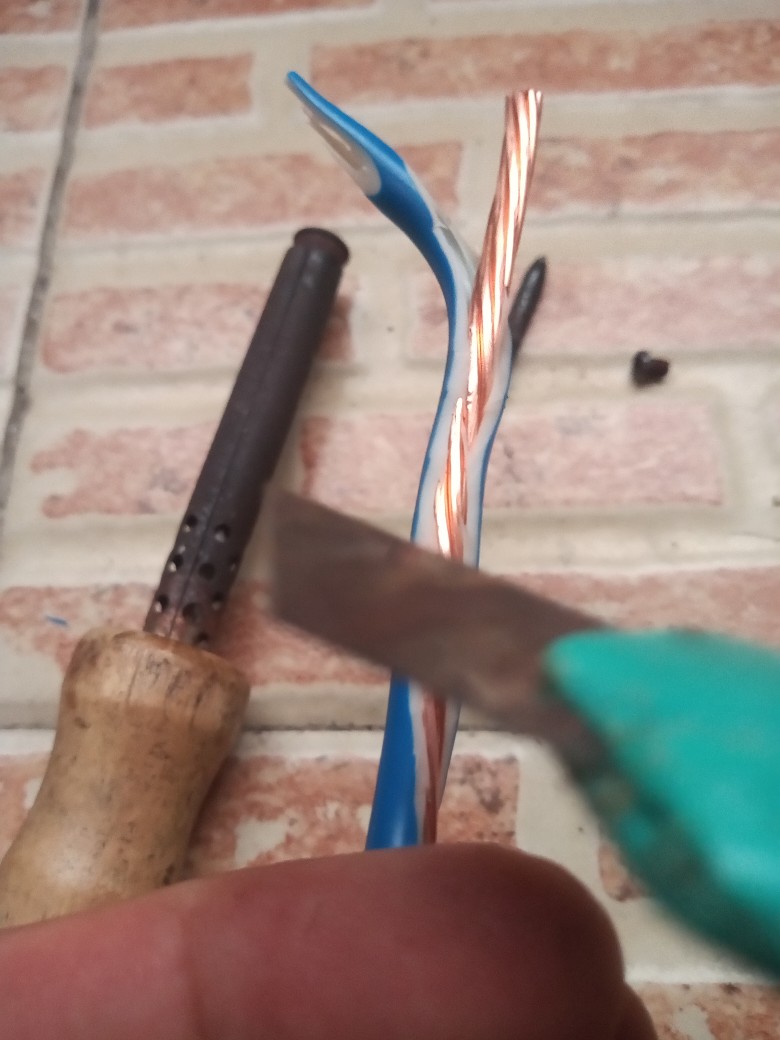 Cortaremos este segmento y separaremos algunos hilos de cobre de este cable.
We will cut this segment and separate some strands of copper wire from this cable.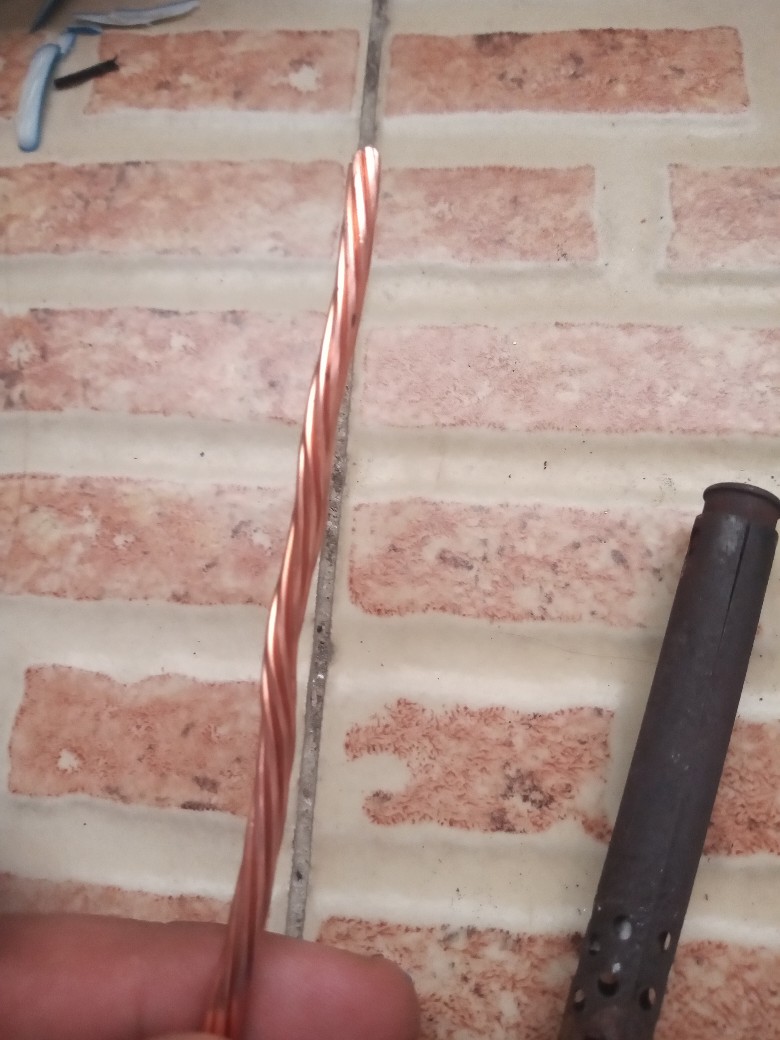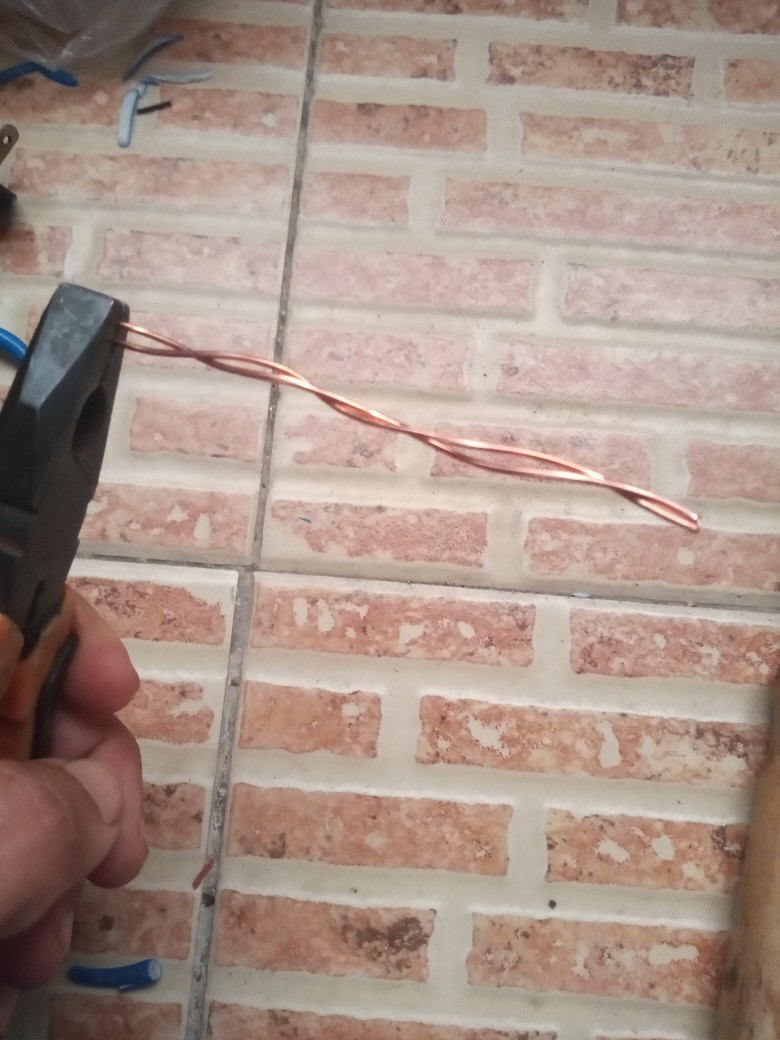 Luego tomaré sólo dos hilos de este cable y los uniré para fijar un extremo a la pinza de presión y el otro a la pinza manual.
Giraré estos extremos en sentido contrario y ahora obtendremos una sola pieza.
Then I will take only two strands of this wire and I will join them together to fix one end to the pressure pliers and the other end to the manual pliers.

I will turn these ends in the opposite direction and now we will obtain a single piece.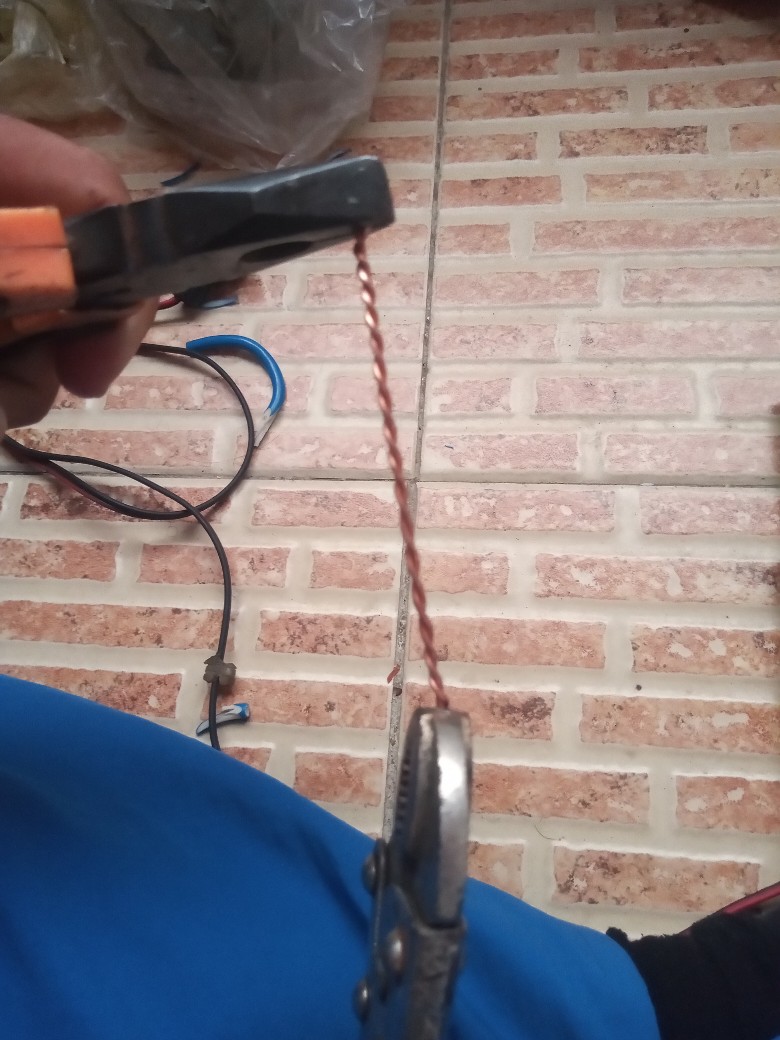 Ahora lo doblaremos en forma de "V".
Now we will fold it in a "V" shape.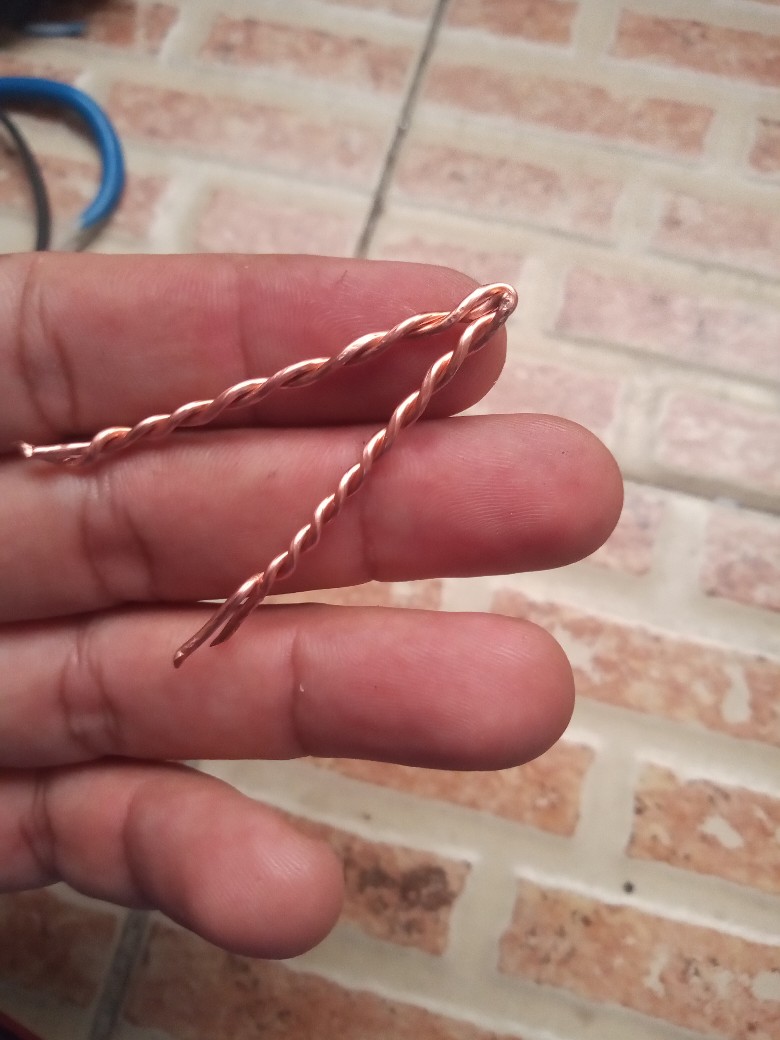 A continuación, buscaré otro segmento, un solo hilo de cobre y lo doblaré en forma de "V".
Next I will find another segment, a single strand of copper wire and bend it into a "V" shape.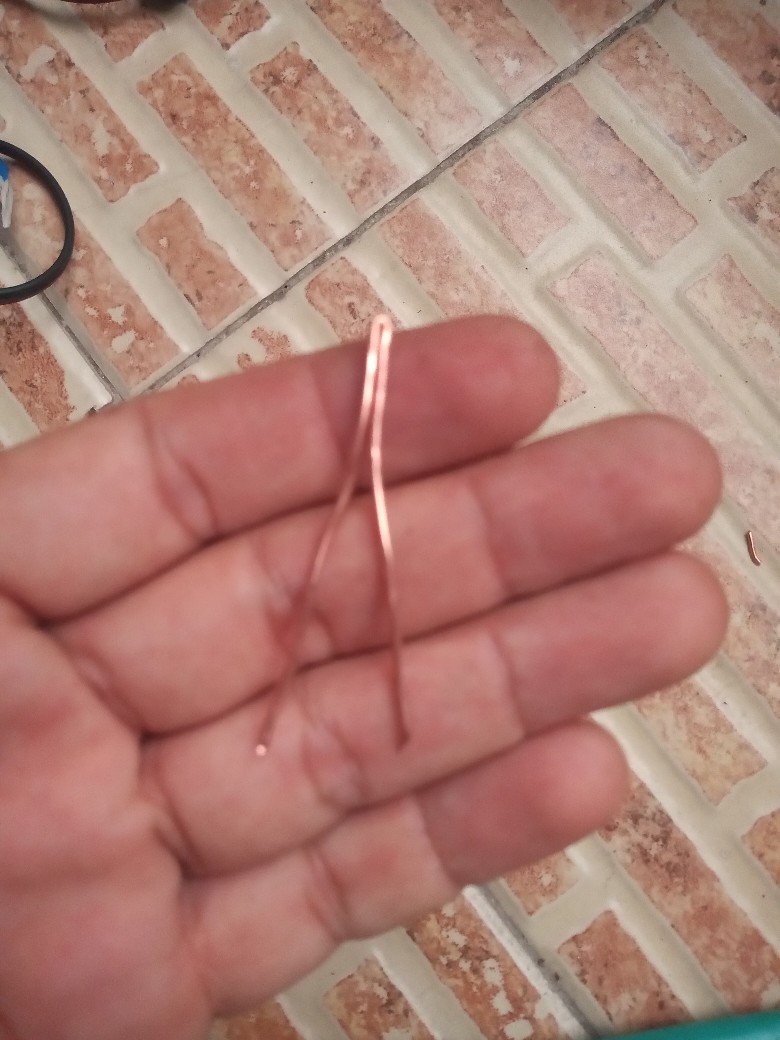 Ahora tengo estás por piezas.
I now have these in pieces.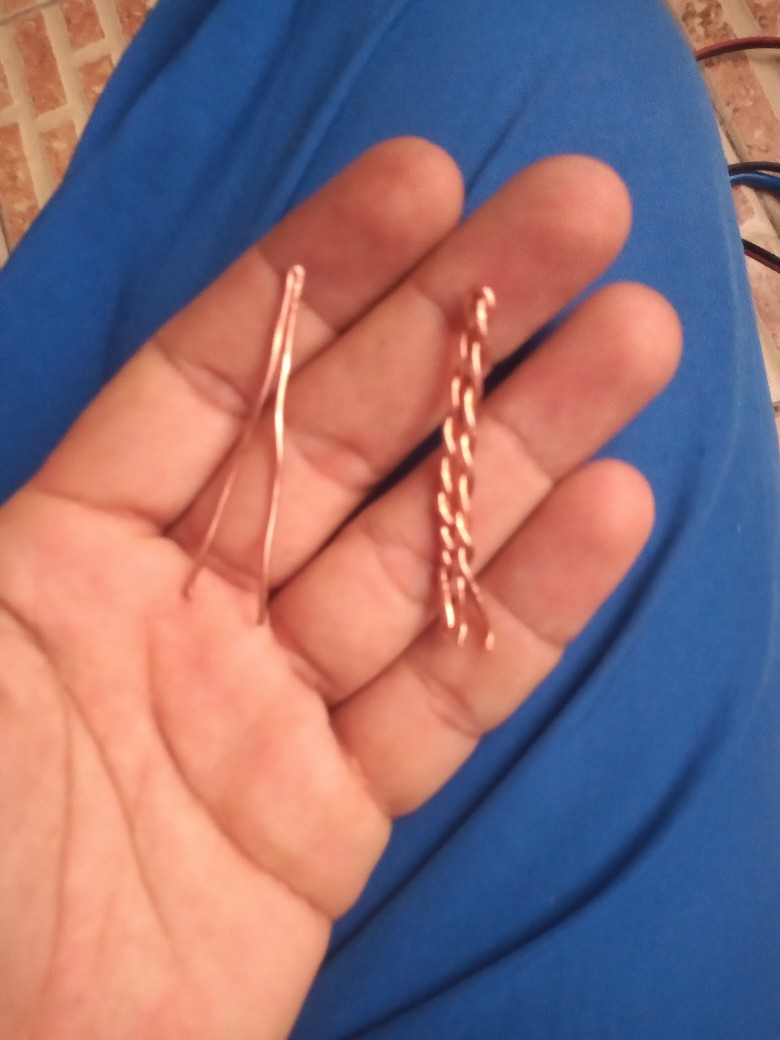 Los pondré juntos y los sujetaré con mis pinzas de mano.
I will put them together and clamp them with my hand pliers.
Con los alicates de presión intentaré entrelazar estos dos segmentos girándolos y haciendo que se unan uno con otro mediante las vueltas que les he dado.
With the pressure pliers I will try to interlock these two segments by turning them and making them join one to the other by means of the turns you have given them.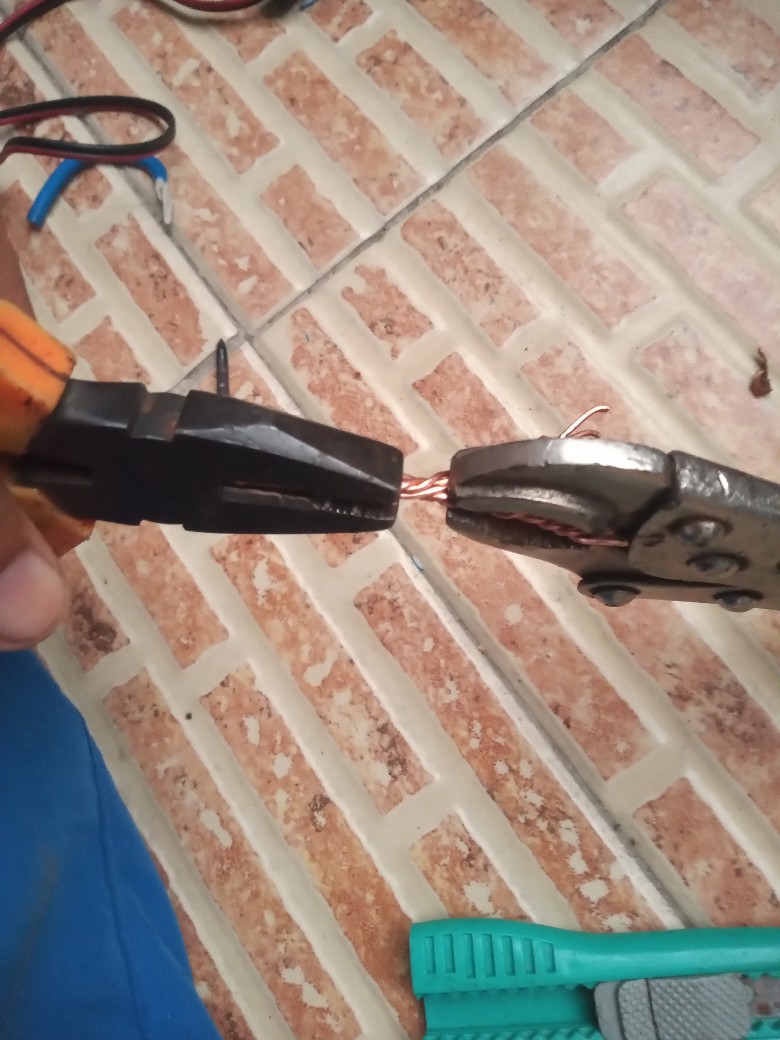 Y aquí tenemos la punta de nuestro soldador. Sólo queda montarla en el soldador.
And here we get the tip of our soldering iron. It only remains to mount it to the soldering iron.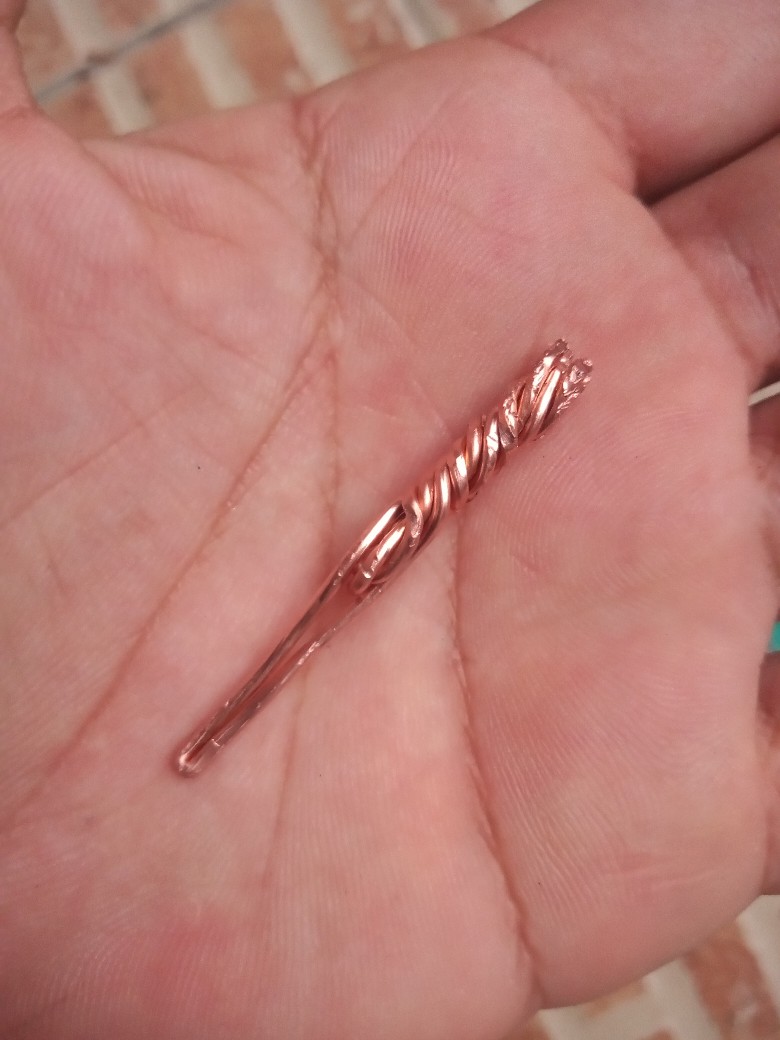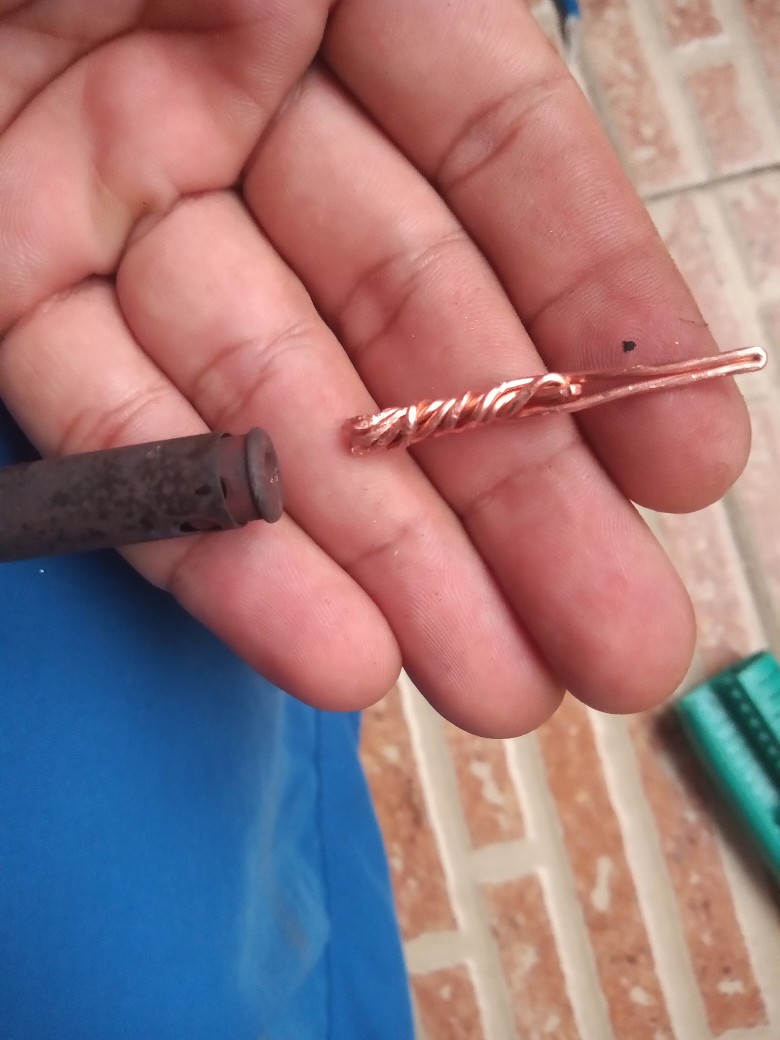 Lo introducimos poco a poco e insertamos el tornillo de fijación.
We introduce it little by little and insert the fastening screw.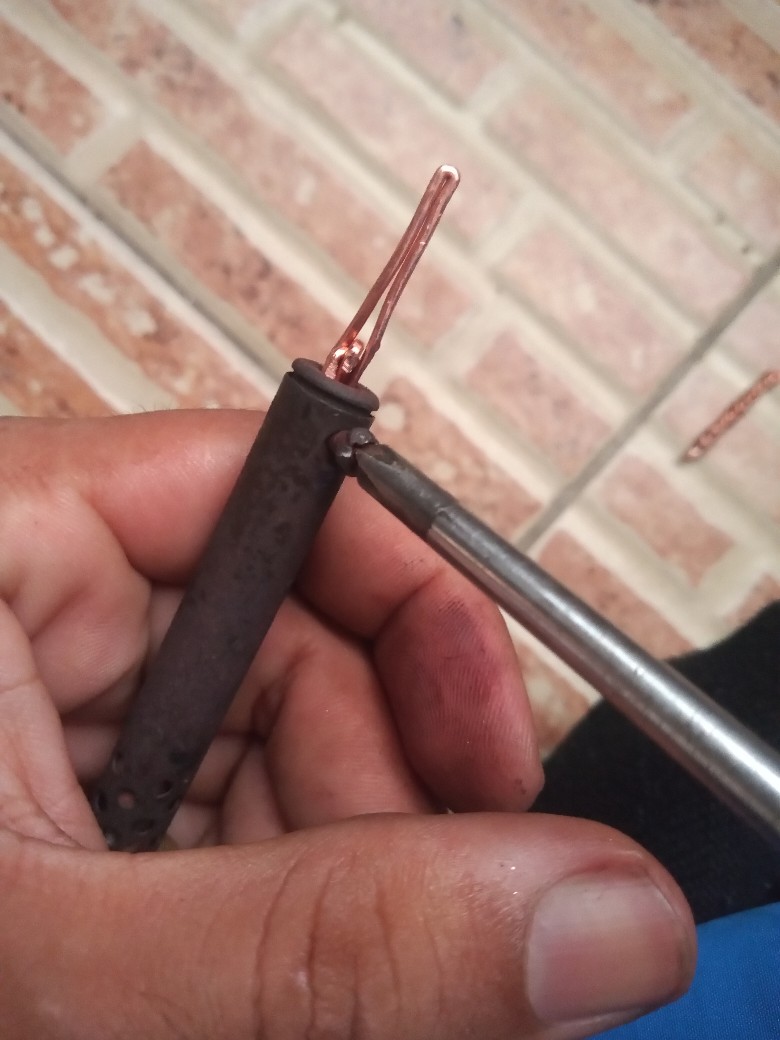 Y eso es todo amigos, nuestro soldador está listo para trabajar. Se calienta más rápido y funde el estaño con facilidad, espero que puedas mejorar vuestro soldador como lo hice yo.
And that's it folks, our soldering iron is ready to work. It heats faster and melts tin easily, I hope you can improve your soldering iron as I did.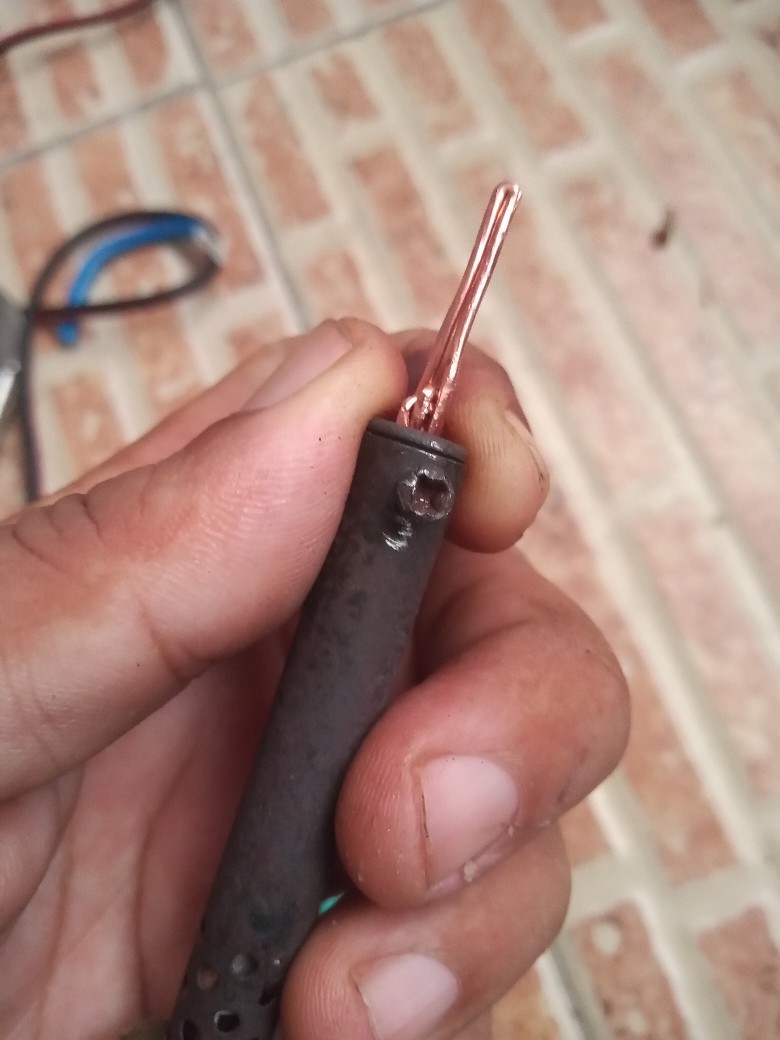 🙏Gracias por tu visita/ Thank you for your visit!👍
Fotos tomadas desde mi celular Motorola E6 plus
Banners realizado en Canva.
Photos taken from my Motorola E6 plus cell phone.
Banners and dividers made in Canva.
---
---