Abundance.Tribe's BiWeekly Question - Write The Words You Need To Hear!
Without love in your life, your life is totally incomplete, we need love to be Happy to see the brightness of each day.
Having a loving life brings peace, restores one's soul, Love's mends a broken heart and pull us together.
Love can be define as the intense feelings of affection.
When we love ourselves then we will be able to love our neighbors.
Not showing love to oneself is bad as you would find it difficult to love another.
The say the way you lay your bed so you will lay on top, with this notion in mind, one could realized that, if you do not have loved for yourself, you will find it hard to give it another, because what does not exist in you, will be very hard for you to see it in another person.
Love can also be seen as power and which is what we are to focus more base on this subject at hand.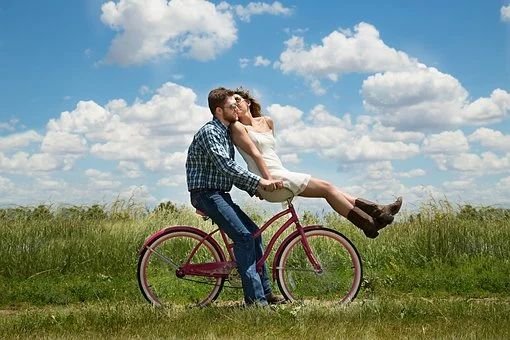 When utmost loved is shared, challenges that should be tackle in a lot more days would have to be done in a fewer time, now making life easy and good for people.
On the other hand, giving the people courage to see good in everyone and why everyone matters at a point in time.
When goals are actualize within short time frame, utmost importance is adhere and things will get to go in a better way than before.
Love can be seen in the aspect of lost, and that is when, you develop a feeling for someone and while getting to know the person more, you realize that he/she had no or little love for you.
This is usually bad as you could not lived with it and may probably go out of the relationship and face something special.
So, Talking about that one thing that need my attention more, i can not say less of LOVE, Because i have come to realize that each and everyone of us needs love in our life.
Love make us happy: Happiness boost our morales and also makes us wakes up out of fear and impact good believe on our mindset.
Love also make us special, having someone who loves, respect and adore you will make you feel special all the time, the sense of thinking less of you will probably left you and you will began to see life as good as ever.
Love is respect: Respect is a reciprocal so is love, being in love would make you had respect for one another and will also opens your eyes to see what is straight at times.
Loves travels more than a car, no matter where you go to, once you are in love, love would always follow you, it doesn't mean you have to go with him/her but you will not stop thinking about that special same person in your life.
It will be noted that the person matters more and more to you and as that thinking less of it would be hard to say.
Thank you for reading my post.
---
---