Sketchbook Tour | June 2022 // March 2023 | ✨Seeing a breakthrough in drawing✨[ENG-ESP]
Hello beautiful people! I hope you are all doing great and if you are not, you will be soon!_ Today I am here to share with you a second sketchbook tour, which I also finished this month of March. I say this because two weeks ago I published another sketchbook tour, a smaller and less pages one.
Hola gente bonita! Espero estén super bien todos y si no lo están, pronto lo estarán! El día de hoy les vengo a compartir un segundo sketchbook tour, que también termine este mes de marzo. Digo esto porque hace dos semanas atrás publique otro sketchbook tour, uno mas pequeño y de menos paginas.
---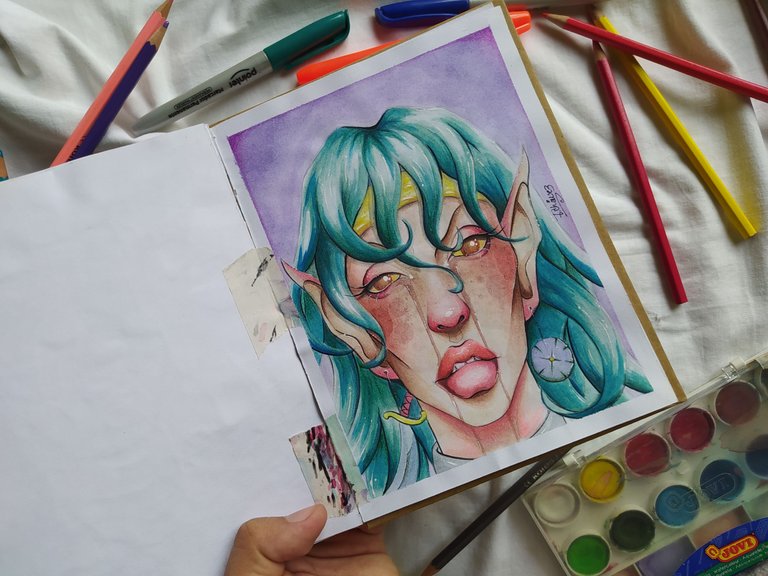 Original JesberChavez
---

I must say that I started this sketchbook at the beginning of June last year and when I started to draw in it, I was still trying new techniques and discovering new things that would help me to develop my drawing style, so at the beginning we will see some disasters of drawings, but that's what the sketchbook is for, to practice and make mistakes. These mistakes will serve as a learning experience and will push us more as artists.
Debo decir que este sketchbook lo comencé a inicios del mes de junio del año pasado y cuando comencé a dibujar en el, aun estaba probando técnicas nuevas y descubriendo nuevas cosas que me servirían para desarrollar más mi estilo de dibujo, por lo cual al principio veremos unos desastres de dibujos, pero para eso es el cuaderno, para practicar y cometer errores. Dichos errores nos sirvieran como aprendizaje e impulsarnos más como artistas.
Taking the pictures of the drawings I made in this notebook, I realized that I did not know how to make hair and the ones you will see at the beginning will not be the same ones you will see at the end, you have faith in me and in my word. In the end everything is more beautiful.
Tomando las fotos de los dibujos que hice en este cuaderno, me di cuenta que no sabia hacer cabello y los que verán al principio, no serán los mismos que verán al final, ustedes tengan fe en mí y en mi palabra. Al final todo es más bonito.
To close and give way to the tour, the last thing I will say is that the final drawing of this sketchbook simply gave me that good view of all the learning it has taken to complete this sketchbook. Guys, don't get depressed if any drawing is not as you had in mind, it's all about learning, no one is born knowing how to talk or walk, everything in life is a process, don't get frustrated and enjoy this wonderful world that is art.
Para cerrar y dar paso al tour, lo ultimo que voy a decir es que el dibujo final de este sketchbook simplemente me dio esa buena vista de todo el aprendizaje que ha llevado culminar este cuaderno. Chicos, no se depriman si algún dibujo no queda como lo tenían en mente, todo se trata del aprendizaje, nadie nace sabiendo hablar o caminar, todo en la vida es un proceso, no se frustren y disfruten de este maravilloso mundo que es el arte.
---
⬛➖⬜➖◼➖◻➖🌵 My Sketchbook Tour 🌵➖◻➖◼➖⬜➖⬛
---
1 | 2
3 | 4
5 | 6
7 | 8
9 | 10
11 | 12
13 | 14
15 | 16
17 | 18
19 | 20
21 | 22
23 | 24
25 | 26
27 | 28
29 | 30
31 | 32
33 | 34
35 | 36
37 | 38
39 | 40
41 | 42
43 | 44
45 | 46
47 | 48
49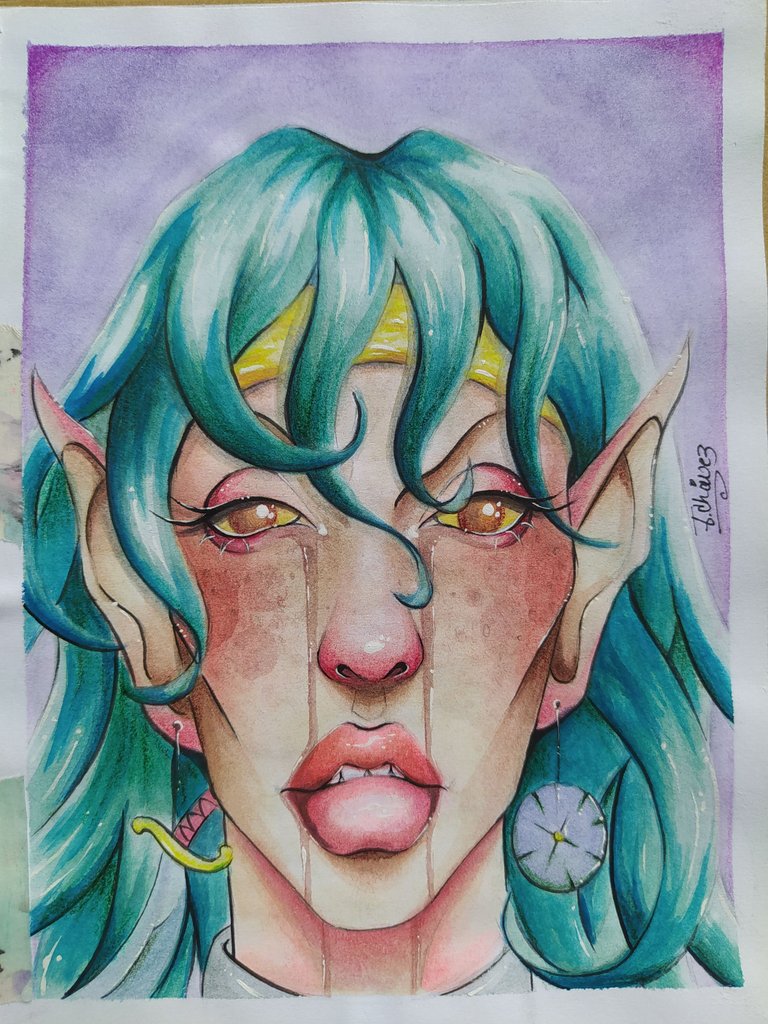 ---
Resumen de todos los trabajos
---

✨Thank you for entering the publication.✨

✨Gracias por entrar a la publicación.✨
---
NFTShowroom
Rarible
GhostMarket
Instagram
---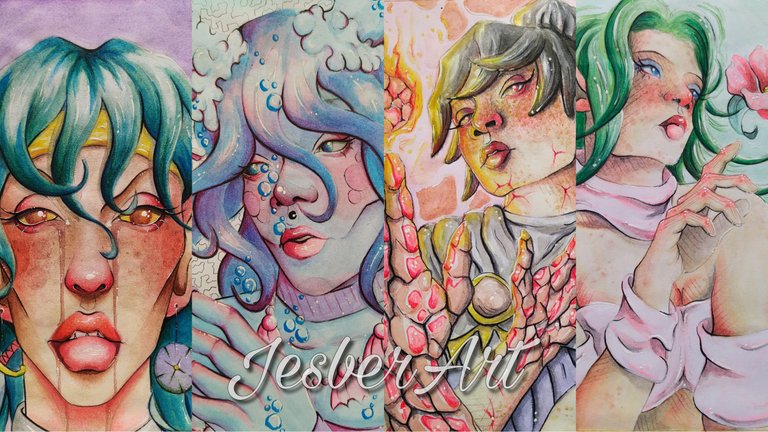 ---
Translated thanks to Deepl
https://www.deepl.com/translator
---
---
---