Walk along the Avenida Fuerzas Armadas Sur in Caracas. EN/ESP.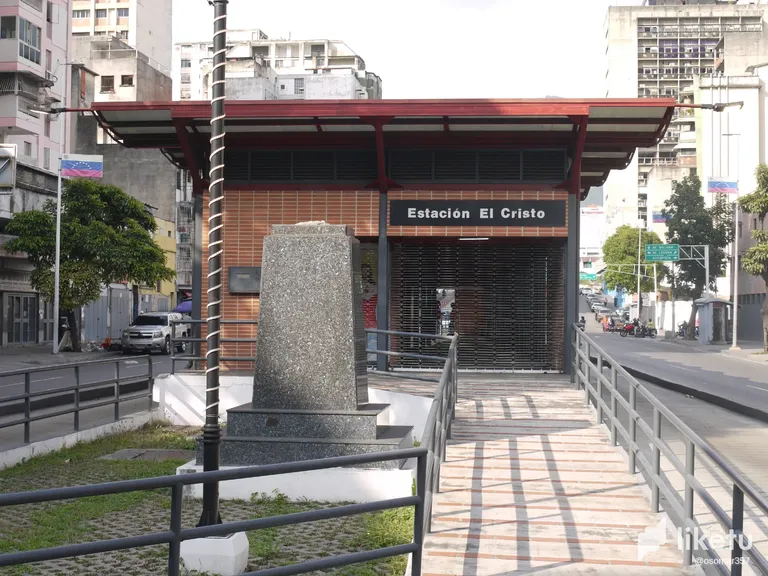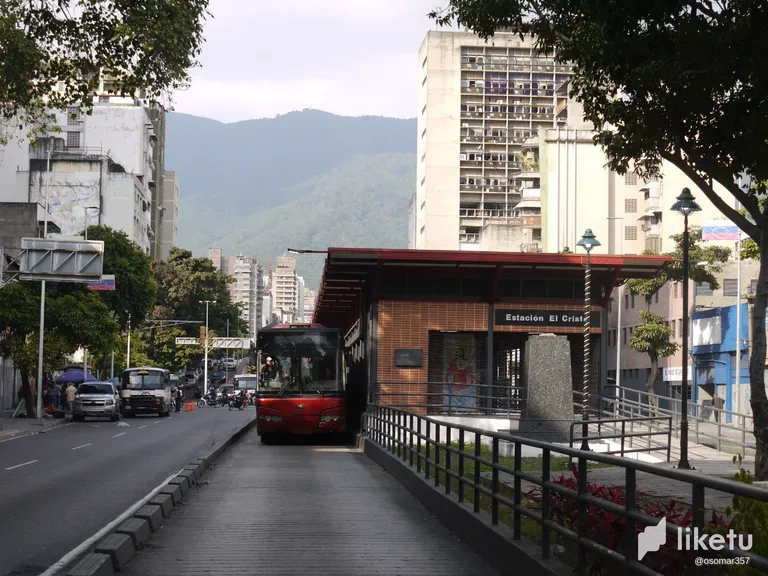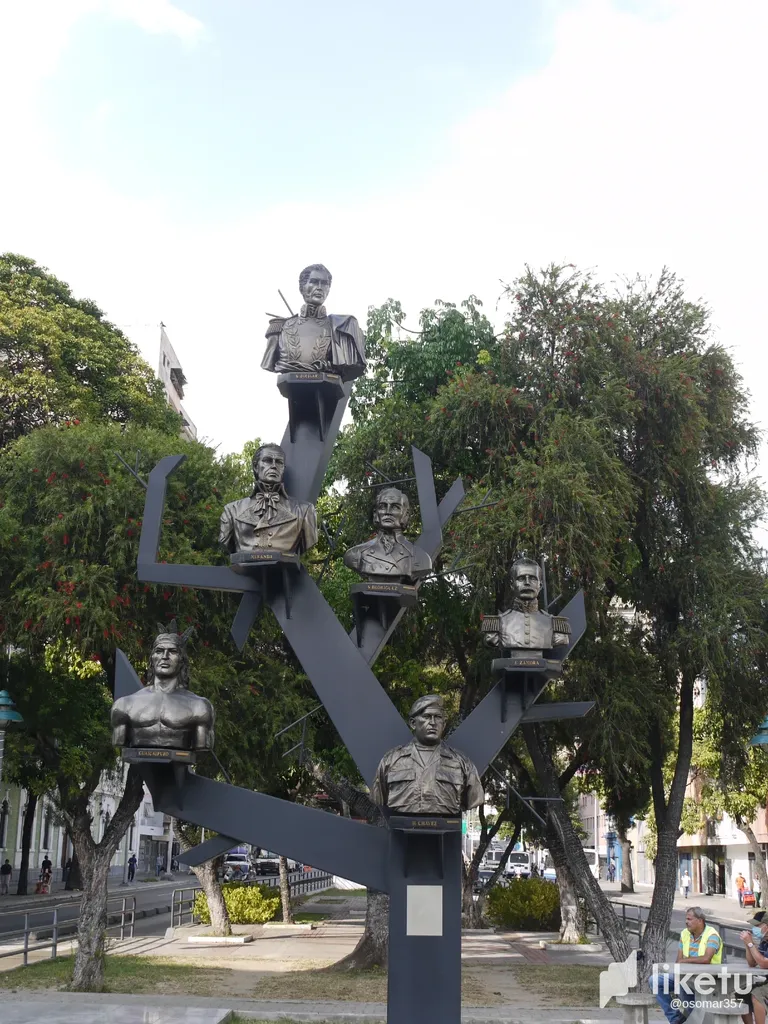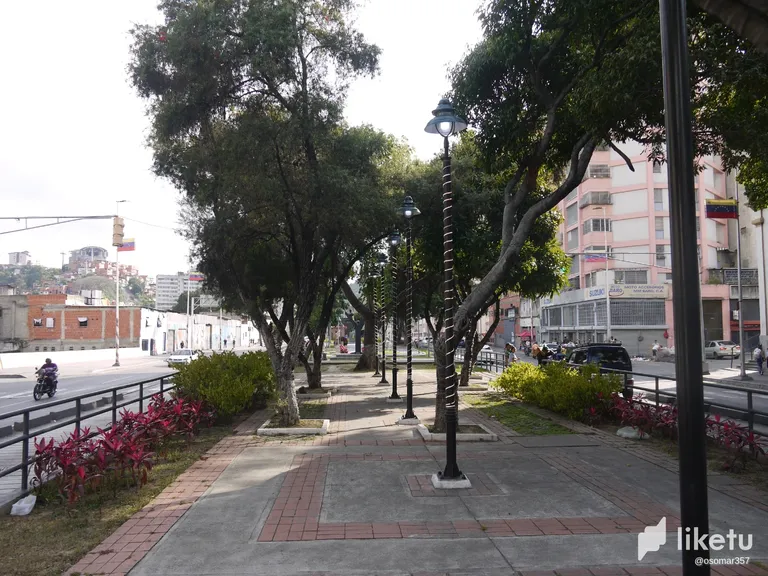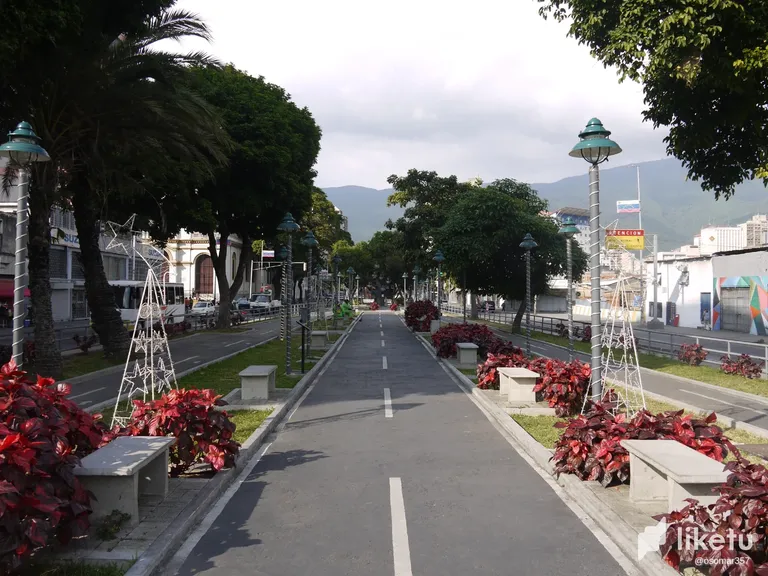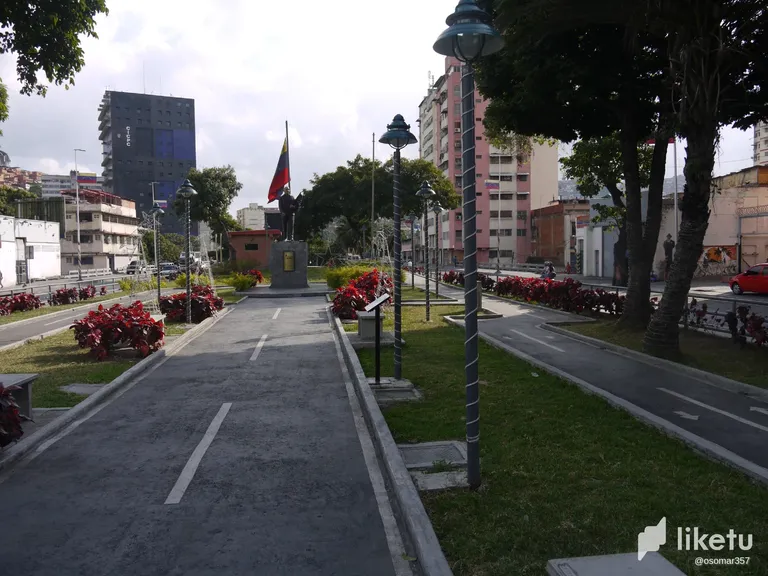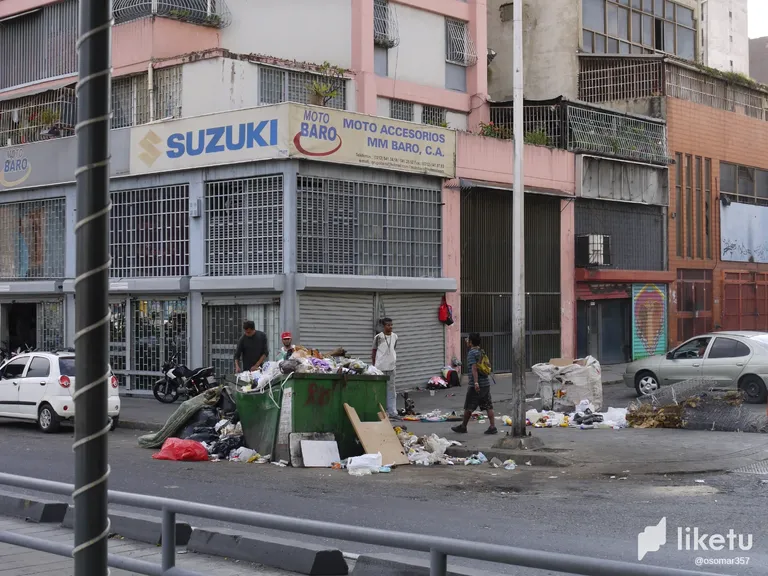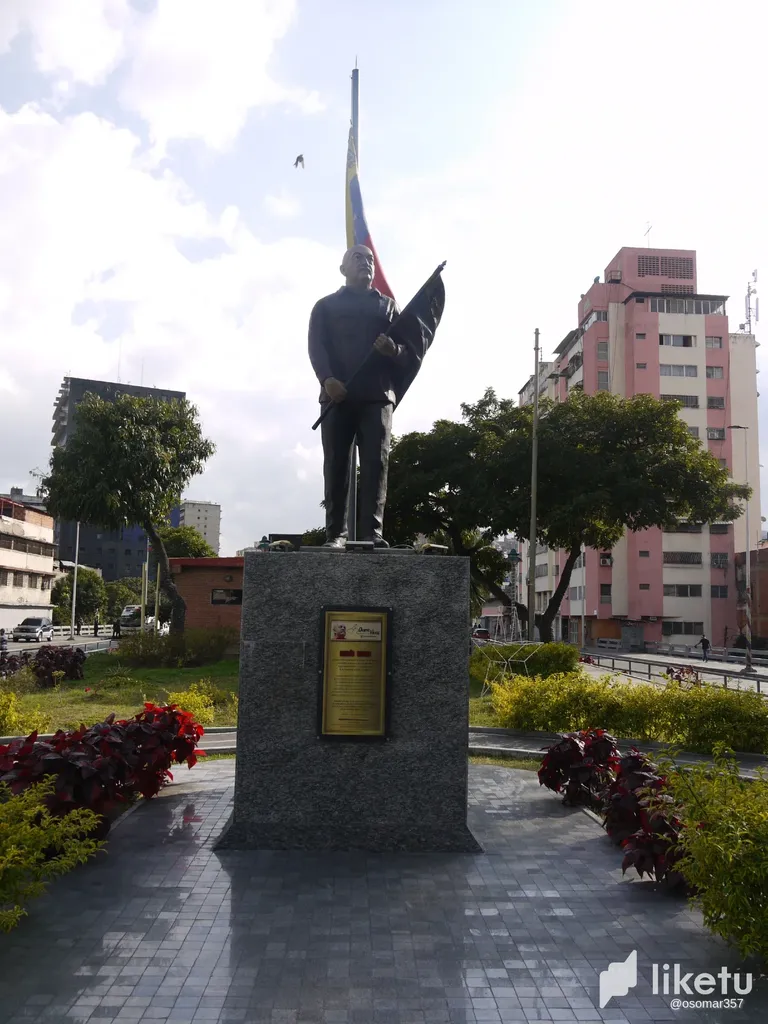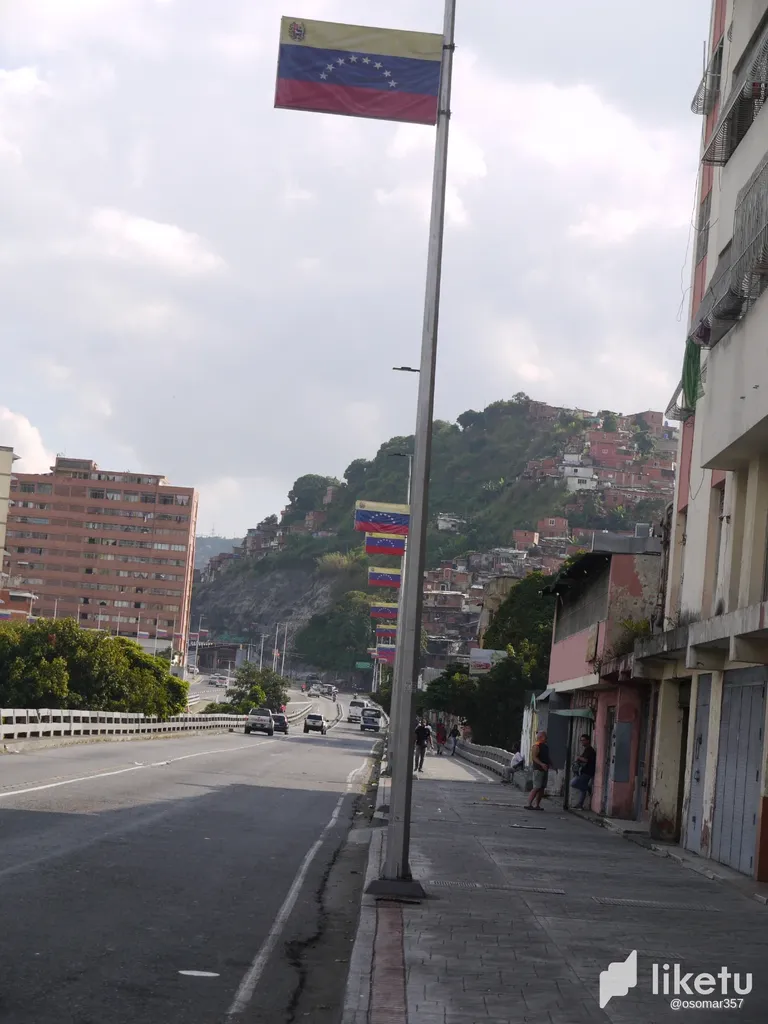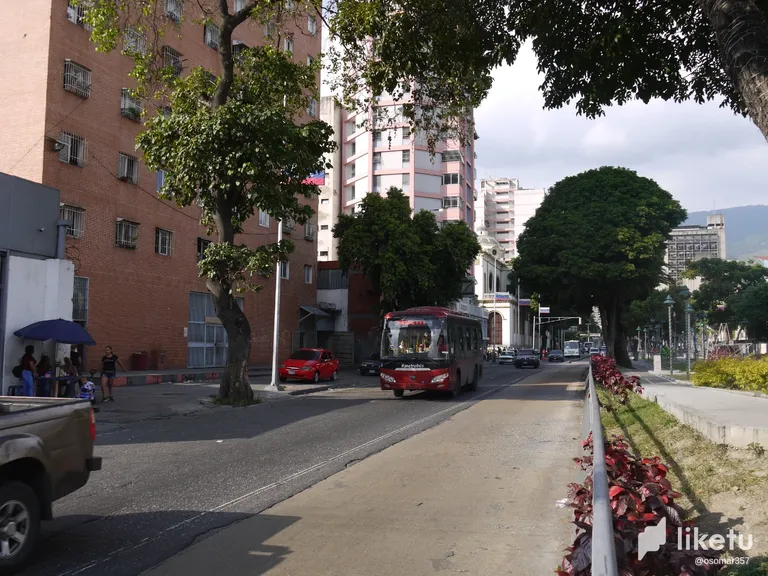 ---

---
Paseo por la Avenida Fuerzas Armadas Sur en Caracas.
---
Recently, I met a neighbor who told me that they had restored the Avenida Fuerzas Armadas Sur in Caracas, and really, although I live very close to the area, I had not noticed the remodeling that had been done.
Recientemente, me conseguí con una vecina, que me comentó que habían restaurado la Avenida Fuerzas Armadas Sur de Caracas, y de verdad, aunque vivo muy cerca de la zona, no me había fijado en la remodelación que se había realizado.
So I went for a walk around the area to look around and indeed, there were a series of renovations that changed the face of this popular road in Caracas.
Así que me fui a pasear por la zona para curiosear y efectivamente, hubo una serie de remodelaciones, que le cambiaron la cara a esa popular vía caraqueña.
The first thing I noticed was that they removed the statue in commemoration of the old and very unloved by my generation, Metropolitan Police. In its place a very nice promenade was built, in the northern part that faces the Bus Caracas del Cristo stop, there is a monument where there are several busts, among them the Libertador, another one of Chavez and of our indigenous leaders.
Lo primero de lo que me di cuenta, fue que eliminaron la estatua que había en conmemoración a la antigua y muy poco querida por mi generación, Policía Metropolitana. En su lugar se hizo un paseo muy bonito, en él en la parte norte que da hacia la parada del Bus Caracas del Cristo, hay un monumento donde hay varios bustos, entre ellos el del Libertador, otro de Chávez y de nuestros líderes indígenas.
Then there is the promenade, which goes from north to south, or at least that is how I did the tour, which ends with a statue, which as I approached, I could see that it is in tribute to a deputy who died in the pandemic of Covid 19, named Dario Vivas.
Luego está el paseo, que va de norte a sur, o por lo menos así fue que yo realicé el recorrido, que termina con una estatua, que al acercarme, pude ver que es en homenaje a un diputado fallecido en la pandemia de Covid 19, llamado Darío Vivas.
The truth is that the recovered space was very nice and gives people who circulate in that area, the possibility to see another environment and to be in a different and pleasant space in the middle of an avenue as busy and populous as the Armed Forces.
Lo cierto, es que el espacio recuperado, quedó muy bonito y le da las personas que circulan por esa zona, la posibilidad de ver otro ambiente y de estar en un espacio diferente y agradable en medios de una avenida tan transitada y populosa como las Fuerzas Armadas.
As a curious fact, inform readers that the Avenida Fuerzas Armadas, was inaugurated in 1956 and it currently operates the route of the Bus Caracas, a free public transport service provided by the Mayor's Office of the Municipality Libertador, which runs, Caracas from the entrance of Cotiza to the north of downtown and reaches the southernmost part of the Carcas Valley, near the Paseo Los Proceres, making a straight line route that goes from north to south and vice versa and benefits a good amount of Caraqueños.
Cómo dato curioso, informar a los lectores que la Avenida Fuerzas Armadas, fue inaugurada en el año de 1956 y en ella en la actualidad, funciona la ruta del Bus Caracas, es un servicio gratuito de transporte público que presta la Alcaldía del Municipio Libertador, que recorre, Caracas desde la entrada de Cotiza al Norte del Centro de la Ciudad y llega hasta la parte más al Sur del Valle de Carcas, cerca del Paseo Los Próceres, haciendo un recorrido en línea recta que va de norte a sur y viceversa y beneficia a una buena cantidad de Caraqueños.
I hope this post has been to your liking, if so I invite you to follow me.
Espero este post haya sido de su agrado, de ser así los invito a seguirme.
Translated with www.DeepL.com/Translator (free version)
---

---
Les invito a participar en Visual Shots, una comunidad de la red #Hive, donde los amantes de la fotografía, sean profesionales o no, pueden compartir sus imágenes.
También es una comunidad donde e pueden realizar post, sobre todo lo referente al tema fotográfico, historia, aspectos técnicos, recomendaciones y consejos.
Te esperamos en la comunidad, participa.
---

---
I invite you to participate in Visual Shots, a community of the #Hive network, where photography lovers, professional or not, can share their images.
It is also a community where you can post about everything related to photography, history, technical aspects, recommendations and tips.
We are waiting for you in the community, participate.
---

---
Si deseas apoyarnos puedes hacerlo suscribiéndote a nuestra comunidad Visual Shots y también a través de delegaciones de Hive Power (HP)
¿Cómo Delegar Hive Power?
Puedes hacerlo manualmente desde tu wallet con la cantidad que desees o haciendo click en algunas de éstas cifras.
Cualquier cantidad de Hive Power (HP) que puedas delegar es de gran ayuda. Éstas delegaciones nos servirán para curaciones de post a los autores en nuestra comunidad y fuera de ella, así como también nos ayudará mucho a crecer.
---

---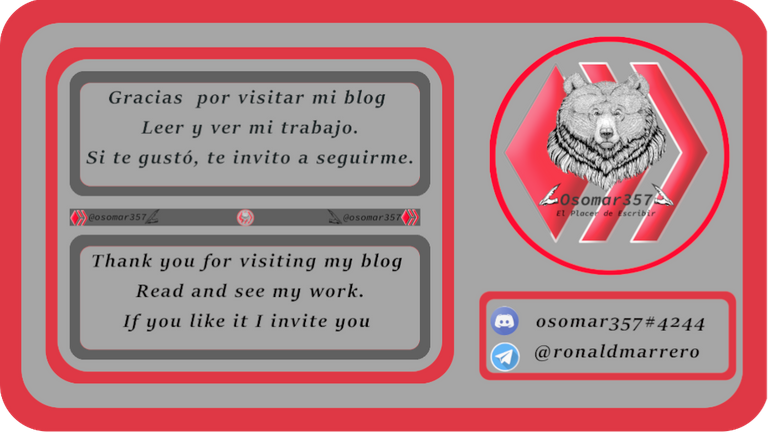 ---
For the best experience view this post on Liketu
---
---