NEWBIES INITIATIVE TASK 7// MY HIVE GROWTH WORTH CELEBRATING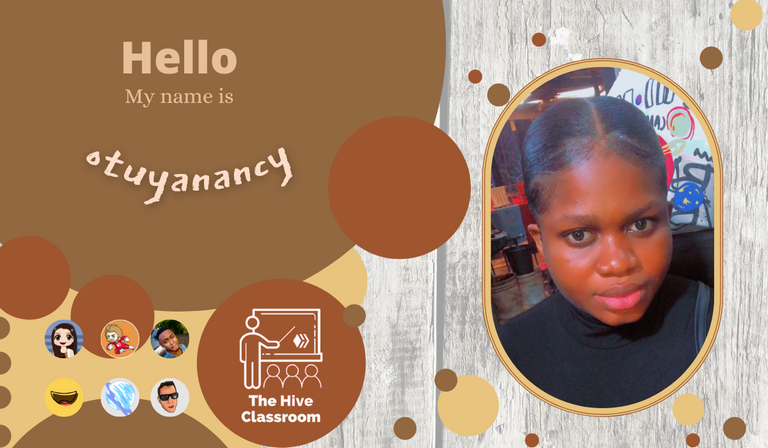 designed by @projectmamabg
I still can't believe that this initiative has finally come to an end. It was supposed to be a 3 months program but instead it took longer than I imagined, there was even a time I never wanted it to end and as it was taking longer time, I was very happy not until now. Although, it has been an amazing journey so far and new set of newbies has to get their own support from this initiative. It's been over five months since we started this initiative and I will proudly say that they have done a great work into making everyone of the newbies grow their account.
I could remember when I first joined Hive, it was very difficult to get somethings through not until newbies initiative came, although the first time I tried getting into the initiative, I couldn't due to the fact that I got to find out late but the second time, I was able to get in. You needed to see the smile on my face when I saw the tag that I was among those who got into the initiative after taking a bold step to write my application, it was more like I won a gold medals.
In all the tasks that was given, starting from task 1 to the last one, I tried my best to deliver a very clean work but it looked like I failed to finish tasks 6 that was given. But each task that was given, gave me a clear view of some of the things I never knew on hive.
Now back to the questions that was asked, which includes;

What do you think about the newbies initiative and how has it been beneficial?
To be sincere, newbies initiative has been one of the best and I think it will still be the best because they think about the well being of all the newbies. They know that to get support especially as a newbie will be very difficult and Also getting to know your way on hive will also be difficult that was why they came up with the idea to help we the newbies to get to a certain level.
The newbies initiative tasks has been beneficial to me in terms of acquiring more knowledge and giving a quality posts. They have help me to know how to find my way on hive.

How has the task given been helpful?
The tasks given has really helped me in so many ways. Before the newbies initiative started, I never knew that there was anything called markdowns, I only write my post and then publish but this initiative made me to understand the use of markdowns and now I'm using it due to the knowledge given.
It has also helped me to know how to secure my Hive account and taught me the consequences of plagiarism, it helped me to know how to create my own quality content which I wouldn't have known if I hadn't joined the initiative.
It has also helped me to know how to use the right tags for my post. Before we were taught the use of tags, I do use any tags that comes to my mind but the initiative made me understand that each post has a particular tags to use depending on your posts. I also got to know about the general tags such as #neoxian #proofofbrain #VYB and many of them which I always include in my post whenever I want to publish any article. I also got to learn how to earn tribe tokens for myself and how to grow my account not only by making a post but also by engaging in others post.

What do you think we may need to improve in the initiative and how do you think it can be done?
Like they will always say that learning is a continuous process and everyone needs to improve in whatever he/she does. It is very important to always check if the tasks given to the newbies were carried out by all and if not, those who did not carryout the task should give an account on why they didn't do that.
I could remember when the names of those that will be joining the newbies initiative were announced, I saw lots of names there but when the task were given, only few participated. This initiative has been awesome and amazing and I think they need more hands to help them out. Aside this, I don't think there's any other thing that needs to be done.

Remember the newbies initiative task 1, when you were asked to set down your hive goals, show us a recount and how you have come through.
Looking back to when I started this initiative amazes me a lot, I have really grown so fast on hive and I'm happy I did. I remembered I set out some goals in task 1 on the things I needed to achieve before the end of the initiative and indeed it's worth celebrating starting from my Hive Reputation to my Hive power.

Hive Reputation and followers
Before the initiative, I had reputation 53 and now my reputation skyrocket to 62 which I'm so happy, I wouldn't have gotten to this point if not for this initiative.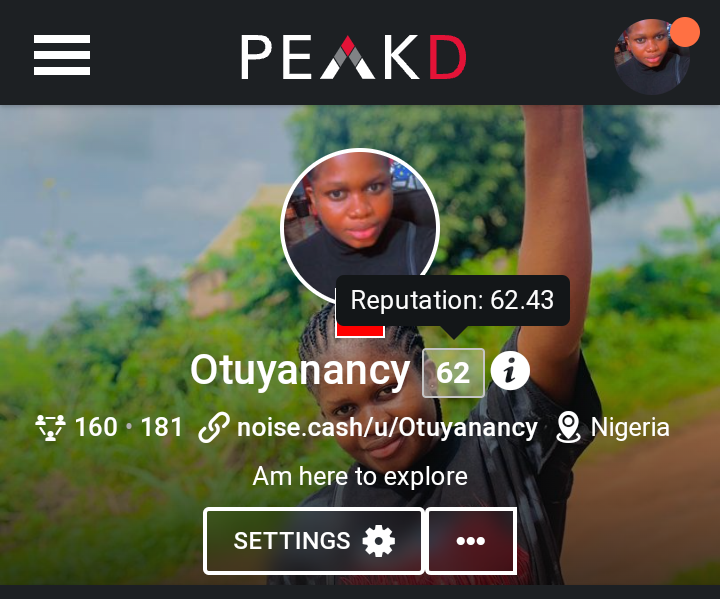 Also my followers increased from 100 to 160. I believe I would have gotten more than this because at some point, the energy I used to start up the initiative dropped and then, the challenges started but nevertheless, I'm so happy seeing how far I have come.

Hive Power (HP)
My goal then was to attain 400HP before the end of the initiative but I think I made more than that.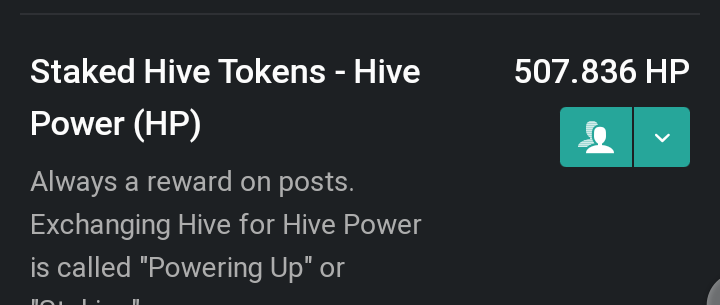 my current HP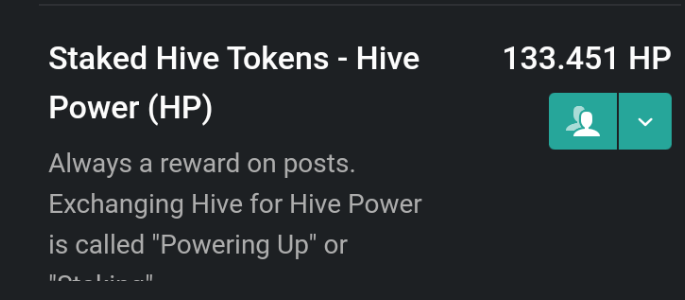 my HP before the newbies initiative

My appreciation goes to the entire newbies initiative team @starstrings01 @theycallmedan @aliento I also want to appreciate @projectmamabg for the beautiful badge and also helping out to solve the issue I had with down votes. I want to sincerely appreciate the #hivelearners community and @lazy-panda for their support so far. I won't forget to sincerely appreciate @appreciator for also supporting my post. It has been an amazing journey with the help of all this people and I really appreciate them all.
I won't forget to appreciate the friends I made through this initiative @nkemakonam89 @vickoly @jessicaossom @reineesmay @shopnilhasan just to mention a few, thank you all for always supporting me through your comments, upvotes and lots more. This journey wouldn't have been completed without you guys ☺️
Thanks for reading!!
---
---