PROUDLY A GRADUATE

Hello Hivians
Welcome to my blog
It's been awhile since I made a post here on hive due to the fact that I have been preoccupied with my exams and all. At first, I never thought I would make it this far, but nevertheless I'm very happy of the woman I have become.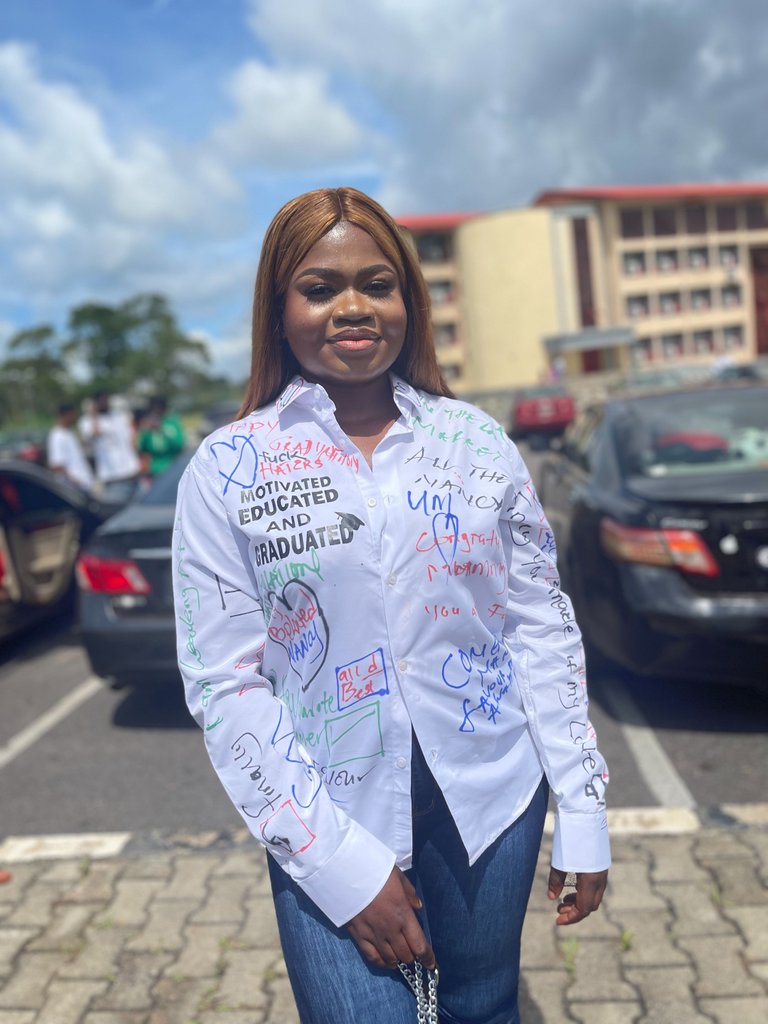 It all started when I first got admitted into the university and things were going on smoothly before I start encountering many challenges in my year three. Despite all the challenges that came my way, I was still determined to become a graduate. I spent more than the year required for me to spend in school due to the poor academy system in my country. I don't know if I should say that the pandemic changed the education system because we were made to stay at home for close to a year and in the process, ASUU came with their own problem. Even after the pandemic, we were asked to resume school but ASUU decided to go on strike that period which affected the whole federal schools.
After much strike and everything, the issues were resolved and we finally returned back to school. After some months, same issue came back again and we were forced to stay back home but I'm happy it has been resolved finally. It haven't been easy but I made it at last. I wouldn't have been able to do that if not for God and my mom. I believed that everything will work out well and I prayed to God for guidance and protect which he did. My mom on the other hand supported me financially, emotional and otherwise. All I can say now is that my mom is my hero, there's nothing so powerful than having someone who's always there to support you in both good and bad times, I'm happy she never gave up on me.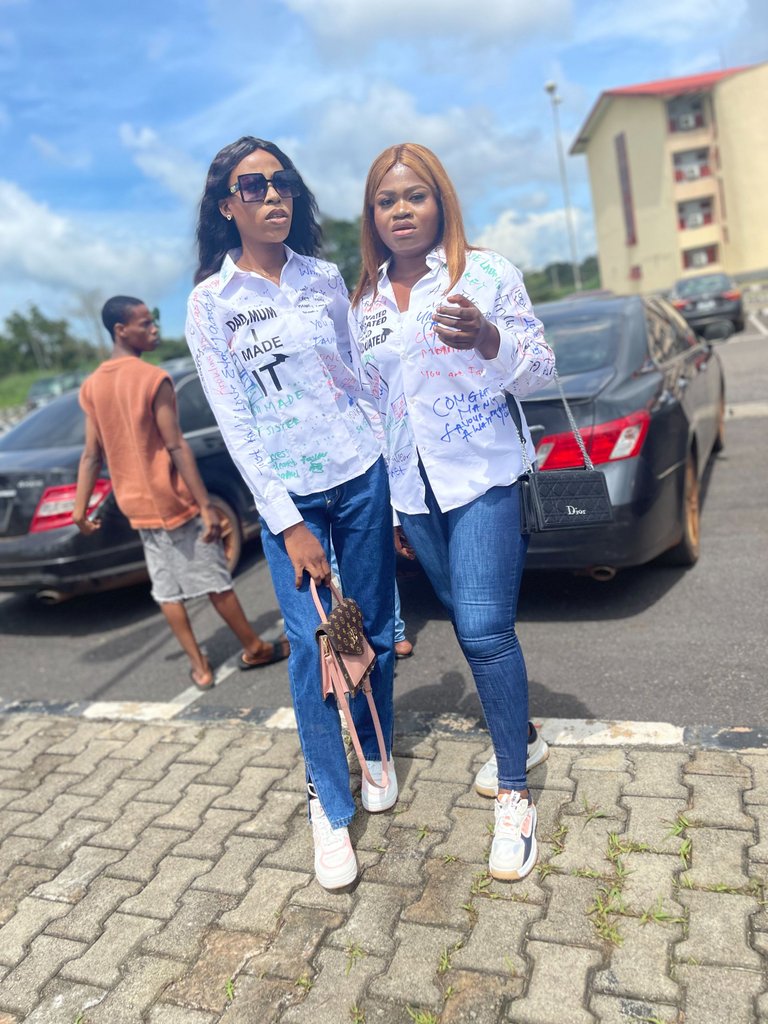 For my academics, I have been trying my best to make sure that everything comes out great and God has really seen me through, I know this is just the beginning of my journey and I know the remaining one will be very smooth to pass. Let me not forget to say that @merit.ahama and I graduated together yesterday because we're studying the same course at the same university. It was a massive celebration, we have long awaited this but it was looking like it's never going to come but it did eventually.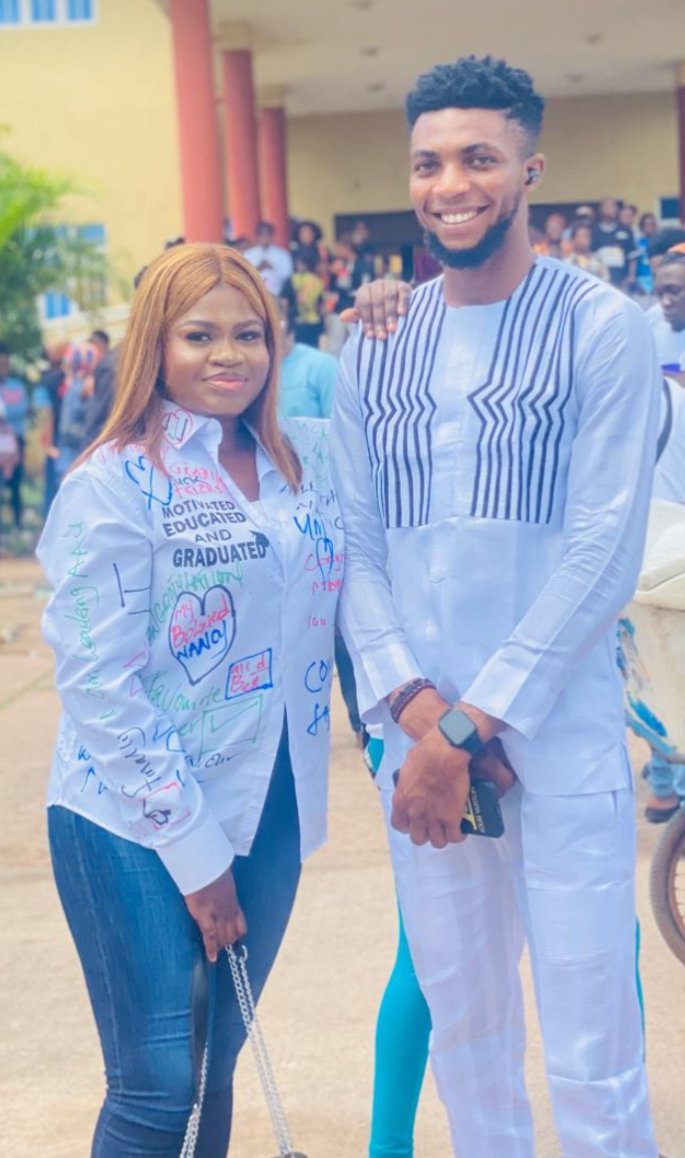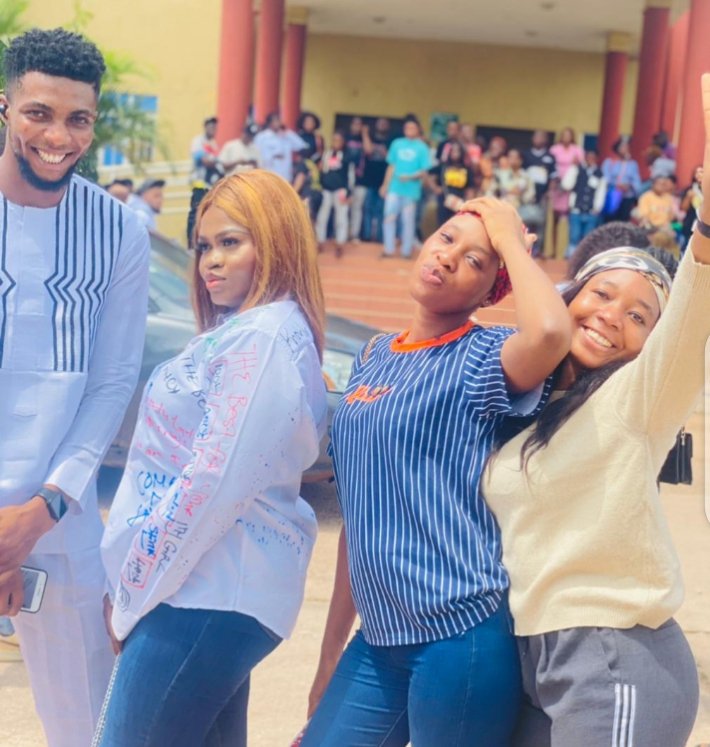 Some of my friends came to congratulate me after my exams and I was very happy they came, their presence meant a lot to me yesterday, even if I didn't celebrate it in a grand style, I still have people that came to show me love. I was very happy hearing congratulations from different angles and people singing on my white shirt even when I don't even know most of them.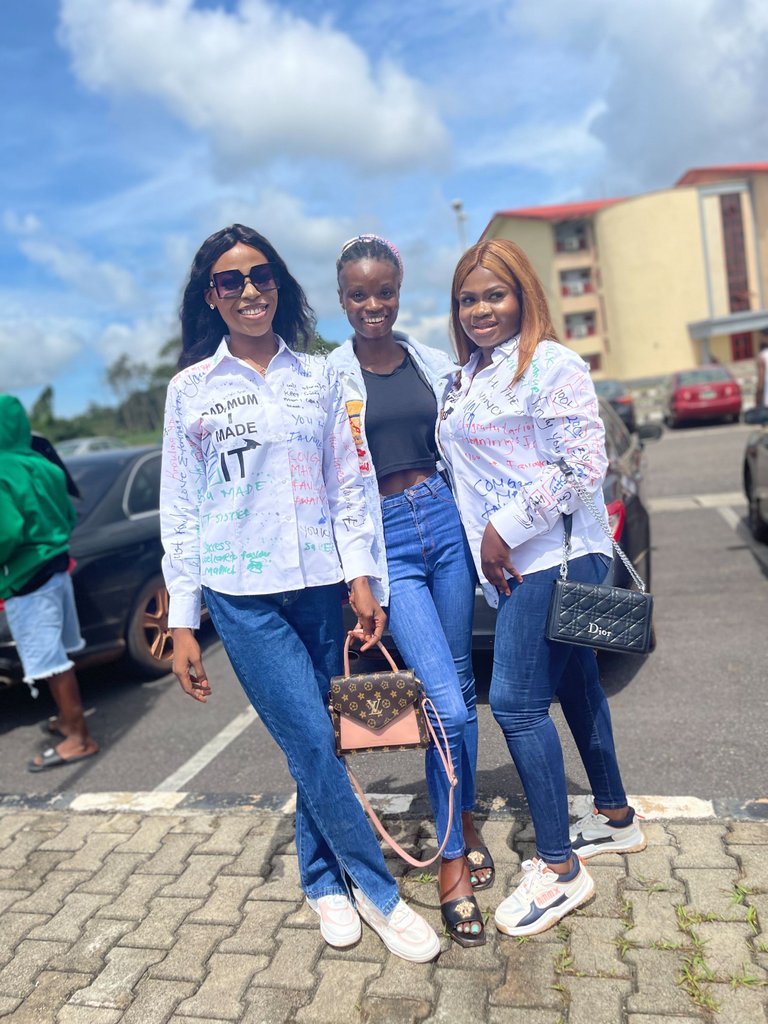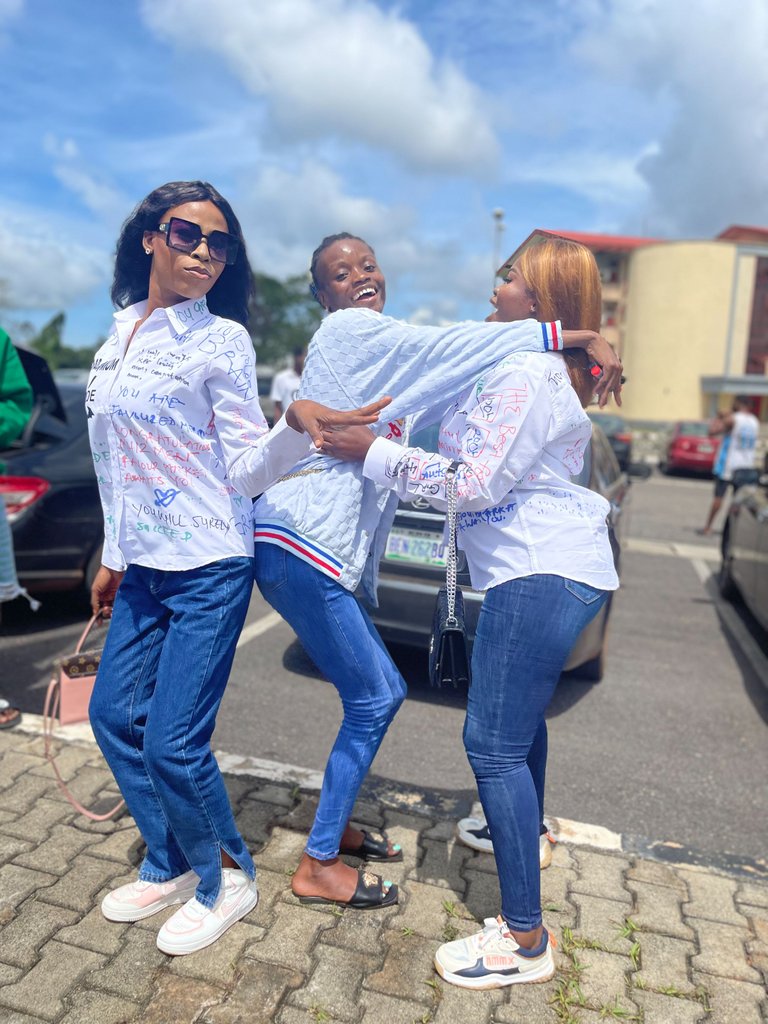 I was also excited when a long time friend showed up at the administrative building where we were taking pictures with my friends and other people too. I wasn't actually expecting her to be present because she had a problem with her legs and she couldn't walk properly but she took the chance and showed up for her friends. Seeing the pictures, you won't really notice that she has leg problem.
I'm so grateful to God almighty who has made everything possible, from the beginning till the end, it was a successful.
All images used are mine.
Thanks for stopping by
---
---