Traveling As A Single Woman//LOH89
Thanks to @trangbaby for coming up with this week's contest on @ladiesofhive community, it's really a privilege to participate in this week's contest and I'm so happy I did.
The number of women traveling solo has been on the rise. How do you feel about traveling as a single woman? What are the advantages and challenges?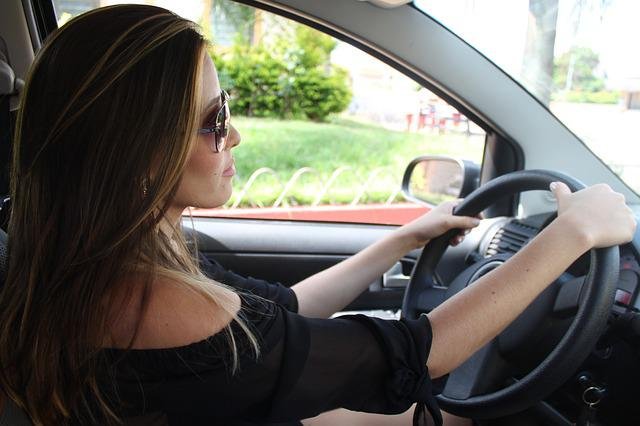 image source
Traveling as a single woman sounds like fun to me as women are full of fun and as such they will always want to do what makes them happy.
It happened that I haven't traveled alone before, most of my travels has always been on a commercial bus or with my family members. I will love to experience how it feels to travel alone as a single woman. I will have to answer this question base on some of the ideas I have.
ADVANTAGES OF TRAVELING AS A SINGLE WOMAN
As a single woman, you get to enjoy the comfort of your car without having to struggle with anyone. It means you have the whole car to yourself and which ever direction you want the car to go, the car will have to obey.
Traveling on a solo, you can carry as many luggages as you want. Unlike me, some women don't have plans on what to wear especially when they're traveling and as such they need to carry as many clothes as they can so they wouldn't have to be caught unaware. This is really a great opportunity to carry as many clothes, shoes and bags and other ladies stuff..
Image Source
You also get to stop at any eatery you want without having to disturb anyone. You can get as much food as you want with snacks and drinks and while you drive, you can be eating your snacks and listening to your music before getting to your destination.
Traveling on a solo as a single woman could be so much fun but everything that has advantages must definitely have some challenges that may face it and some of the challenges you may encounter as a woman traveling alone include;
You know women can be all kind of thing you want but they tend to get so emotional when there's any challenges, they might actually be looking strong on the outside but on the inside it states otherwise. A lady might experience a flat tire on her way and she may not know how to fix it, at the point especially when the day is getting dark, she begins to get worried on how she will get someone to fix her car. This is one of the major challenges we get especially when we don't know anything about cars, the only thing we know is just how to drive it.
If the journey is very far, she might get tired of driving before getting to her destination. It will be very risky to be tired and still be driving because anything can happen on the way. While driving, you need all the strength and energy in this life to embark on a journey.
Aside the challenges, it will be fun to travel as a single woman without having to inconvenience anyone.
I will like to invite @mistural and @prechidi to check out this contest here
THANKS FOR READING MY POST
---
---