Sunday Jellof Rice (Creative Sunday )
Sunday Jellof Rice (Creative Sunday).
Hello friends and family of Hive and happy Sunday to you all. I welcome you all to my blog and my entry for this week's creative sunday event.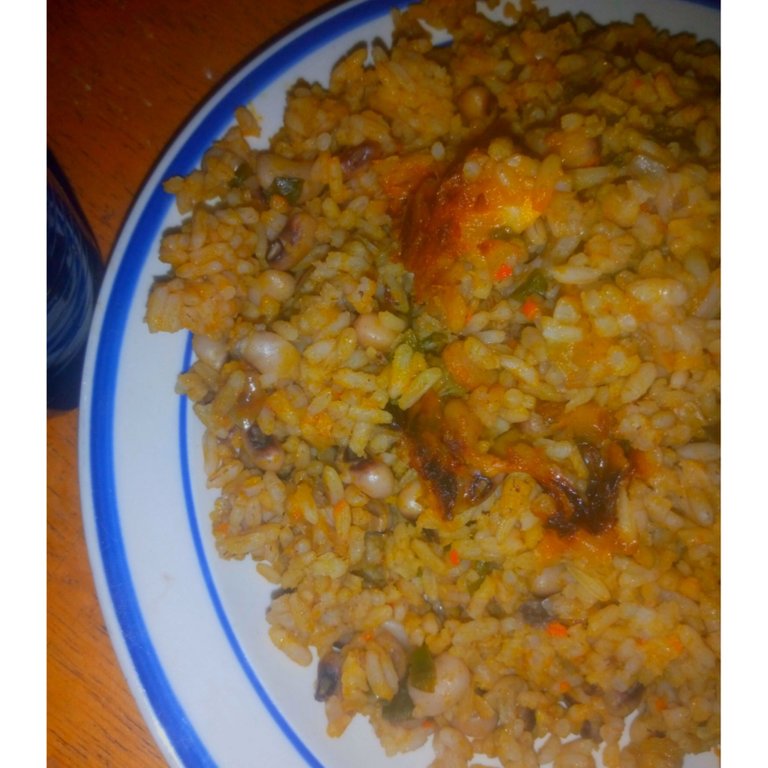 I love cooking but because of time factor most times I go eating different types of junks or I have to visit restaurants to satisfy hunger.
I normally have time on Sundays to cook whatever I want to eat and today I decided to go simple. I prepared Jellof rice and beans.
Ingredients.
1. Rice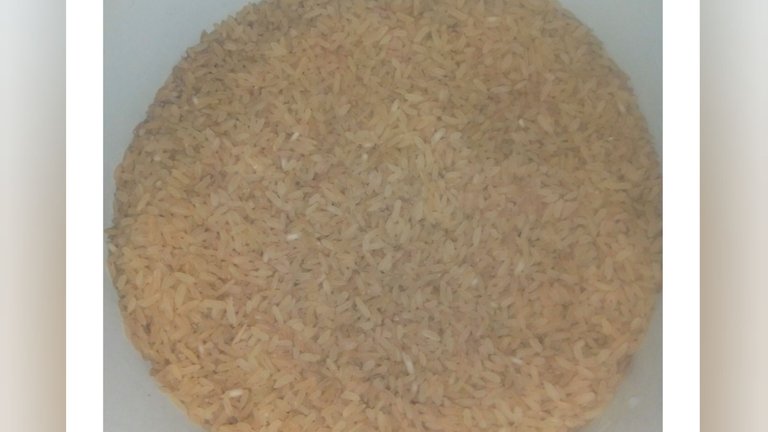 2. Beans
3. Pepper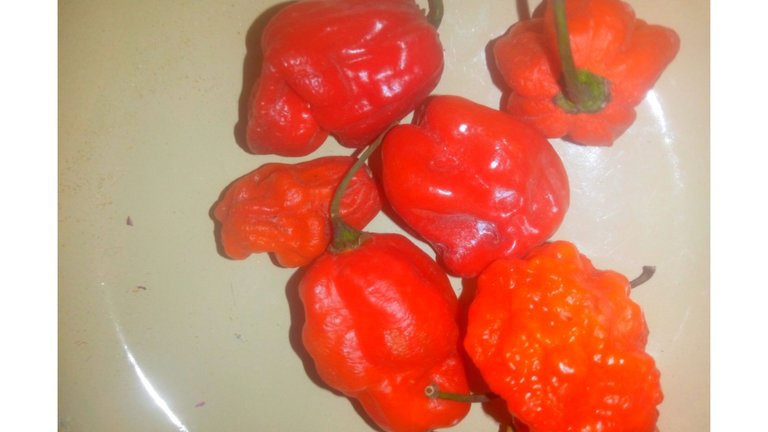 4. Onion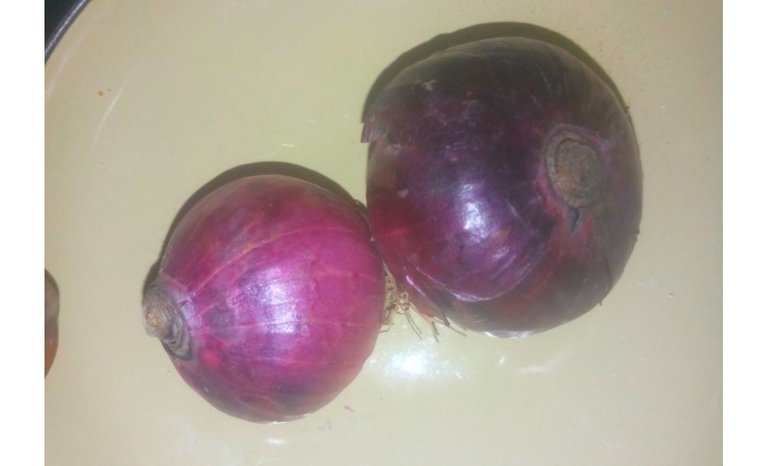 5. Crayfish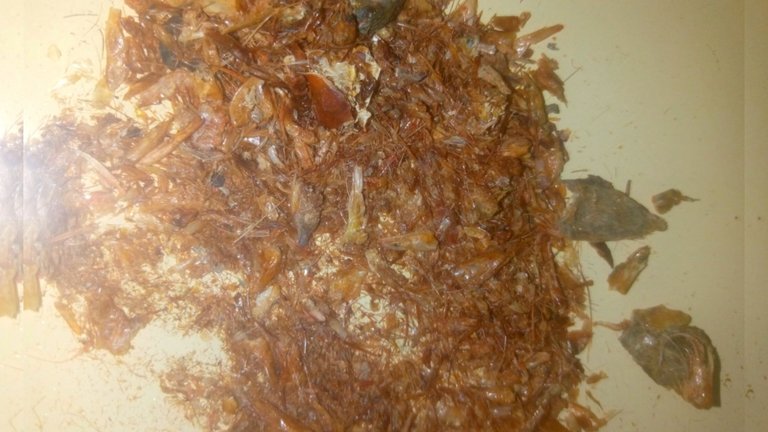 6. Palmoil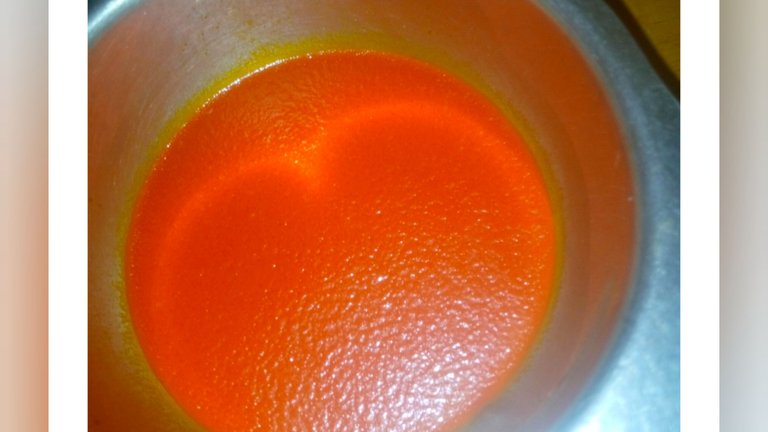 Maggi (seasoning)
Salt
9. Onion leaf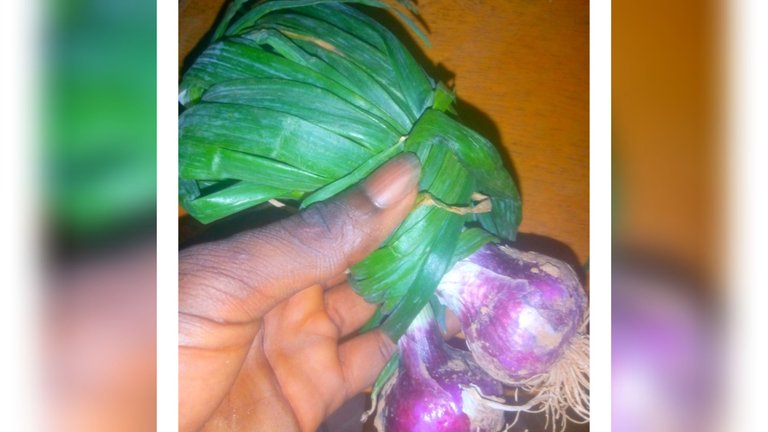 10. Fish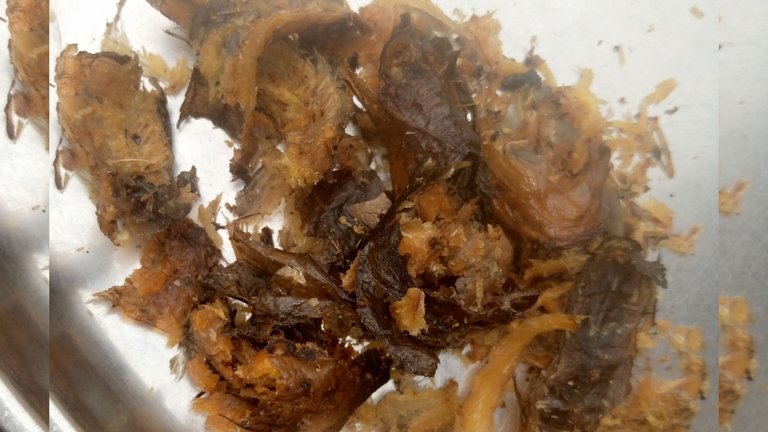 Step by Step preparation.
I first of all picked off the dirts from the beans I want to cook and light up my gas to parboil the beans. Normally beans takes longer time to get done so I have to make it soft before putting the rice inside the boiling water together with the beans.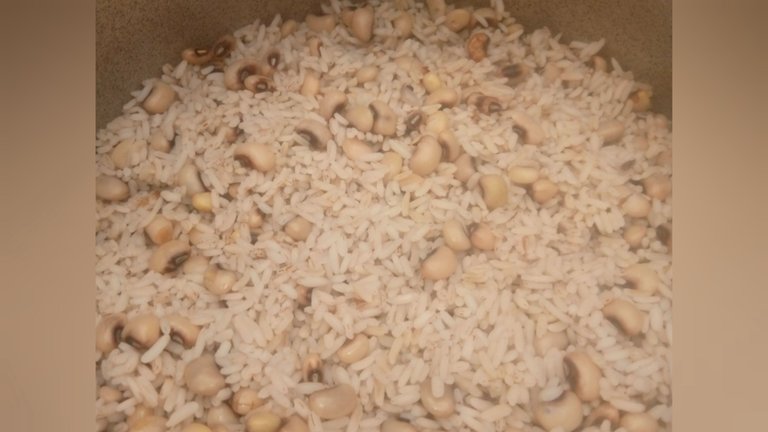 The parboiled rice and beans is ready for washing and throwing away of the too much starchy content of the rice though the rice is more of the local. Foreign rice contains more a lot of this starch because of chemical applications.

After washing of the rice, I fried my oil with the onions and did my mixture. Sometimes I don't fry the oil I will put the oil over the rice and mix the ingredients while I wait for the food to get done. Already I've prepared my ingredients and the only thing I had to do after frying the oil and adding little oil was to mix my ingredients putting the onion leaf last for some very good reasons.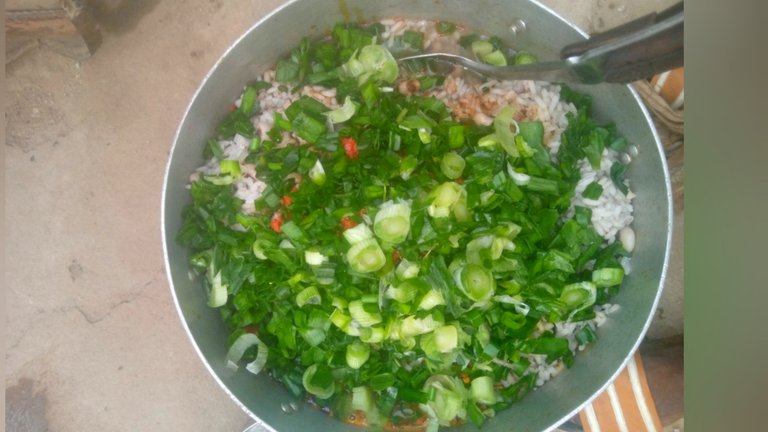 I really prefer vegetables to be half done because I love green leaves for their excess role in the human body. Vegetables supports the circulatory system and increases blood flow.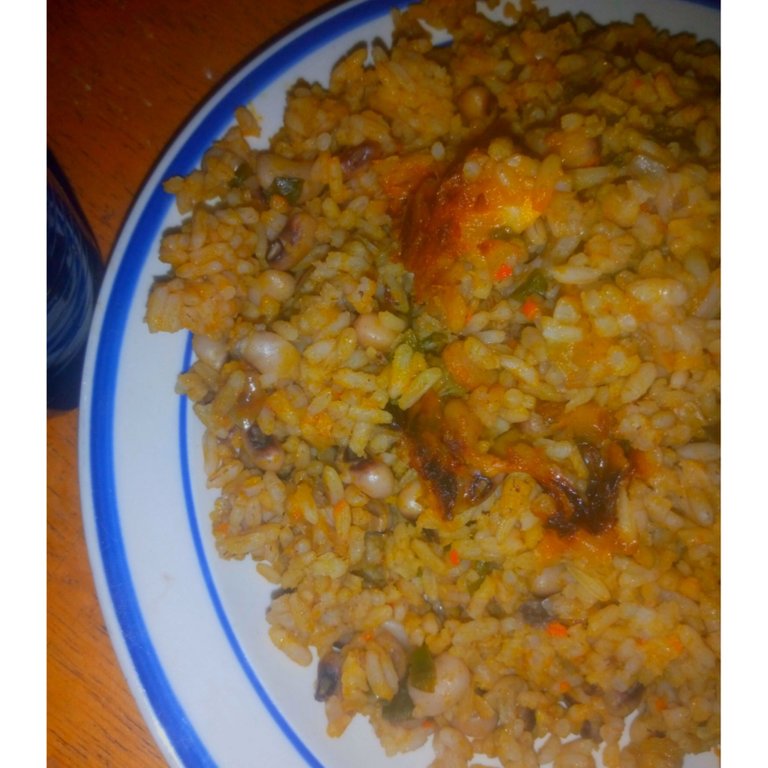 At the end of everything i got my food ready and the Sunday became a remarkable one. Thank You For Visiting My Blog.

Thank You
All pictures are mine and edited through the inshot app


---
---