A perfect Saturday... for me!
Saturday has something divine.
On Sunday something on the couch.



-(I'm crazy, Twitter)-
I don't think perfect days exist, simply because I don't believe in perfection... also because if it existed, in my opinion it would be pretty boring heh heh!
But my ideal Saturday goes like this...
It definitely starts with waking up late, it's not often that I get up after a certain time but I admit it lately I haven't been sleeping much so I need to rest a little more every now and then.
After a nice lunch and a bit of relaxation, Reggina begins, for now we're in Serie B so I often play on Saturday... it wouldn't be a weekend without the Amaranth match!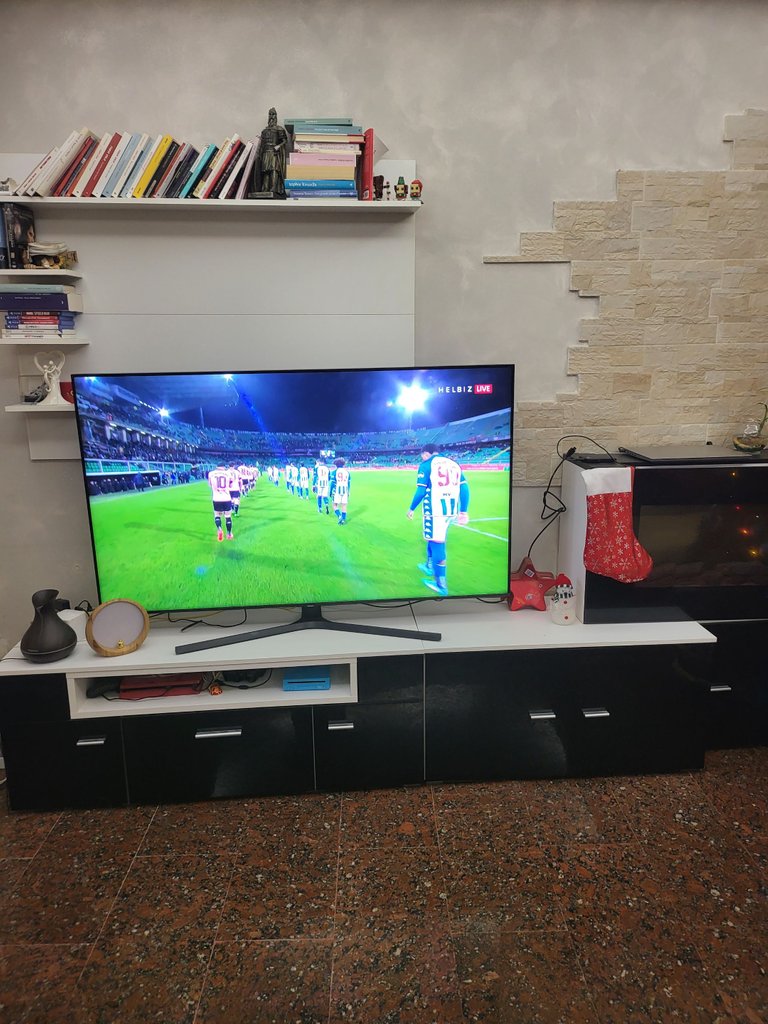 Once the game is over, we go out, and if we win we're all very euphoric like today... this year we're going up to Serie A!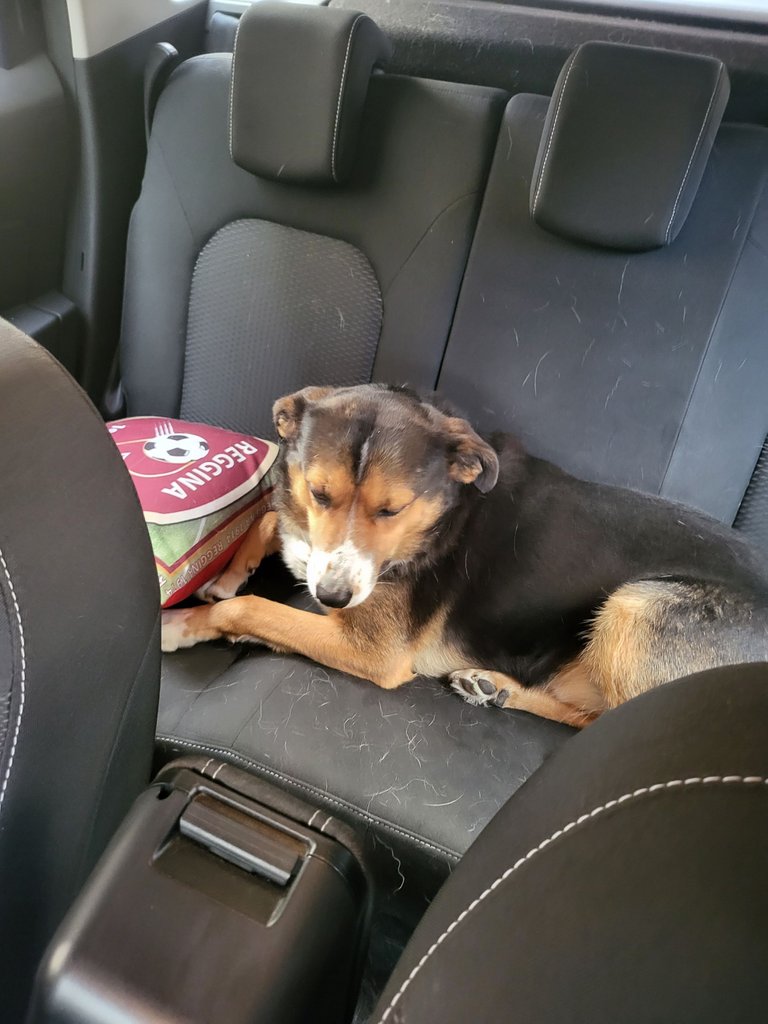 Supermarket destination! We like going to Lidl; yes, Saturday is the day dedicated to shopping and we choose to do it here because we always find something special to prepare for dinner and also because we obviously save a bit...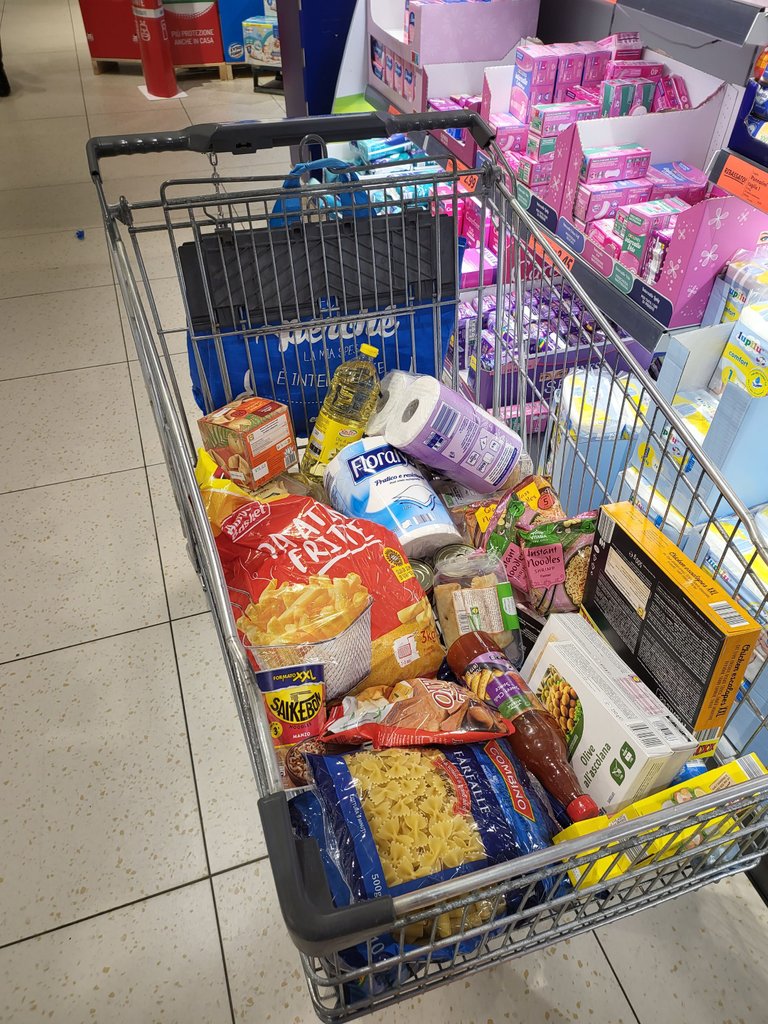 With such a full trolley we can even go on for more than a week, but we prefer to keep stock in the pantry, especially good Italian pasta heh heh!
As you can see this week we found a good offer for fries, tuna and mayonnaise.. and what do you do, don't take advantage of it?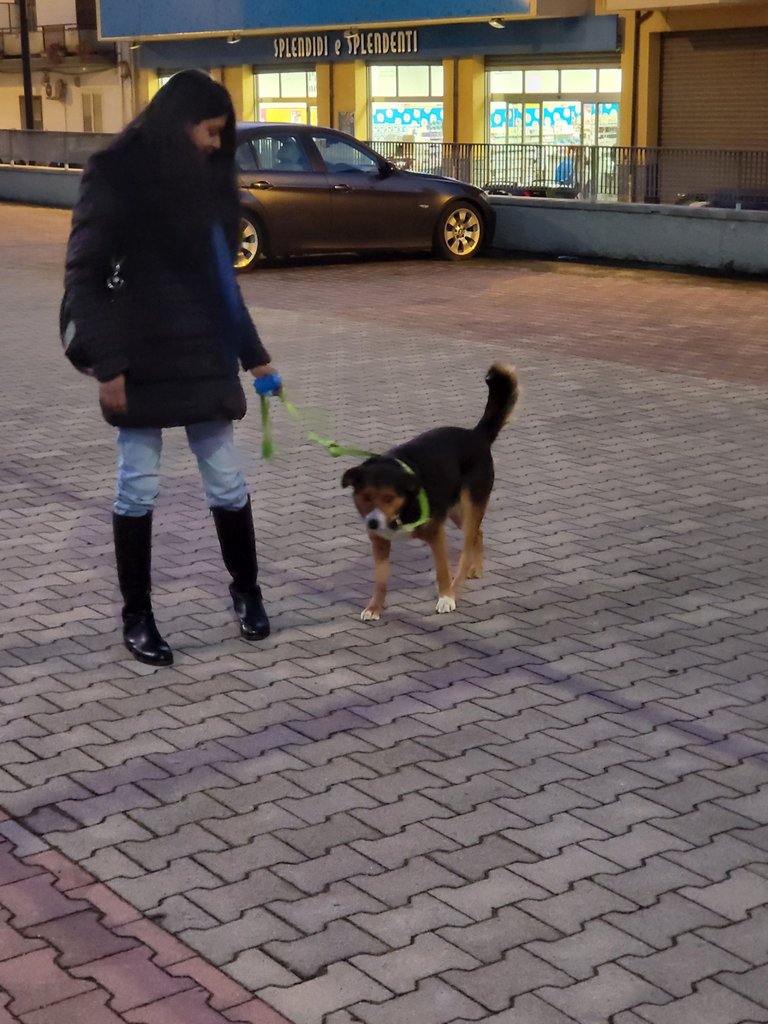 Before returning home we let Marley run a bit, sometimes it's good for him to leave the house too; the strange thing is that he loves to drive, he really enjoys looking outside, greeting the other dogs, when he goes out with us in the car he is really happy i think it's because we are all together.
Back home, we sort out the shopping divided between the freezers and the pantry and start preparing dinner; sometimes we treat ourselves to pizza on Saturdays but this evening we decided to cook; just a little bit, nothing serious...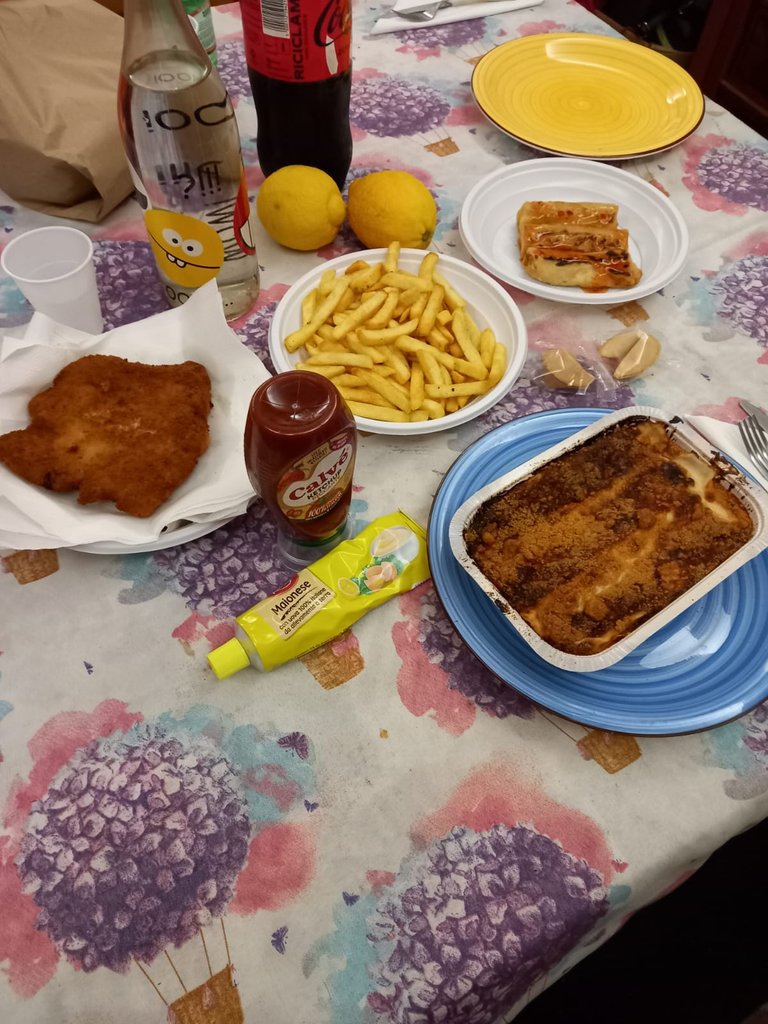 Obviously, after such a meal, the best we can do is roll over on the sofa, which then for me on Saturday night dinner, sofa and film is really the death of him, isn't it? We usually watch cartoons, we are serious people!
And our Saturday evening ends in the warmth of the blankets, it's wonderful to stay under the duvet especially when it's raining and cold outside!
And how do you like to spend Saturday? Or maybe on Sunday? Feel free to express your thoughts below.
Hug you!
🔘 🔘 🔘
Brave heart and kind tongue Will take you far to the Jungle...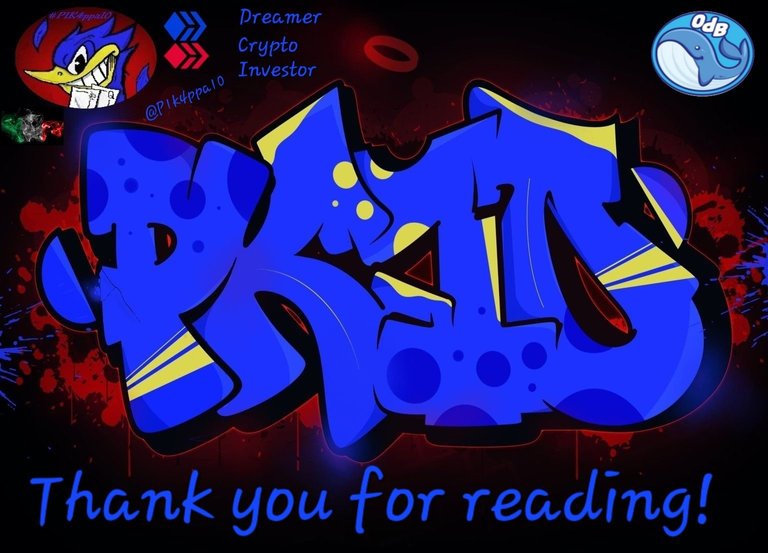 English is not my first language but I try, please forgive any errors.
---
---