Dear Antonio...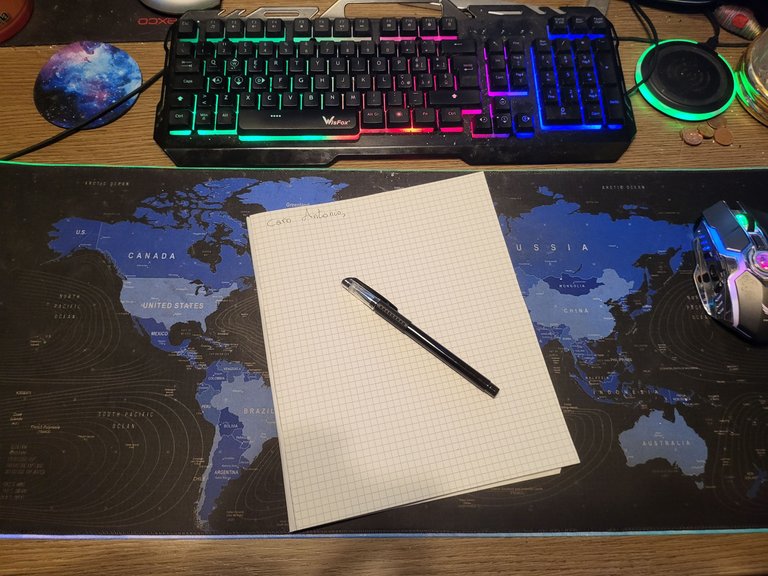 "Nothing in the world can take the place of perseverance.
Not the talent, nothing is more common than failed talented men.
Not the genius; the misunderstood genius is now commonplace.
Not education; the world is full of educated derelicts.
Only perseverance and determination are omnipotent."



CALVIN COOLIDGE
---
---
Also this weekend I'm ready to take advantage of @galenkp's suggestions!
I love them!
Today, then, is a real exercise in personal growth that should be repeated with a certain cadence.
I guess you understand that I'm about to write a letter addressed to myself!
---
Dear Antonio,
as you well know, given the relationship that binds us, I will never tell you the words you want to hear, unless they correspond to the truth and what it really is necessary to say.
Finally after years you have reached your balance, you have built your family which, in a few months, will become even more numerous, what a beautiful thing!
All in all you've been good to date, You've done well; remember, however, that there is still a long way to go.
You will soon be a dad this involves responsibility, certainly a lot of joy and happiness but also a lot of commitment; you have to be able to make the best version of yourself and, after doing so, go after an even better one.
Remember that everything you do is not just for you, your every success is no longer yours alone.
In the past you have learned to belong to yourself; today things have changed, by your choice you belong to your wife and soon to your daughter or son (you're curious right?).
Never forget that All that you are and do is for them, that they finally make you complete.
The other night you were telling me that you have the feeling that the law of attraction or something similar has been activated, I don't know that, what I do know is that now you have everything it takes to express your full potential and, don't , it would be a great shame as well as a bad defeat.
Go on, go on, continue on this path you have taken.
Before saying hello, I just want to give you some advice; the most important, always laugh be cheerful and optimistic and don't take yourself too seriously. Be persevering and constant, don't procrastinate and do what you must, do what is necessary; now that you have finally reached your balance, fight and work to preserve it.
Don't be afraid, indeed yes, have all the fears of this world but face them and defeat them.
Yes, straight and as our dear Nonna Ciccina said always keep honest, you are about to become a father and you must be an example, you must be a witness of what you preach never forget that the words are carried away by the wind the facts remain firm, granite.
Well, I think I can greet you with words I have said many to you and with recommendations I have given you enough; always remember what your motto is... Do your best!
And always remember that I love you dearly and besides, if I don't love you, who should love you?.
---
This is what I, right now, would write to myself in a letter; Thanks as always for getting this far, feel free to express your thoughts in the comments below.
Hug you!
🔘 🔘 🔘
Brave heart and gentle tongue will take you far into the jungle...
---
---
English is not my first language but I try, please forgive any errors
---
---