X Ecency... my perfect day!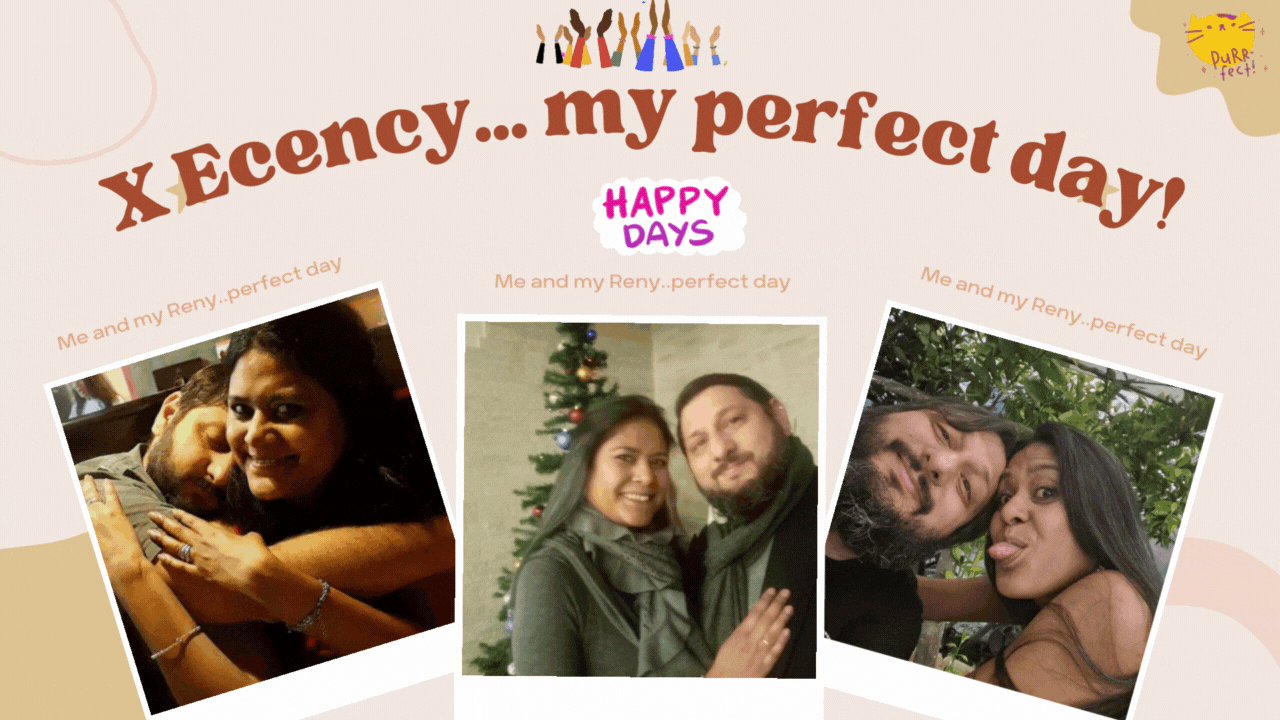 "Don't be afraid of perfection: you will never reach it."



SALVADOR DALI
---
---
I decided to take advantage of the inspiration given to me by @mypathtofire and @ecency and write a post about my perfect day... obviously following the guidelines indicated in the post guide.
Surely, I start from the assumption that my perfect day would be a Saturday or a Sunday, of a life that, just as described in the main post, has given me all the pre-set goals Hive and otherwise, the Crypto world is at its peak and the my investments have brought me the longed-for financial freedom!
I would certainly spend this perfect day in the company of my family, therefore my wife Reny and our beloved pets Marley, Grigino and Macchia; precisely for this reason I think it would be a fairly homely day in which, at most, we would allow ourselves a nice walk in the mountains to take Marley for a little run; not going too far would allow us to spend only a few hours away from home so as not to leave the kittens alone for too long which, obviously, wouldn't tear their tails off for this eh eh!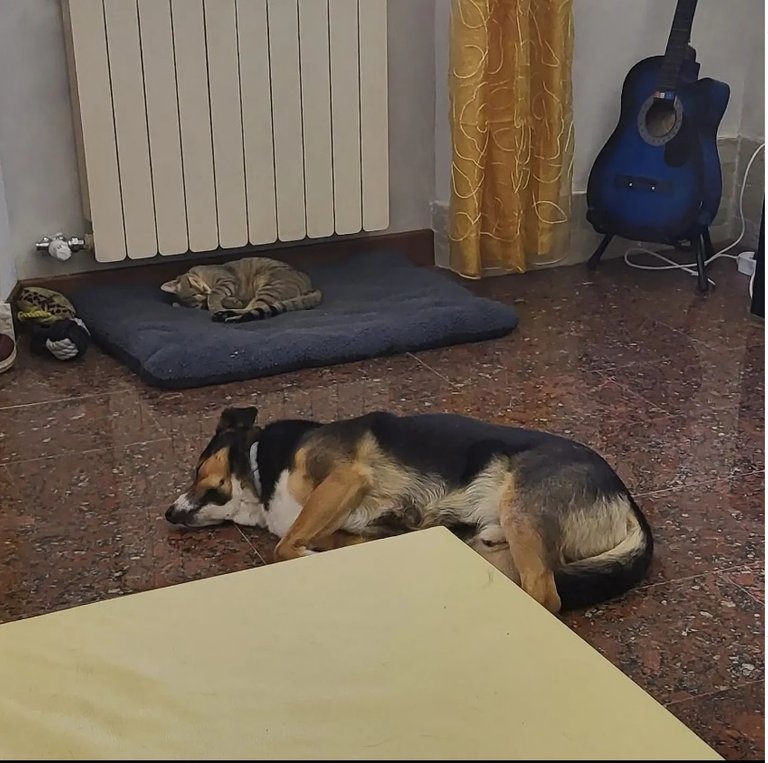 I think I'd set my alarm a little later than usual, not too much, get up around eight and cook my favorite breakfast: bread baked in butter, scrambled eggs and cheese (most likely cheddar) and bacon, drink a nice juice pear fruit and finally cappuccino and pistachio cream puff!
Before such a breakfast, of course, I would have gone for my daily walk, just wandering around the woods to think and relax, half an hour nothing more.
Back home from the walk, hot shower, super breakfast and then I prepare coffee for my wife who stays to sleep a little longer eh eh!
You must know that Reny never eats breakfast and in the morning she only drinks a cup of coffee which, of course, I take to bed.
We're definitely talking about a summer day, so I'd spend the morning soaking in our fantastic whirlpool tub... I can even stay there for hours eh eh!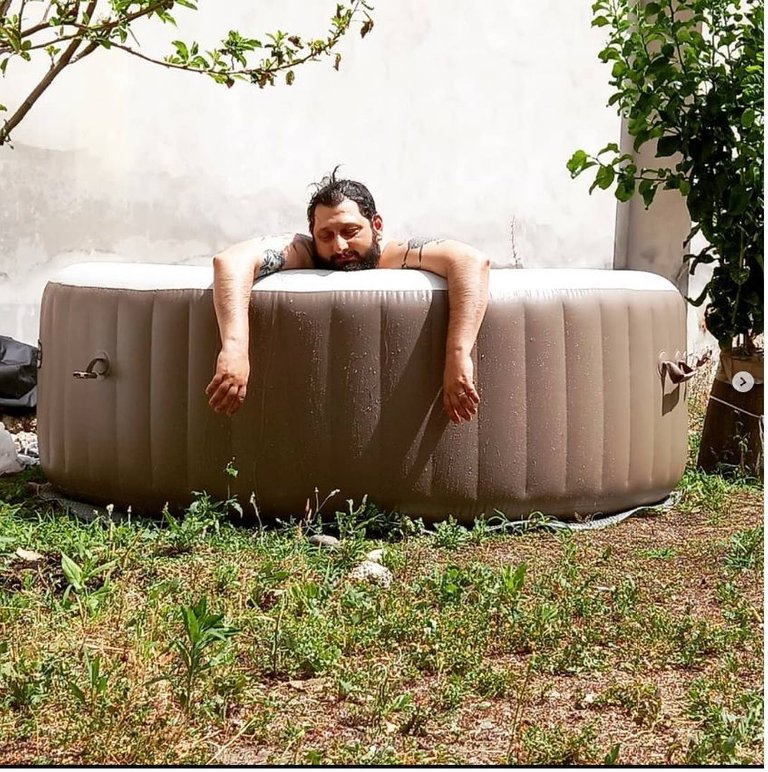 At a certain time I would go to prepare lunch, I love to cook and then one day it is perfect for me if it is first for my wife so, on this day, she is queen and she will just have to laze around and relax!
In the end I opted for a Sunday so lunch will be the typical one on the last day of the week: I cook some pappardelle with meat sauce and then some aubergine meatballs.
In Reggio Calabria it's not Sunday without meatballs heh heh!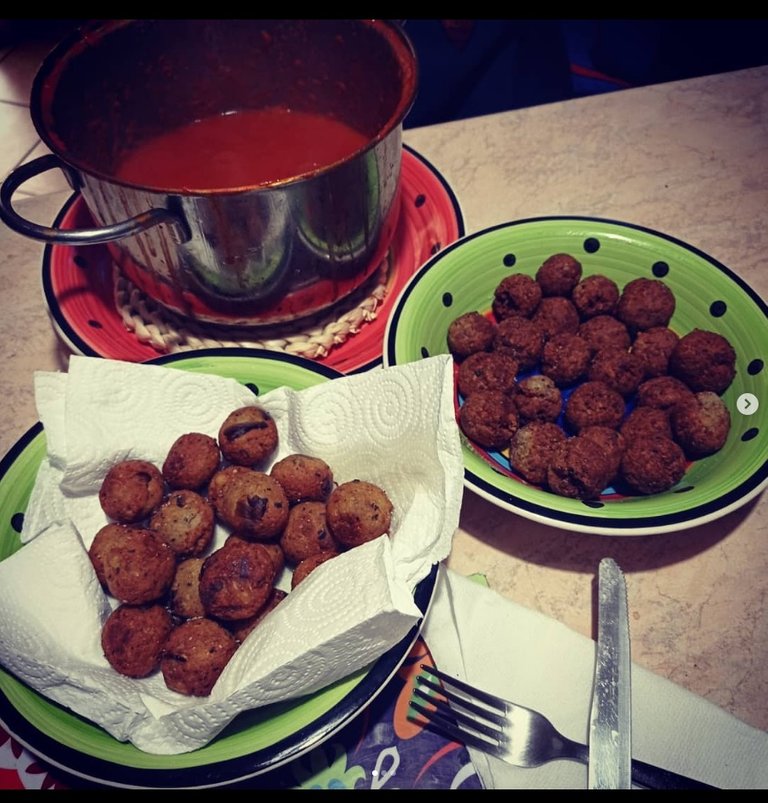 After lunch, a short nap like a siesta is always there and, once you wake up, off you go!
We settle down and we all drive towards Gambarie, a mountain village that is just half an hour from where we live; beautiful place, fresh clean air, woods, peace and quiet!
Marley has a lot of fun taking long walks in the woods all together; obviously always on a leash because we don't want to lose him... but he has the one that stretches 5 meters so let's say he can wander around in abundance eh eh!
then, despite the extendable leash, he always stays close to us; many times I think that he could easily do without it but I prefer to avoid it, also because we could meet someone who is afraid of dogs and it would not be correct.
At a certain time you have to go back, we don't want Grigino and Macchia to be left alone at home too much, they could easily devastate the whole garden!😅
Plus, we're all starting to feel peckish... especially Marley!
Since the day is perfect and it's a party, I would say that before returning we can make a detour to Donna Yolanda, a trattoria that comes on the way home (it is always found in Gambarie) to eat something and avoid having to cook once we return.
The perfect dinner in this place consists of a platter of cold cuts as an appetizer, tagliolini with mushrooms as a first course and mixed grilled meat as a second course, to finish with a good homemade limoncello, grandmother's cake and coffee!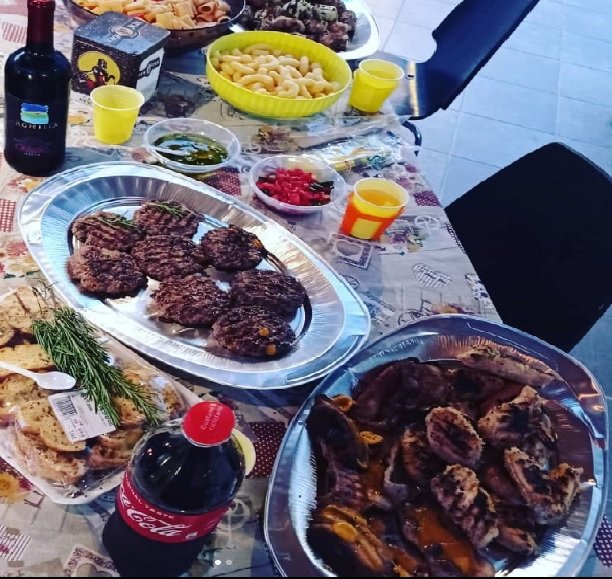 No, don't worry, we haven't forgotten about Marley, nor could Donna Yolanda ever forget that she has prepared a nice dish for him with some meat and a little pasta... Marley, by the way, is always his welcome guest and never pay heh heh! There are still many good and kind people in the world.😀
Once you get home, get comfortable in your bathing suit and flip flops and watch a good movie all together!
Well yes! when we are on the sofa Marley, Grigino and Macchia are with us, they especially love to watch movies in which there are animals eh eh!
After the short film almost ready for bed, first as usual I end the day with a nice bath with hydromassage this time alone, Reny prefers not to take a bath in the evening, even if it's hot the water could annoy her ears and then he gives me a few minutes of solitude, he knows that I love cultivating these moments too... and if you're wondering yes, this is the perfect day but my wife is even more perfect than the day!
---
Wouldn't be a bad day at all, would it? Do you know what my luck is?
That this perfect day is actually real, it's one of our summer Sundays, maybe we don't always go to the mountains but let's say that for better or worse during the weekends we often experience similar days.
I will never stop thanking life because I am truly a lucky person!
Thanks for making it this far, feel free to leave your thoughts in the comments below!
Hug you!
🔘 🔘 🔘
Brave heart and gentle tongue will take you far into the jungle...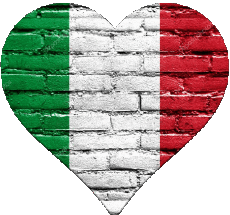 "Non aver paura della perfezione: non la raggiungerai mai."



SALVADOR DALÍ
---
---
Ho deciso di sfruttare lo spunto datomi da @mypathtofire e da @ecency e scrivere un post sulla mia giornata perfetta... ovviamente seguendo le linee indicate nel post guida.
Sicuramente, parto dal presupposto, che la mia giornata perfetta sarebbe un sabato o una domenica, di una vita che, proprio come descritto nel post principale, mi ha regalato tutti gli obiettivi prefissati Hive e non, il mondo delle Crypto è ai suoi massimi e i miei investimenti mi hanno portato alla tanto agognata libertà finanziaria!
Questa giornata perfetta la passerei sicuramente in compagnia della mia Famiglia, quindi di mia Moglie Reny e delle nostre amate bestioline Marley, Grigino e Macchia; proprio per questo motivo credo proprio sarebbe una giornata abbastanza casalinga nella quale, al massimo, ci concederemmo una bella passeggiata in montagna per portare Marley a correre un po'; il non allontanarci troppo ci permetterebbe di passare fuori casa solo qualche ora in modo da non lasciare soli per troppo tempo i gattini che, ovviamente, non si strapperebbero la coda per questo eh eh!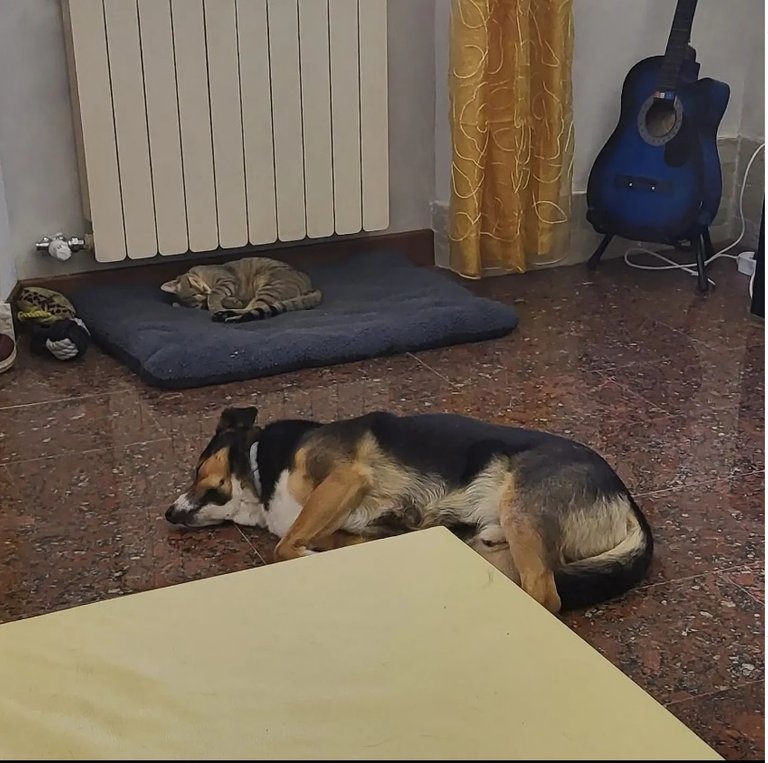 Credo che punterei la sveglia un pelo più tardi del solito, non troppo, mi alzerei verso le otto e cucinerei la mia colazione preferita: pane cotto nel burro, uova strapazzate e formaggio (cheddar molto probabilmente) e pancetta, da bere una bel succo di frutta alla pera e per concludere cappuccino e saccottino alla crema di pistacchio!
Prima di una colazione del genere, ovviamente, sarei andato a fare la mia passeggiata quotidiana, solo in giro per i boschi a pensare e rilassarmi, mezzoretta nulla di più.
Rientrato a casa dalla passeggiata doccia calda, super colazione e dopo preparo il caffè a mia moglie che resta a dormire un pò di più eh eh!
Devi sapere che Reny non fa mai colazione e la mattina beve solo una tazza di caffè che, naturalmente, le porto a letto.
Stiamo sicuramente parlando di una giornata estiva, passerei quindi la mattinata a mollo nella nostra fantastica vasca idromassaggio... posso starci anche per ore eh eh!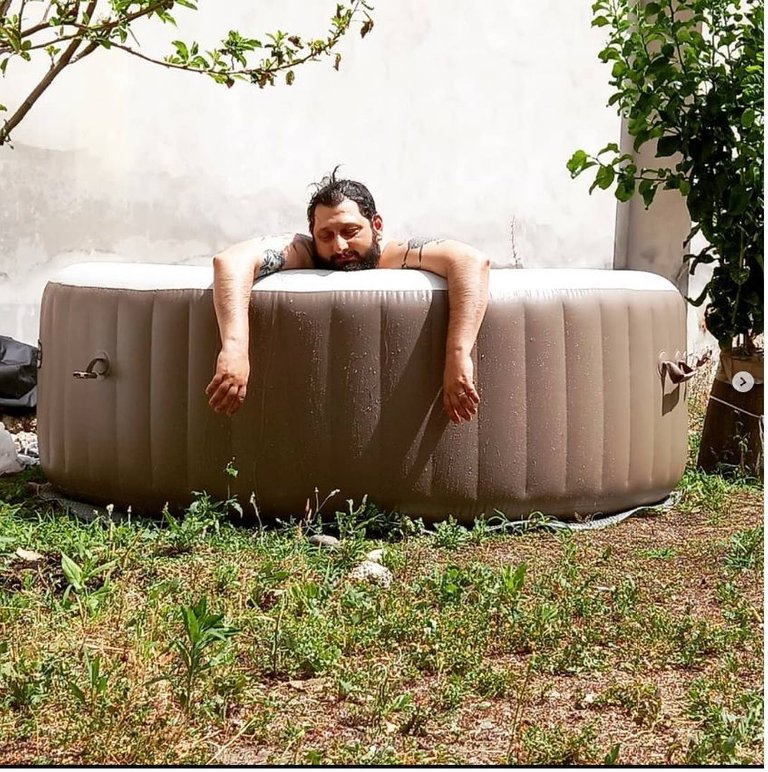 Ad un certo orario andrei a preparare il pranzo, adoro cucinare e poi un giorno è perfetto per me se lo è prima per mia moglie quindi, in questo giorno, lei è regina e dovrà solo oziare e rilassarsi!
Alla fine ho optato per una domenica quindi, il pranzo sarà quello tipico dell'ultimo giorno della settimana: cucino della pappardelle al ragù e poi delle polpette di melanzane.
A Reggio Calabria non è domenica senza le polpette eh eh!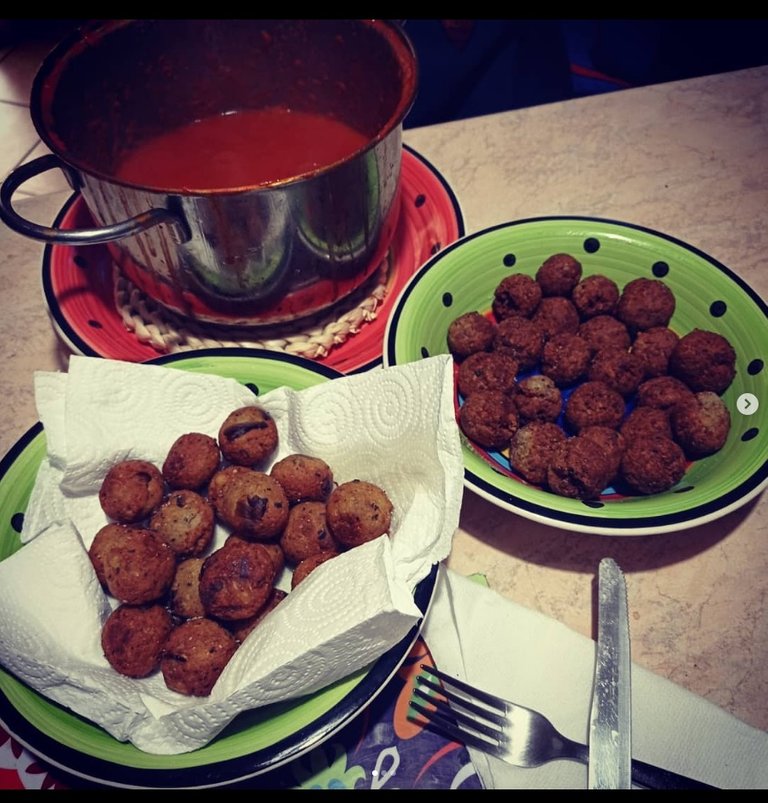 Dopo pranzo un breve pisolino a mo' di siesta ci sta sempre e, una volta svegli, via!
Ci si sistema e tutti in macchina direzione Gambarie, un paesino di montagna che si trova ad appena mezz'ora da dove abitiamo; posto bellissimo, aria fresca e pulita, boschi, pace e tranquillità!
Marley si diverte tantissimo a fare delle lunghe passeggiate per i boschi tutti insieme; ovviamente sempre al guinzaglio perché non vogliamo perderlo...però ha quello che si allunga 5 metri quindi diciamo che può gironzolare in abbondanza eh eh!
che poi, nonostante il guinzaglio allungabile, lui resta sempre vicino a noi; tante volte penso che potrebbe tranquillamente farne a meno ma preferisco evitare, anche perché, potremmo incontrare qualcuno che ha paura dei cani e non sarebbe corretto.
Ad un certo orario bisogna rientrare, non vogliamo che Grigino e Macchia restino troppo da soli a casa, potrebbero tranquillamente devastare l'intero giardino!😅
Inoltre, cominciamo a sentire tutti un leggero languorino... soprattutto Marley!
Visto che il giorno è perfetto ed è festa direi che prima di rientrare possiamo fare una puntatina da Donna Yolanda, una trattoria che viene di strada rientrando a casa (si trova sempre a Gambarie) per mangiare qualcosa ed evitare di dover cucinare una volta rientrati.
La cena perfetta in questo posto consta di tagliere di salumi come antipasto, tagliolini ai funghi per primo e grigliata di carne mista come secondo, per chiudere un buon limoncello fatto in casa, torta della nonna e caffè!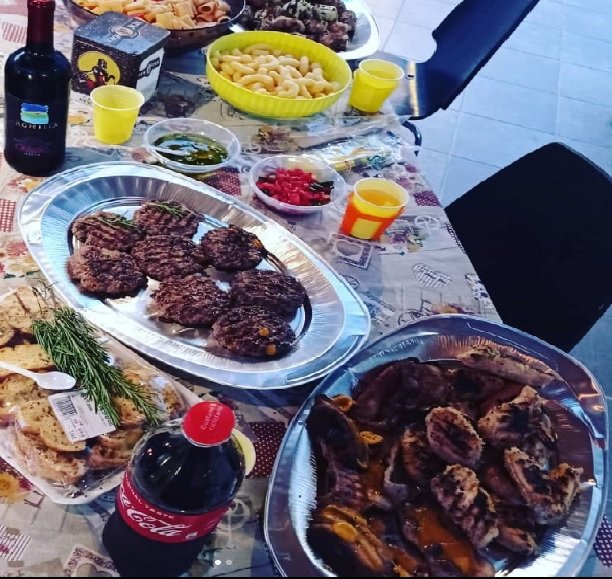 No, sta tranquillo, non ci siamo dimenticati di Marley, né mai potrebbe dimenticarsene Donna Yolanda che ha preparato per lui un bel piatto con della carne e un po' di pasta... Marley tra l'altro è sempre suo gradito ospite e non paga mai eh eh! Nel Mondo c'è ancora tanta gente buona e gentile.😀
Arrivati a casa ci si mette comodi, costume e infradito e si guarda un bel film tutti insieme!
Ebbene si! quando siamo sul divano Marley, Grigino e Macchia stanno insieme a noi, amano guardare soprattutto film in cui ci sono gli animali eh eh!
Finito il filmetto quasi pronti per la nanna, prima come di consueto chiudo la giornata con un bel bagnetto con idromassaggio questa volta da solo, Reny preferisce la sera non fare il bagno, anche se fa caldo l'acqua potrebbe darle fastidio alle orecchie e poi mi regala qualche minuto di solitudine, sa che amo coltivare anche questi momenti... e se Te lo stai chiedendo si, questa è la giornata perfetta ma mia moglie è ancor più perfetta della giornata!
---
Non sarebbe affatto male come giornata, vero? Sai quale è la mia fortuna?
Che questa giornata perfetta in realtà è reale, è una delle nostre domeniche estive, magari non sempre andiamo in montagna ma diciamo che bene o male durante i fine settimana viviamo spesso giornate simili.
Non smetterò mai di ringraziare la vita perché sono davvero una persona fortunata!
Grazie per essere arrivato fino a questo punto, sentiti libero di lasciare i tuoi pensieri nei commenti qui sotto!
Ti Abbraccio!
🔘 🔘 🔘
Cuore coraggioso e lingua gentile ti porteranno lontano nella giungla...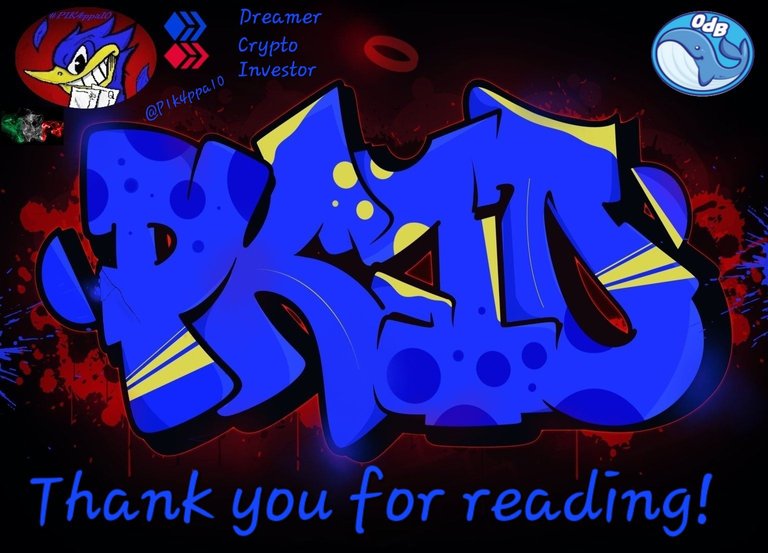 English is not my first language but I try, please forgive any errors.
---
---