Creando arte navideño con SD v 2.0 / Creating Christmas art with SD v 2.0
Hola amigos, espero que estén muy bien. El día de hoy les quiero mostrar algunas imágenes hechas con SD v 2.0 que me han gustado mucho, y es que si bien se ha removido el arte del data set aún se pueden conseguir resultados muy bonitos usando las técnicas adecuadas.
Para empezar debo decir que el resultado ha sido en su mayoría gracias al prompt negativo que he usado, ya que estuve probando varios y puedo decir que este en general me ha servido para varias generaciones. Y bueno, el objetivo de hoy era obtener imágenes navideñas y empece con imágenes foto realistas las cuales fueron estas, pedí un hombre de nieve pájaro tomando café y estos fueron los resultados.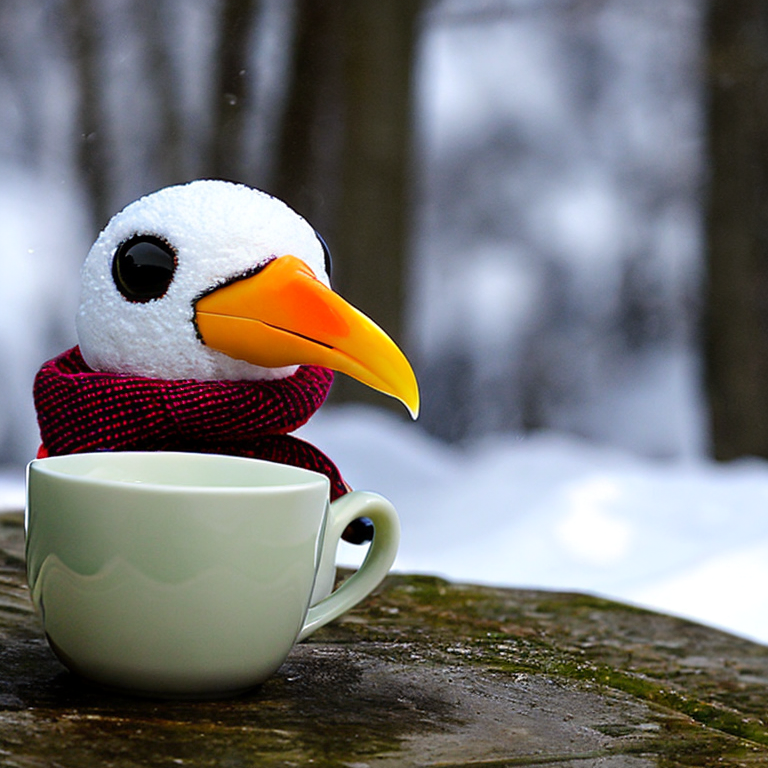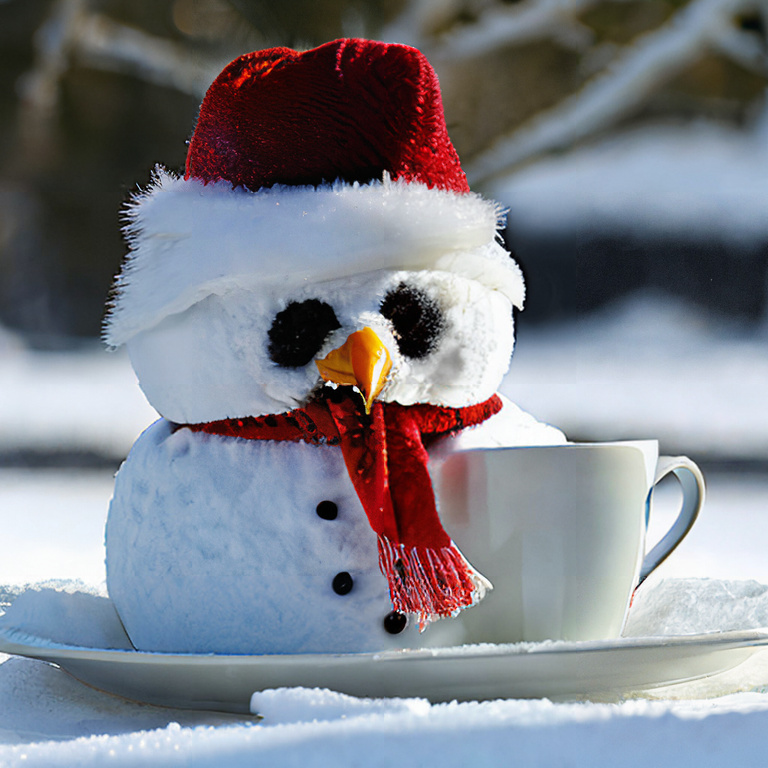 Luego me puse pensar como se verian hechas pintura al óleo y decidí pedir un hombre de nieve vestido de santa claus en pintura al óleo y obuve un resultado muy bello.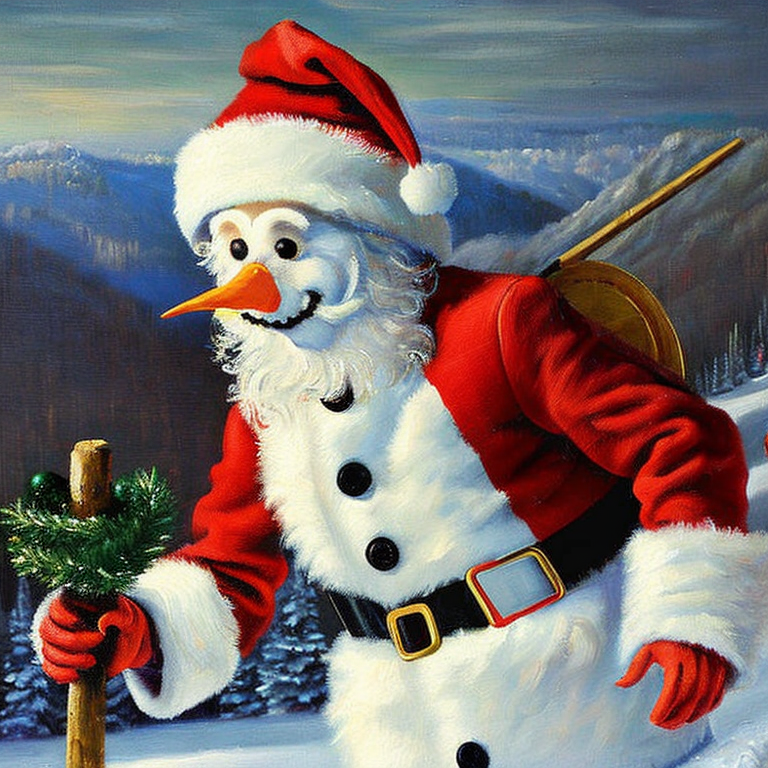 Seguí experimentado ya que yo buscada unas pinturas al oleo más impresionistas con brochazos gruesos y obtuve algunos resultados muy bellos.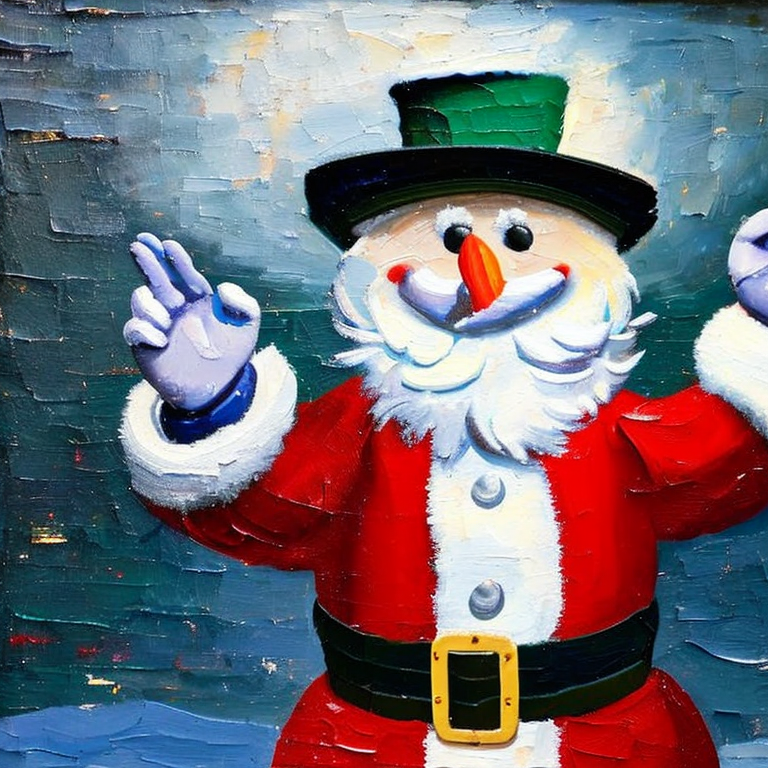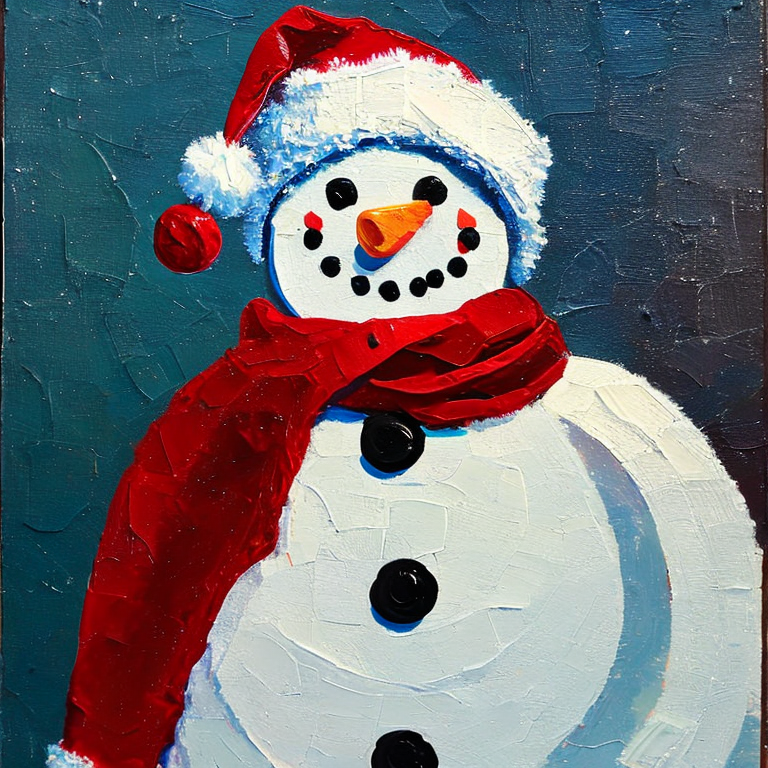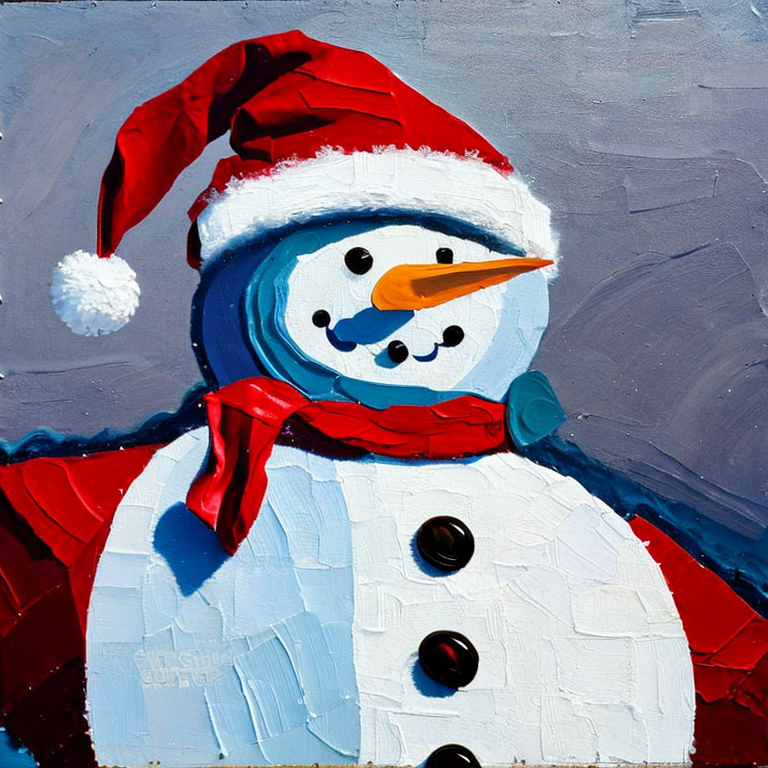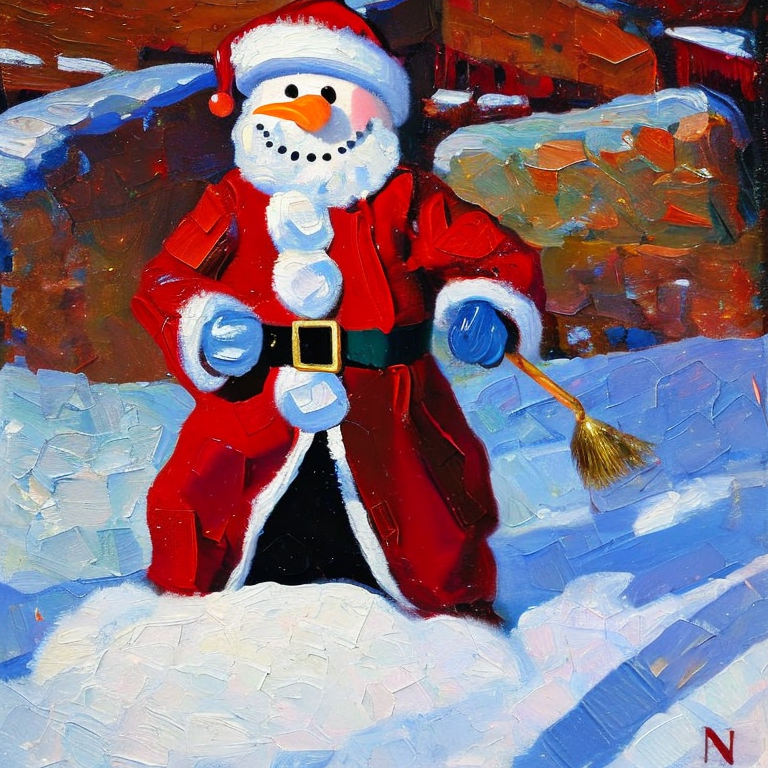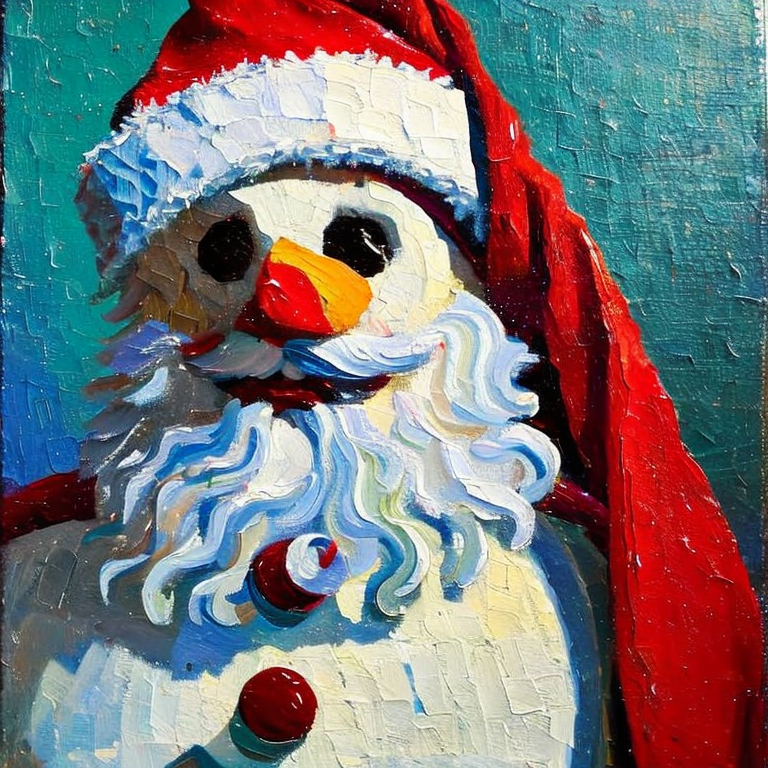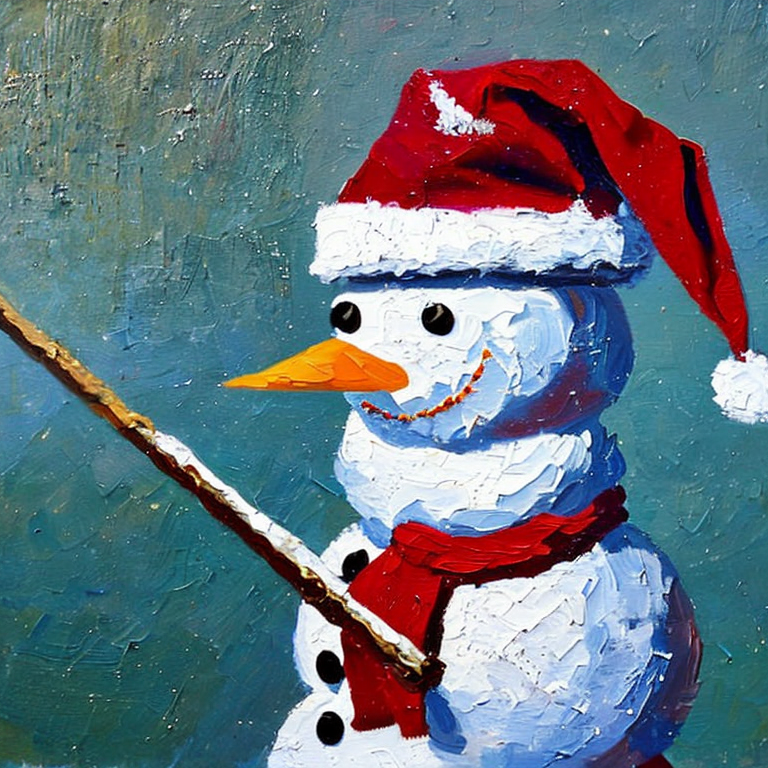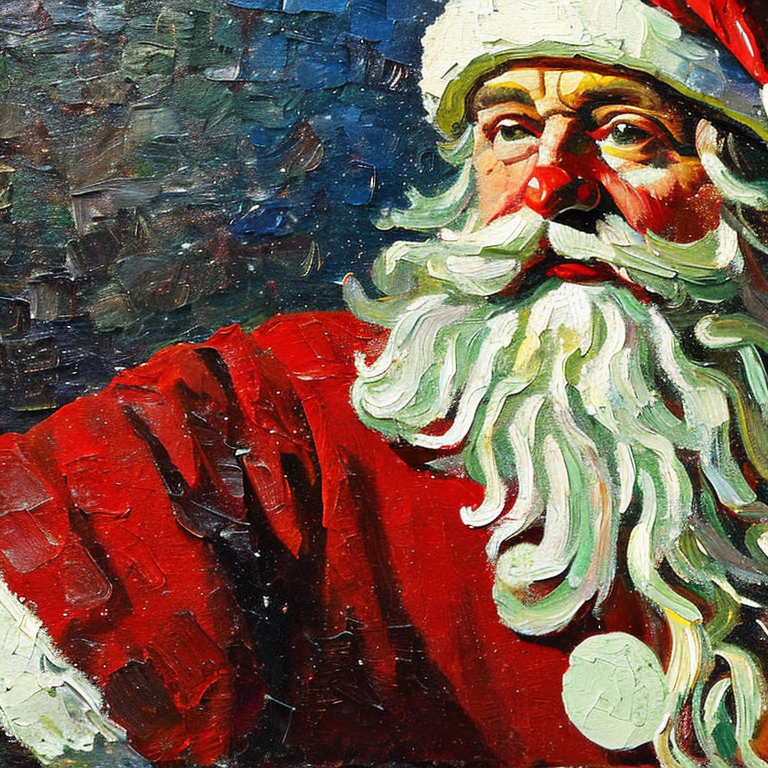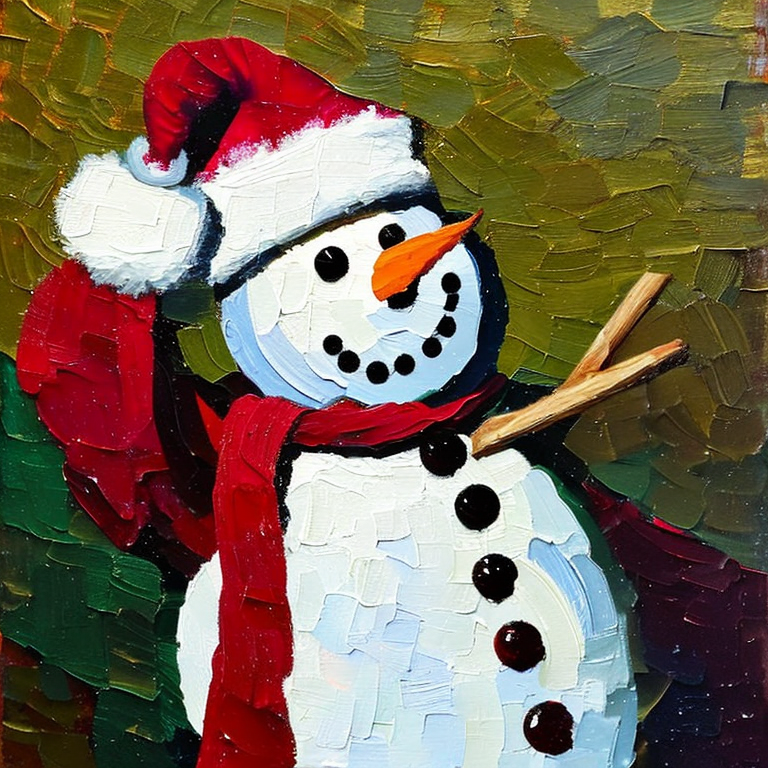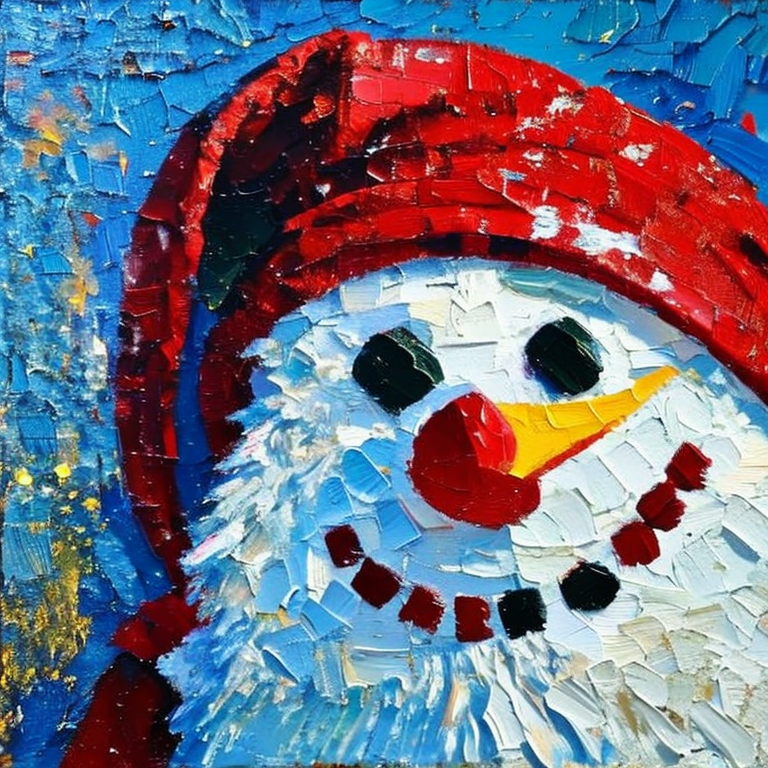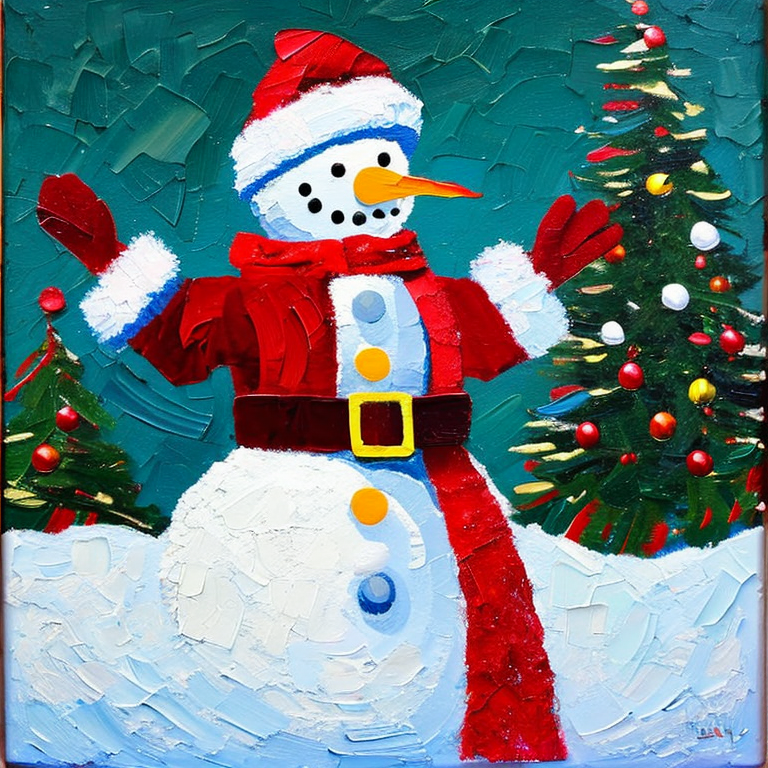 Y bueno eso sería todo por hoy, también les aviso que si quieren obtener resultados como estos les puedo vender el prompt con su respectivo prompt negativo y todos los parámetros usados por solo 5 HBD, hasta un próximo blog.
---
English
Hello friends, I hope you are very well. Today I want to show you some images made with SD v 2.0 that I really liked, and although the art of the data set has been removed, you can still get very nice results using the right techniques.
To begin with I must say that the result has been mostly thanks to the negative prompt I have used, since I have been trying several and I can say that this one in general has served me for several generations. And well, today's goal was to get Christmas images and I started with photo realistic images which were these, I asked for a snowman bird drinking coffee and these were the results.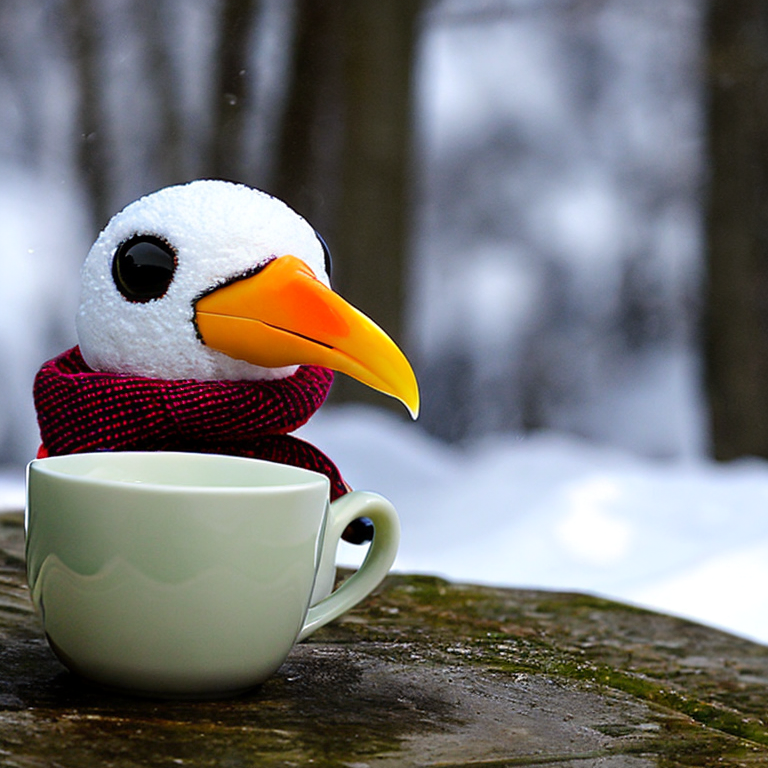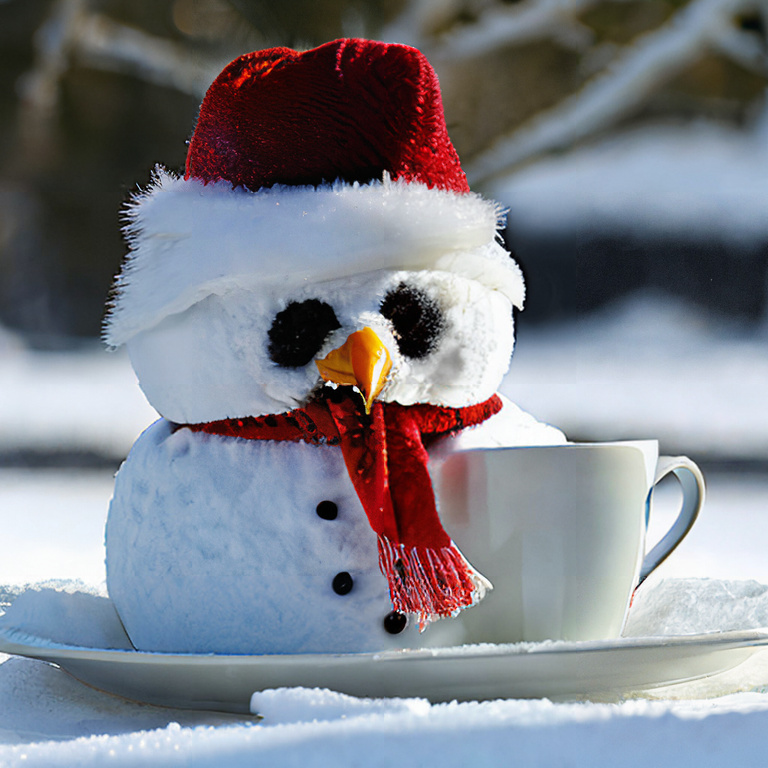 Then I started thinking about what they would look like in oil paint and decided to order a snowman dressed as santa claus in oil paint and I got a very beautiful result.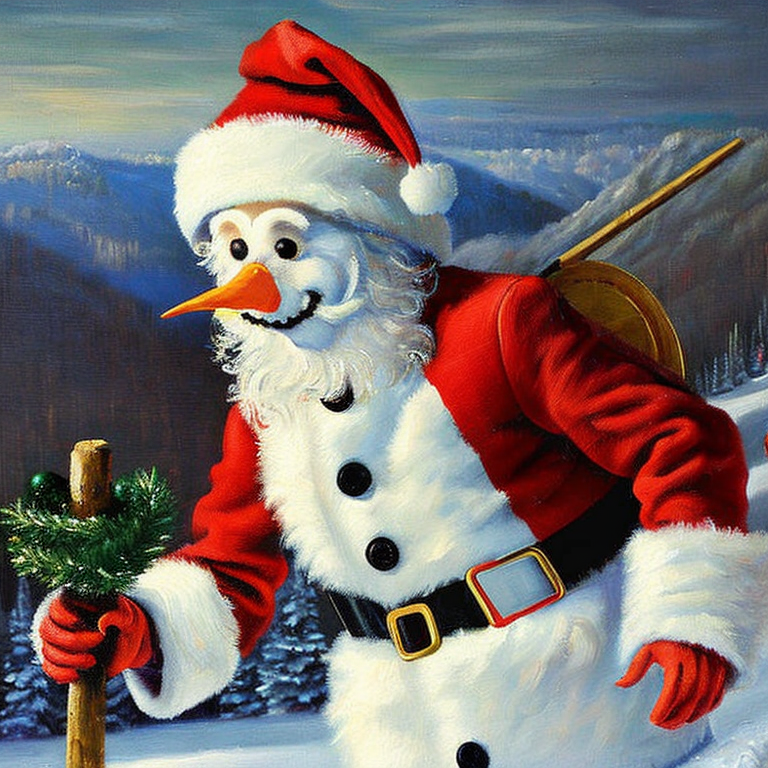 I kept experimenting as I was looking for more impressionistic oil paintings with thick brush strokes and got some very beautiful results.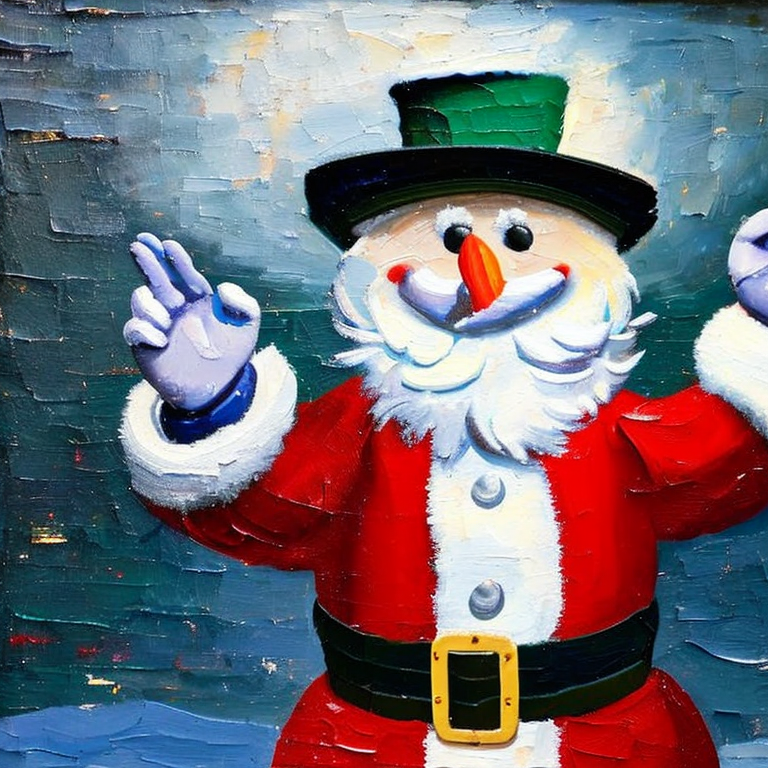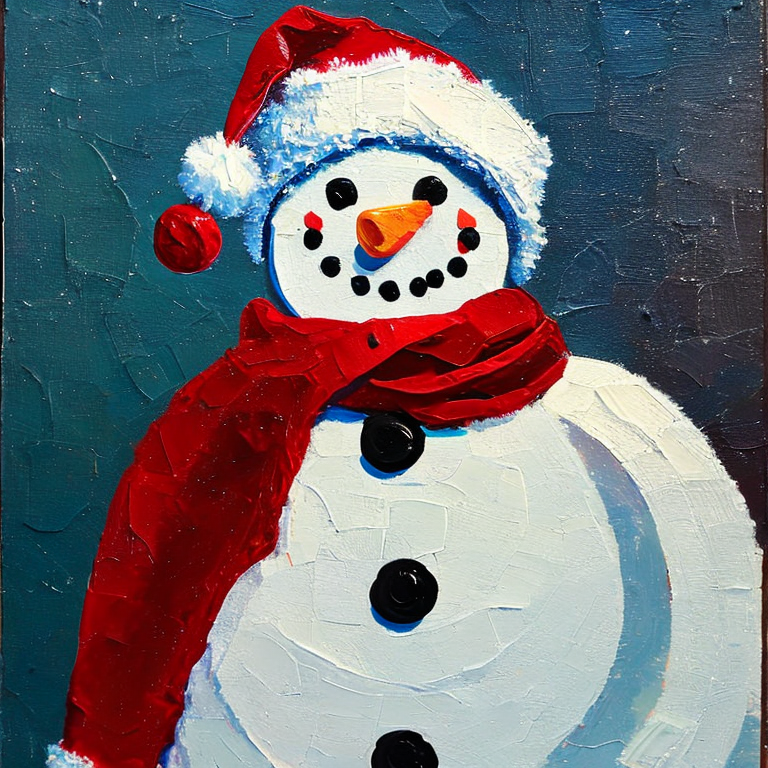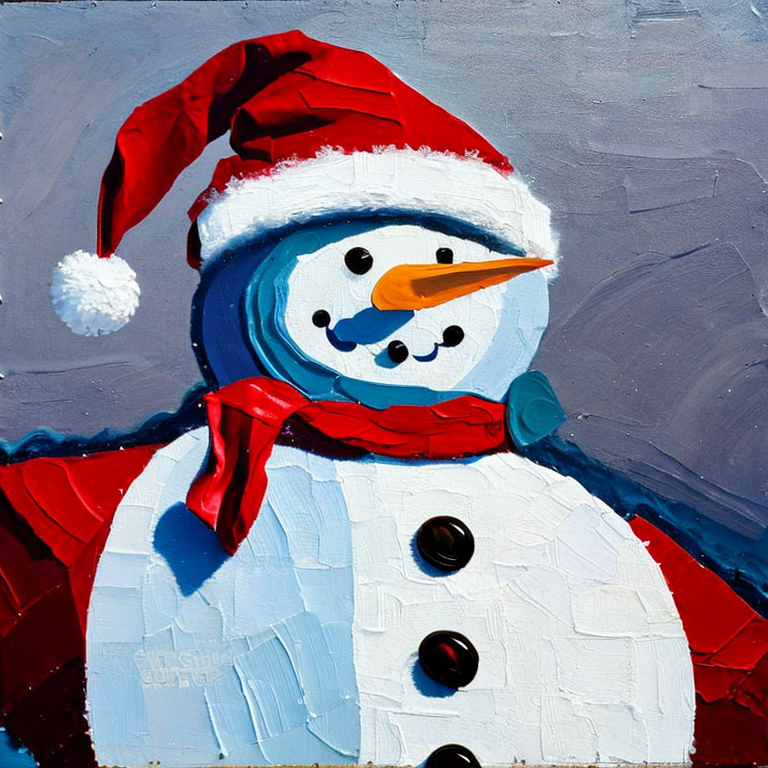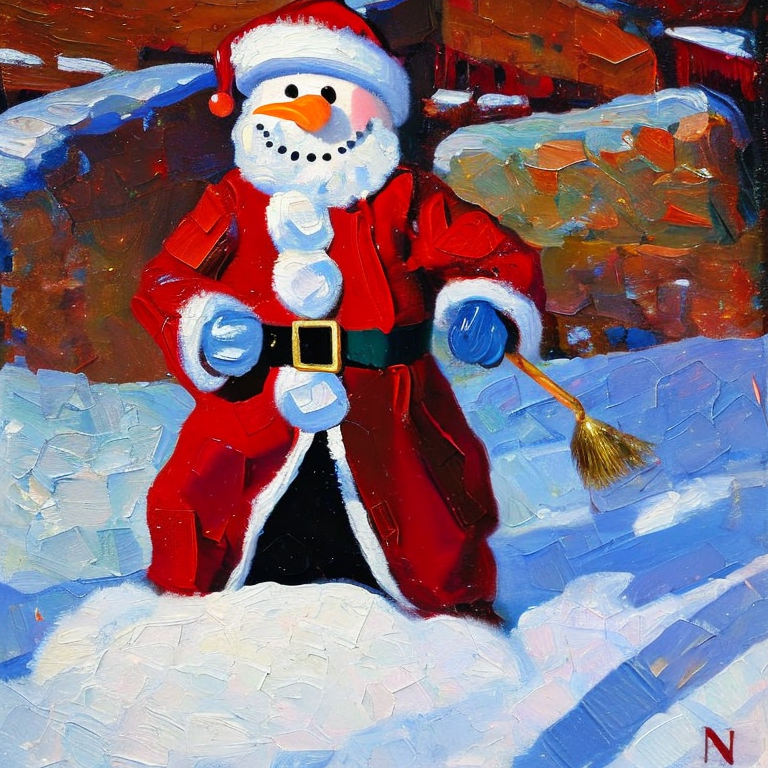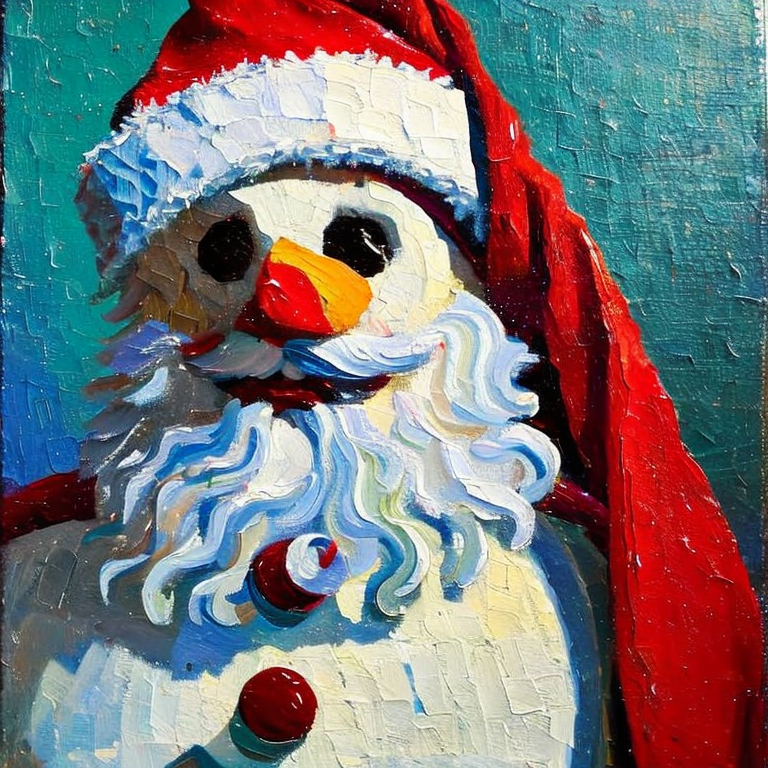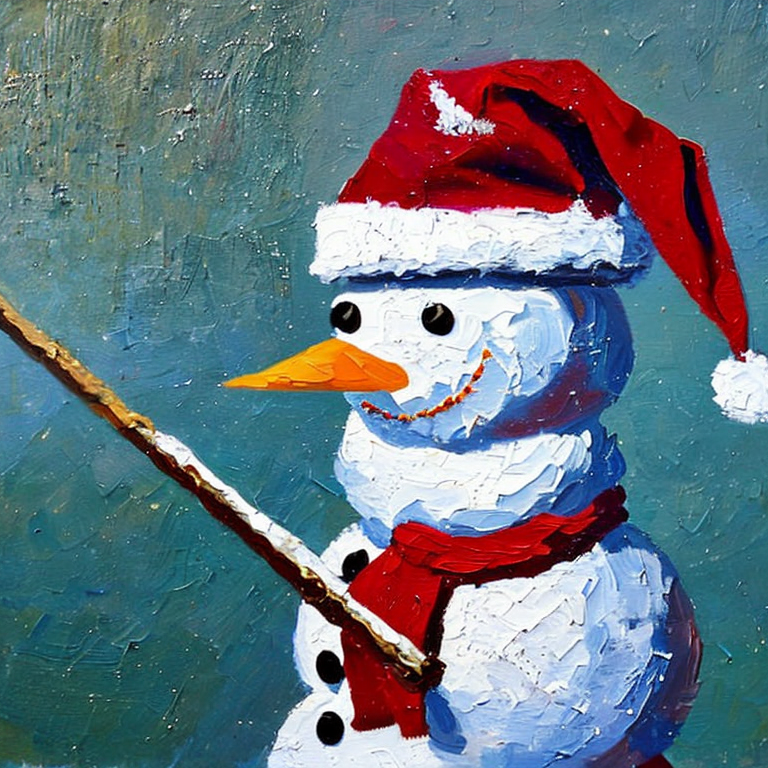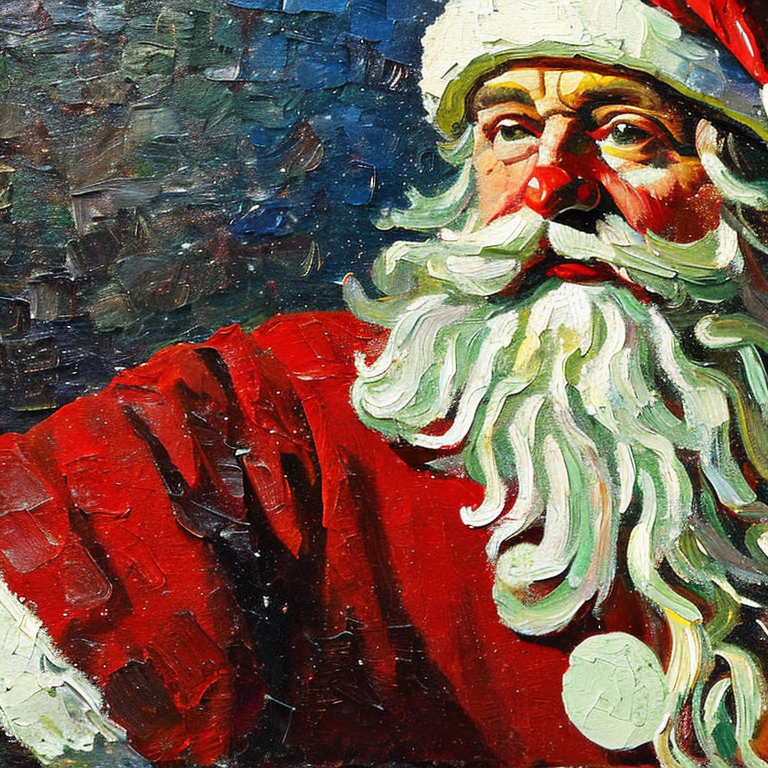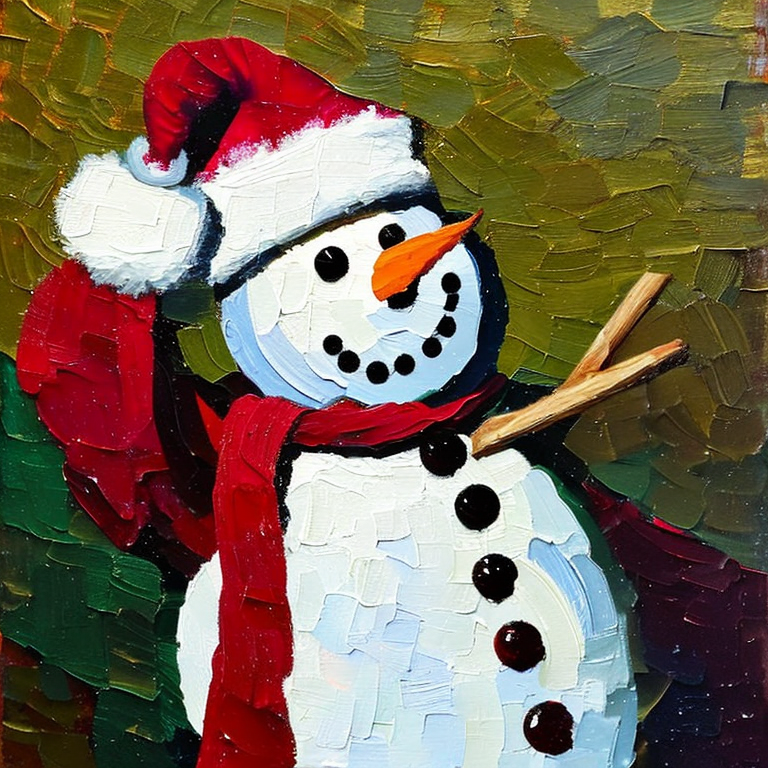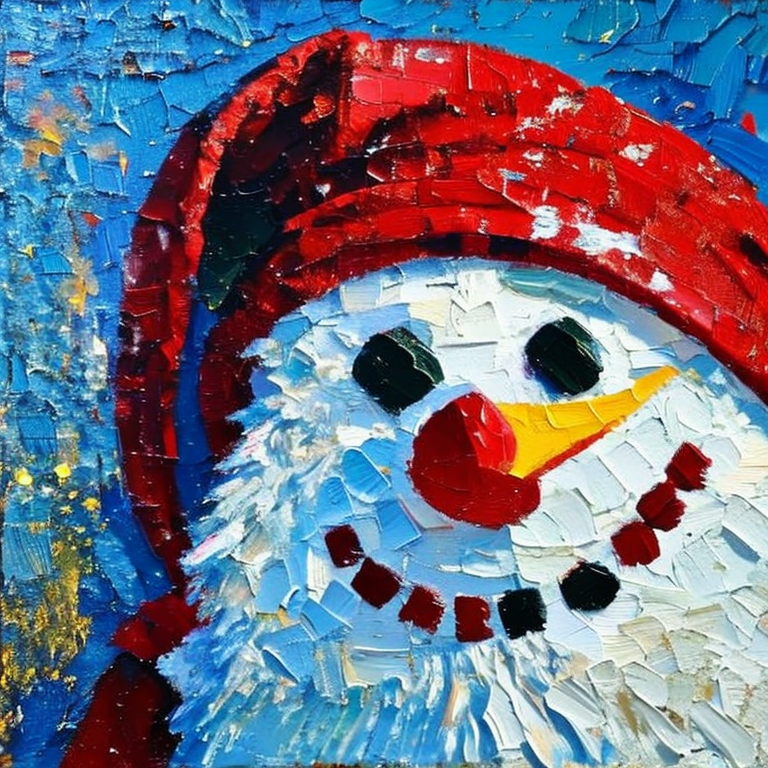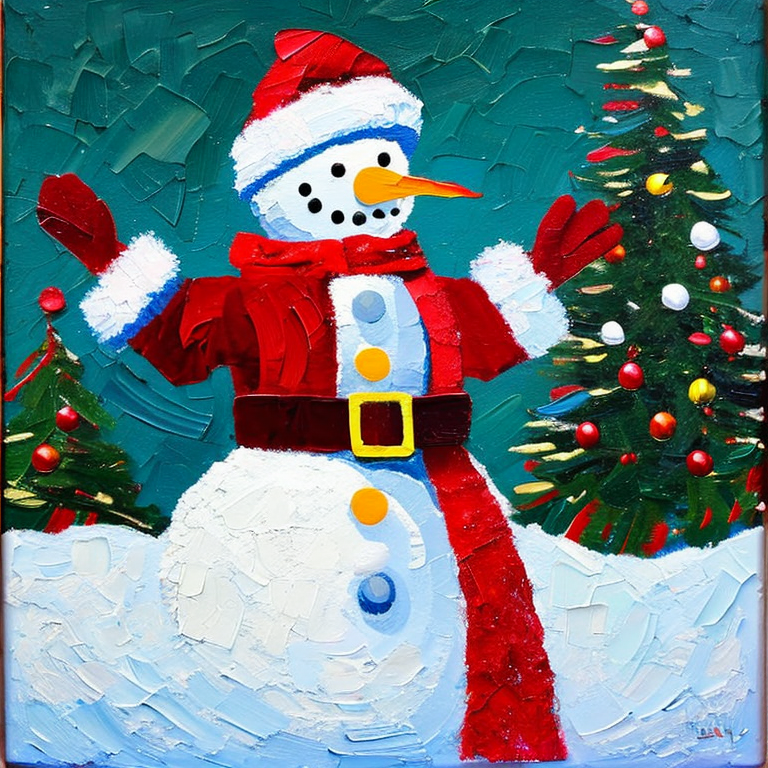 And well that would be all for today, I also warn you that if you want to get results like these I can sell you the prompt with its respective negative prompt and all the parameters used for only 5 HBD, until a next blog.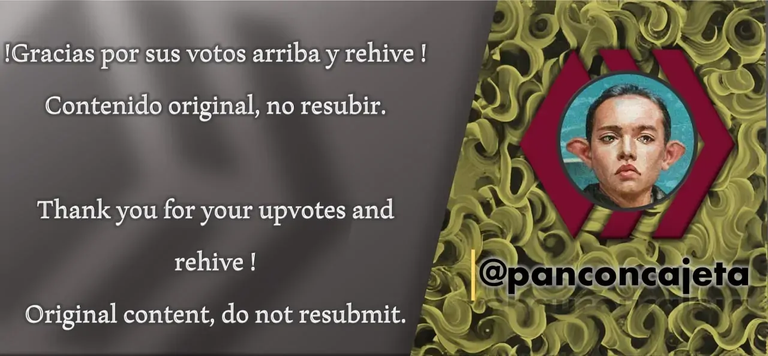 Imagen hecha por @fclore22
---
---