La gran autoridad diamante. / The great diamond authority.
Hola amigos, espero estén muy bien hoy. El día de hoy les traigo un post relacionado a una de mis caricaturas favoritas de cartoon network; me refiero a Steven Universe. Si alguien aquí vio la caricatura recordaran que iba de alienígenas hechas de cristal que conquistaban planetas. Y las regentes eran unos seres conocidas como las diamantes. En la serie habían 4 diamantes; la matriarca blanco, y sus "hijas" azul, amarillo y rosa.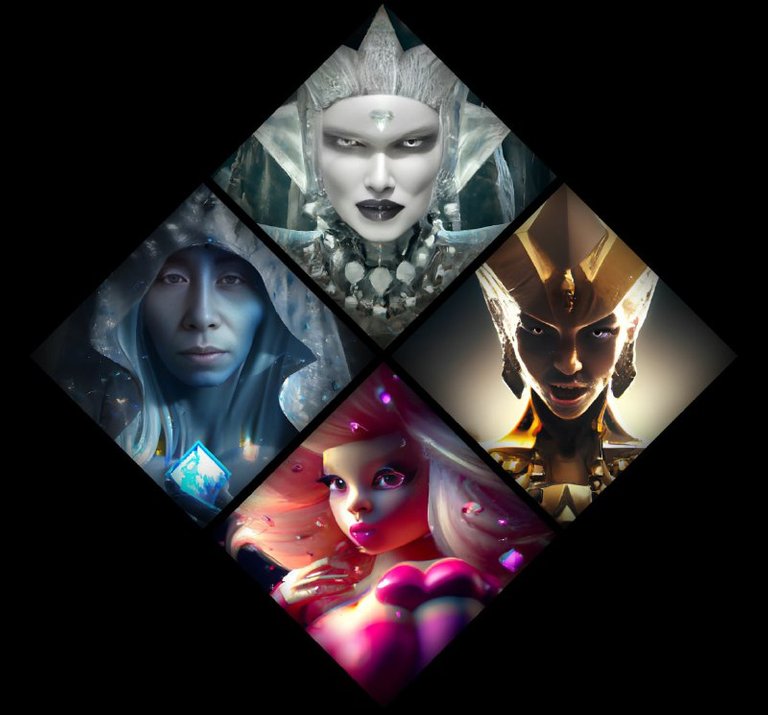 La serie en si es larga y compleja e involucra misterio, acción, traiciones y amistad. Pero bueno este post no es para platicarles sobre la serie, mas bien para mostrarles el trabajo que he hecho con ayuda de dall-e 2 para darles vida a las diamanes.
Antes de comenzar les quiero mostrar unas fotos de las diamantes de la serie para comparar con las que yo he hecho.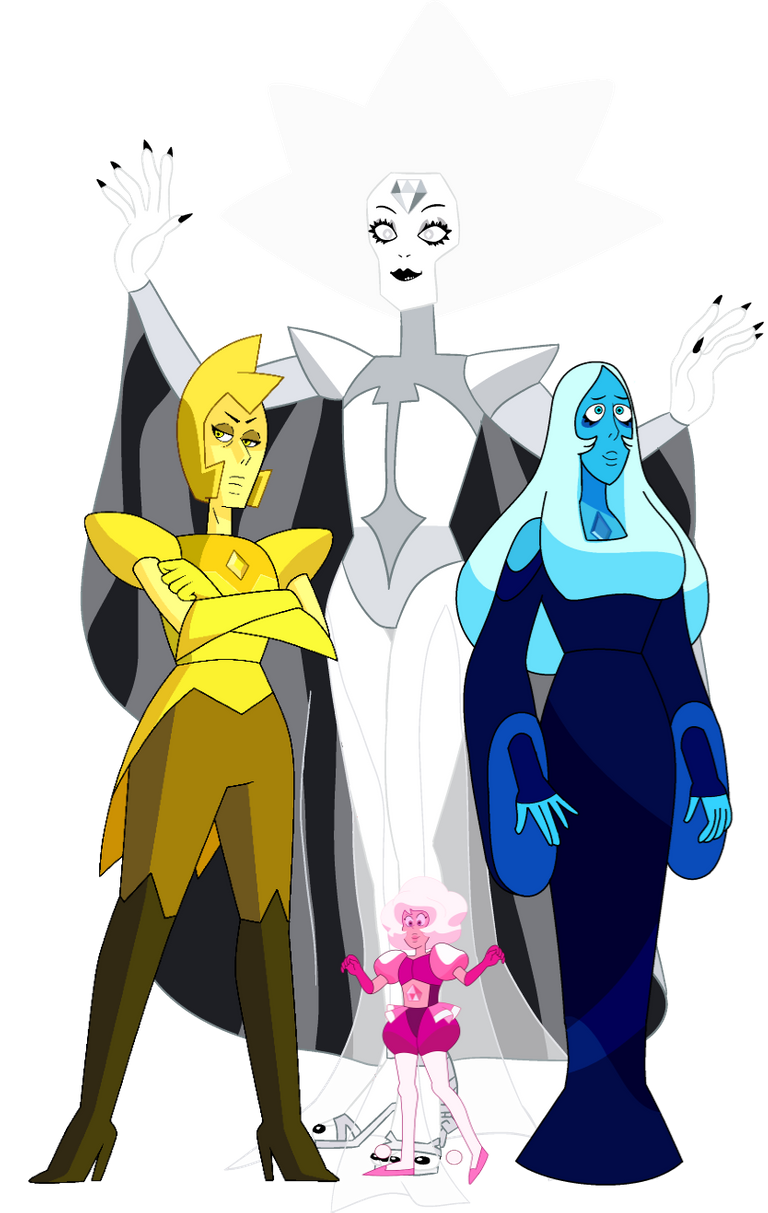 Fuente
Para comenzar les mostrare a mi versión de blanco y todos los cambios que he hecho para llegar a la versión final.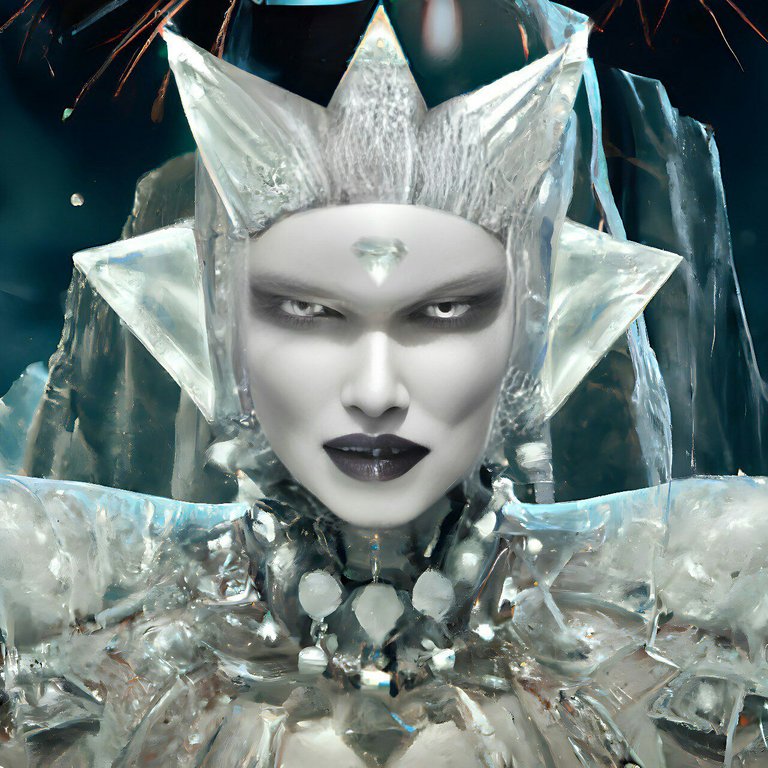 Esta primer diamante ha sido la más difícil de lograr ya que el primer resultado no se parecía en nada a la de la seria, por más intentos que hice no pude conseguir con un solo prompt un resultado satisfactorio así que he tenido que editarle con la herramienta inpainting los ojos blancos, la corona y los labios negros, además de retocar cosas del rostro.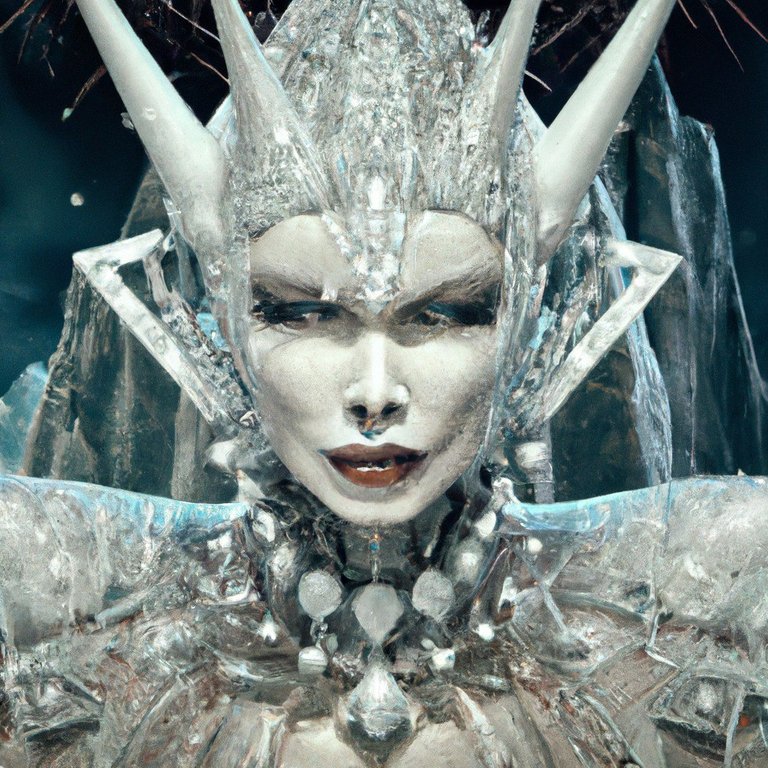 Aquí después de varios intentos conseguí unos labios negros.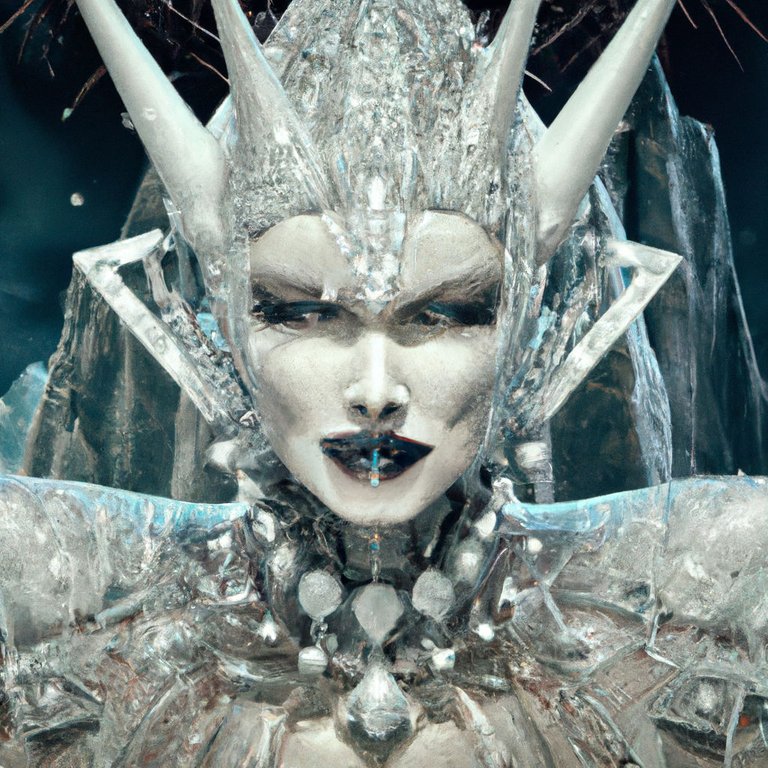 Aquí conseguí ponerle ojos blancos aunque al principio no podía y tuve que ingeniármelas.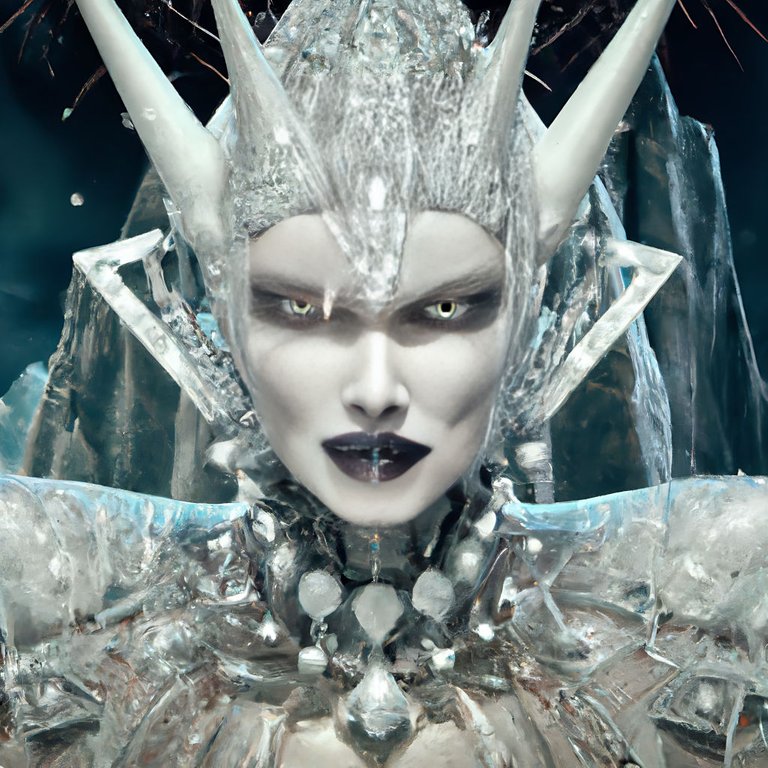 Luego la corona fue lo más dificil ya que las puntas las hacia o chuecas o no era lo que quería, tuve que hacer muchas ediciones hasta que logre el resultado final pero faltaba su rasgo más característico; su diamante en la frente.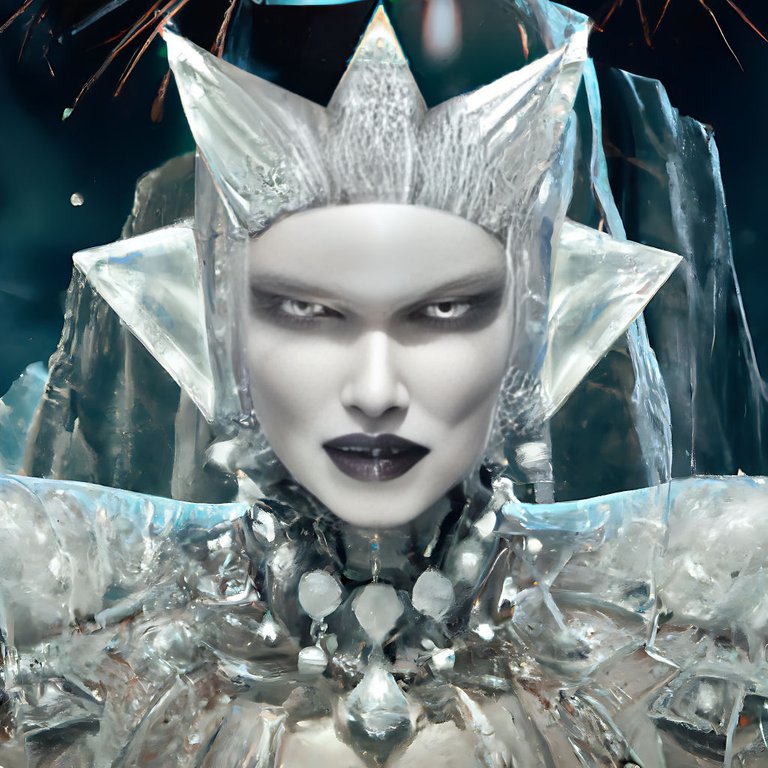 Ahí batallé mucho y dall-e no lograba poner el diamante en la frente así que tuve que hacerlo a mano recortando el diamante de su collar, luego hacer una versión sin el diamante del collar, superponer las dos fotos y mover el diamante de su collar a su frente y editarlo.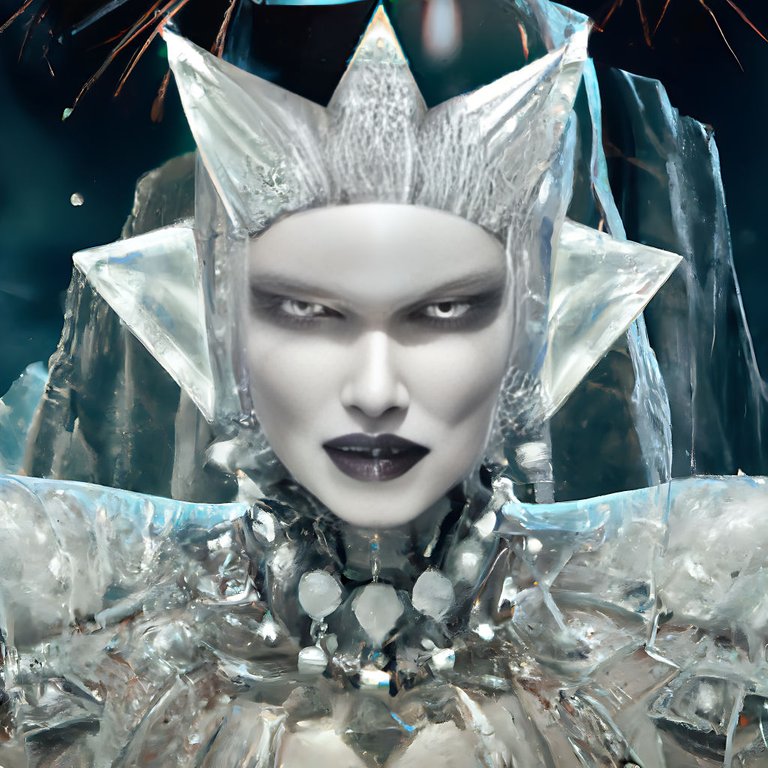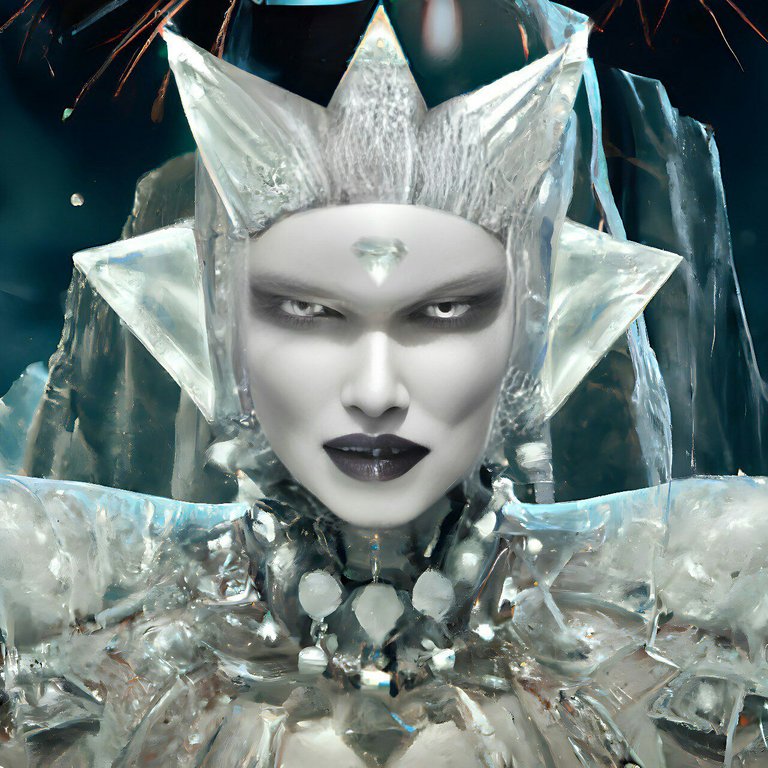 Ahora continuare con la diamante azul.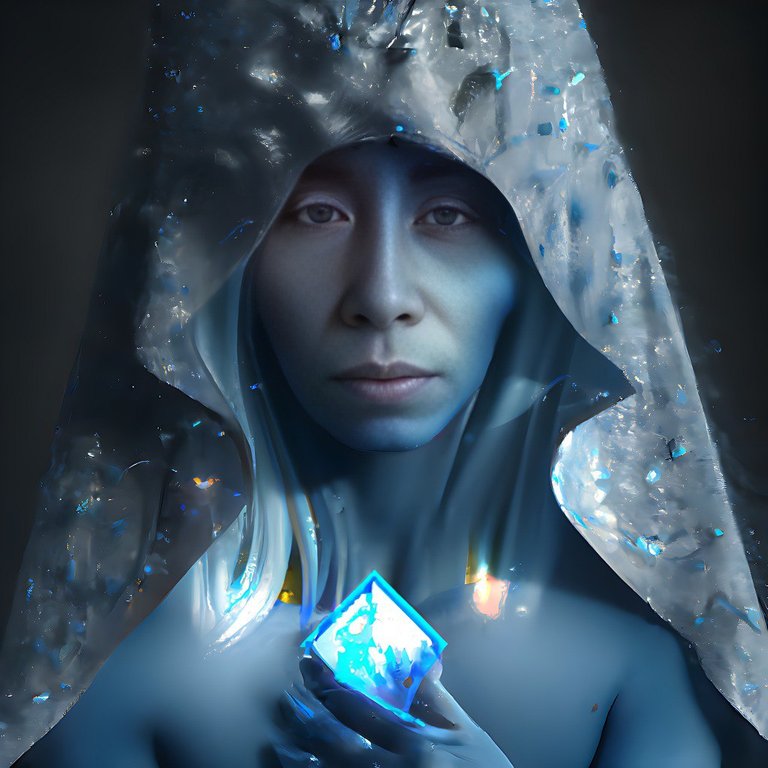 Y les mostrare los pocos cambios que le hice hasta llegar a la versión final. Esta fue la primer versión y tenia que modificarle los ojos así que eso hice.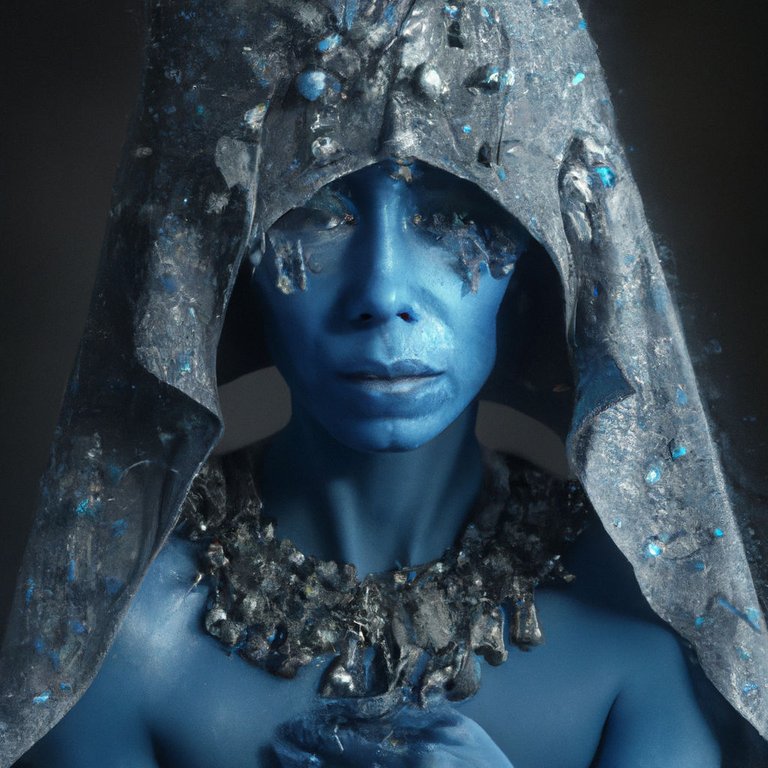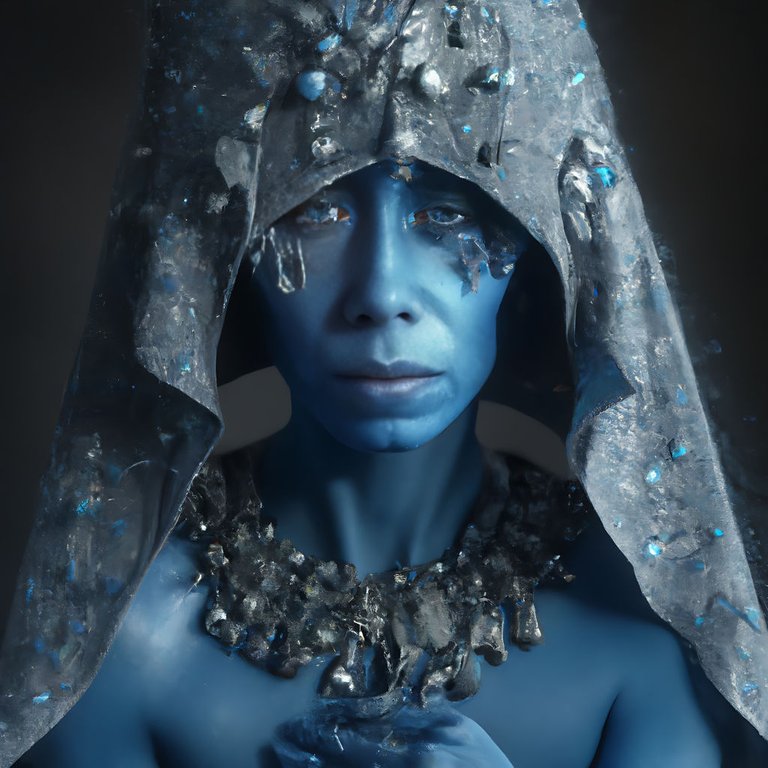 Luego fui a por el collar y la diamante azul tiene un diamante en su pecho y por pura casualidad al quitarle el collar dall-e agregó en automático un diamante sin que se lo pidiera, lo cual me sorprendió mucho.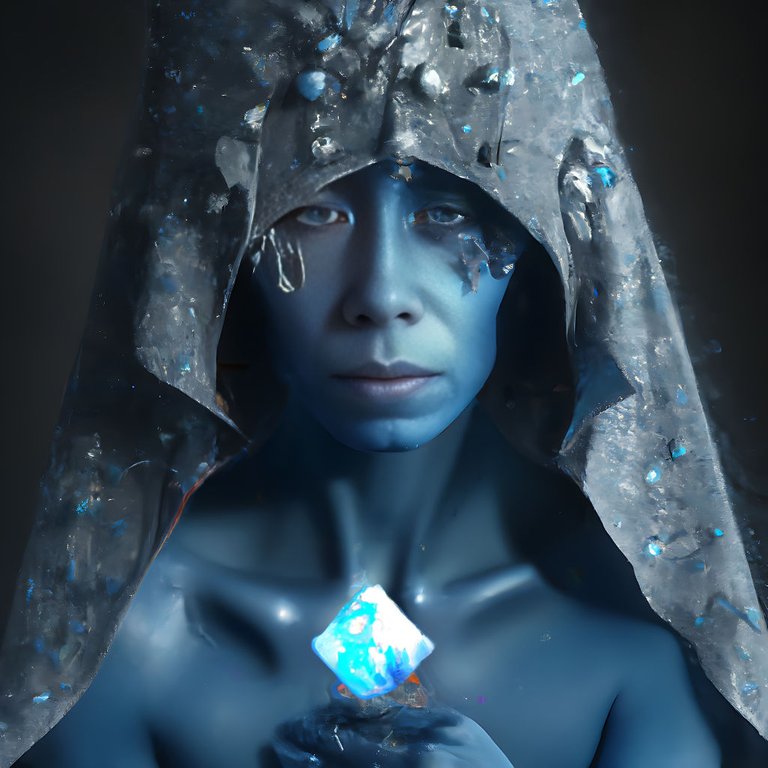 Y por último le retoqué el rostro y su diamante en la versión final.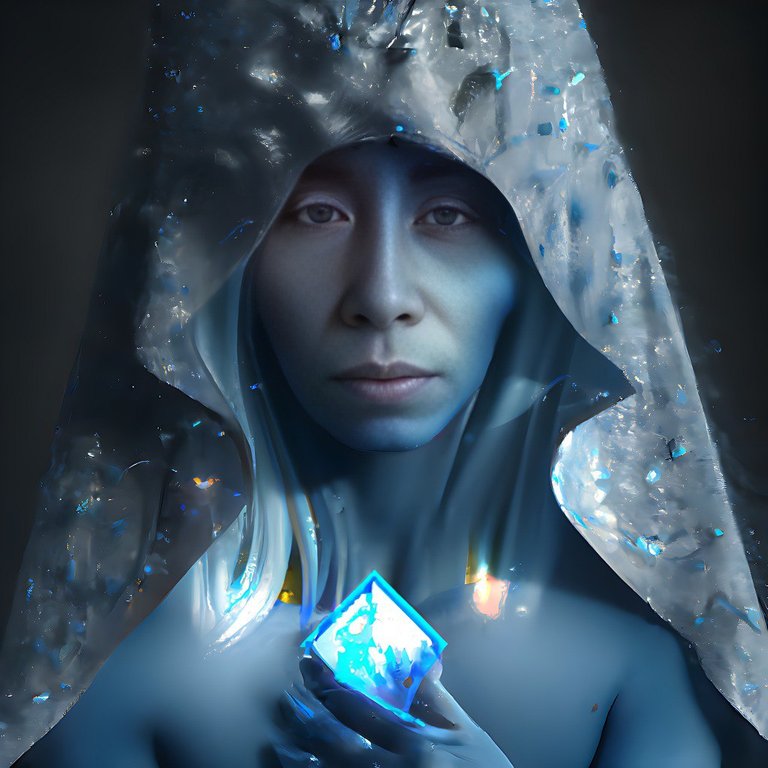 Después hice a la diamante amarillo.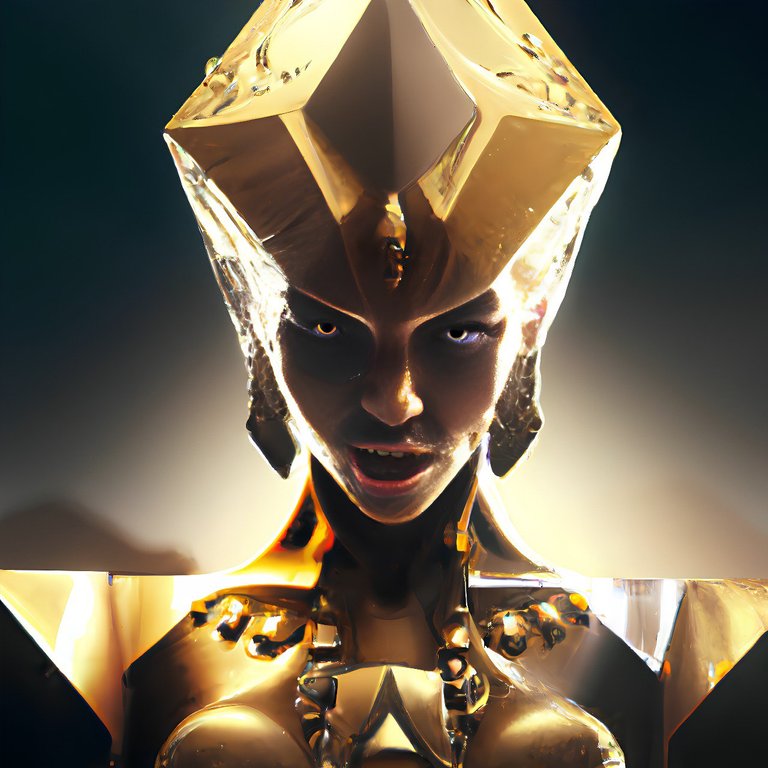 Lo genial es que con un prompt pude conseguir algo muy parecido a lo que quería pero faltaba modificarle algunas cosas.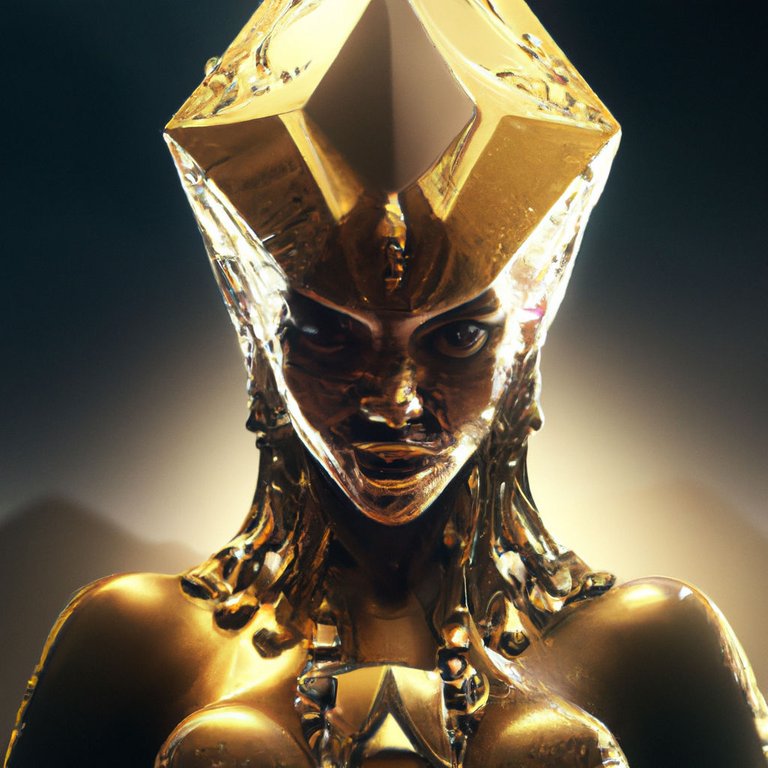 Aquí le he modificado los ojos amarillos y retocándole el rostro.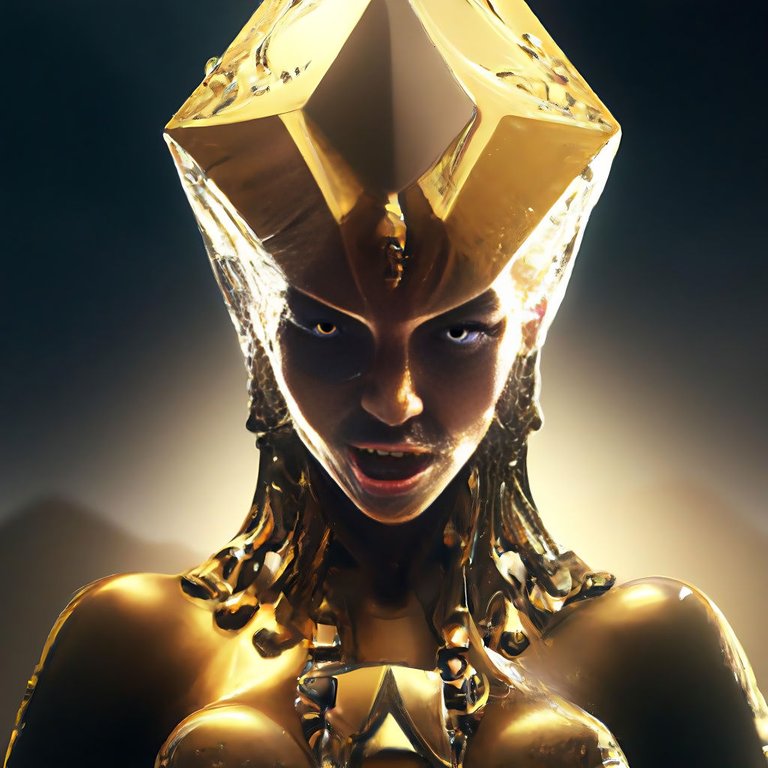 Luego le modifiqué las hombreras porque la original las tenía y quería ver si podía hacerlo y se logró.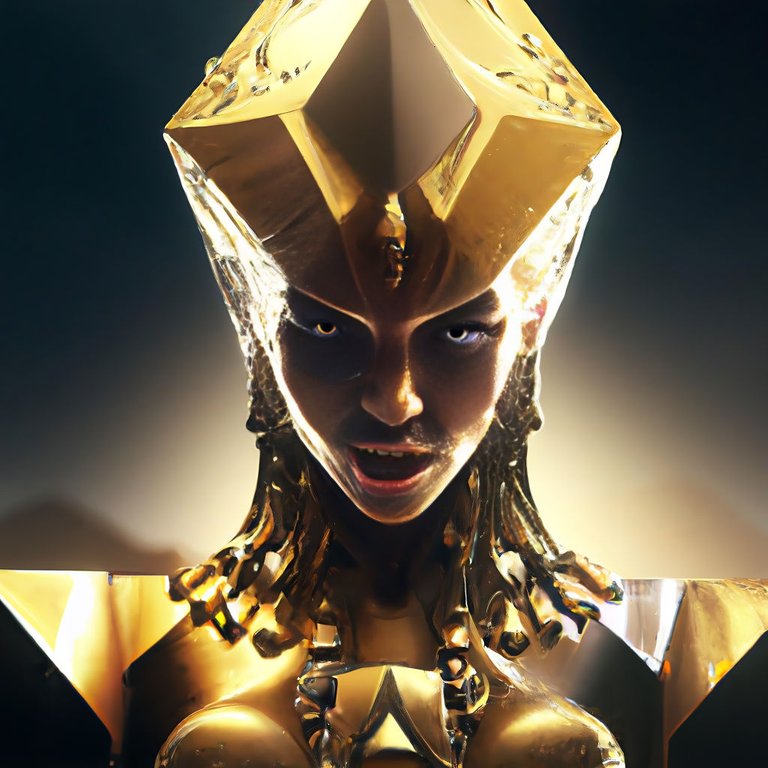 Y al final le modifiqué el cuello porque la original la tiene mas delgado y largo y se quedó para la versión final.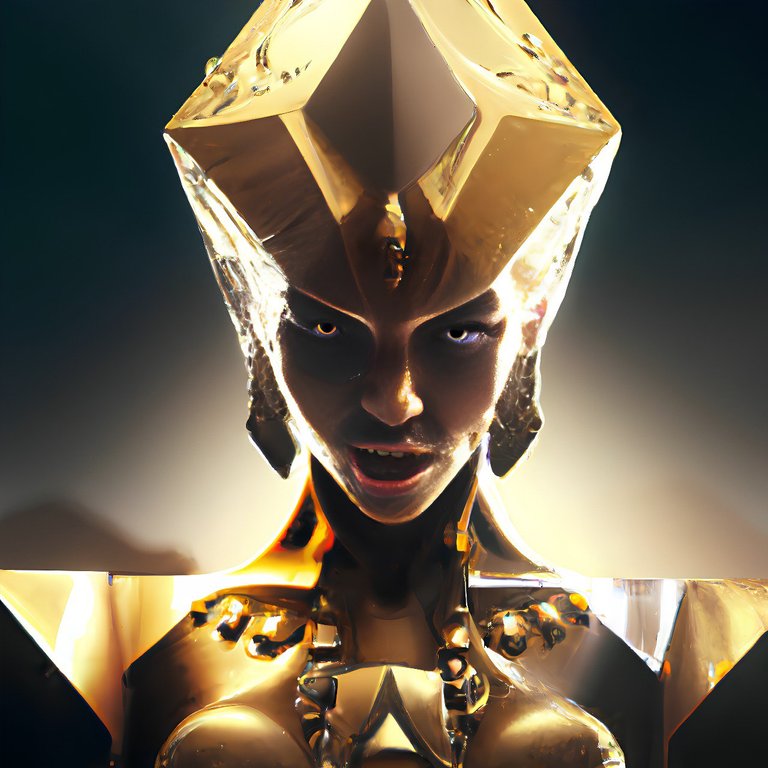 Por último hice a la diamante rosa.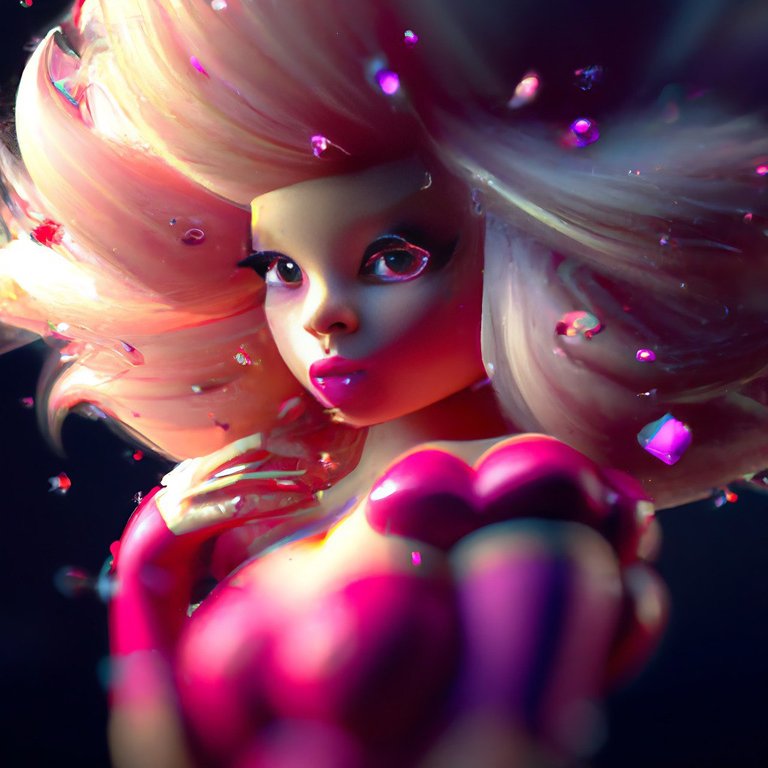 A ella le hice pocas modificaciones principalmente en los labios y en la cara.
Y ya, bueno amigos eso ha sido todo por hoy. Espero que les haya gustado, espero que me apoyen porque me he tardado mucho y lo he hecho con mucho cariño para ustedes, hasta un próximo blog.
---
English
Hello friends, I hope you are doing well today. Today I bring you a post related to one of my favorite cartoon network cartoons; I'm talking about Steven Universe. If anyone here saw the cartoon you will remember that it was about aliens made of crystal that conquered planets. And the regents were beings known as diamonds. In the series there were 4 diamonds; the white matriarch, and her blue, yellow and pink "daughters".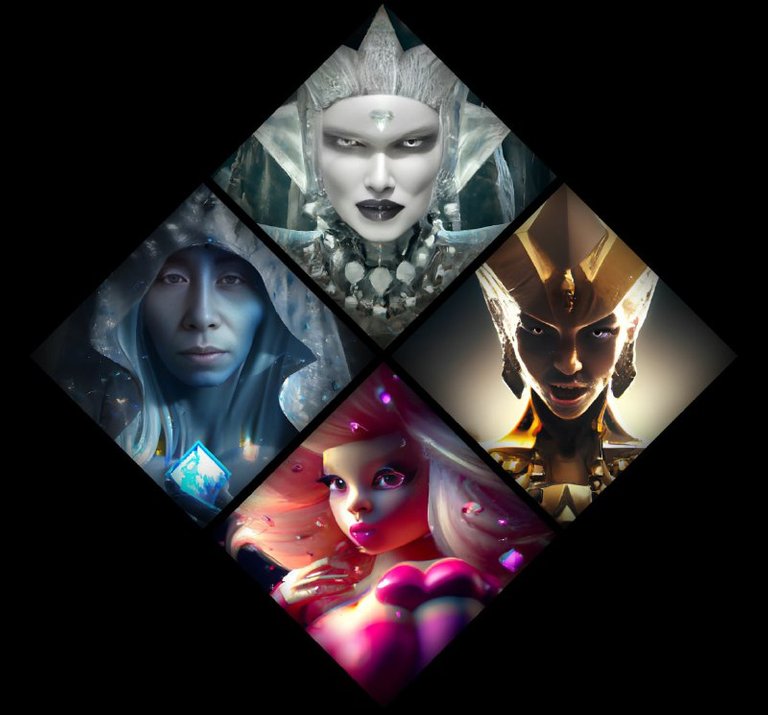 The series itself is long and complex and involves mystery, action, betrayal and friendship. But this post is not to tell you about the series, but rather to show you the work I have done with the help of dall-e 2 to bring the diamonds to life.
Before I start I want to show you some pictures of the diamonds of the series to compare with the ones I have made.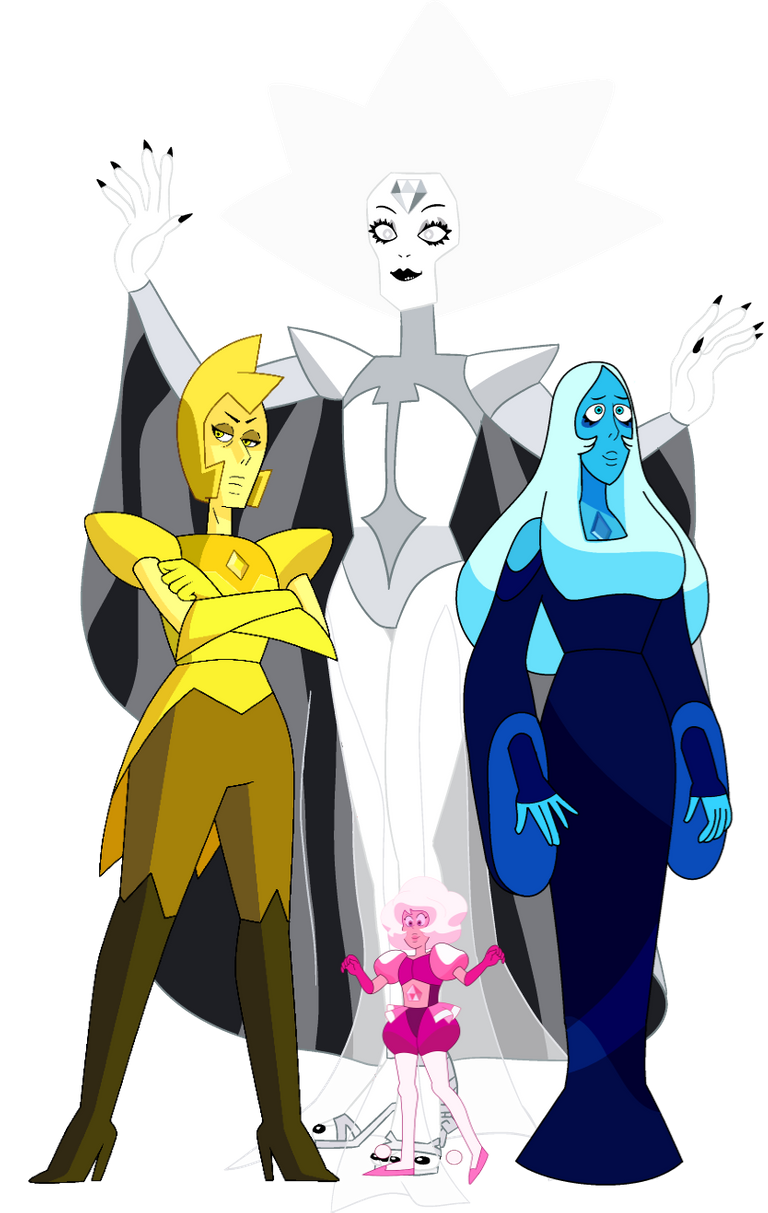 Fuente
To start I will show you my version of white and all the changes I have made to get to the final version.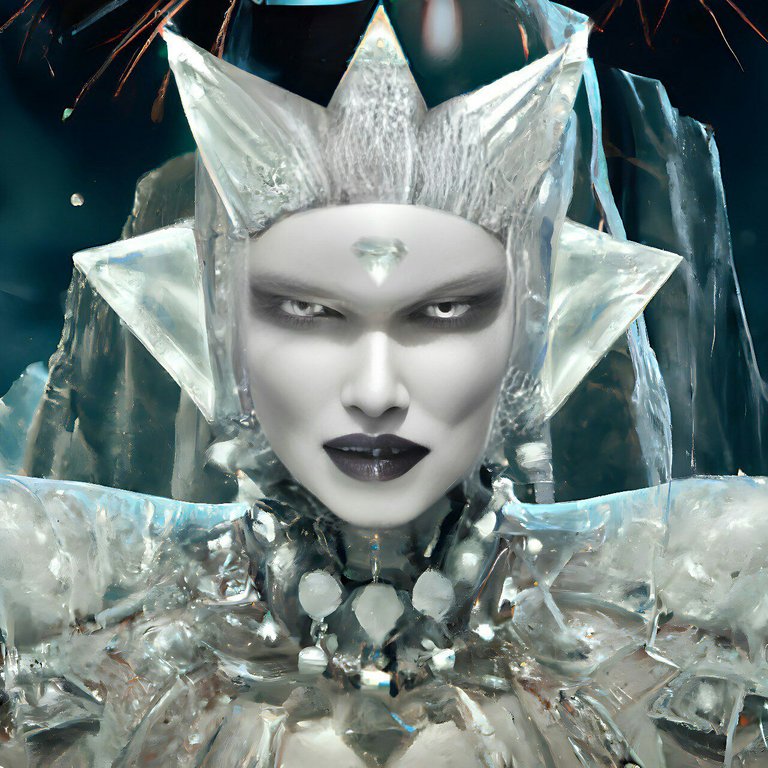 This first diamond has been the most difficult to achieve because the first result did not look anything like the serious one, for more attempts I could not get with a single prompt a satisfactory result so I had to edit with the inpainting tool the white eyes, the crown and black lips, in addition to retouching things of the face.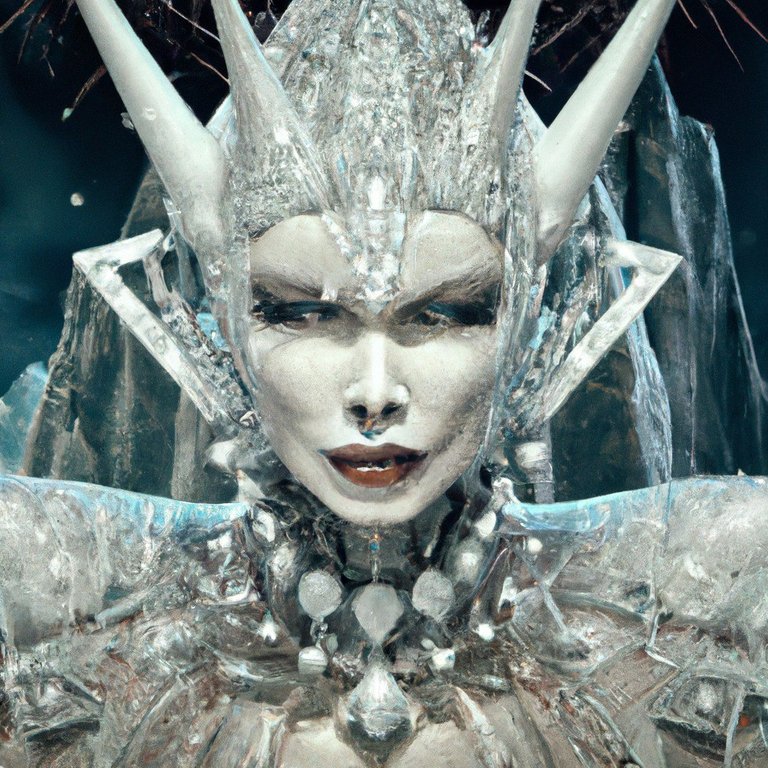 Here after several attempts I got some black lips.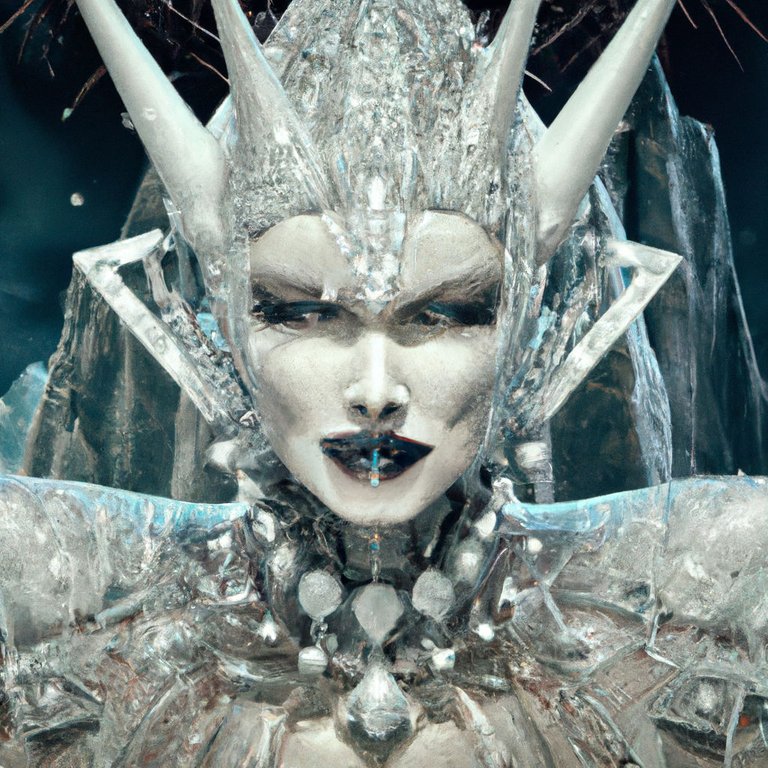 Here I managed to put white eyes although at the beginning I couldn't and I had to work it out.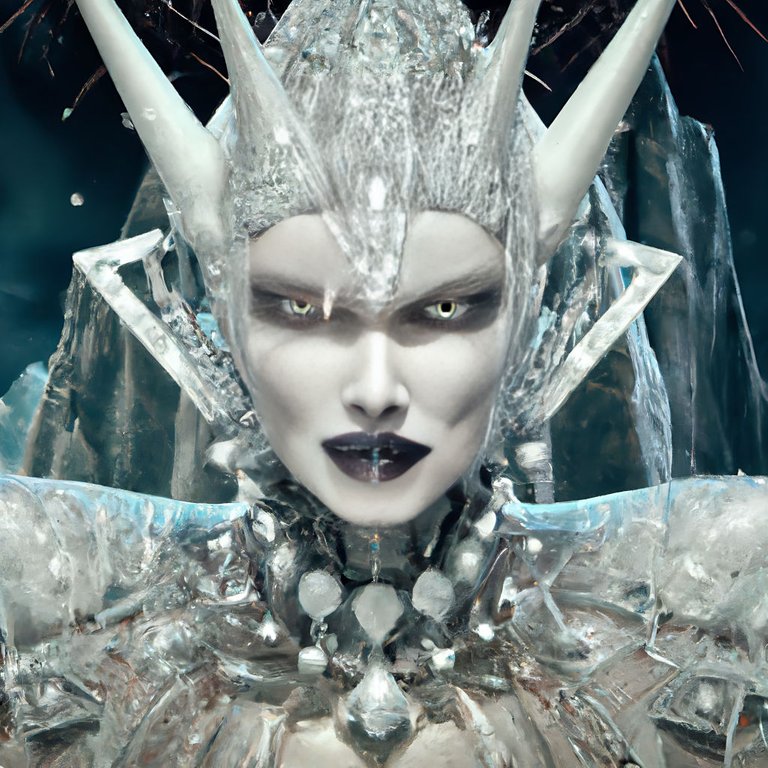 Then the crown was the most difficult thing since the tips were either crooked or not what I wanted, I had to make many editions until I got the final result but I was missing her most characteristic feature; her diamond on her forehead.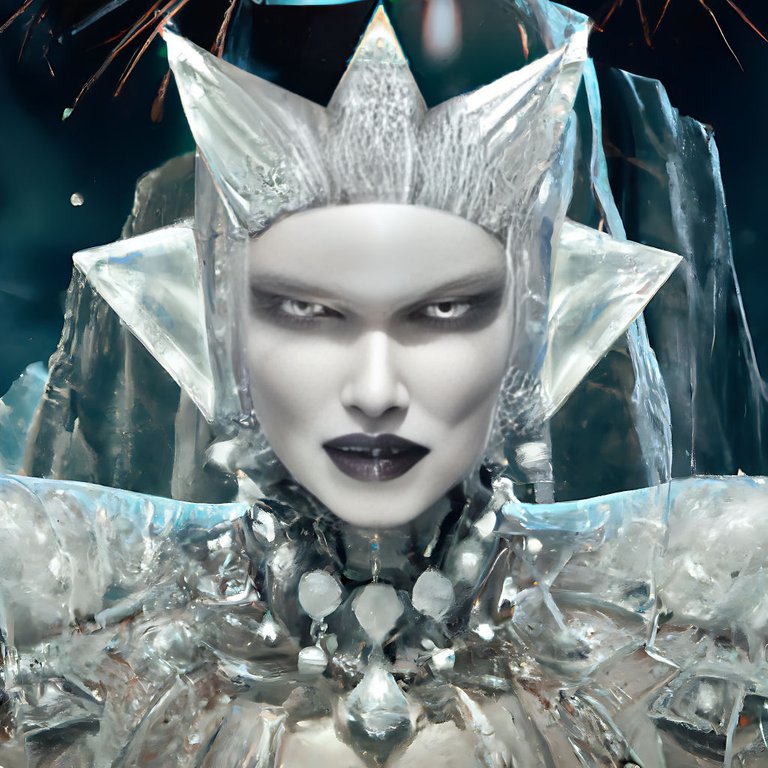 There I struggled a lot and dall-e couldn't get the diamond on her forehead so I had to do it by hand by cutting out the diamond from her necklace, then make a version without the diamond from the necklace, superimpose the two photos and move the diamond from her necklace to her forehead and edit it.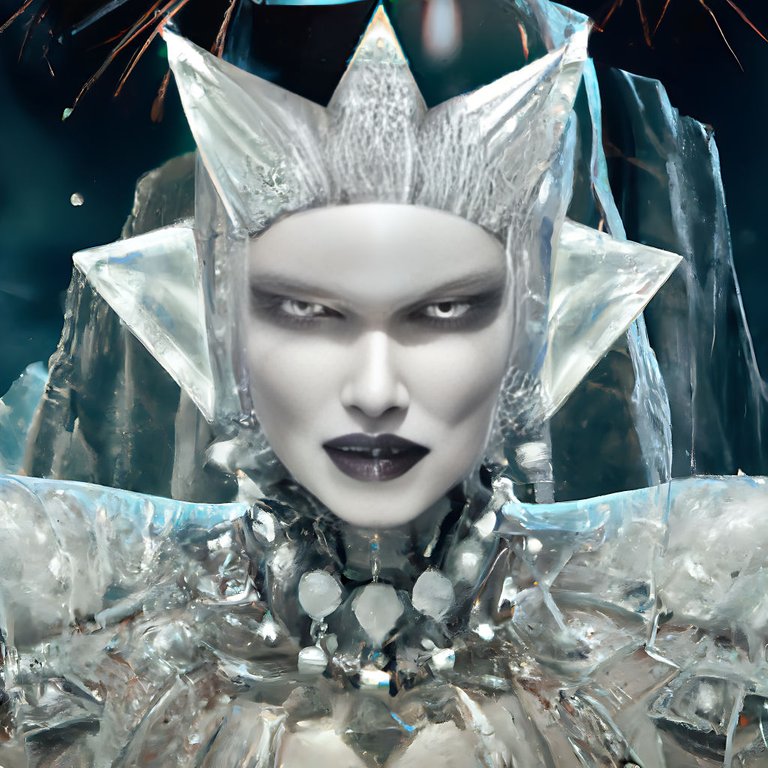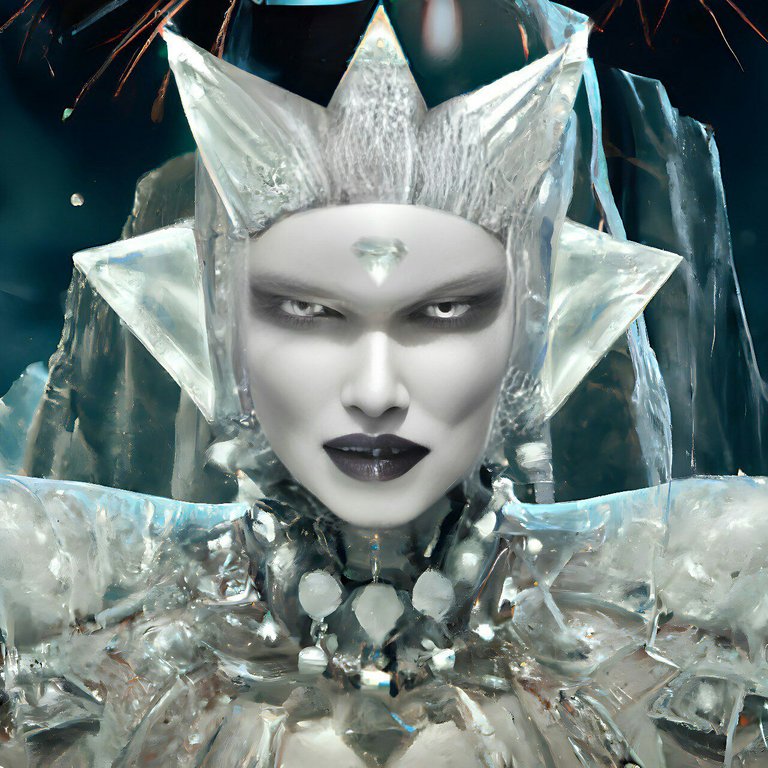 Now I will continue with the blue diamond.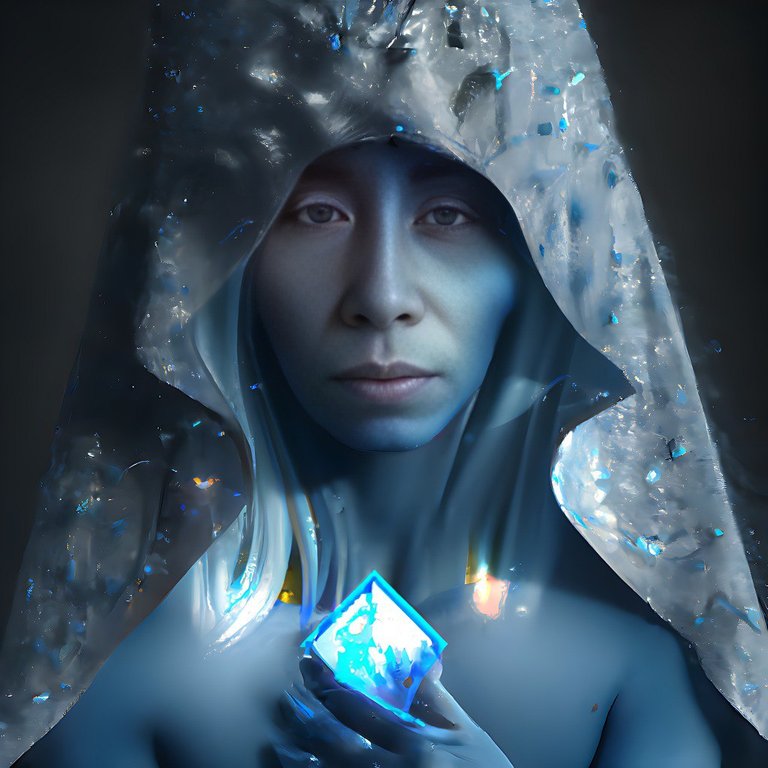 And I will show you the few changes I made until I got to the final version. This was the first version and I had to modify the eyes so that's what I did.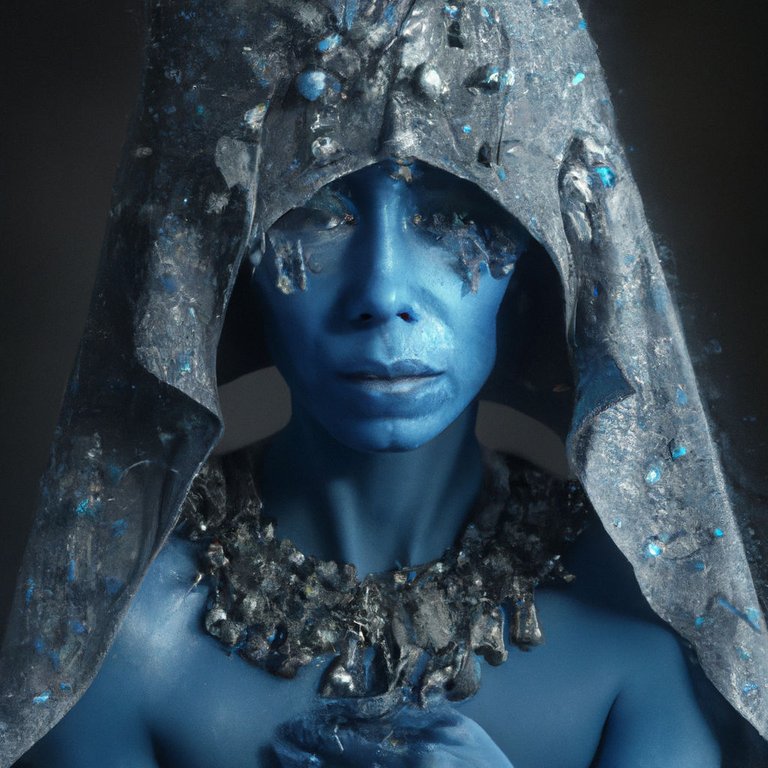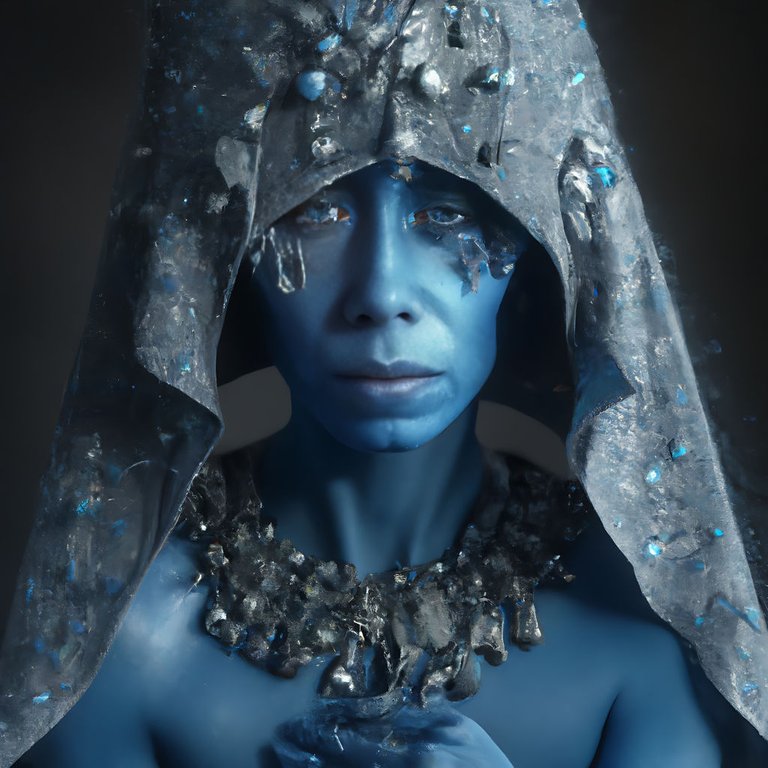 Then I went to get the necklace and the blue diamond has a diamond on her chest and by pure chance when I removed the necklace dall-e automatically added a diamond without me asking for it, which surprised me a lot.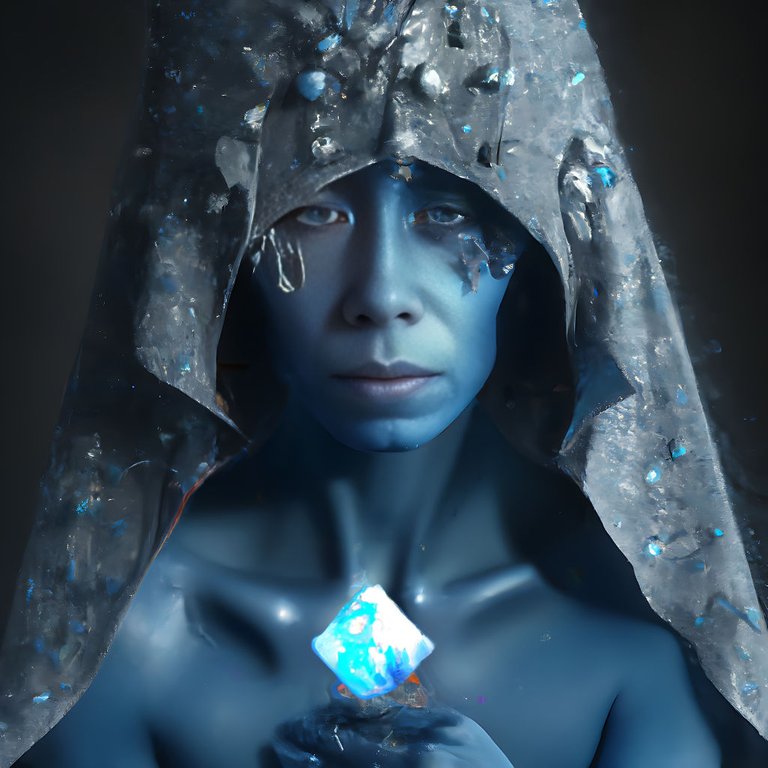 And finally I retouched her face and her diamond in the final version.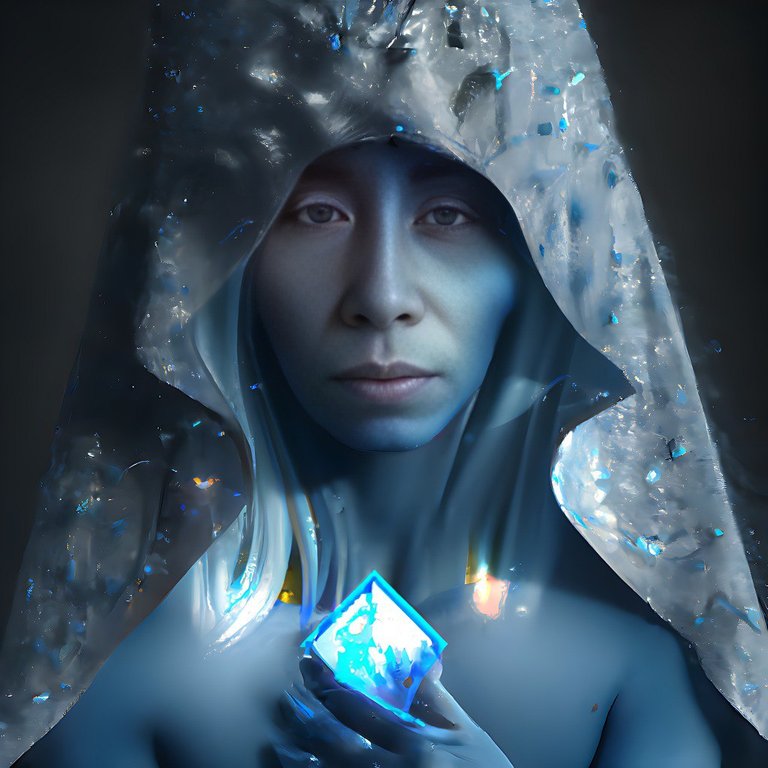 Then I made the yellow diamond.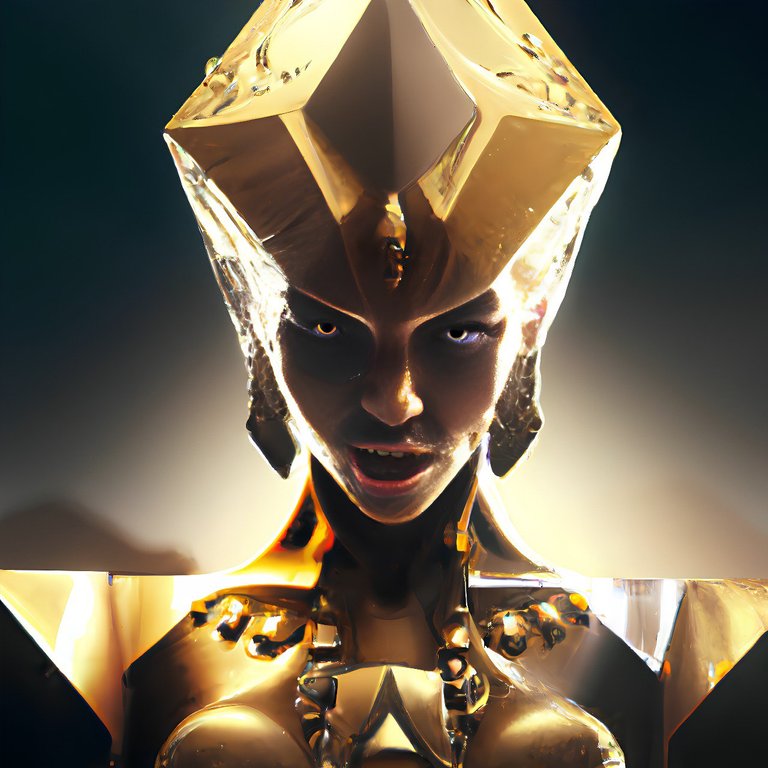 The great thing is that with a prompt I was able to get something very close to what I wanted but I had to modify some things.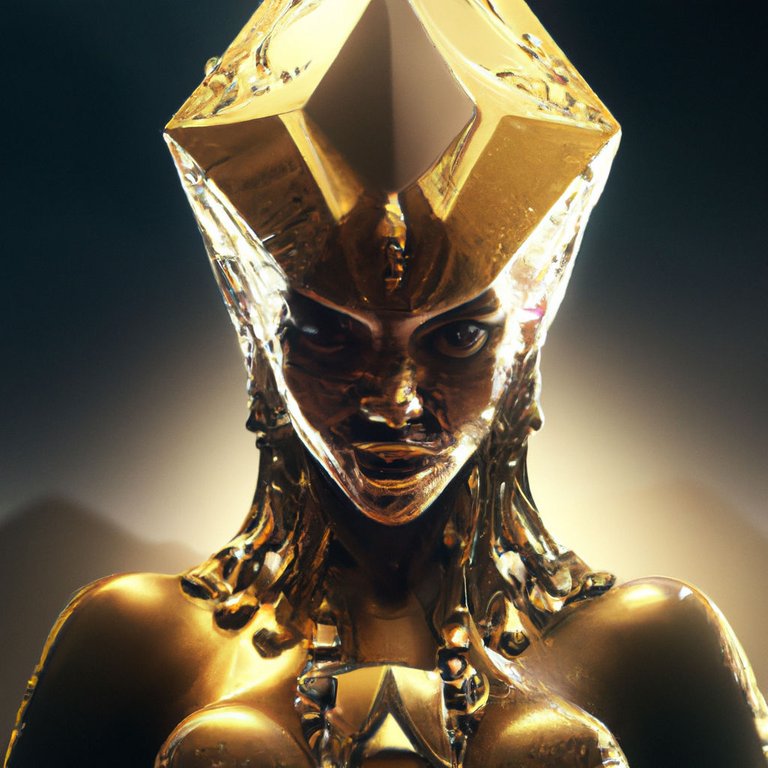 Here I have modified the yellow eyes and retouched the face.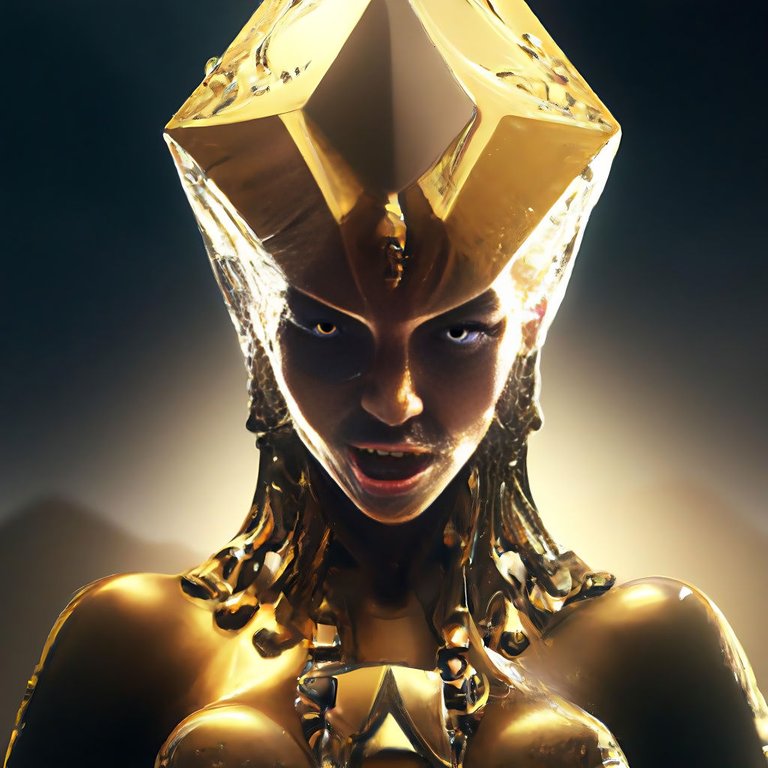 Then I modified the shoulder pads because the original one had them and I wanted to see if I could do it and I did it.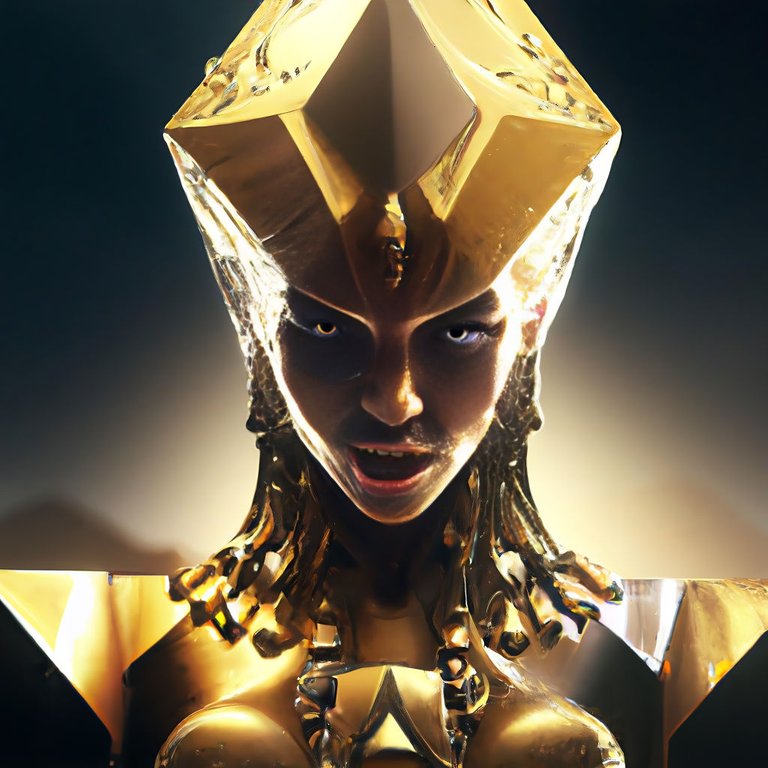 And finally I modified the neck because the original has it thinner and longer and it stayed for the final version.
![](https://images.ecency.com/DQmP335DEU5wGqNU5zTmFX4ED1Epk
Finally I made the pink diamond.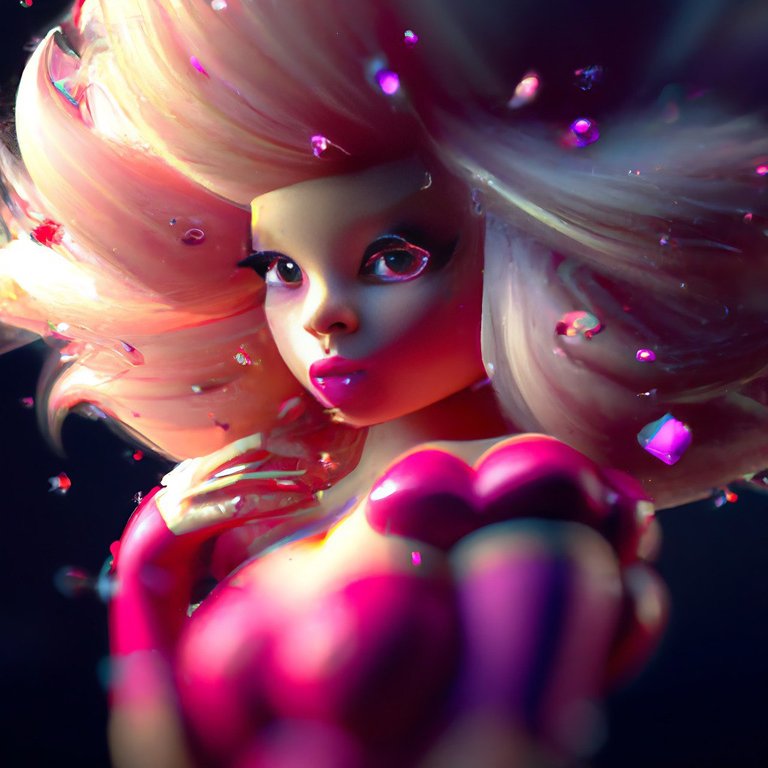 To her I made few modifications mainly on the lips and face.
And now, well friends that's all for today. I hope you liked it, I hope you support me because it took me a long time and I've done it with a lot of love for you, see you in the next blog.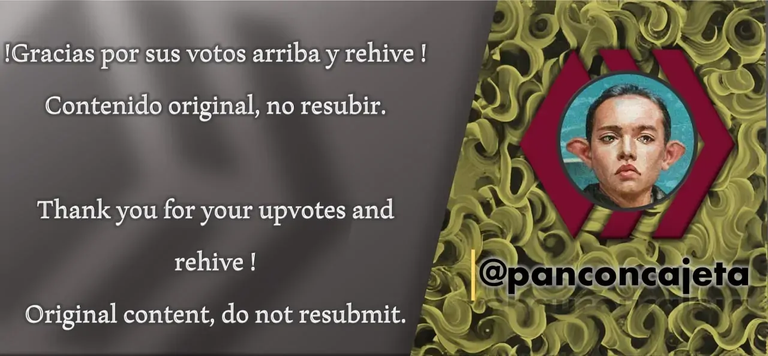 Imagen hecha por @fclore22
---
---