Probando el nuevo modelo de difusión ERNIE-ViLG ¿mejor que el resto? / Testing the new ERNIE-ViLG diffusion model - better than the rest?
Hola amigos, espero estén muy bien. Hoy es un día muy especial ya que estaré probando un nuevo modelo de inteligencia artificial chino que se ve bastante prometedor: El modelo en cuestión se llama ERNIE-ViLG y solo funciona escribiéndole en chino, yo no sé chino así que use deepl para esta tarea.
El prompt se deriva ya que hoy he ido a ver con mi novio la película de ¡NOP! que si no la han visto se las recomiendo. Pues ya que es una película de ovnis pues quise hacer un gato vestido de platillo volador y y quise ver que tan bien lo hacían diferentes IAs.
Para comenzar lo he hecho con dall-e 2 y he usado el prompt "Photo of a cat in a flying saucer Halloween costume" y he obtenido unos muy buenos resultados.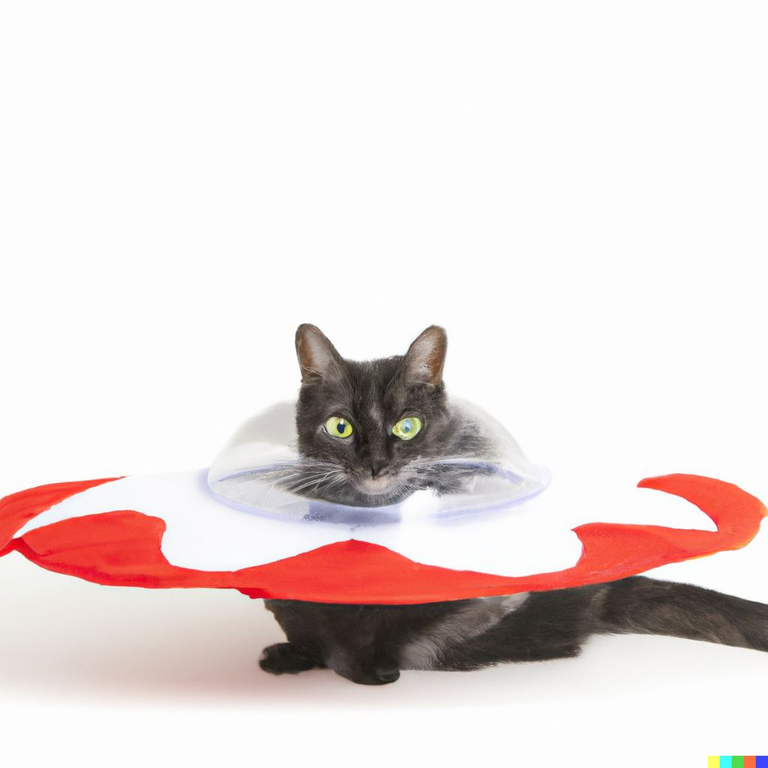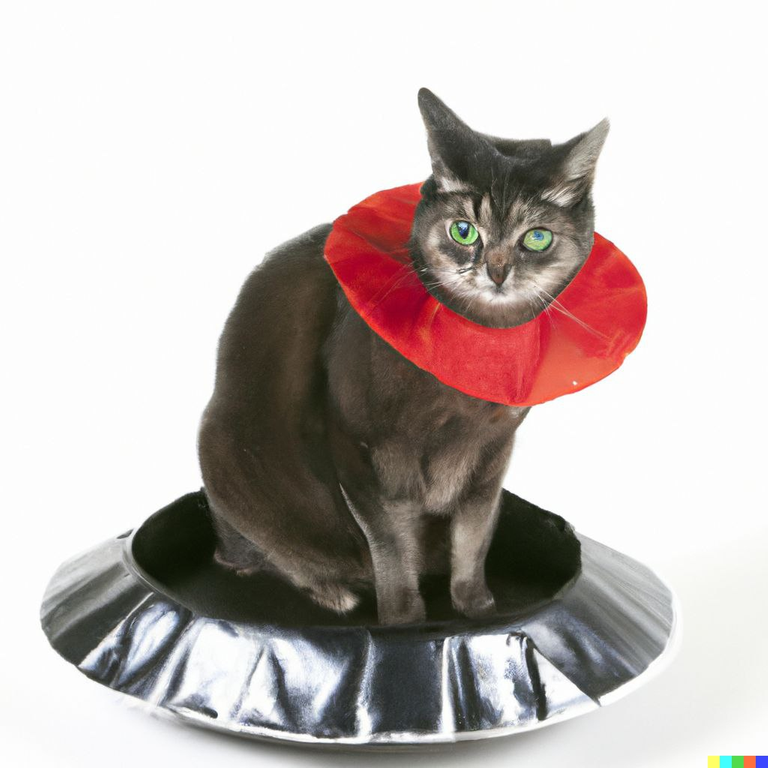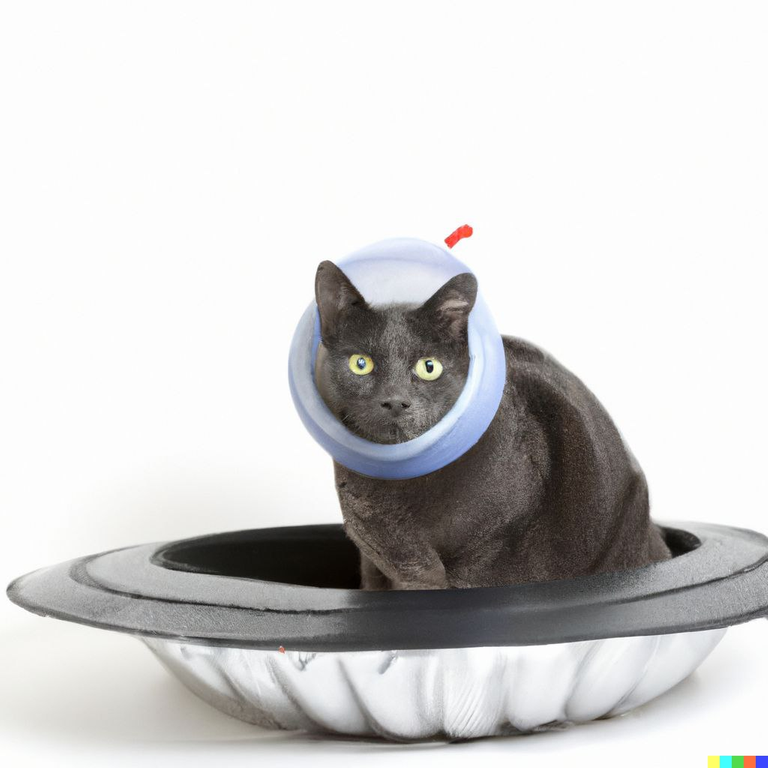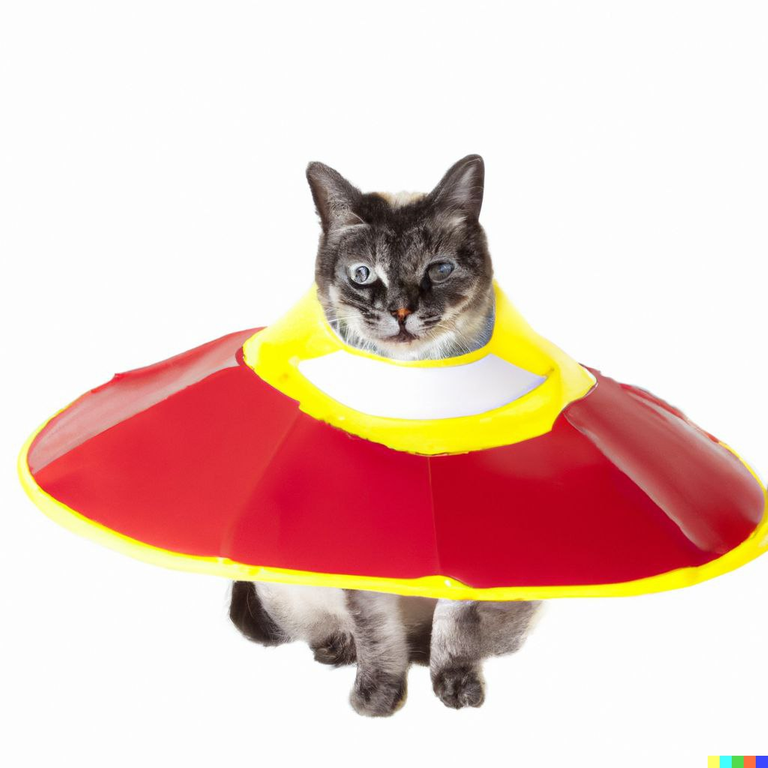 Después le he pedido lo mismo a lithograph y he obtenido estos resultados que me han parecido un poco pobres a decir verdad.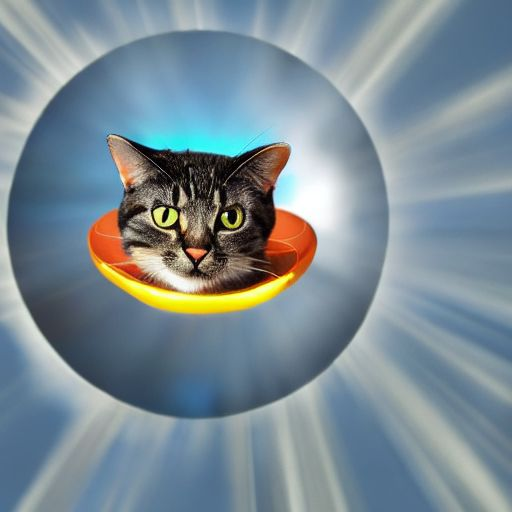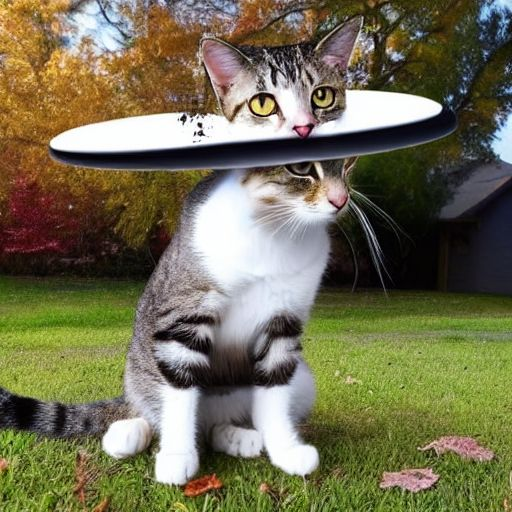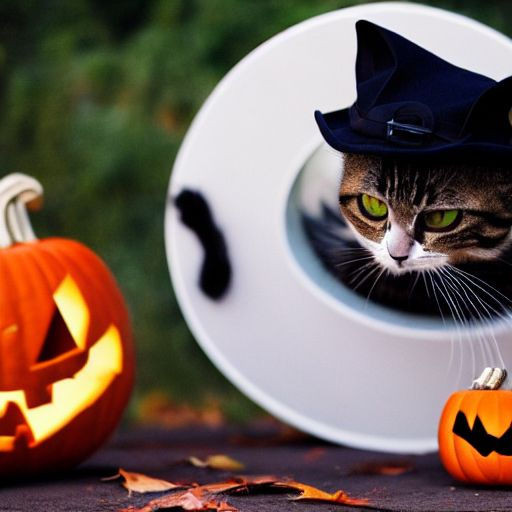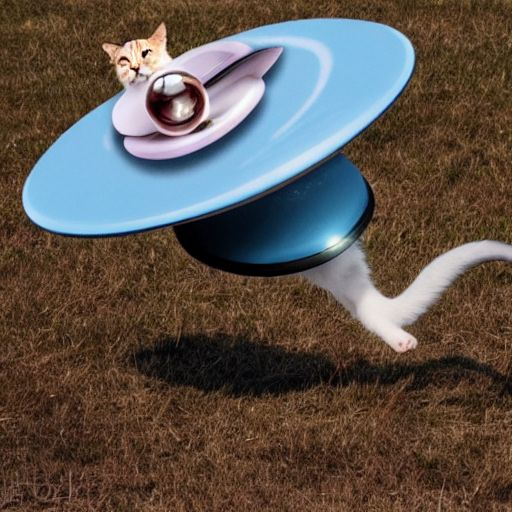 A continuación se lo he pedido a stable diffusion y obtuve los siguientes resultados más interesantes aunque a veces se confundía y ponía calabazas.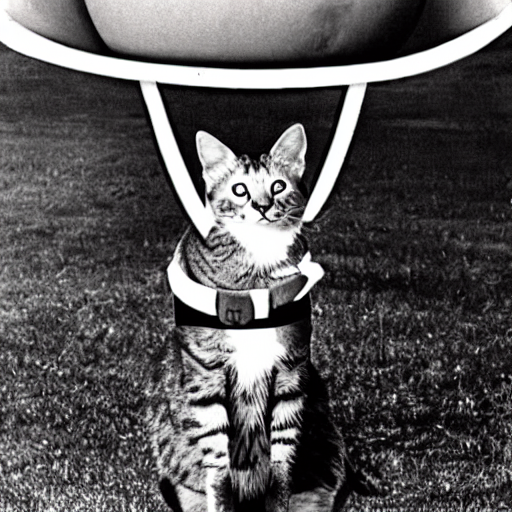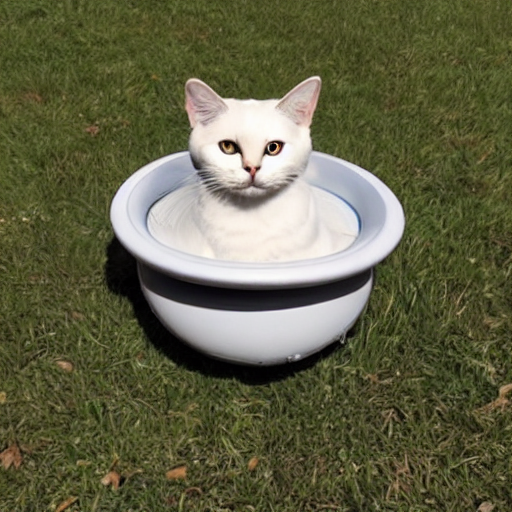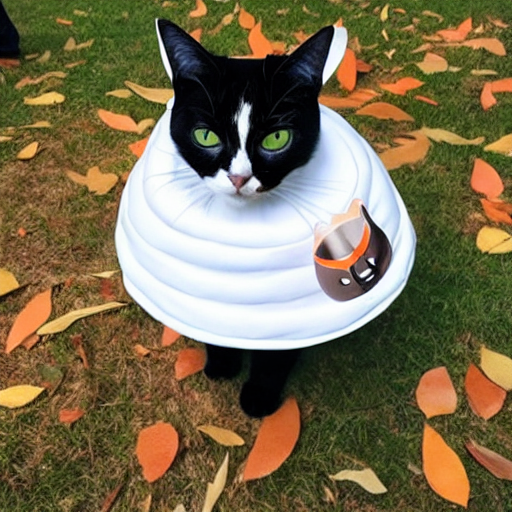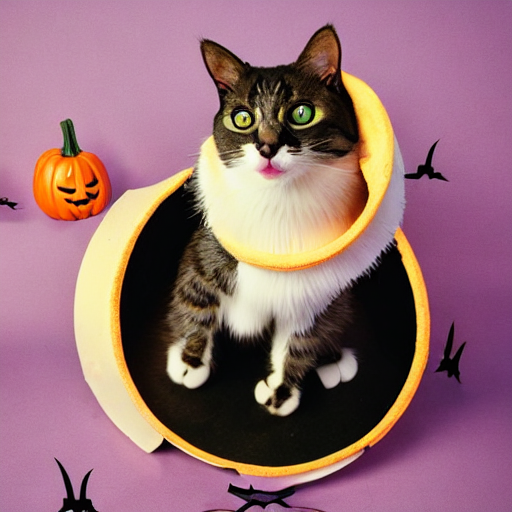 Y por último la nueva IA ERNIE-ViLG que ha sacado los mejores resultados tanto en la coherencia del prompt como la forma de los gatos.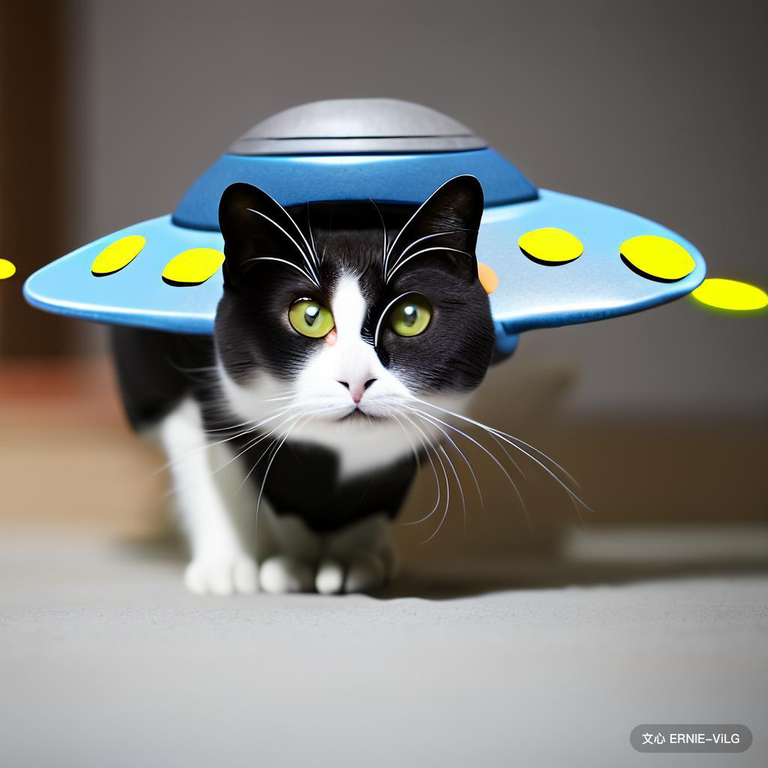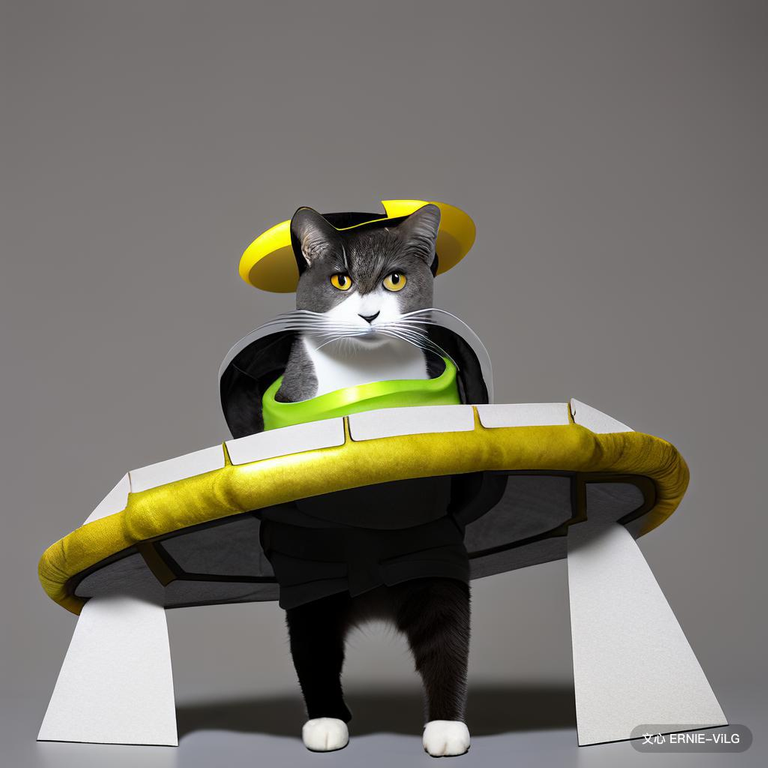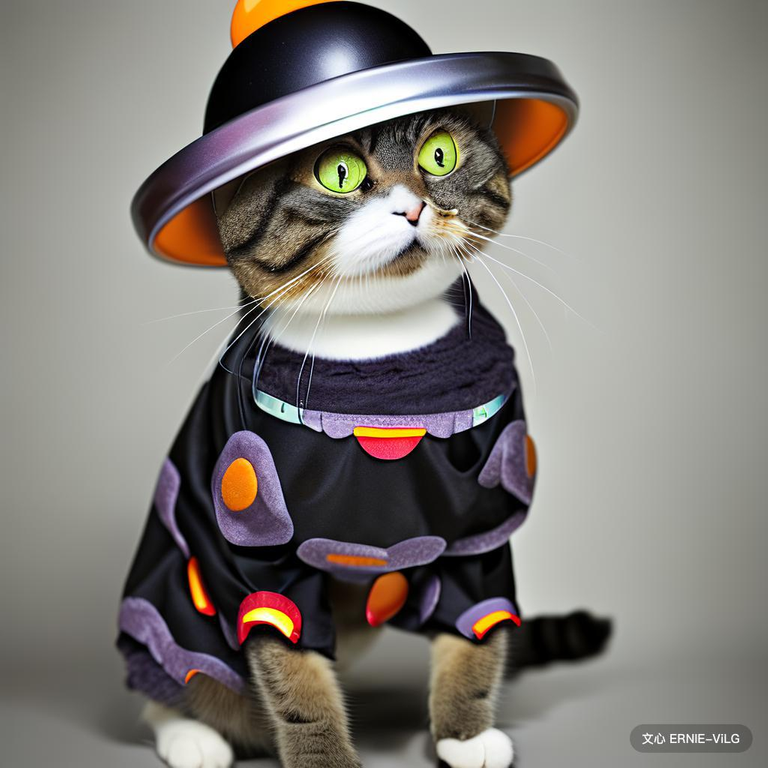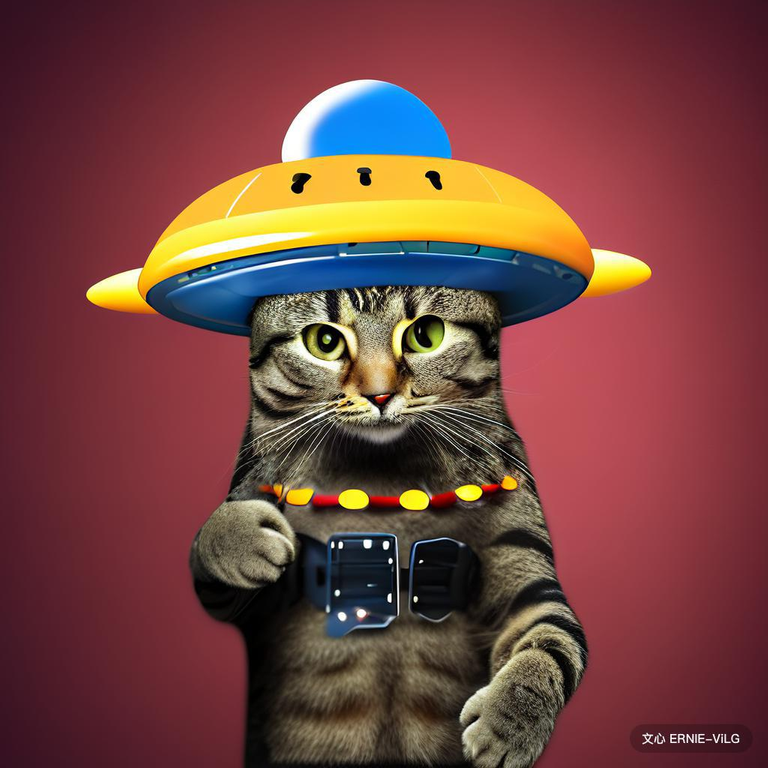 Como resultado de esta batalla yo declaro como ganadora a ERNIE-ViLG al parecer es la IA con la que más datos ha sido entrenada y tiene una calidad excepcional incluso frente a dall-e 2.
Y hasta aquí la batalla del día de hoy. Les recuerdo que si tienen algún prompt interesante no duden dejármelo en comentarios, apreciaría un voto positivo y un rehive para poder traerles más contenido así ya que es caro para mi generar estás imágenes, hasta un próximo blog.
---
English
Hello friends, I hope you are very well. Today is a very special day as I will be testing a new Chinese artificial intelligence model that looks quite promising: The model in question is called ERNIE-ViLG and it only works by writing to it in Chinese, I don't know Chinese so I used deepl for this task.
The prompt is derived from the fact that today I went to see with my boyfriend the movie NOP! which if you have not seen it I recommend it. Since it's a UFO movie, I wanted to make a cat dressed as a flying saucer and I wanted to see how well different AIs did it.
To start with I did it with dall-e 2 and I used the prompt "Photo of a cat in a flying saucer Halloween costume" and I got some very good results.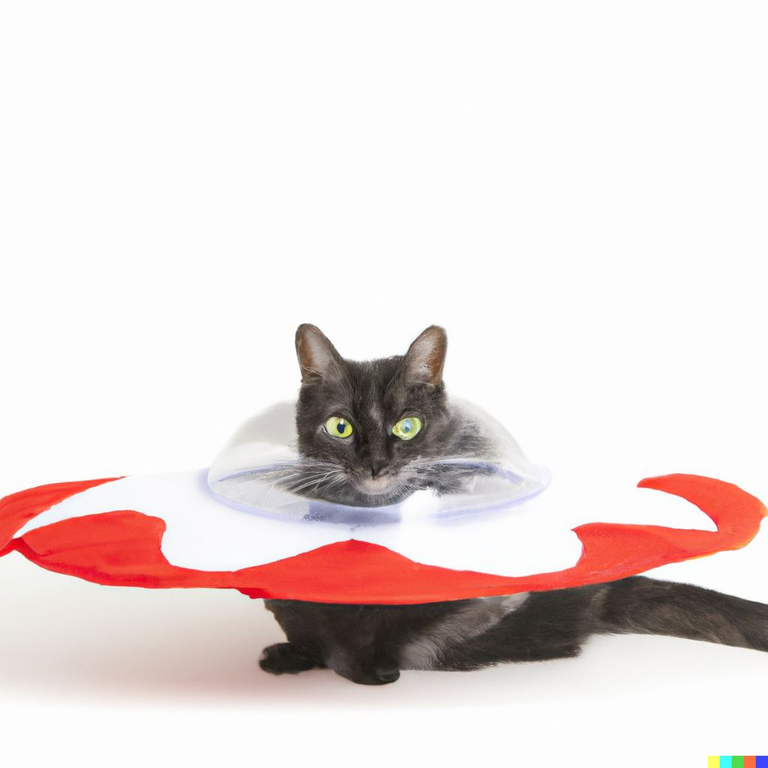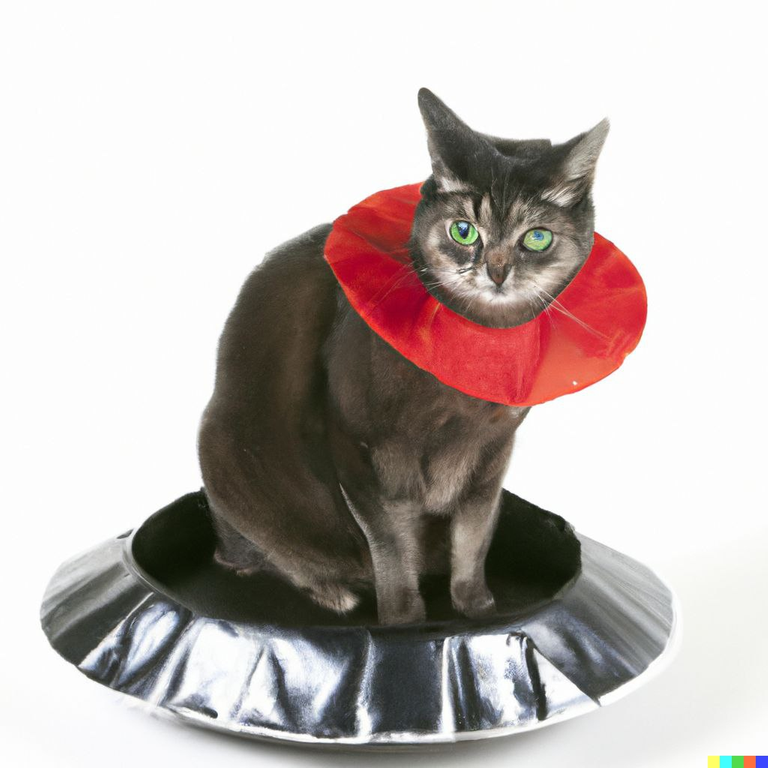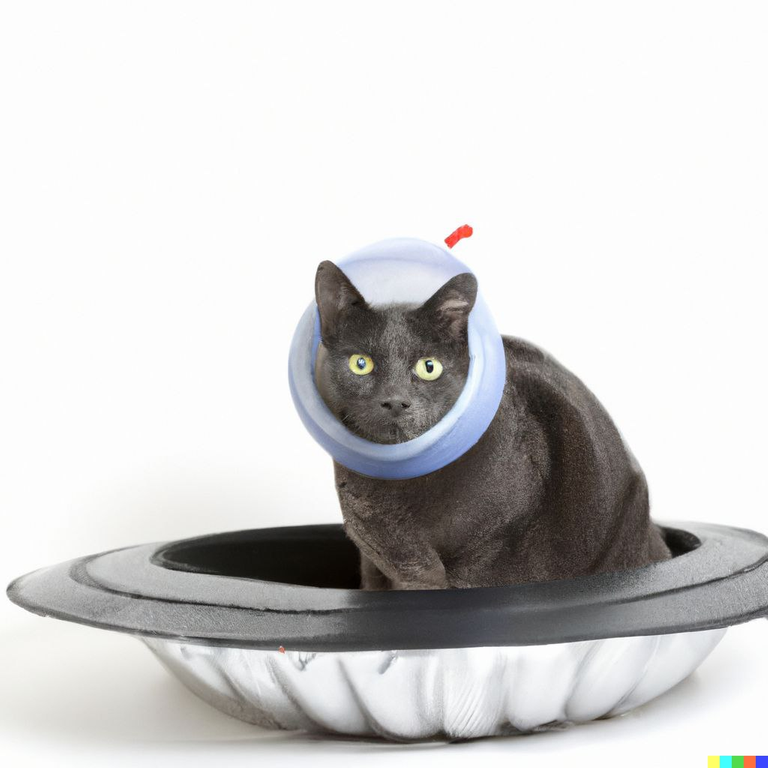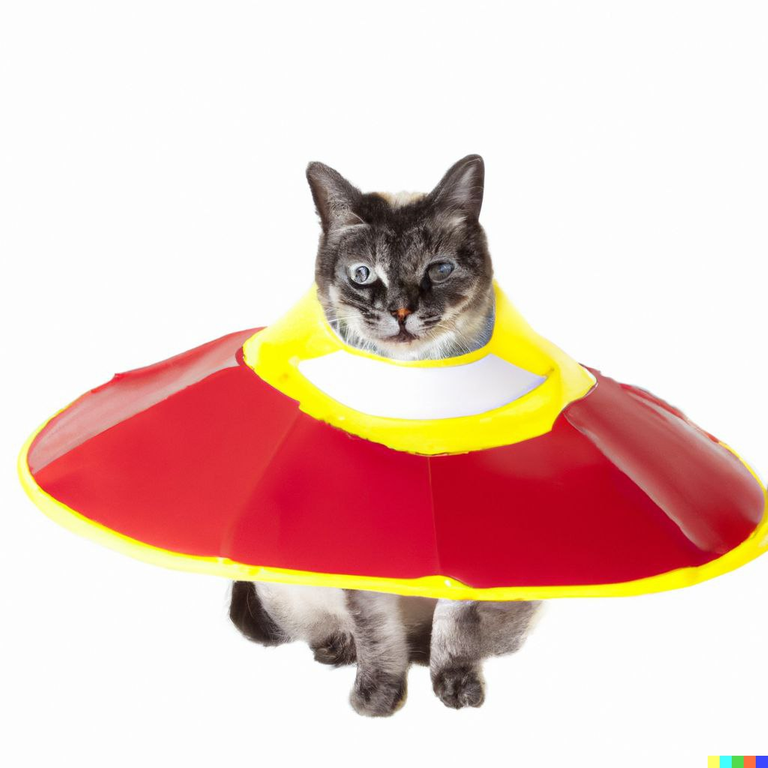 Then I asked the same to lithograph and I got these results that I found a bit poor to tell the truth.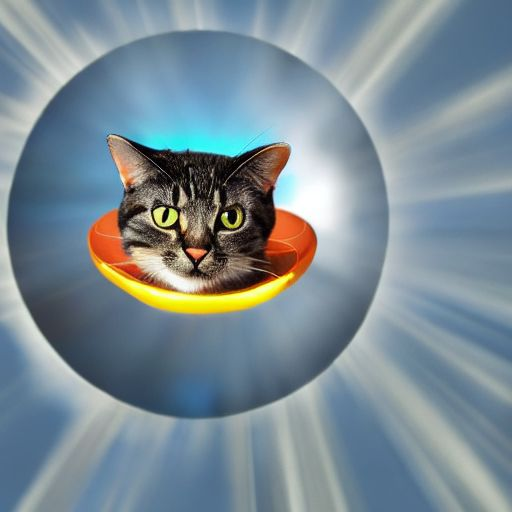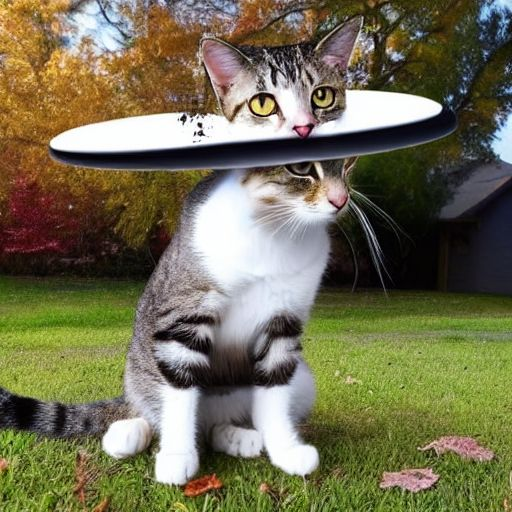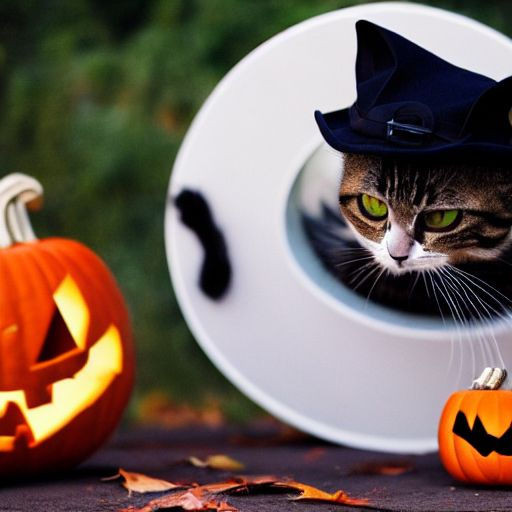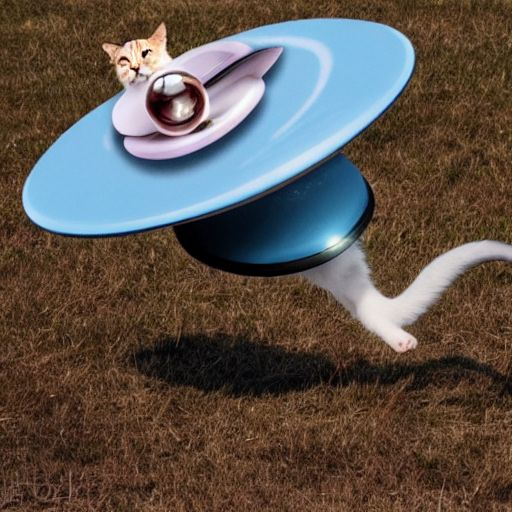 Then I asked stable diffusion and I got the following more interesting results although sometimes it got confused and put pumpkins.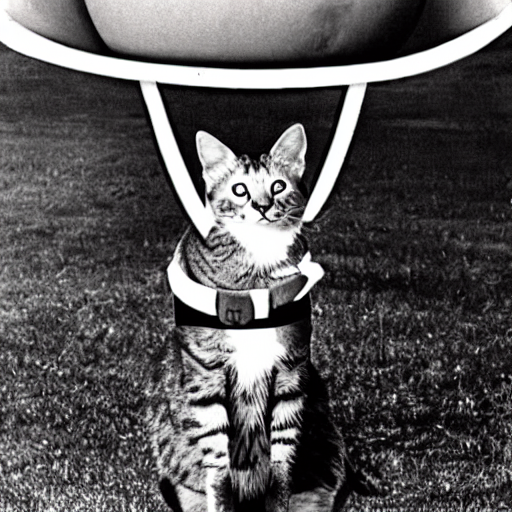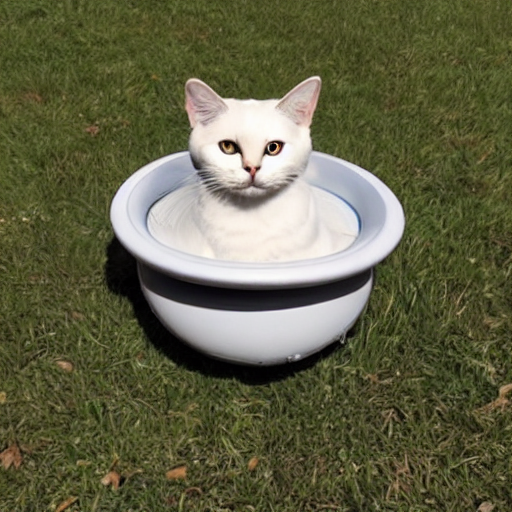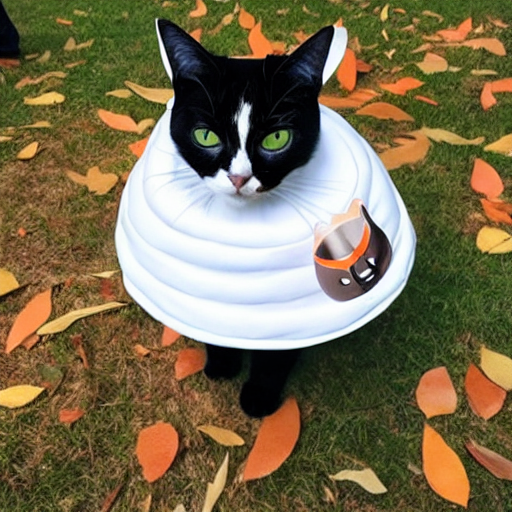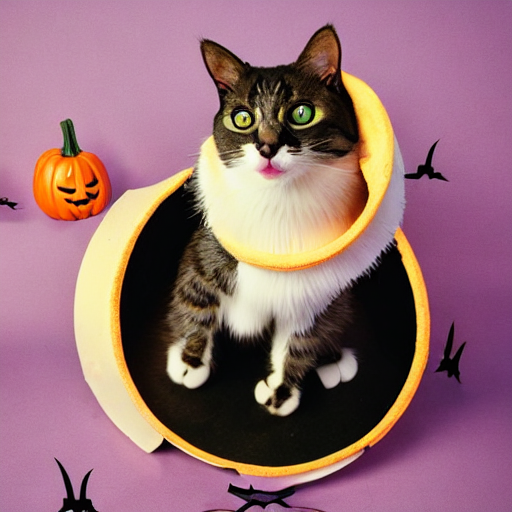 And lastly the new AI ERNIE-ViLG which has achieved the best results in both the consistency of the prompt and the shape of the cats.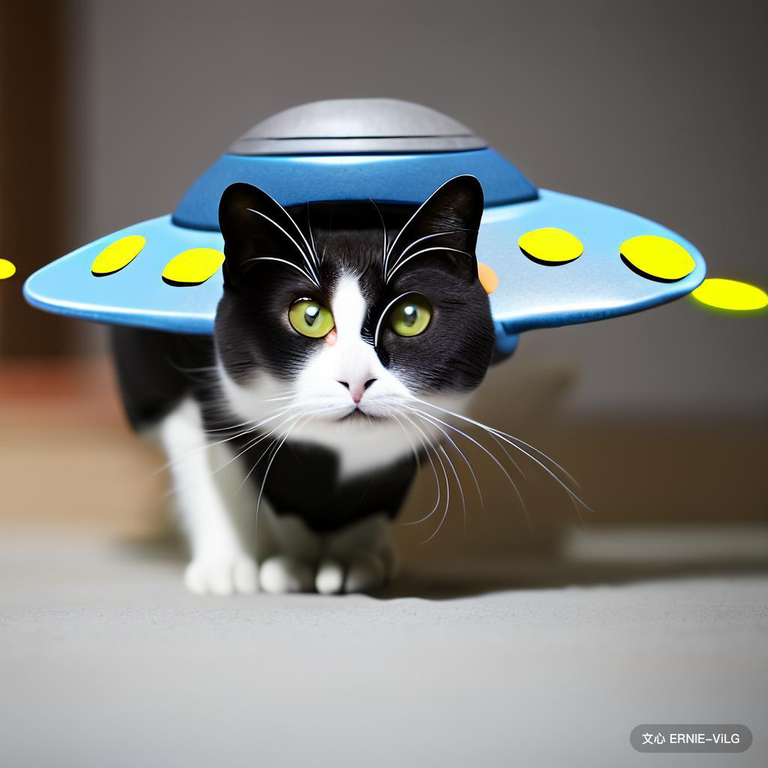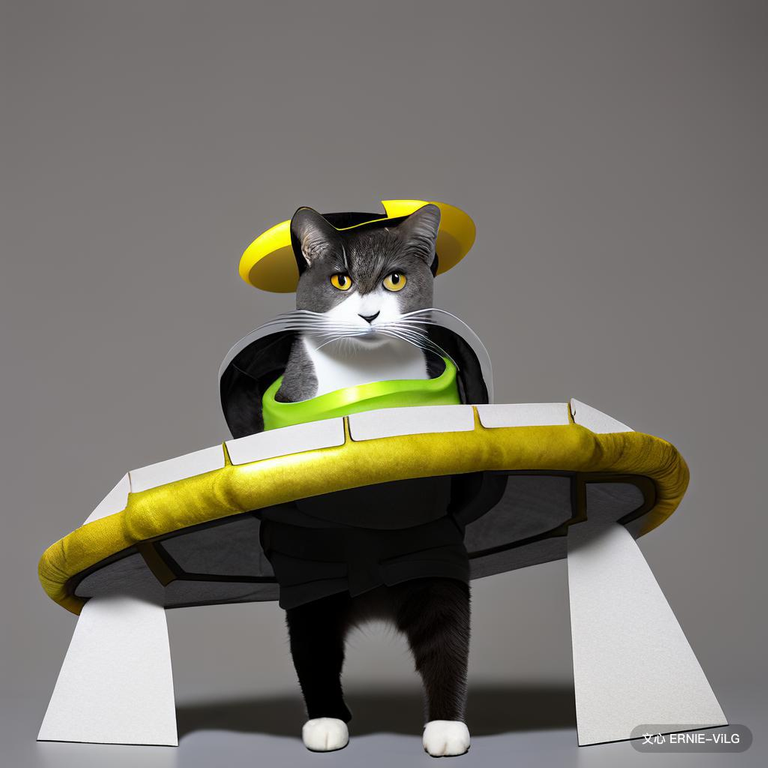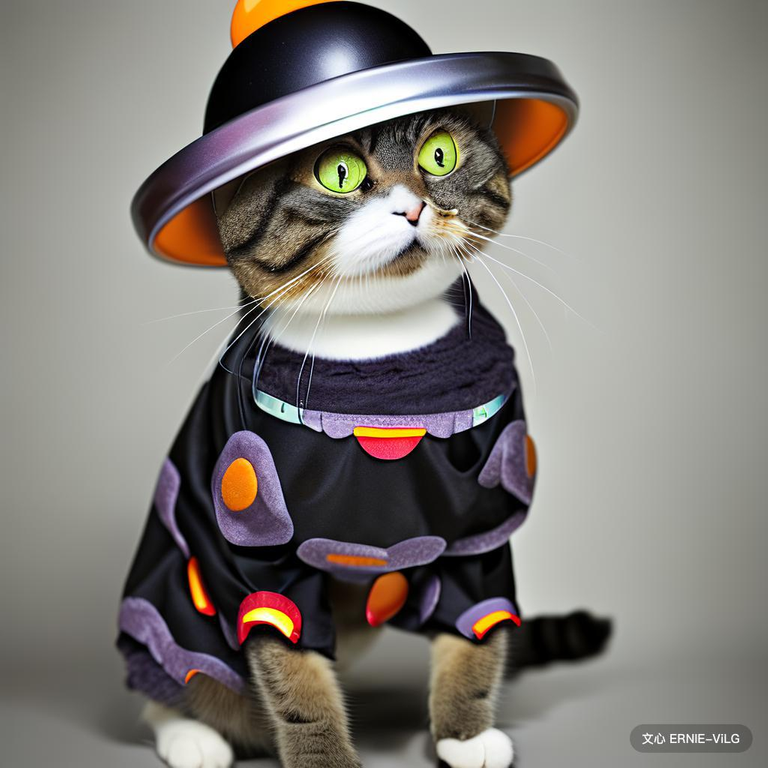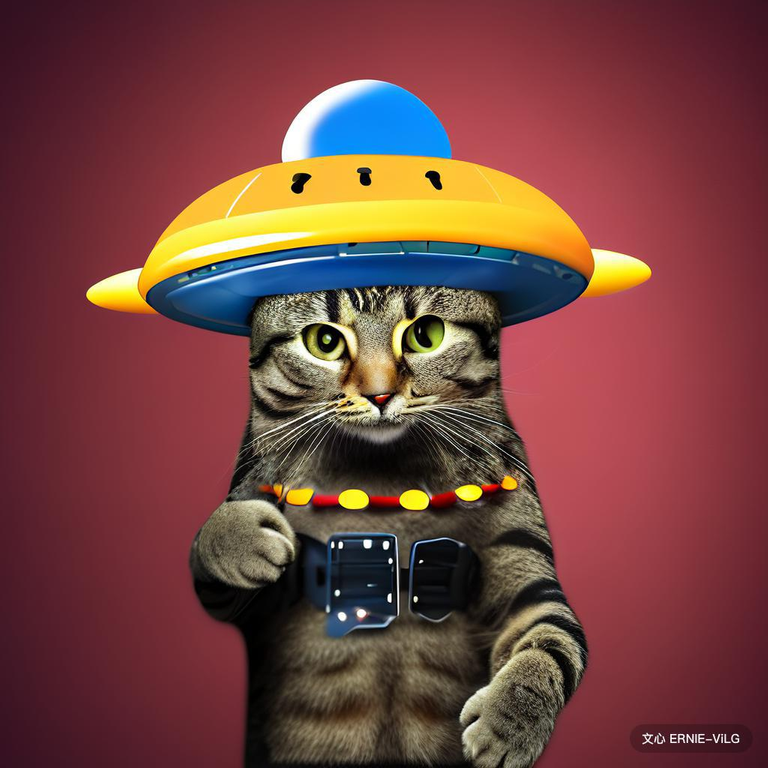 As a result of this battle I declare ERNIE-ViLG as the winner as it seems to be the AI with the most data trained and has an exceptional quality even against dall-e 2.
And so much for today's battle. I remind you that if you have any interesting prompt do not hesitate to leave it in comments, I would appreciate aun up vote and a rehive to bring you more content like this because it is expensive for me to generate these images, until a next blog.
Translated with www.DeepL.com/Translator (free version)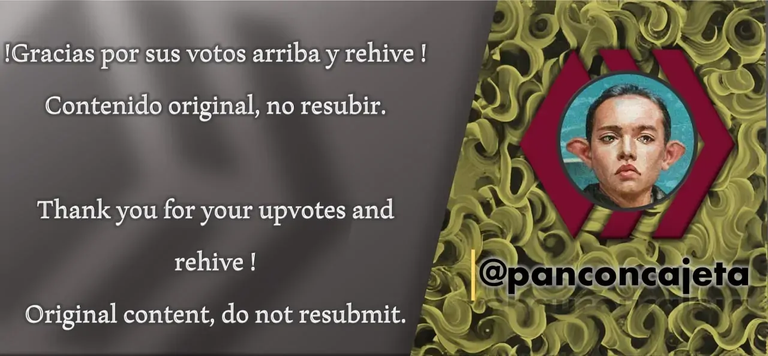 Imagen hecha por @fclore22
---
---