SHARE YOUR BATTLE Weekly Challenge! 03/02/2023
LETS BATTLE IT OUT TOGETHER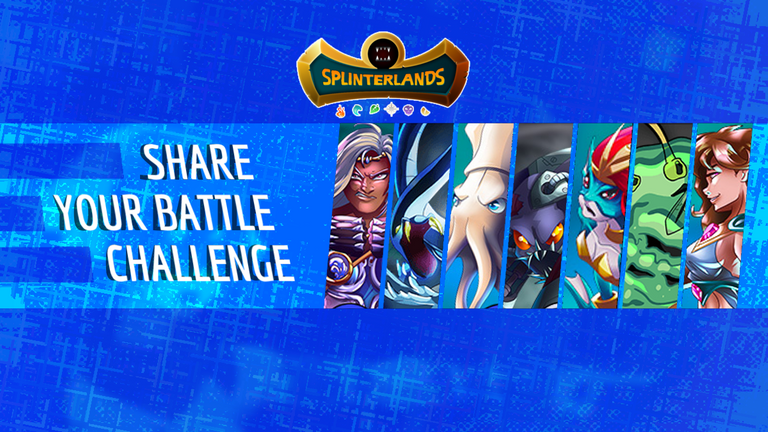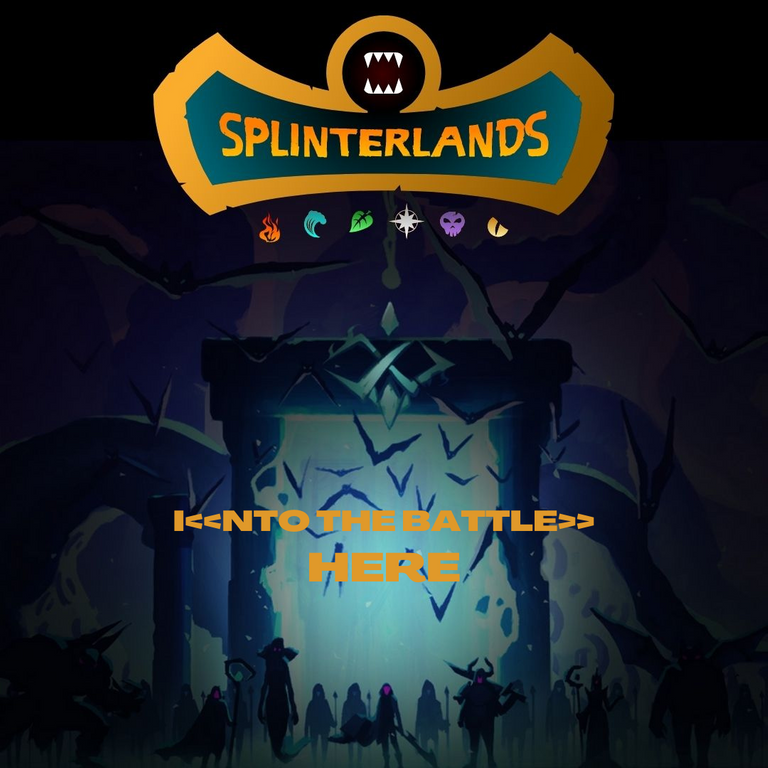 CHARTERS INVOLVE / BATTLE LIMITATIONS: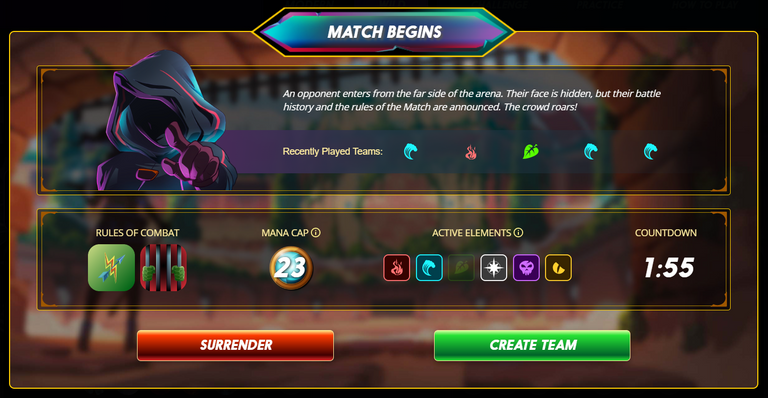 Limitations explain
Fire & Regret - All monsters have the Return Fire ability
Keep Your Distance - Monsters with Melee attack may not be used in battles.
23 mana
All decks usable except Earth
---
Main tanker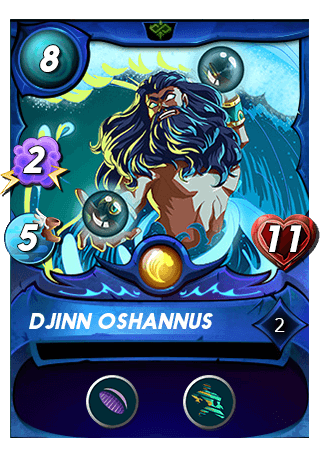 ---
Sneak monster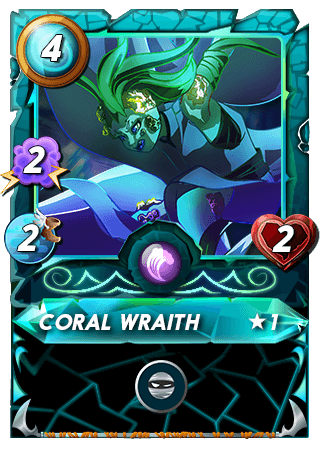 ---
Healing monster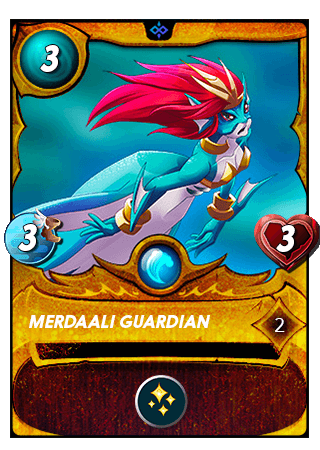 ---
Range monster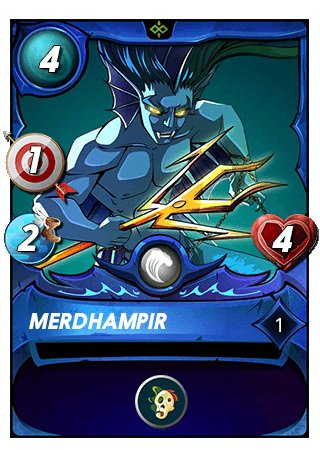 ---
Round 1: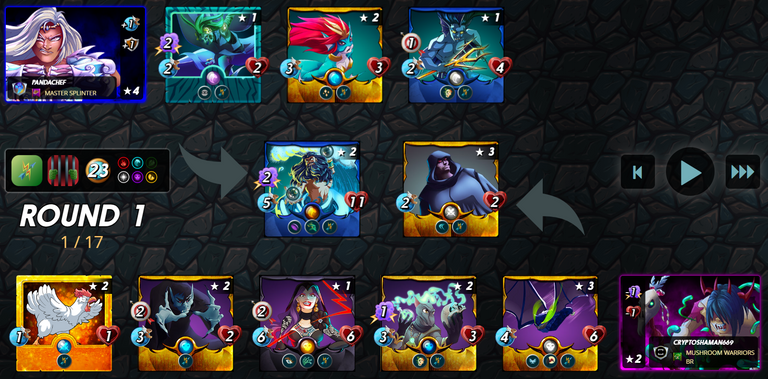 Round 2: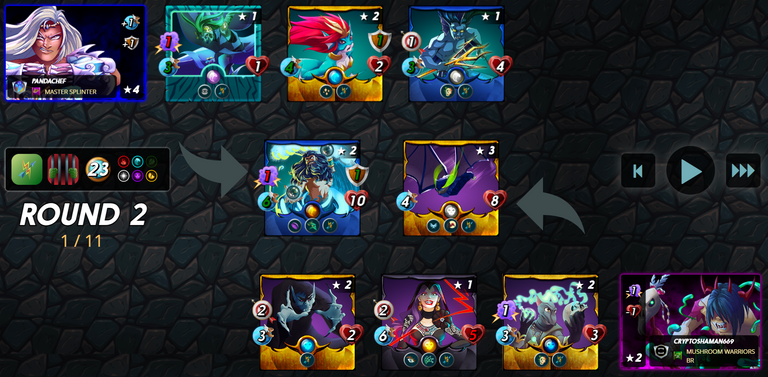 Round 3: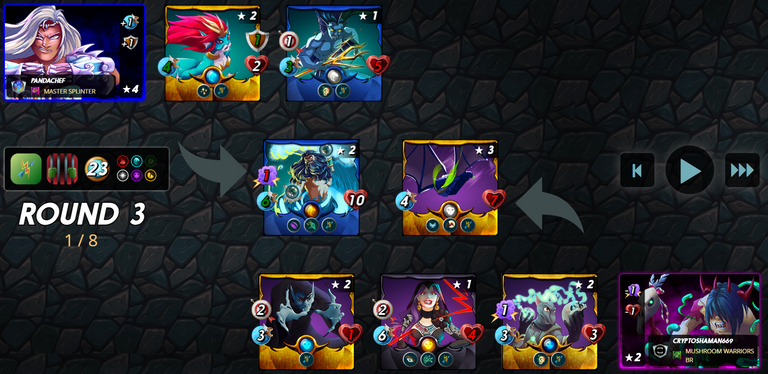 Round 4: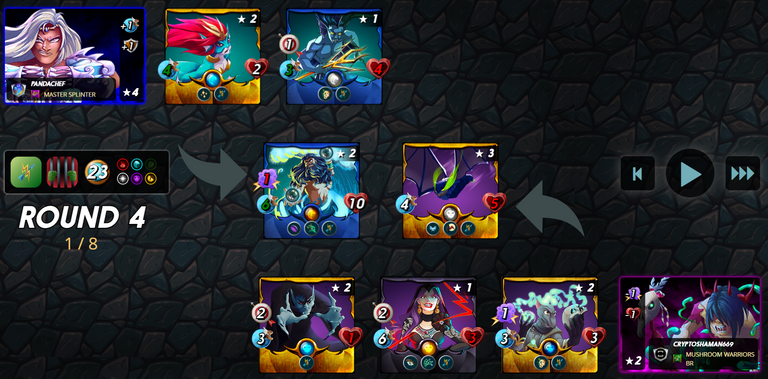 Round 5: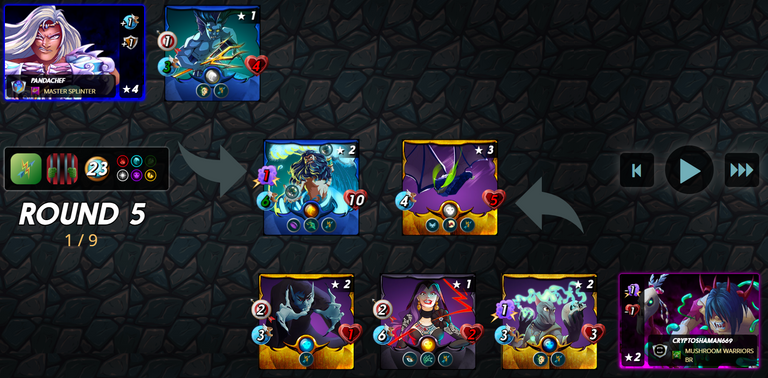 Round 6: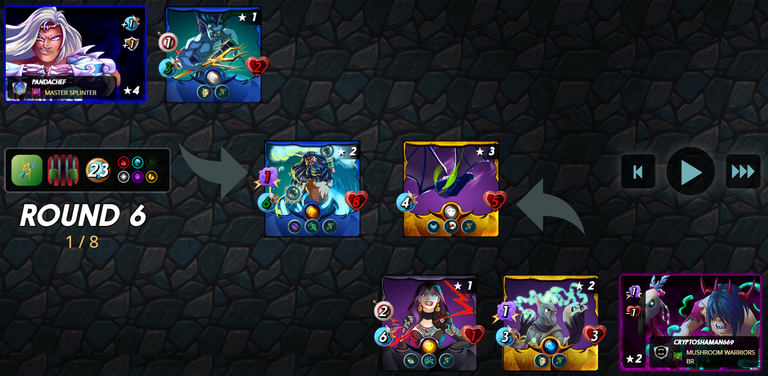 Round 7: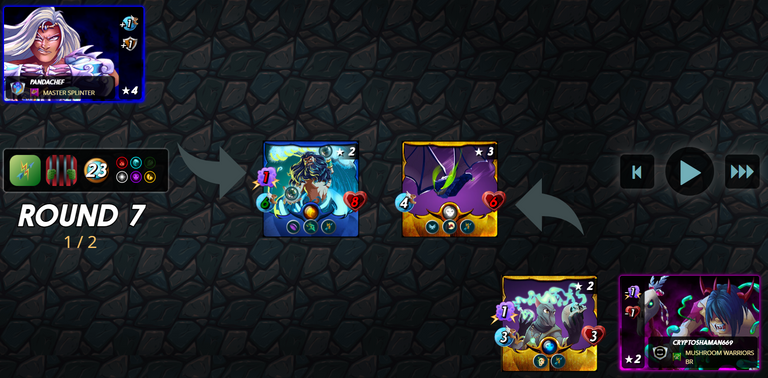 Round 8: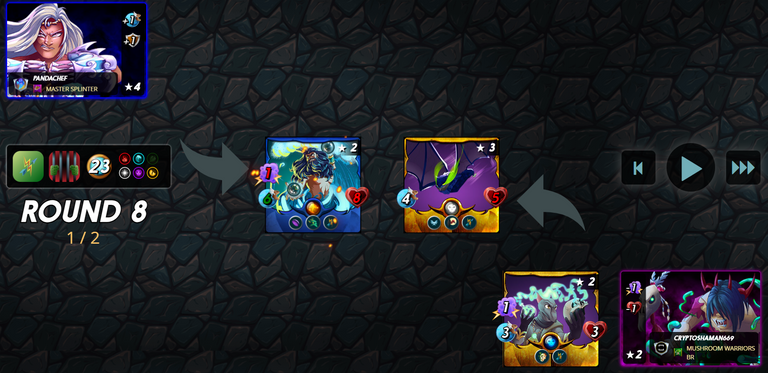 Round 9: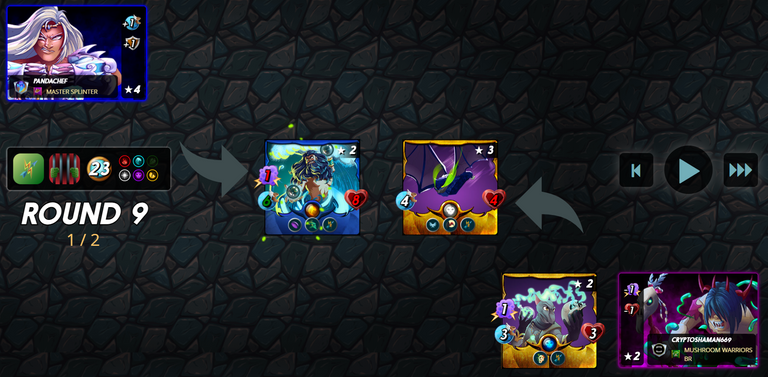 Round 10: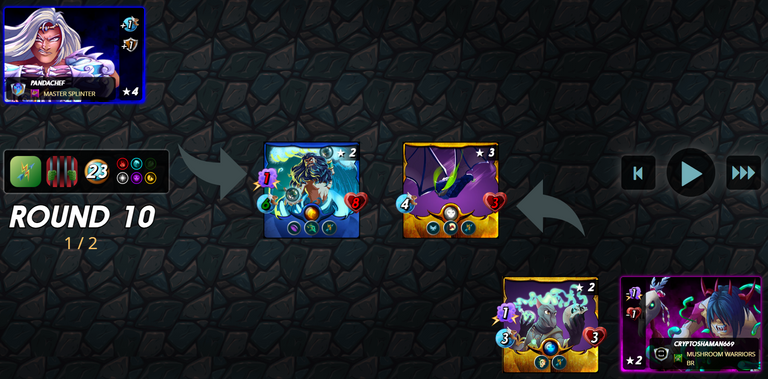 Round 11: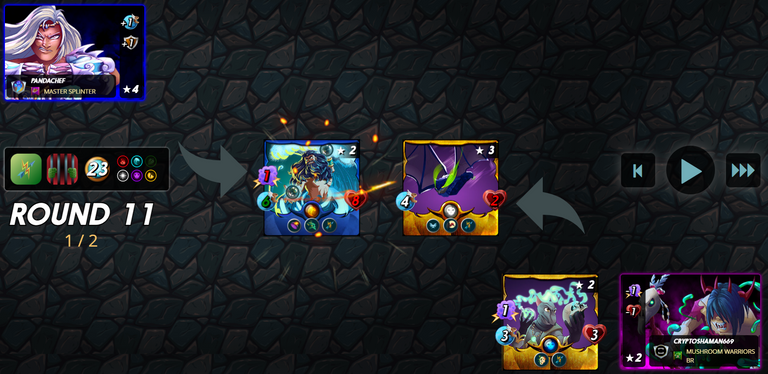 Round 12: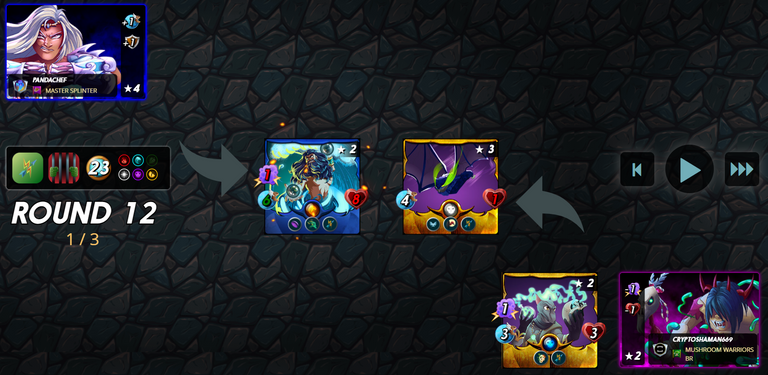 Round 13: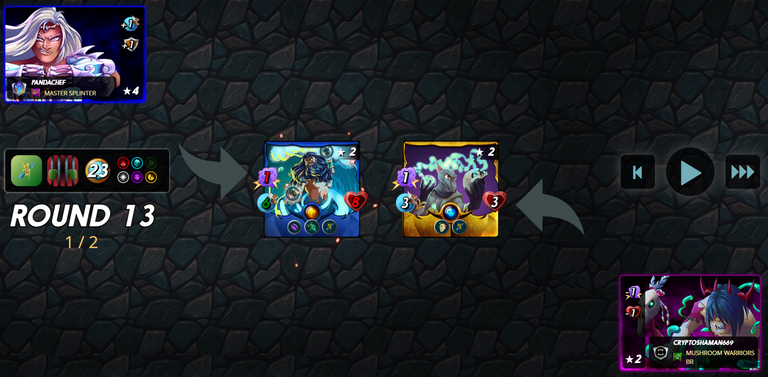 Round 14: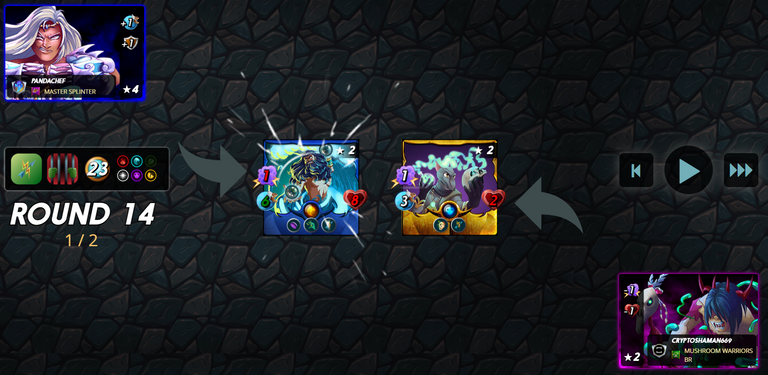 Round 15: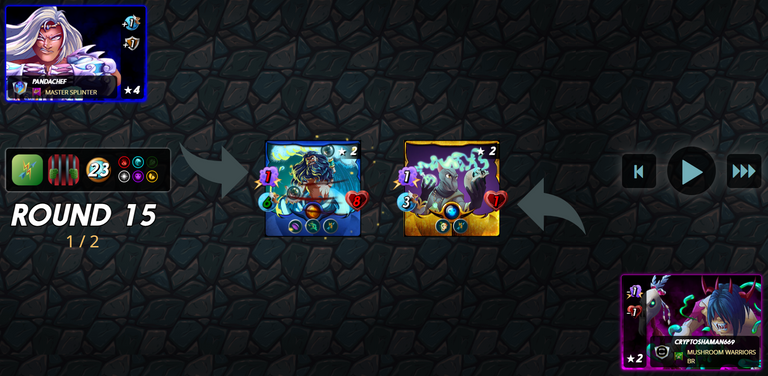 Round 15E:
![16.png](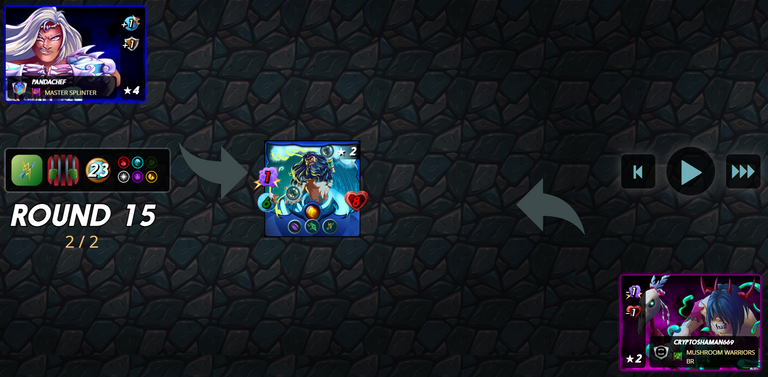 ---
Strategy
A 23 mana allocation match and no melee monsters can be used. Based on the previous rounds played by the opponent a magic based lineup is very likely but not definitely will be use. This match does not allow melee monster, so only range or magic is there for selection. After some consideration i choose a magic based deck, as magic monster can also perform as tanker in the first position but range monster can't. Water deck will be my first choice for magic monsters especially the Djinn Oshannus is a very impressive magic monster can either act as an attacker or defender, additionally with its high speed and abilities. I like to use Sneak monster but most of the Sneak monsters are melee monster, lucky that i have Coral Wraith in my deck to summon but it can be consider as very weak as it's only have 2 HP so i place it at the 2nd slot hoping that my Djinn Oshannus is able to protect it. Since Djinn Oshannus is in this match and from what i think a good match with Djinn Oshannus is Merdaali Guardian as Djinn Oshannus have high HP and a healing monster can be very beneficial in restoring Djinn Oshannus health when being damage by opponent. The last monster i choose a range monster and not magic based because the monster Merdhampir have the leech ability and with this ability in place most probably this monster is able to last longer than other monster with the same stats.
Into the match
I make quite a big mistake in this match,
Firstly i did not put in mind what Summoner the opponent will be using, the summoner that opponent choose already lessen my magic attack and HP from the start of the match weakening my monsters which is a big disadvantage to my monsters.
Secondly not a magic based lineup, therefore my Djinn Oshannus ability will not be as useful as what i have projected it should be.
Did your strategy really works?
I think only part of my strategy works as you can see that all my summon monsters are down before the opponent monsters is being taken down and i am lucky that many attack misses my Djinn Oshannus and Djinn Oshannus ability's help to lessen the damage as well so that i manage to win this match.
Liking for Djinn Oshannus❤️❤️
I do like to use it a lot but the mana needed to summon it is quite hefty. However in summary you use it based on your overall lineup strategy as well.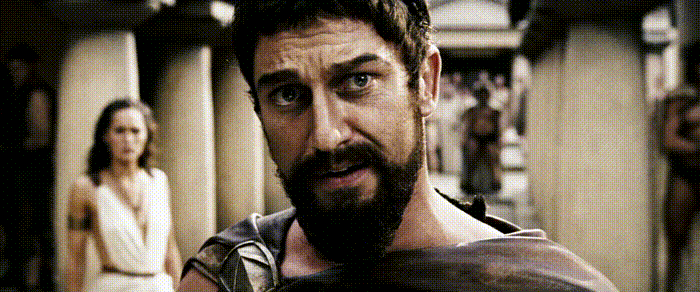 LETS BATTLE IT OUT TOGETHER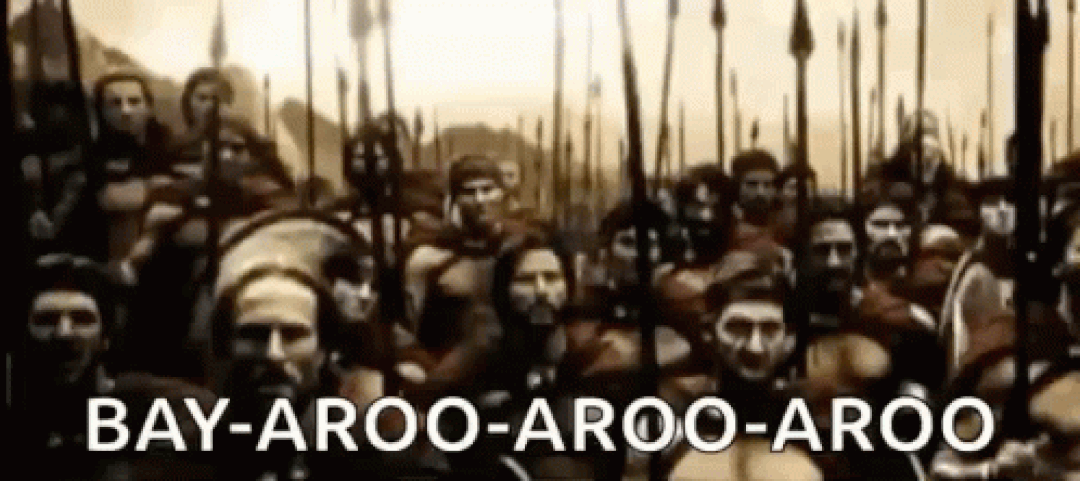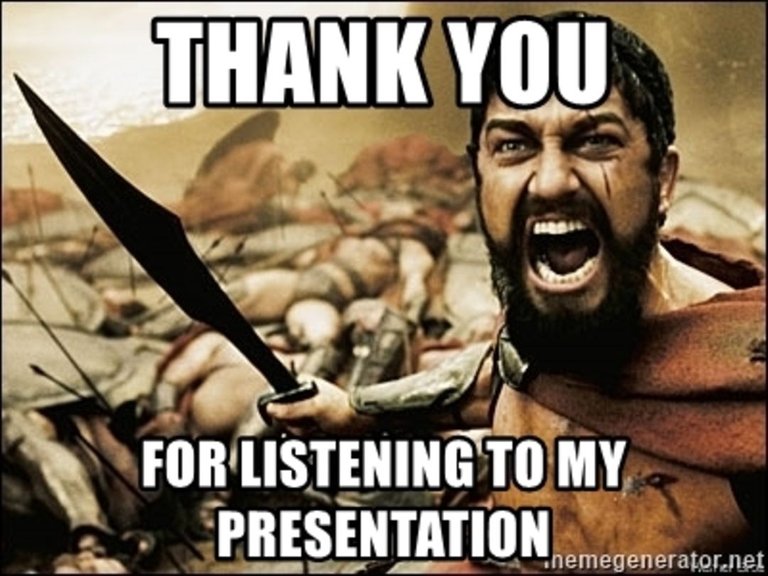 ---
---