SHARE YOUR BATTLE Weekly Challenge! 14/07/2022
LETS BATTLE IT OUT TOGETHER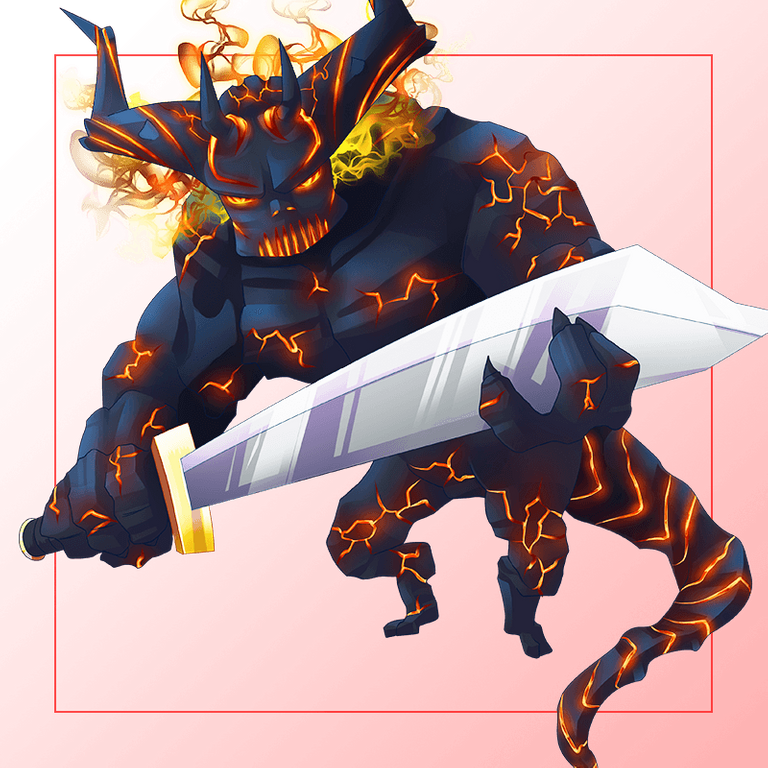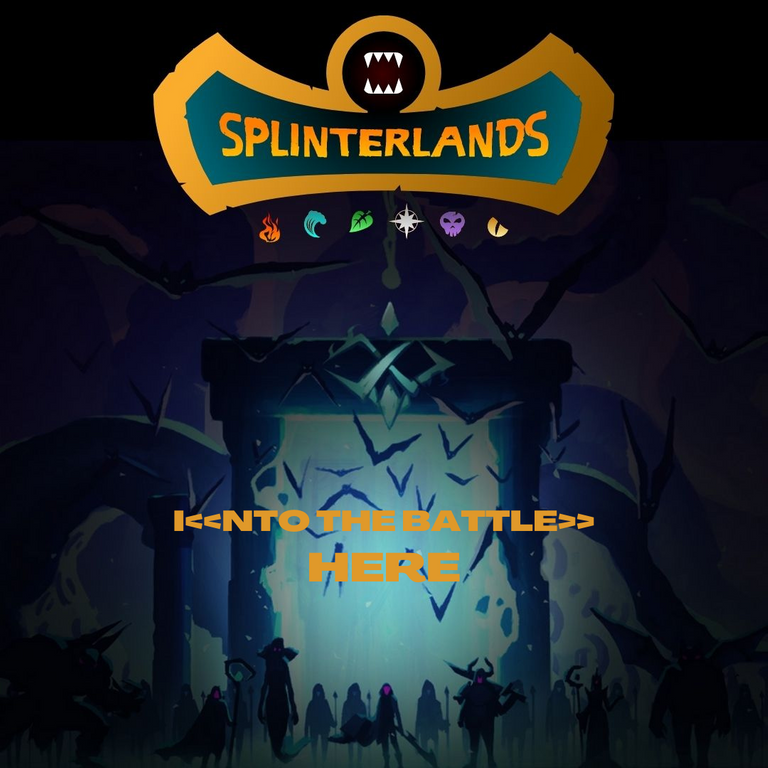 CHARTERS INVOLVE / BATTLE LIMITATIONS:

---
An extra defence without using too much mana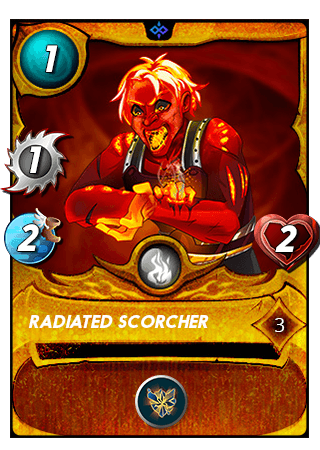 ---
Helps to repair the armour of the first friendly unit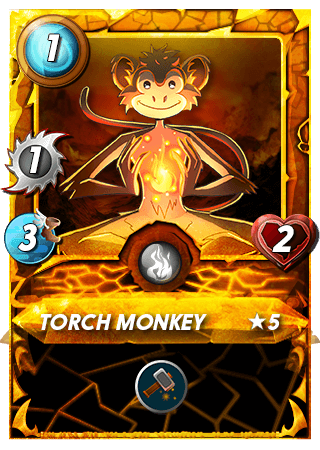 ---
Not taking any damage from negative status effects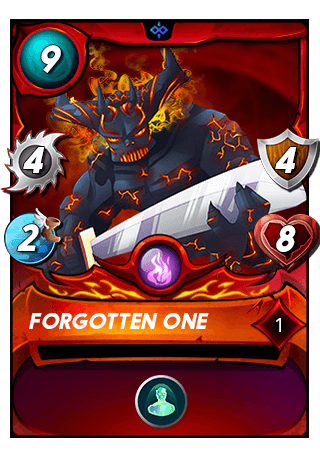 ---
Round 1: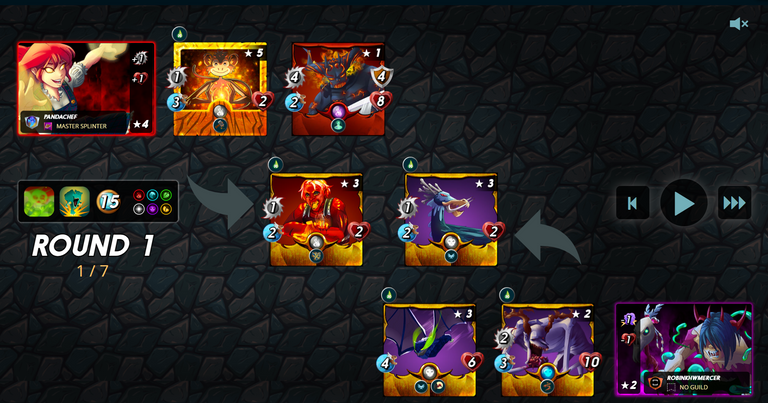 Round 2: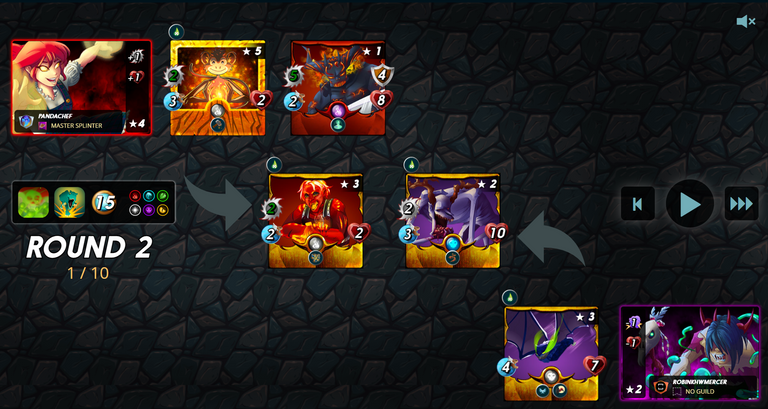 Round 3:
Round 4: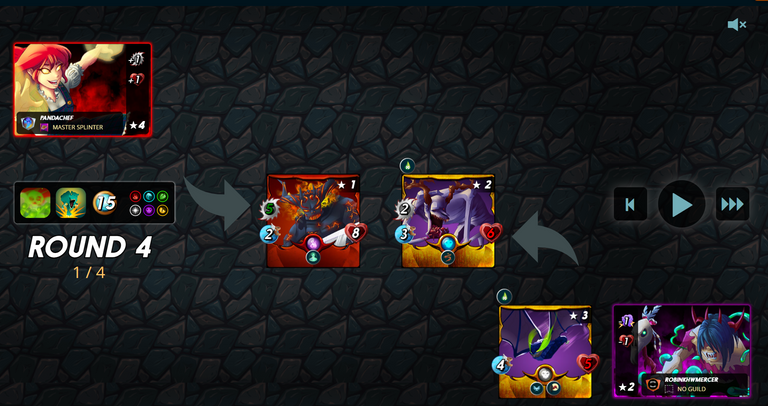 Round 5: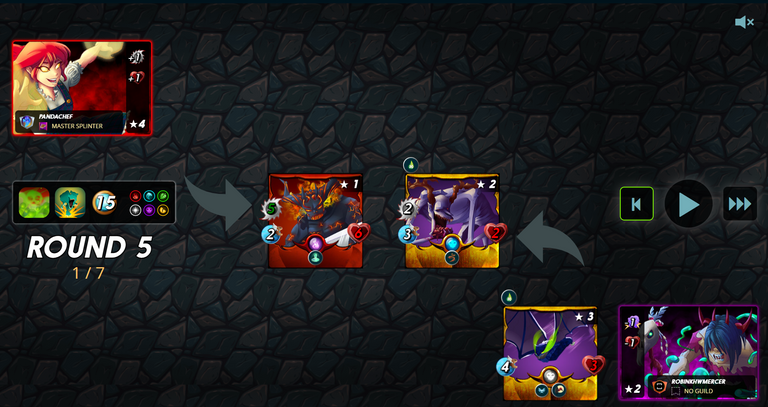 Round 6: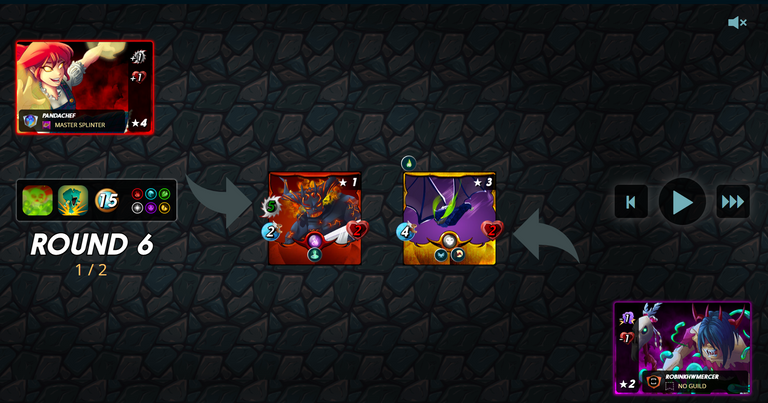 ---
STRATEGY EXPLAINATION
First of all you can classified this match as a match as an "abnormal" match. Why i say is is due to the match limitation Noxious Fumes. Basically my strategy for this match is as long as i am able to live longer than my opponent the match is already won. Considering the mana of only 15 for this match the first monster i can think of is the Forgotten One although require a high mana of 9 and adding in the mana consumption of your Summoner also almost all the mana given is gone already with an excess of 2 mana and the Noxious Fumes affect your health of 2 per round and with 2 mana if you want to get a high health monsters to summon is almost none. Since now Forgotten One is in my lineup and my aim is to let it outlive the opponent monsters even without attacking i am able to win. So with 2 mana i choose Radiated Scorcher and Flame Monkey not because of attack or defense basically is just to stall the time before the enemy monsters can reach my Forgotten One, in this battle limitation Noxious Fumes what i think is like a match of how well you know your cards rather than how you going to win your opponent.
Into the match
In the first round i was quite amazed that my Radiated Scorcher helps to take down 1 of the opponent monsters although it died next round as before that my strategy is purely stalling time only and let Noxious Fumes do the job of killing. In the 2nd round of the match my "cheap" tanker all is taken down thanks to the Noxious Fumes. Fast forward to the end of the match as my Forgotten One take down the opponent monsters with the help of Noxious Fumes. Opponent strategy is good also but when left with only monster Riftwing unless you have the return fire ability in this scenario if you you are just waiting for your death in no time.
Did your strategy really works?
What i think is that i am quite sure my direction of strategy is correct however maybe if i do some changes to the monsters being summon will change the flow of the match, like the team of the opponent summon.
Liking for Forgotten One❤️❤️
I does not really like forgotten one due to its high mana consumption to summon and there are many more choice of cards in the Fire Deck with lower mana consumption and better performance compare to Forgotten One. However i cannot deny the ffact that using Forgotten One in Noxious Fumes match is a very big advantage to your team whenever mana allows you.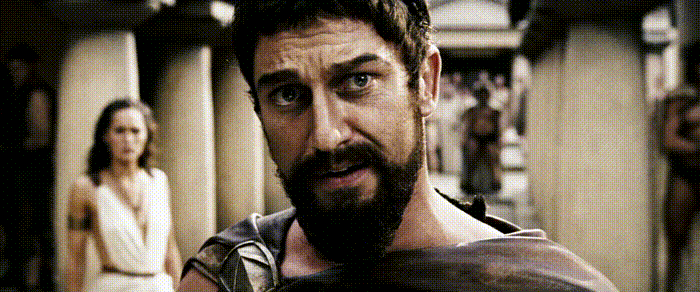 LETS BATTLE IT OUT TOGETHER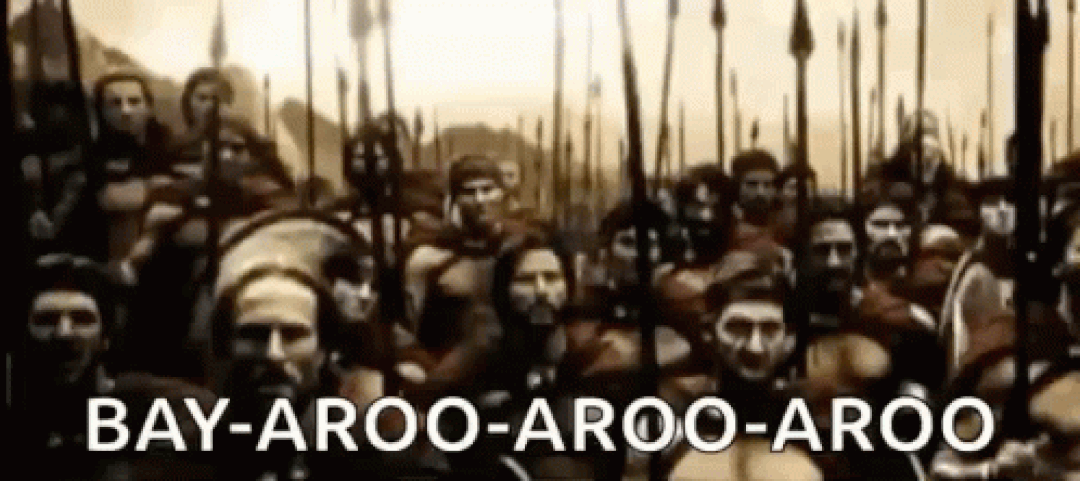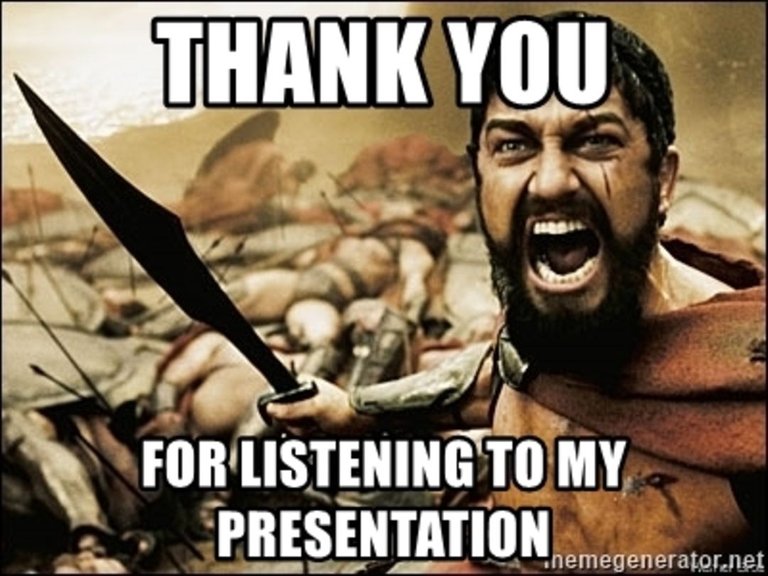 ---
---