SHARE YOUR BATTLE Weekly Challenge! 15/09/2022
LETS BATTLE IT OUT TOGETHER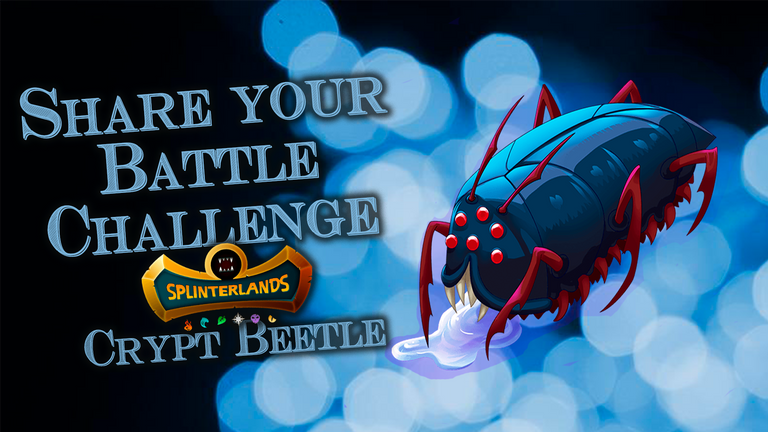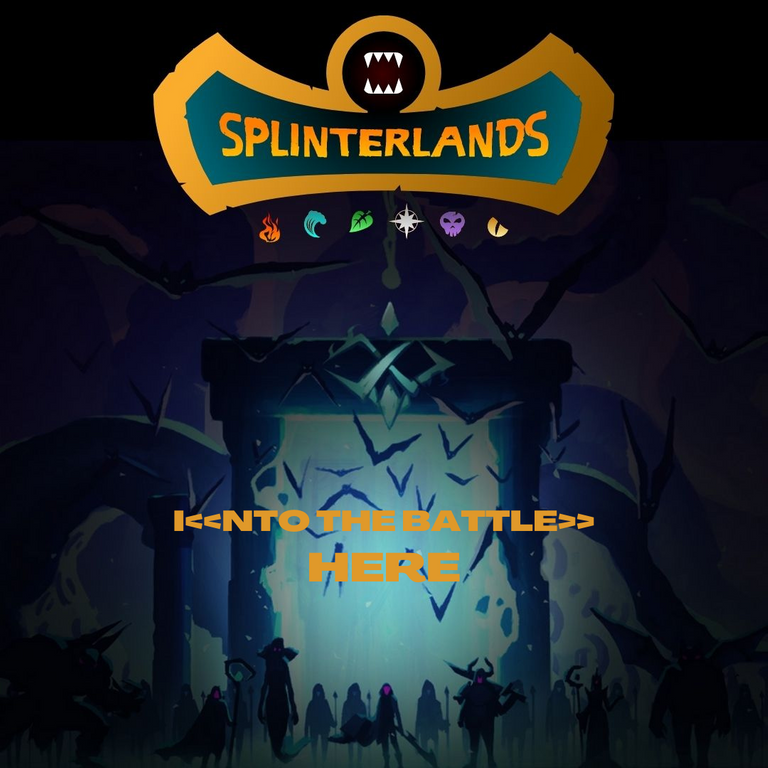 CHARTERS INVOLVE / BATTLE LIMITATIONS:

Limitations explain
1.Stampede - The Trample ability can trigger multiple times per attack if the trampled Monster is killed.
2.12 mana
3.ONLY Fire, Life, Death and Dragon Deck
---
Low mana defender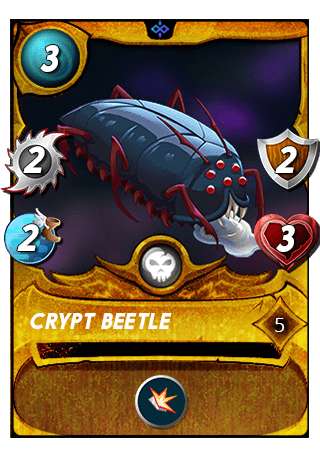 ---
0 mana monster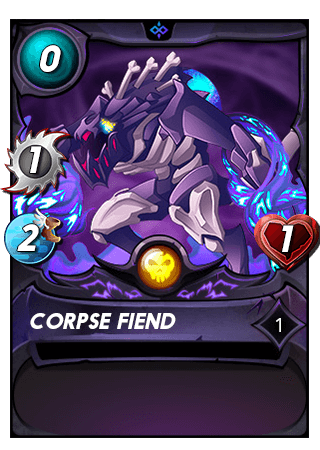 ---
Sneak monster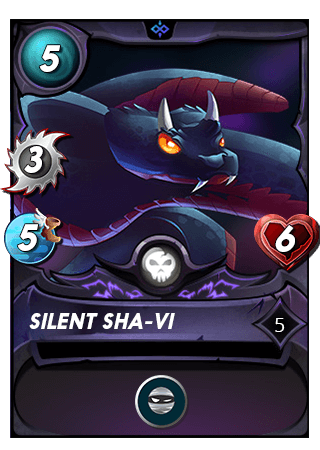 ---
Round 1: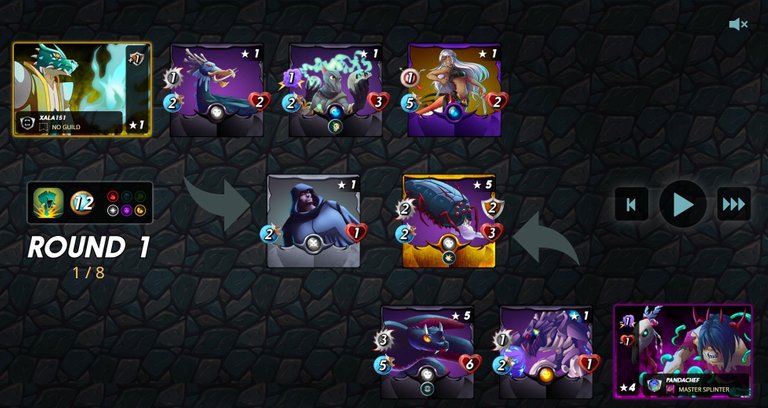 Round 2: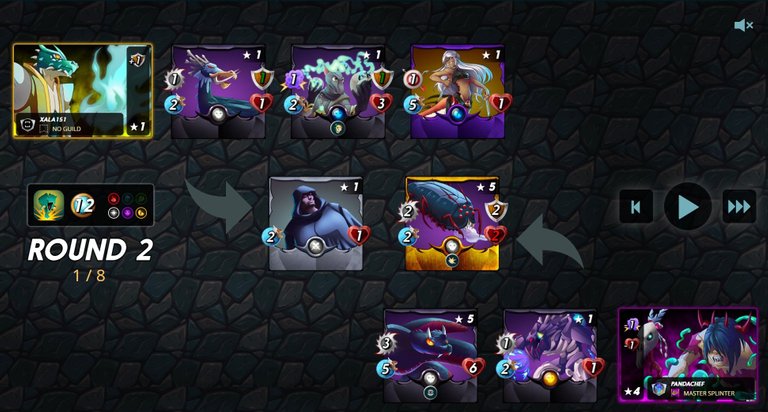 Round 3: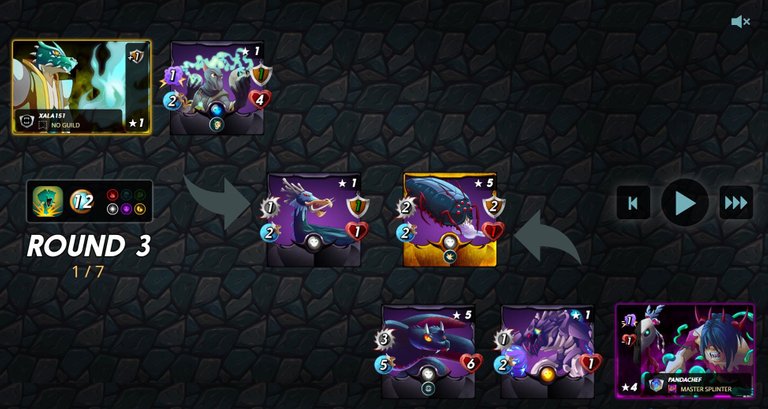 Round 4: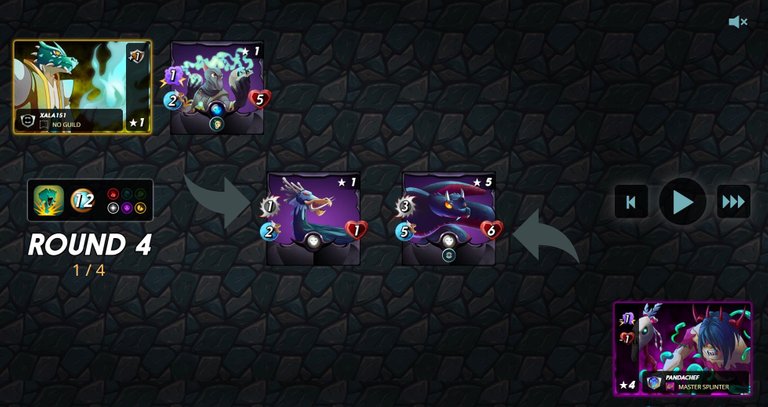 ---
Strategy
As this is a 12 mana match to have a more balance team (attack and defense all in place), thus i will have to utilize the allocated wisely. I does not have very wide selection of monsters for me to choose, therefore the for the first monster most probably i will choose is Crypt Beetle due to its mana of 3 which give me more room for choosing the attack monster. Putting in mind the mana use for Summoner and Crypt Beetle is already 7 only a 5 mana left and one of the best Sneak monster in my Death Deck is Silent Sha-Vi which is just nice a 5 mana is needed. Some info on why i use Crypt Beetle although its health is more to the low side but all its other stats make up for it and considering its ability Shield which is very useful especially in low mana matches as mostly low mana monsters will have low attacks also and as long as it is melee or range damage the Shield ability will be very useful in breaking down the damage. Coupling with Silent Sha-Vi a Sneak monster with amazing stats and high health, i believe that its is able to bring its opponent monster down in no time. Since Corpse Fiend is usable in this match and i do have 1 and using it as an extra monster gives me slight advantages over the opponent team if he does not have 1 in a way buying more time.
Into the match
Start of the match the opponent use a totally different strategy as mine a few low mana monster with melee, magic and range attack including a no attack defender. Due to the Shield ability of Crypt Beetle it did not take any damage from the range attack as it is only 1 attack and was dissolved by the Shield ability in turns giving my Crypt Beetle an additional round of tanking. Nonetheless it was still taken down in the next few turn. But Silent Sha-Vi saves the day by winning this particular match.
Did your strategy really works?
My strategy did works but i will not say well, my team almost lose in this match. As i did not expect the opponent to be using a magic monster that will be able to bring down my Crypt Beetle in no time as magic attack does not affected by Shield or Armour but directly to the heath. However i am quite gald i use Silent Sha-Vi which takes down monsters from the back and which really helps a lot in winning this match. My Silent Sha-Vi was almost taken down when its was 1v1 the opponent magic monster by lucky that my Silent Sha-Vi has high attack and heath to take the magic monster down first and not the other way round.
Liking for Crypt Beetle❤️❤️
Personally i do like it a lot due to its low mana consumption to Summon. I can have a better team lineup with this low mana monster but due to its weak health if a magic monster is present it will really be like a bettle in human hands being crush easily and effortlessly.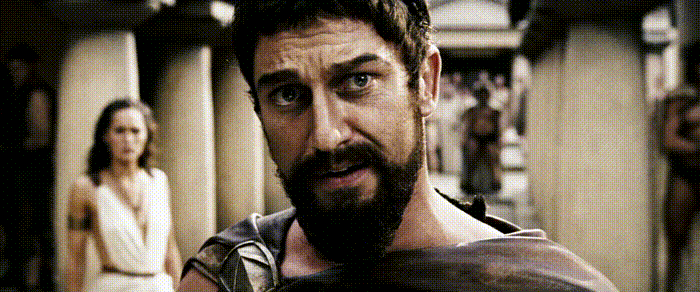 LETS BATTLE IT OUT TOGETHER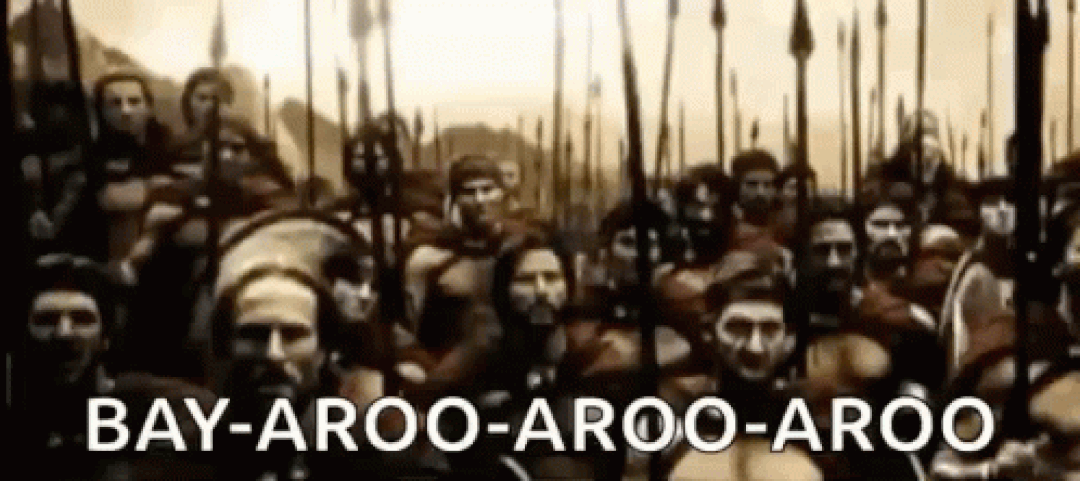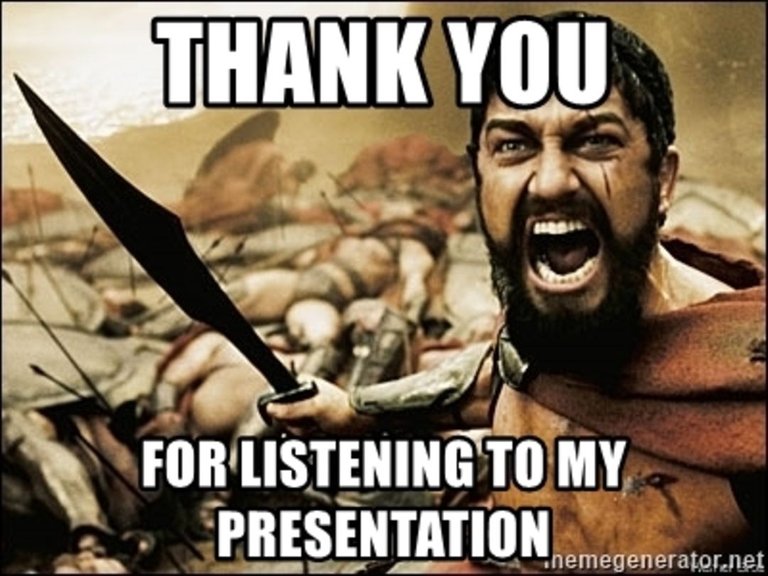 ---
---