Architecture+Design Community Contest: World Architecture Day | (Birthplace of the Liberator)

Hi Hivers!!! I am very happy that @OCD has resumed contest initiatives to support the communities. Participating in this kind of initiatives is something I enjoy very much, as it allows me to explore other areas of interest in the writing exercise as it is, for example, today's entry for the Architecture+Design community.
Last year before starting the pandemic I was doing some courses in the capital city of my country: Caracas, and I wanted to take the opportunity to visit historical places such as the birthplace of Simon Bolivar.
Hola Hivers!!! Estoy muy contenta de que @OCD retomó las iniciativas de concursos como apoyo a las comunidades. Participar en este tipo de iniciativas es algo que disfruto mucho, ya que me permite explorar otras áreas de interés en el ejercicio de la escritura como lo es, por ejemplo la entrada de hoy para la comunidad de Arquitectura+Diseño.
El año pasado antes de comenzar la pandemia estuve realizando unos cursos en la ciudad capital de mi país: Caracas, y quise aprovechar la ocasión para visitar lugares históricos como lo es la casa natal de Simón Bolívar.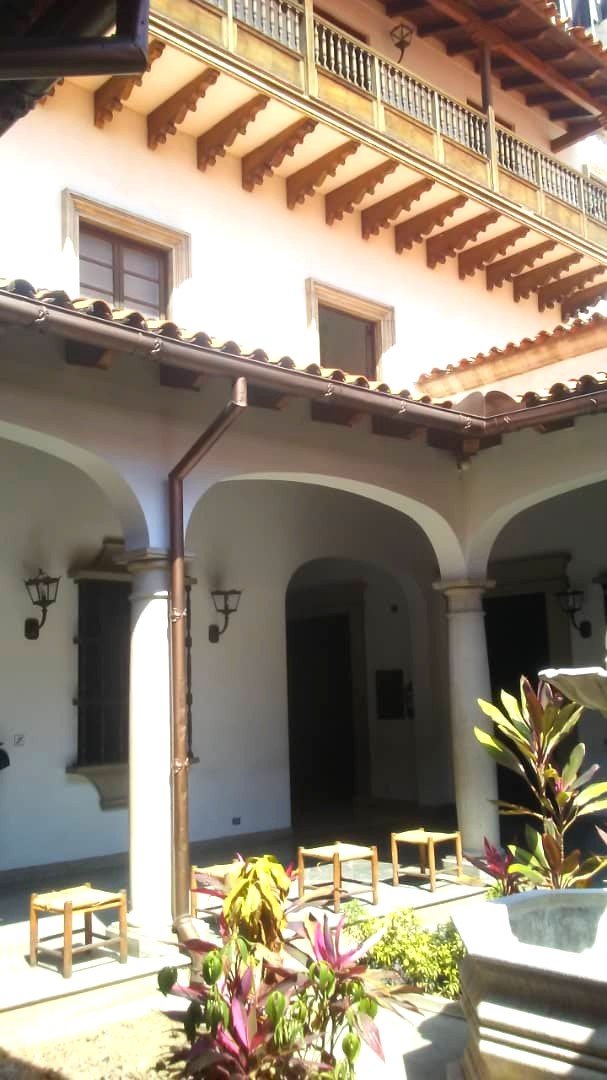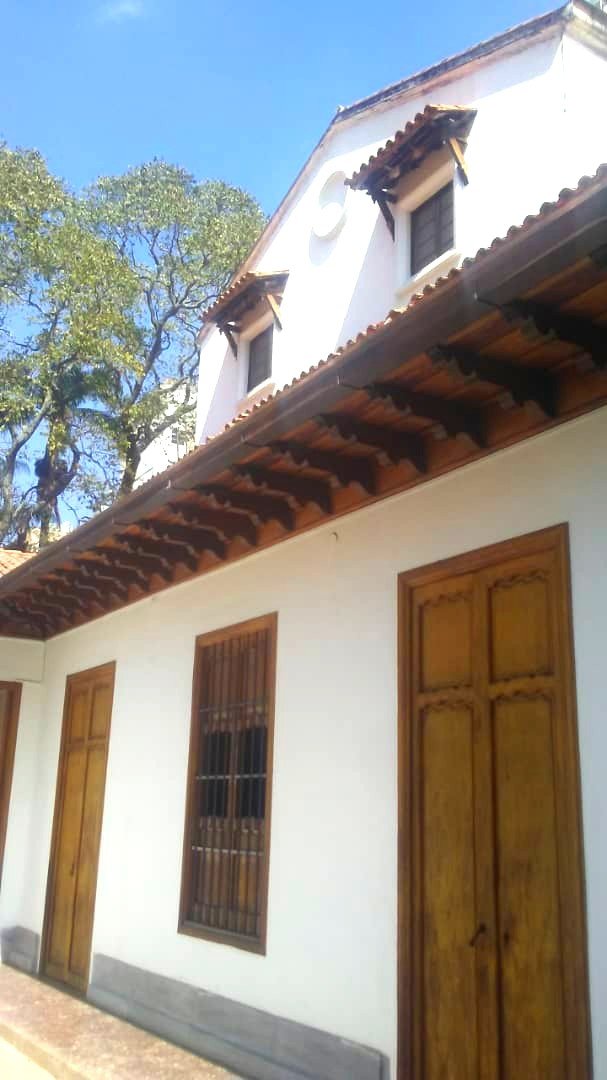 It is a construction of Spanish colonial architecture consisting of 14 rooms. It was built in 1643.
It is located in the center of Caracas, specifically in Esquinas de San Jacinto a Traposos in the Catedral de Caracas parish. An easy way to get to this location is by subway. The Capitolio or La Hoyada stations are very close to the birthplace of the liberator. The entrance is free of charge, and upon entering, the guides give us a tour explaining the historical details of each room. Currently I do not know the schedules due to the pandemic situation but it is very likely to be open to the public during the flexible week.
Es una construcción de arquitectura colonial española que consta de 14 habitaciones. Fue construida en el año de 1643.
Está ubicada en el centro de Caracas, específicamente en Esquinas de San Jacinto a Traposos en la parroquia Catedral de Caracas. Una forma fácil de llegar a esta localidad es a través del metro. Las estaciones Capitolio o la Hoyada quedan muy cerca de la casa natal del libertador. Es de entrada gratuita, al ingresar los guías nos hacen un recorrido explicando detalles históricos de cada habitación. Actualmente desconozco los horarios debido a la situación pandemia pero es muy probable que estén abiertos al público durante la semana flexible.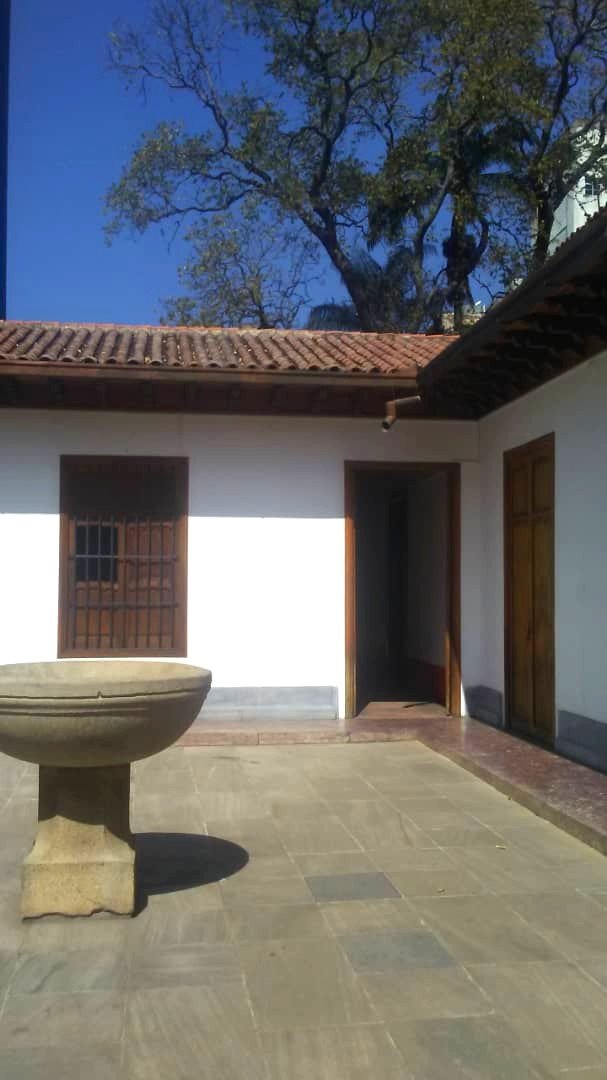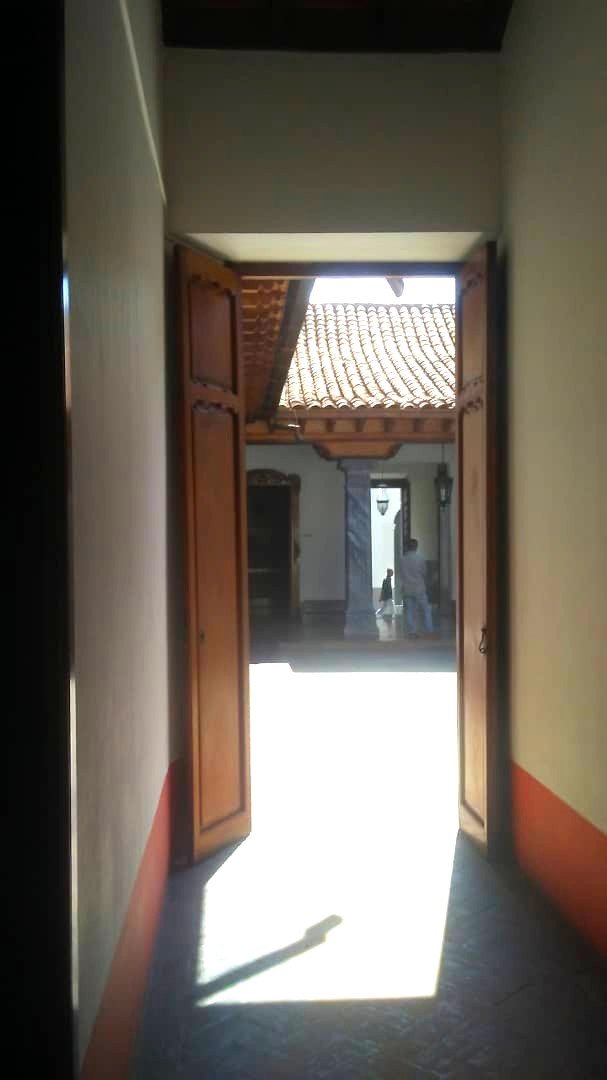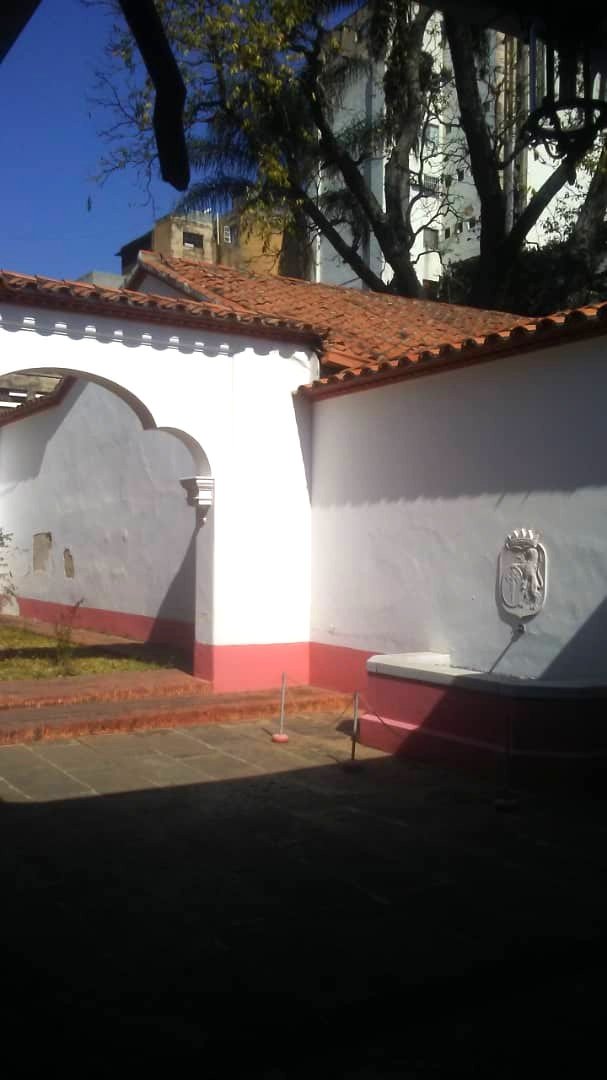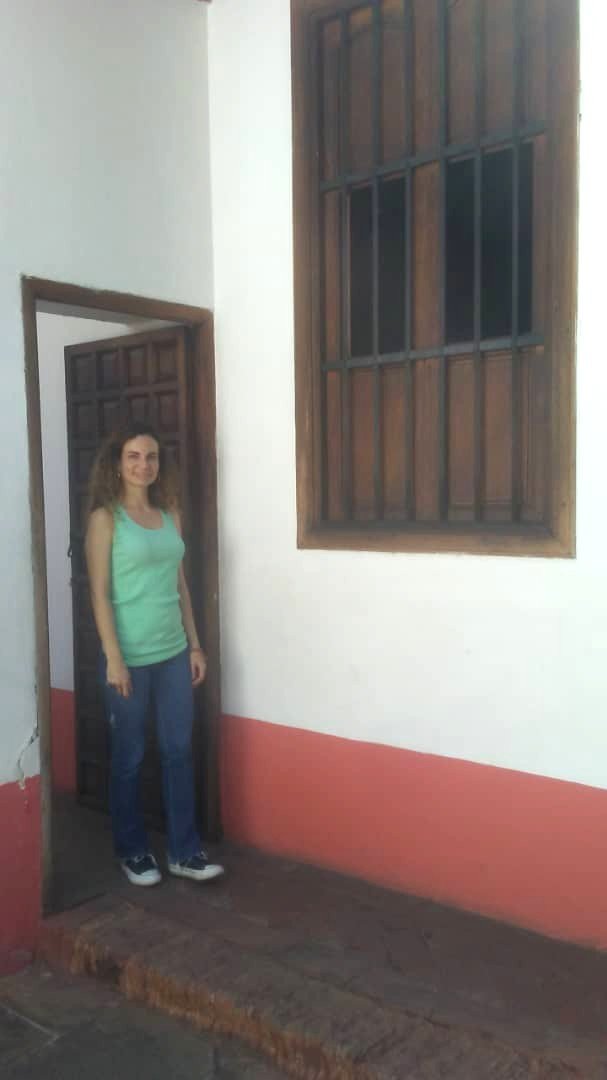 This is a place of great historical importance for my country declared on July 25, 2002 as a national monument. Here was born "Simón José Antonio de la Santísima Trinidad Bolívar y Ponte-Andrade Palacios y Blanco, better known as Simón Bolívar on July 24, 1783".
Simón Bolívar is one of the most emblematic figures of South America who fought for the independence of our continent at the hands of the Spanish Empire. His legacy is unprecedented. "In less than 20 years he achieved the independence of five nations, today six: Venezuela, Colombia, Ecuador, Peru, Bolivia and Panama". 2
In his quotes we can observe the great wisdom of this historical figure who had the dream of freedom, for which he fought until it became a reality.
Bolivar enjoyed his childhood in this house where he received lessons from illustrious teachers such as Andres Bello and Simon Rodriguez.
Este es un lugar de gran importancia histórica para mí país declarado el 25 de Julio del año 2002 como monumento nacional. Aquí nació "Simón José Antonio de la Santísima Trinidad Bolívar y Ponte-Andrade Palacios y Blanco, más conocido como Simón Bolívar el 24 de julio de 1783". 1
Simón Bolívar es una de las figuras más emblemáticas de Sur América que luchó por la independencia de nuestro continente a manos del imperio español. Su legado no tiene precedente. "En menos de 20 años logró la independencia de cinco naciones, hoy seis: Venezuela, Colombia, Ecuador, Perú, Bolivia y Panamá". 2
En sus citas se puede observar la gran sabiduría de este personaje histórico que tuvo el sueño de la libertad, por la cual luchó hasta hacerla realidad.
Bolívar disfrutó su infancia en esta casa donde recibió lecciones de maestros ilustres como Andrés Bello y Simón Rodríguez.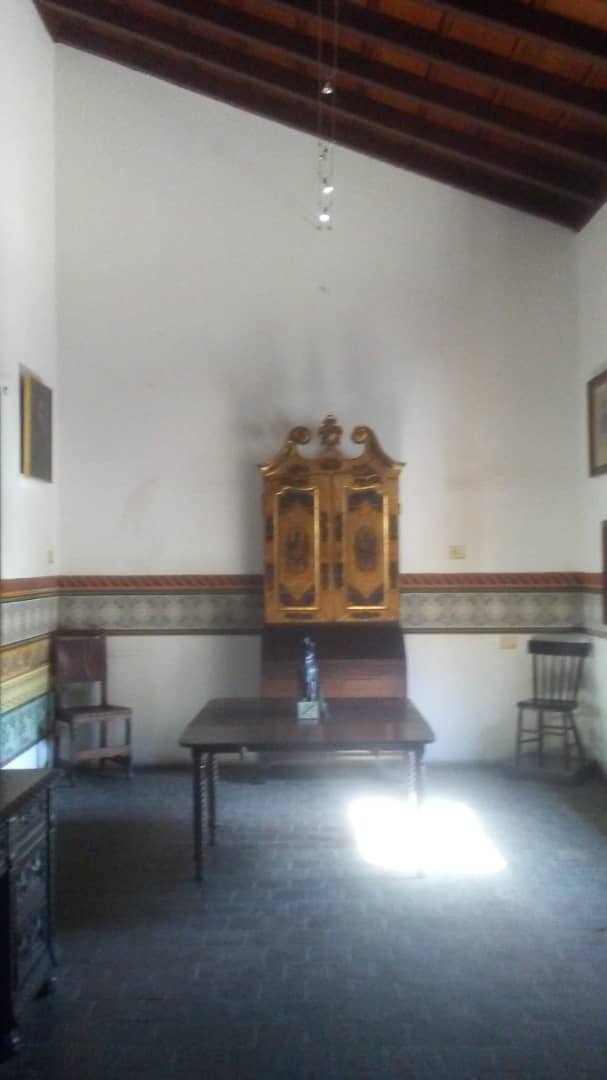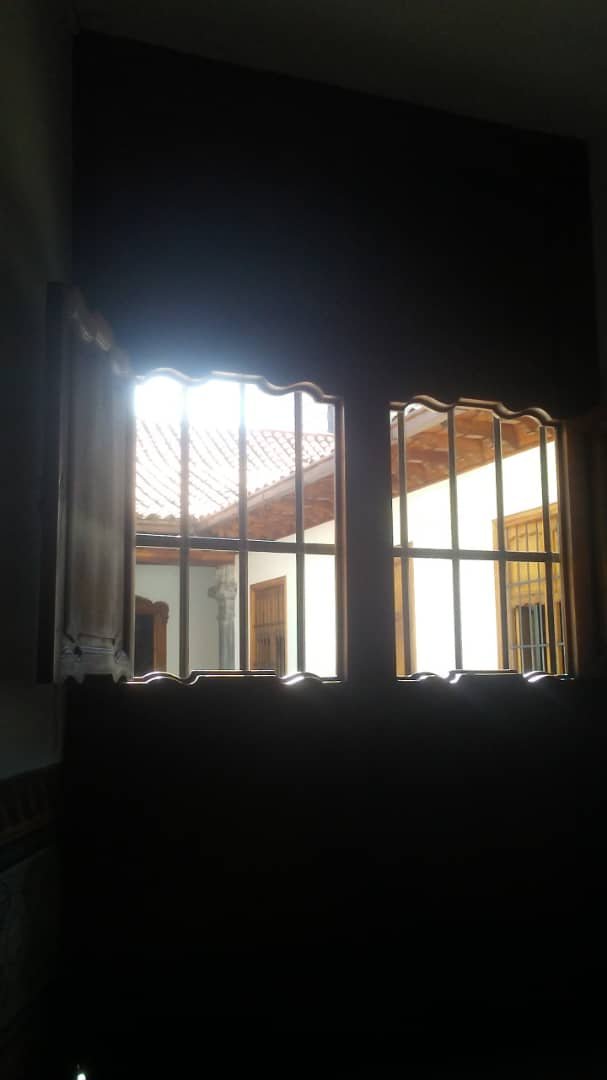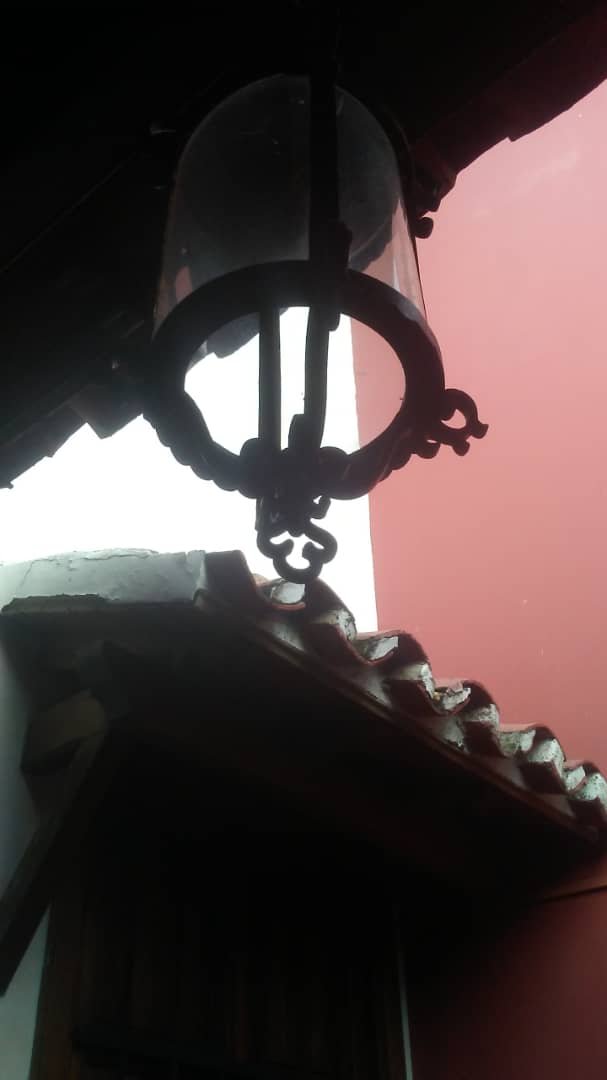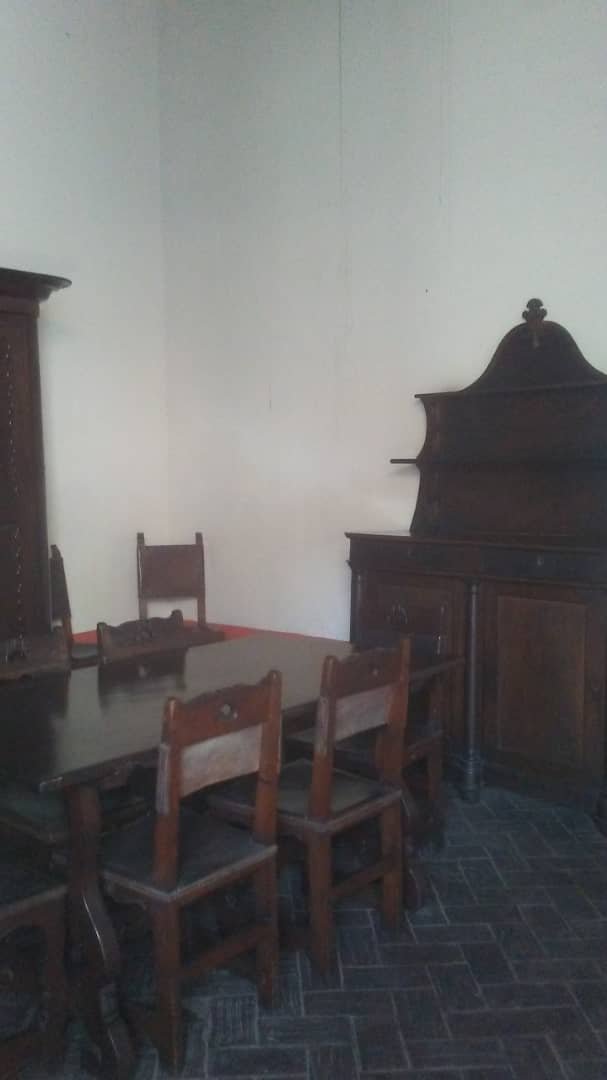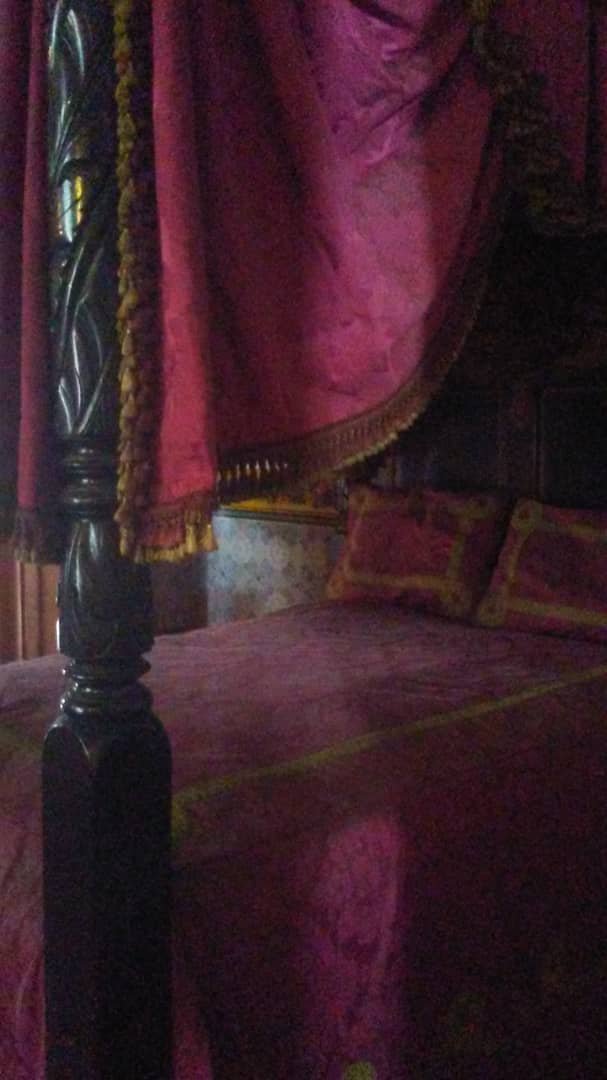 One of the things that struck me most about this place was the colonial decor and the beautiful paintings adorning the walls. There is also a large room that is surrounded by frescoes on the walls so it itself is a work of art.
Una de las cosas que más me llamó la atención de este lugar fue la decoración colonial y los hermosos cuadros que adornaban las paredes. También hay una gran habitación que está rodeada de frescos en las paredes por lo que ella misma es una obra de arte.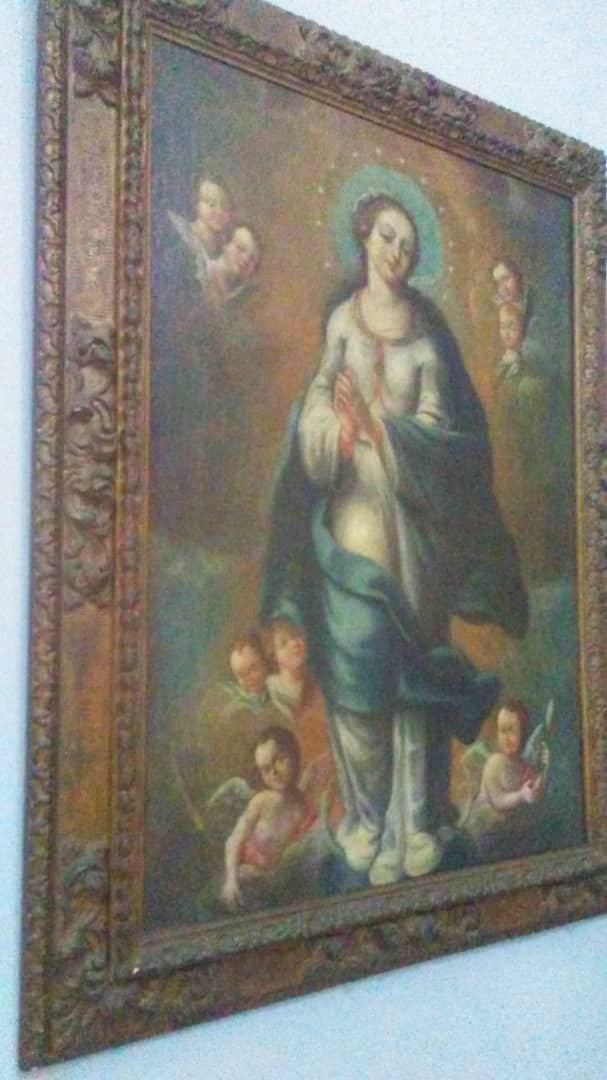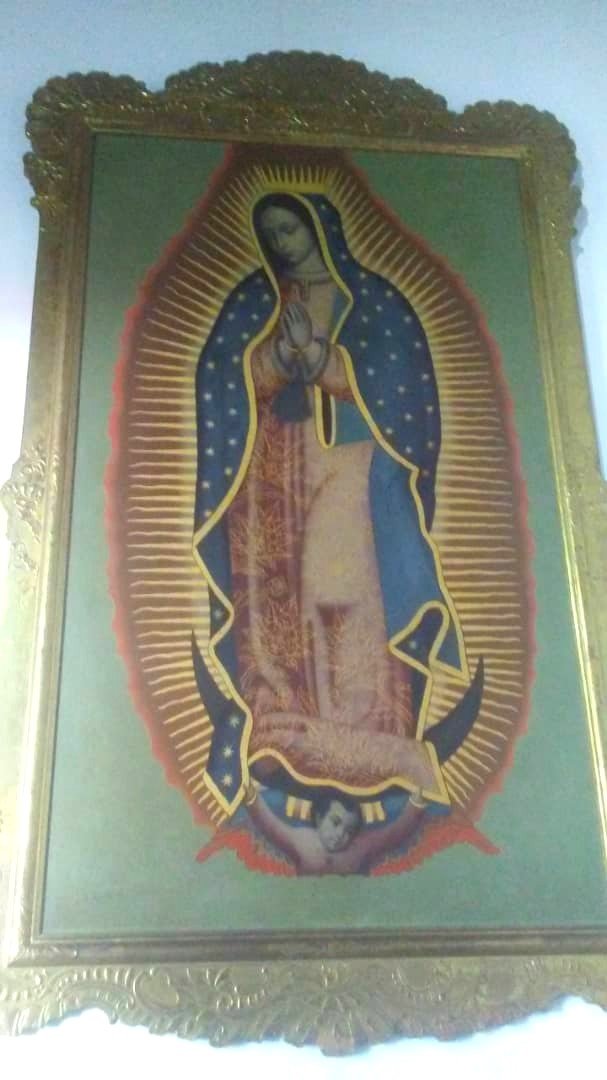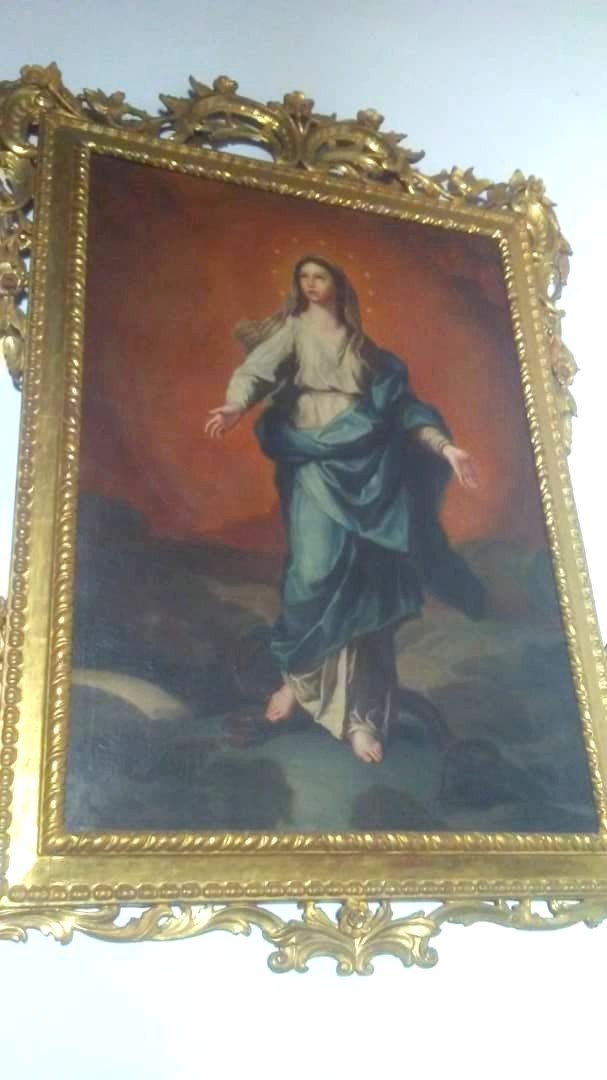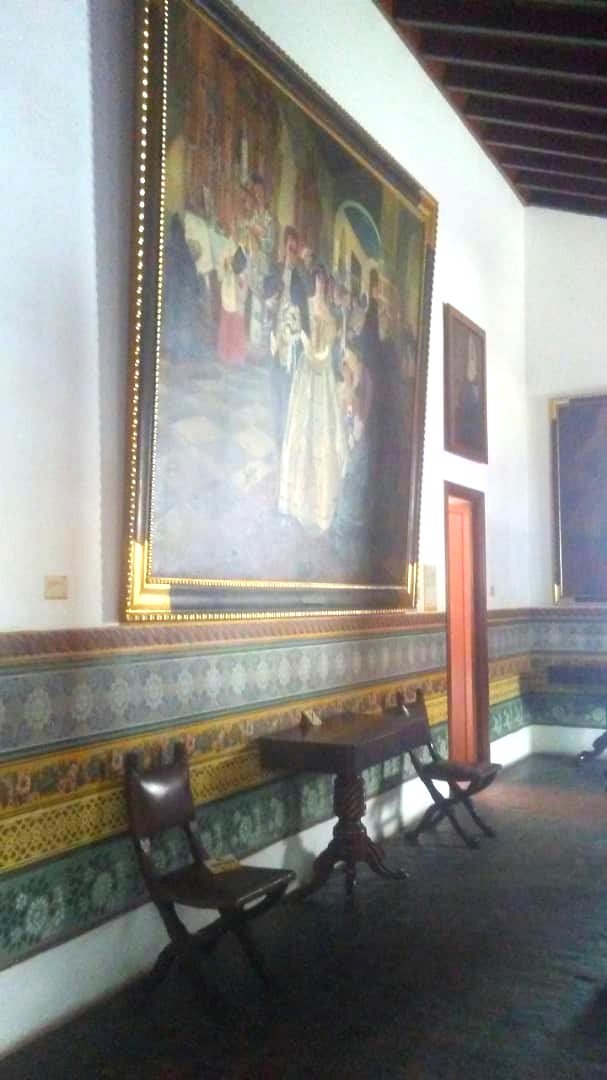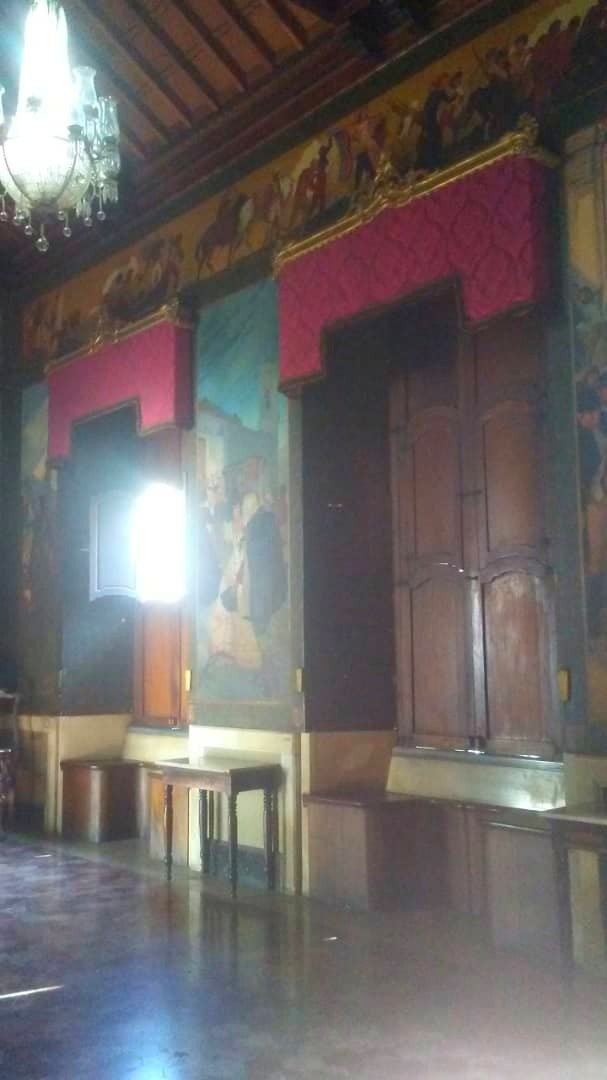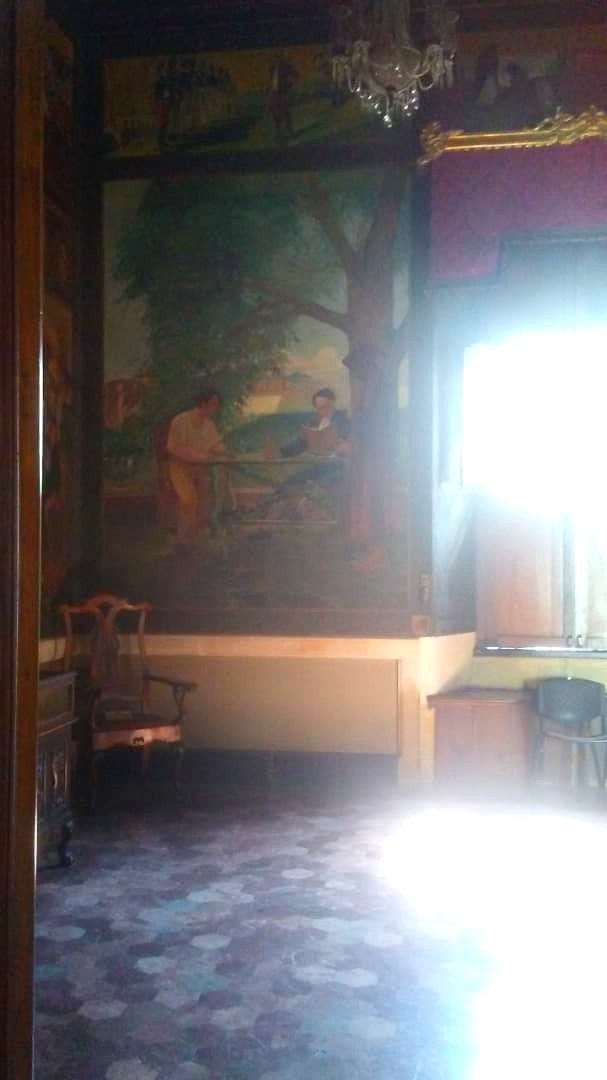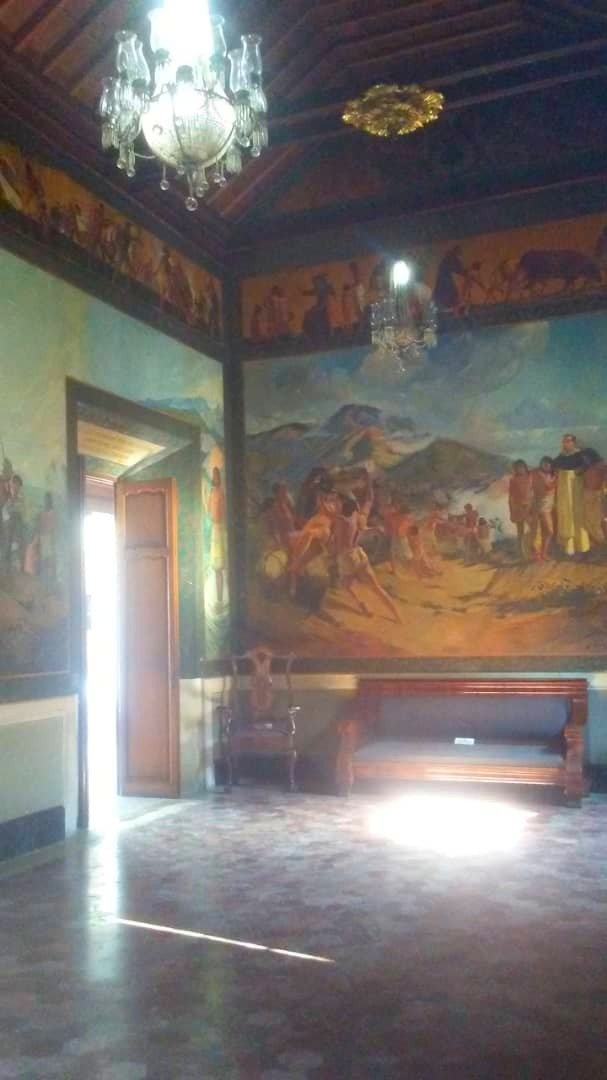 Another thing that caught my attention was the repetition of the figure of the lion in different areas of the house. Doing some research about this peculiarity I discovered that the Bolivar family had the lion in their coat of arms, and that the lion is a historical emblem of the city of Caracas as well.
Otra de las cosas que captó mucho mi atención fue la repetición de la figura del león en diversas áreas de la casa. Investigando un poco acerca de esta peculiaridad descubrí que la familia Bolívar tenía al león en su escudo, aparte que el león es un emblema histórico de la ciudad de Caracas también.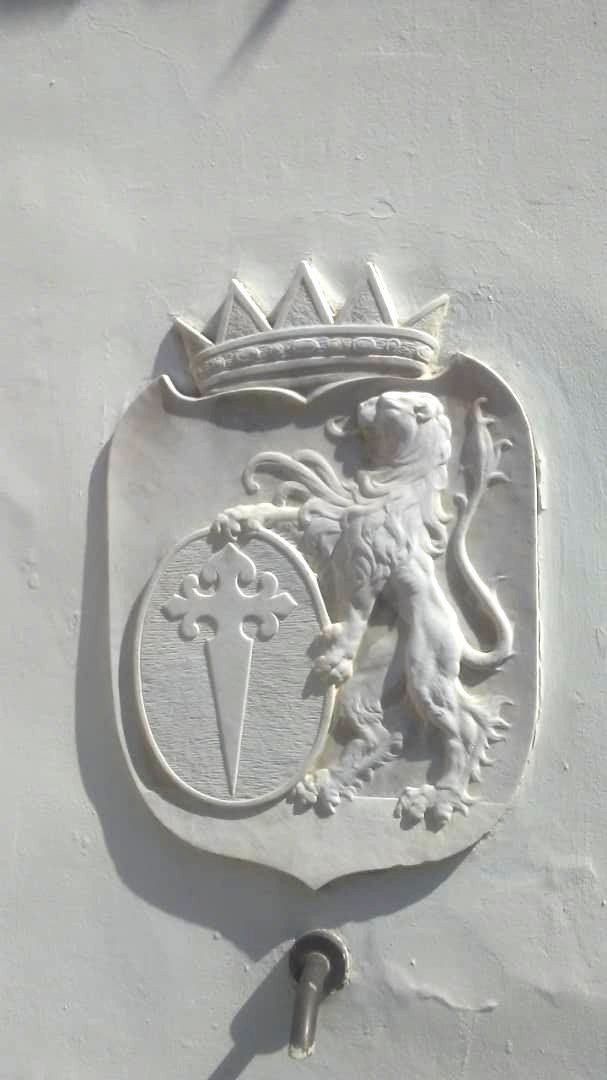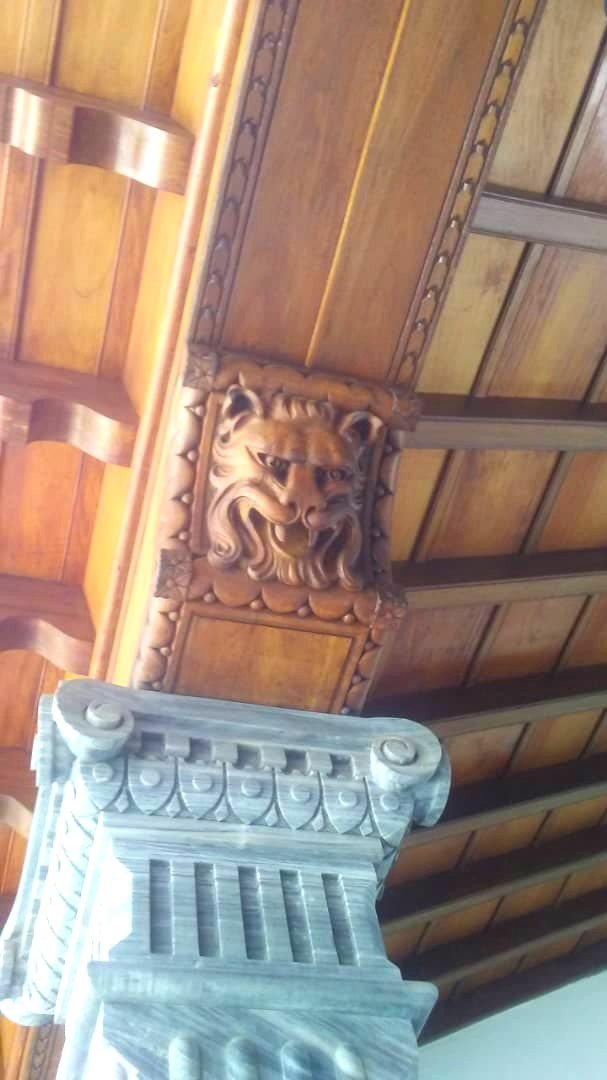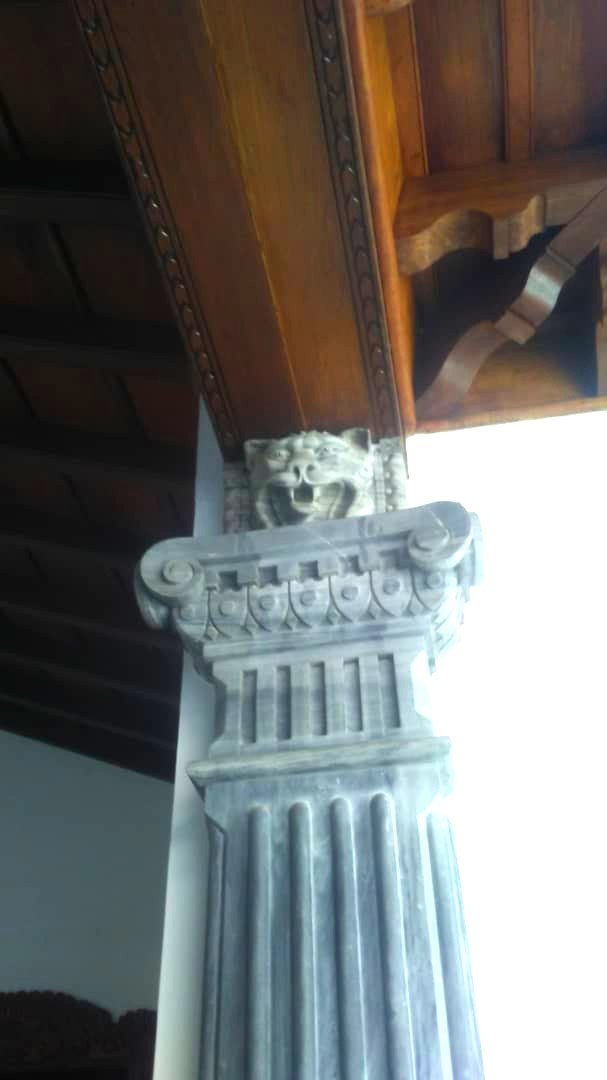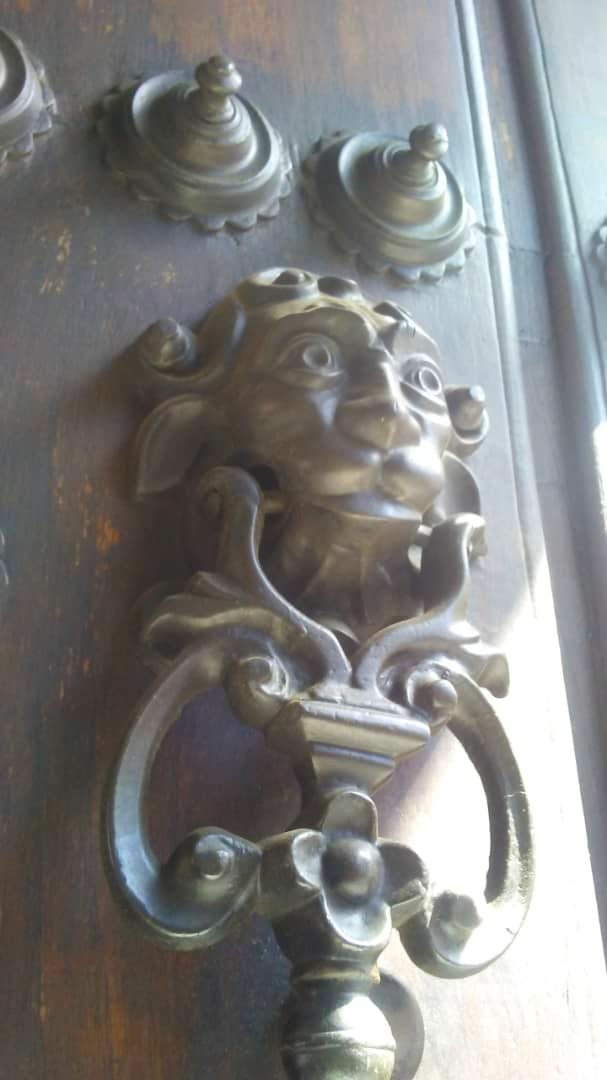 When you are in Caracas, Capital city of Venezuela, remember to visit the Casa Natal del Libertador to learn a little more about the life of this illustrious character. Without a doubt, it is a tour that you will enjoy while you learn a little more about the history of Venezuela.
Cuando estén por Caracas, recuerden visitar la Casa Natal del Libertador para conocer un poco más de la vida de este ilustre personaje. Sin duda alguna es un recorrido turístico que disfrutarán mientras conocen un poco más sobre la historia de Venezuela.
I hope you enjoyed this post, I look forward to seeing you for the next installment!!!
Espero que hayan disfrutado de este post, los espero para una próxima entrega!!
CREDITS / CRÉDITOS
1- https://es.m.wikipedia.org/wiki/Casa_Natal_del_Libertador_Sim%C3%B3n_Bol%C3%ADvar
2- https://www.bbc.co.uk/spanish/extra9912mileniopersonajebolivar.shtml
Photos taken from a LG SPREE
---
Translated with www.DeepL.com/Translator
Thank you very much for visit my blog!
Muchas gracias por visitar mi blog!
---
---