The Healing Power of the Sound

You wake up in the early morning suddenly very uneasy, sweating and with a racing heart. You feel fear and anguish and you find it hard to control yourself. At that moment you realize that there is something wrong with you, you are suffering from anxiety.
I think anxiety has become quite a common disease in our time. It is the common malady of this age. Many people live a hectic and stressful life due to the rhythm of daily life in many cities, producing consequences such as anxiety and depression.
For a long time I lived in this cycle of anxiety and depression, living an unhappy life until I met Dr. Elsy Mata Marcano with whom I did a Mindfulness training. After more than 10 years taking pills to "control" those disorders with Mindfulness techniques I was able to free myself from those negative emotional states and have a happy and full life for some time.
However, the pandemic situation, seeing many delayed plans, more family problems, country situation and internal tensions took me back to that place I knew before. For several months I felt a bit depressed, but I thought it was mainly because of the confinement and isolation.
A trip to Caracas was the trigger for the return of my anxiety and panic crises. When I returned to my hometown I had the typical symptoms of high anxiety: fear, anguish, hopelessness, intestinal and stomach discomfort, tachycardia, physical tension, repetitive automatic thoughts, headaches and even eye pain. I was feeling really bad so I quickly decided to do something about it.
Brain waves and sounds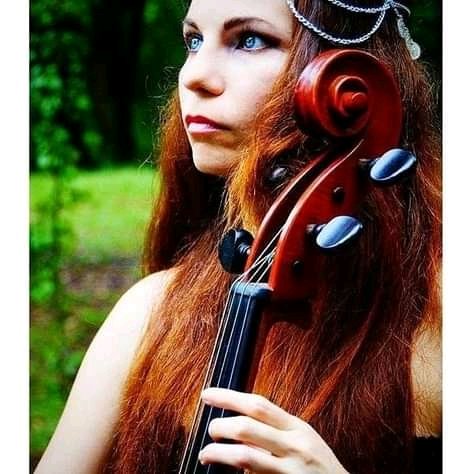 A friend of mine recommended a psychoneurologist, as I thought I might have a problem at the nervous system level, so I went to see him. To my surprise the doctor had a tool unknown to me. A machine to synchronize brain waves: Inner Wave, which can induce the brain to different waves such as alpha, theta and delta.
It is scientifically proven that the brain emits different types of waves depending on the state it is in. "The neurons in our brain communicate with each other by rhythmic electrical impulses known as brain waves: they are of five types or frequencies, alpha, beta, theta, delta and gamma. "1
"Delta waves (1 to 3Hz) are those with the largest wave amplitude, i.e. their frequency is very low. They are characteristic of the deep sleep phase, which is the phase in which we rarely dream".
"Theta waves (3.5 to 7.5 Hz) have the largest wave amplitude. They are associated with states of deep calm, relaxation and immersion in memories and fantasies, and also with the REM sleep stage, which is when we dream".
"Alpha waves (8 to Hz) are a type of brain wave that is more frequent than theta waves, although they are still associated with states of relaxation. For example, they can appear during walks in a park, lying on a beach or watching television".
The brain functions optimally in the Alpha state, you are in a state of relaxation but are aware of your surroundings. The human body is very favored with this type of brainwave, as the organs function in perfect harmony.
"In Beta waves (12 to 33 Hz) neuronal activity is intense. They are related to actions that require a certain state of alertness and agile attention management, such as a speech in front of a large audience, the process of answering an exam question, etc."
A higher frequency of Beta waves is associated with higher states of stress and anxiety. Therefore, it is important to look for tools to keep the mind in more relaxing frequencies such as alpha waves.
"Gamma waves (25 to 100 Hz) are the type of brain waves with a higher frequency and lower amplitude. They appear in waking states and their presence is believed to be related to the emergence of consciousness, the broadening of attentional focus and memory management". 2
This type of Waves is associated with states of greater creativity, happiness and even with experiences of spiritual mystical character.
It is important to note that all these waves are emitted in our brain, and when they work harmoniously we have an optimal state of health and well-being at all levels. Deficiencies or excesses of these waves can cause various problems such as attention deficit, depression, anxiety, lack of energy, among others.
At the beginning I was reluctant due to lack of knowledge to the treatment with the machine to synchronize the brain waves but after spending 15 minutes listening to frequencies and seeing lights I felt that little by little I was becoming me again. I thought it was great how through sound I could fix my "brain" so to speak.
After that, I found out that Dr. Elsy Mata Marcano was in my city again, since she lives in another place and I told her about my situation. She is a human capital trainer in Mindfulness, NLP and Coach and quantum therapist. She is also a spiritual leader whom I have been following for some time. I see her as a kind of heroine of my country, with a loving purpose to awaken the critical mass of Venezuela to make it a prosperous and conscious Venezuela again.
She is a person I admire very much and for whom I am very fond of. Kindly Dr. Elsy invited me to the inauguration of some new quantum medicine offices and offered me three sessions of quantum crystal therapy.
Quantum medicine works with the energetic and vibrational part of the being restoring its balance and bringing vibration, it is a complementary therapy to traditional allopathic medicine.
Quantum crystal therapy consists of calibrating the bodies through crystals previously coded and charged for healing purposes, some extractors and others to provide vibration while using sound frequencies to induce your mind to a state of calm and relaxation. With each session I was seeing a considerable improvement, coupled with the recommendations of Dr. Elsy and the disciplined practice of relaxation techniques.
I am still in the process of healing, but my anxiety symptoms were dropping considerably until I was reestablishing my balance.
Before my first choice would have been medication but this time I wanted to opt for another option and I have had very good results.
Obviously I had to make changes in my lifestyle, in my way of thinking and even in my emotional management but the sound frequencies were a great tool to induce my mind to restore its balance.
Singing as a tool towards wellness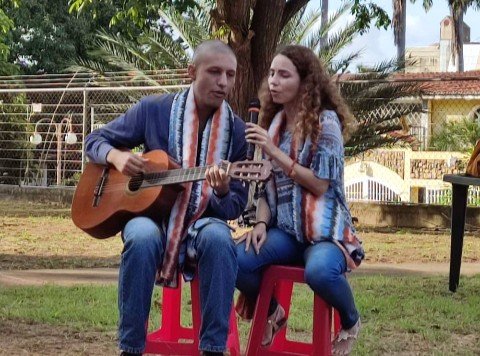 I also love to sing and to distract my mind I volunteered to sing in a music group in a church and it is something that has also brought me wellness. Singing cheers the soul and helps you express yourself better, you release endorphins and oxytocin, hormones that elevate your mood and give you happiness.
It has taken me away from the isolation and negative thoughts I had due to anxiety and reduced my stress. In addition to that, the social interaction and the good atmosphere generated by the other musicians has helped me a lot.
Singing is a very beneficial practice for the body and mind. Even if you have not studied singing or sing like a professional, singing is something you can do from the comfort of your own home and it will surely relieve your tensions and bring you joy.
Sound is healing, Sound heals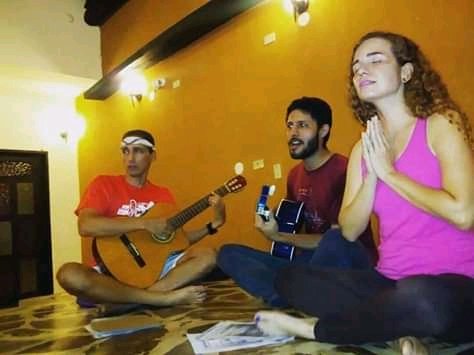 Since time immemorial shamans and healers have induced their patients to different states of consciousness through instruments, chants and sacred rhythms.
Music emerged as a way to connect with divinity and to tune into different states through rhythms and sounds.
In India a language was created that emits vibrations that resonate with the various energetic vortices of the body called chakras and also with the various organs of the body to restore and maintain the balance of the body, the Sansrkit language. The practice of reciting and chanting Mantras in Sansrkit is something widely used in India and for some years has been spreading this practice in Western culture for the many benefits obtained.
The sound transports us, brings out emotions and calms our mind. The universe and everything that exists, including us, emit frequencies and vibration. Sound is vibration, that is why we are sensitive to certain sounds which have the ability to restore our physical, mental and emotional balance and well-being.
I invite you to watch and listen to a part of my exploration with sound and voice as an instrument of healing through these videos:
Agua de Luz
https://peakd.com/hive-193816/@paolazun/aeqtzxbh
Asatoma Mantra
https://peakd.com/hive-120078/@paolazun/eng-esp-my-vision-of-spirituality-mi-vision-de-la-espiritualidad
🎶🎵🎶🎵🎶🎵🎶🎵🎶🎵🎶🎵🎶🎵
El poder sanador del sonido
Te levantas de madrugada de repente con mucha intranquilidad, sudando y con el corazón acelerado. Sientes miedo y angustia y te cuesta controlarte. En ese momento te das cuenta que hay algo que no está bien en ti, estás sufriendo de ansiedad.
Creo que la ansiedad se ha vuelto una enfermedad bastante común en nuestro tiempo. Es el mal común de esta época. Muchas personas viven una vida agitada y con estrés por el ritmo que impone la vida diaria en muchas ciudades produciendo consecuencias como la ansiedad y la depresión.
Por mucho tiempo viví en ese ciclo de ansiedad y depresión, viviendo una vida infeliz hasta que conocí a la doctora Elsy Mata Marcano con la que hice una formación de Mindfulness. Después de más de 10 años tomando pastillas para "controlar" esos trastornos con las técnicas del Mindfulness pude liberarme de esos estados emocionales negativos y tener una vida feliz y plena por algún tiempo.
Sin embargo, la situación de la pandemia, el ver muchos planes atrasados, más problemas familiares, situación país y tensiones internas me llevaron nuevamente a ese lugar que antes conocí. Por varios meses me sentí un poco deprimida, pero pensé que era principalmente por el encierro y el aislamiento.
Un viaje a Caracas fue el detonante del regreso de mis crisis de ansiedad y pánico. Cuando regresé a mi ciudad tenía los síntomas típicos de ansiedad elevada: miedo, angustia, desesperanza, molestias intestinales y estomacales, taquicardias, tensión física, pensamientos automáticos repetitivos y dolor de cabeza y hasta de ojos. Me sentía muy mal así que rápidamente decidí hacer algo al respecto.
Ondas cerebrales y sonidos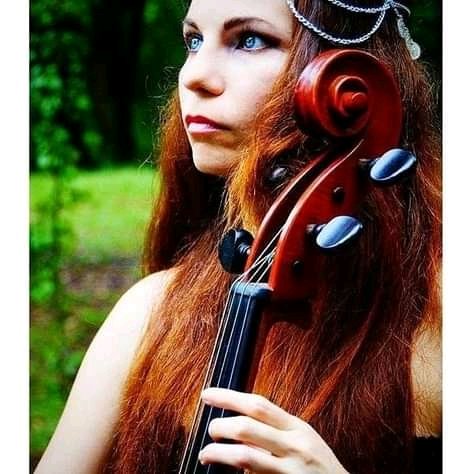 Una amiga me recomendó un psiconeurólogo, ya que pensé que podría tener un problema a nivel del sistema nervioso y fui a su consulta. Para mi sorpresa el doctor contaba con una herramienta desconocida para mí. Una máquina para sincronizar las ondas cerebrales: Inner Wave, la cual puede inducir al cerebro a diferentes ondas como la alfa, theta y delta.
Esta demostrado científicamente que el cerebro emite diferentes tipos de onda dependiendo del estado en el que se encuentre. "Las neuronas de nuestro cerebro se comunican entre sí mediante impulsos eléctricos rítmicos conocidos como ondas cerebrales: son de cinco tipos o frecuencias, alfa, beta, theta, delta y gamma".1
"Las ondas Delta (1 a 3Hz) son las que tienen mayor amplitud de onda, es decir, que su frecuencia es muy baja. Son características de la fase de sueño profundo, que es aquella en la que raramente soñamos".
"Las Ondas Theta (3,5 a 7,5 Hz) son las que presentan una mayor amplitud de onda. Estás asociadas a los estados de calma profunda, relajación e inmersión en los recuerdos y las fantasías, y también con la etapa de sueño REM, que es aquella en la que soñamos".
"Las Ondas Alfa (8 a Hz) son un tipo de onda cerebral que presenta más frecuencia que las theta, aunque sigue estando relacionada con los estados de relajación. Por ejemplo, pueden aparecer durante los paseos por un parque, al tumbarse en una playa o mirando la televisión".
El cerebro funciona en estado óptimo en estado Alfa, te encuentras en un estado de relajación pero estas consciente de tu entorno. El cuerpo humano se ve muy favorecido con este tipo de onda cerebral, ya que los órganos funcionan en perfecta armonía.
"En las ondas Beta (12 a 33 Hz) la actividad neuronal es intensa. Están relacionadas con acciones que requieren permanecer en un cierto estado de alerta y de gestión ágil de la atención, como por ejemplo un discurso ante un público amplio, el proceso de responder a una pregunta de examen, etc".
Una mayor frecuencia de ondas Beta está asociado a estados de mayor estrés y ansiedad. Por lo cual es importante buscar herramientas para mantener la mente en frecuencias de mayor relajación como las ondas alfa.
"Las Ondas Gamma (25 a 100 Hz) son el tipo de ondas cerebrales con una mayor frecuencia y menor amplitud. Aparecen en estados de vigilia y se cree que su presencia está relacionada con la aparición de la consciencia, con la ampliación del foco atencional y con la gestión de la memoria." 2
Este tipo de Ondas se asocia con estados de mayor creatividad, felicidad e incluso con experiencias de carácter místico espiritual.
Es importante acotar que todas estas ondas son emitidas en nuestro cerebro, y cuando funcionan de manera armónica tenemos un estado óptimo de salud y bienestar en todos los niveles. Las deficiencias o excesos de las mismas pueden ocasionar diversos problemas como déficit de atención, depresión, ansiedad, falta de energía entre otros.
Al principio yo estaba renuente por desconocimiento al tratamiento con la máquina para sincronizar las ondas cerebrales pero luego de pasar 15 minutos escuchando frecuencias y viendo luces sentí que poco a poco volvía a ser yo. Me parecía genial como a través del sonido podría arreglar mi "cerebro" por así decirlo.
Luego de eso, me enteré que la doctora Elsy Mata Marcano estaba nuevamente en mi ciudad, ya que ella vive en otro lugar y le conté mi situación. La doctora es formadora de capital humano en Mindfulness, PNL y Coach y terapeuta cuántica. Es también una líder espiritual a quien he seguido desde hace algún tiempo. La veo como una especie de heroína de mi país, con un propósito amoroso de despertar la masa crítica de Venezuela para convertirla otra vez en una Venezuela próspera y consciente.
Ella es una persona a la que admiro mucho y por la que profeso mucho cariño. Amablemente la doctora Elsy me invitó a la inauguración de unos nuevos consultorios de medicina cuántica y me ofreció tres sesiones de cristaloterapia cuántica.
La medicina cuántica trabaja con la parte energética y vibracional del ser restaurando su equilibrio y aportando vibración, es una terapia complementaria a la medicina alopática tradicional.
La cristaloterapia cuántica consiste en la calibración de los cuerpos a través de cristales previamente codificados y cargados para fines de sanación, unos extractores y otros para aportar vibración a su vez que usan frecuencias sonoras para inducir tu mente a un estado de calma y relajación. Con cada sesión iba viendo una mejoría considerable, unido a las recomendaciones de la doctora Elsy y a la práctica disciplinada de unas técnicas de relajación.
Aun estoy en proceso de sanación pero mis síntomas de ansiedad fueron bajando considerablemente hasta ir restableciendo mi equilibrio.
Antes mi primera opción hubiera sido la medicación pero quise optar está vez por otra opción y he tenido muy buenos resultados.
Obviamente he tenido que hacer cambios en mi estilo de vida, en mi manera de pensar e incluso en la gestión emocional pero las frecuencias sonoras fueron una gran herramienta para inducir a mi mente a restaurar su equilibrio.
El Canto como herramienta hacia el bienestar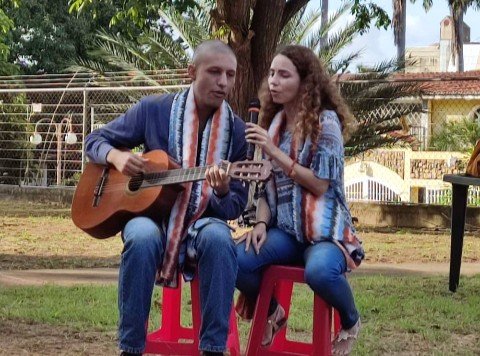 A mi tambien me gusta mucho cantar y para distraer mi mente me ofrecí a cantar en un grupo de música en una iglesia y es algo que también me ha generado bienestar. Cantar alegra el alma y te ayuda a expresarte mejor, liberas endorfinas y oxitocina, hormonas que elevan tu estado de ánimo y te dan felicidad.
Me ha alejado del aislamiento y de los pensamientos negativos que tuve a causa de la ansiedad reduciendo mi estrés. Aunado a eso, la interacción social y el buen ambiente generado por los otros músicos me ha ayudado mucho.
El canto es una práctica muy beneficiosa para el cuerpo y la mente. Aunque no hayas estudiado canto o cantes como un profesional, cantar es algo que puedes hacer desde la comodidad de tu casa y que seguramente aliviará tus tensiones y te producirá alegría.
El sonido es sanador, El sonido cura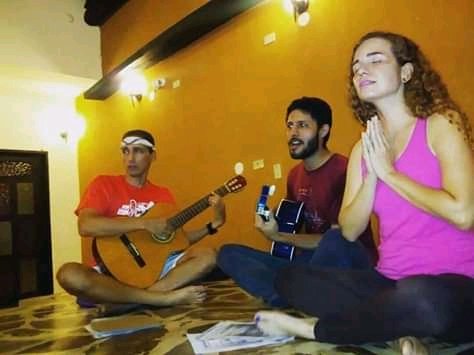 Desde tiempos inmemoriales los chamanes y curanderos inducian a sus pacientes a diferentes estados de consciencia a través de instrumentos, cantos y ritmos sagrados.
La música surgió como una forma de conectarse con la divinidad y sintonizar diversos estados a través de los ritmos y sonidos.
En la India se creó un idioma que emite vibraciones que resuenan con los diversos vórtices energéticos del cuerpo llamados chakras y también con los diversos órganos del cuerpo para restaurar y mantener el equilibrio del cuerpo, el idioma Sansrkit. La práctica de recitar y cantar Mantras en Sansrkit es algo muy utilizado en India y desde hace algunos años se ha ido extendiendo está práctica en la cultura occidental por los múltiples beneficios que se obtienen.
El sonido nos transporta, aflora emociones y calma nuestra mente. El universo y todo lo que existe, incluidos nosotros emitimos frecuencias y vibración. El sonido es vibración, por eso somos sensibles a determinados sonidos los cuáles tienen la capacidad de restaurar nuestro equilibrio y bienestar físico, mental y emocional.
Los invito a ver y escuchar una parte de mi exploración con el sonido y la voz como instrumento de sanación a través de estos vídeos
Agua de Luz
https://peakd.com/hive-193816/@paolazun/aeqtzxbh
Asatoma Mantra
https://peakd.com/hive-120078/@paolazun/eng-esp-my-vision-of-spirituality-mi-vision-de-la-espiritualidad
---
Translated with www.DeepL.com/Translator
Thank you very much for visit my blog!
Muchas gracias por visitar mi blog!
---
---