An emergency in the garden.

Some urgent trouble early this morning to take care of.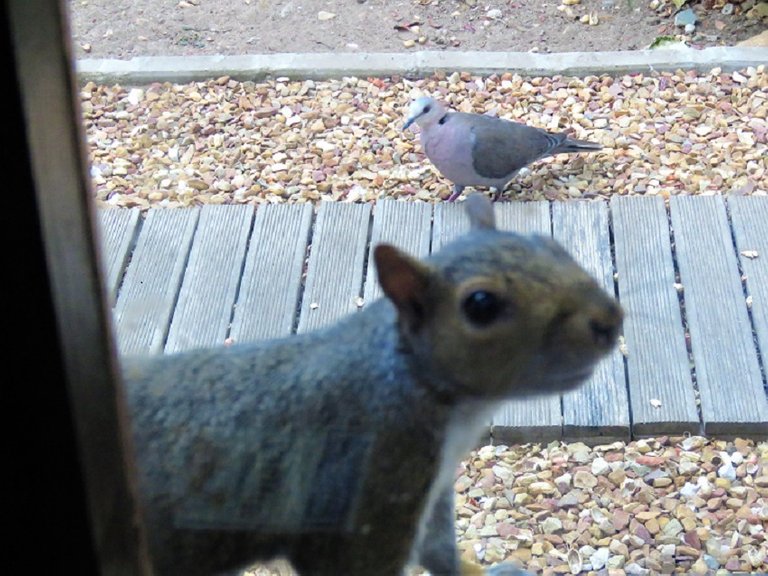 The dove sent the squirrel to call me; Hey Zac we need you outside please. Come quickly.
Like I said before, our days are never the same and everyday brings with it its own new challenges.
I was talking to a friend here on the PC this morning when the squirrel came to call me. At first I thought he was just being a nuisance and wanting to get nuts, but it was more serious.
As you will see below.
So I gave him a nut and went outside, and he was waiting for me. Look what was lying there.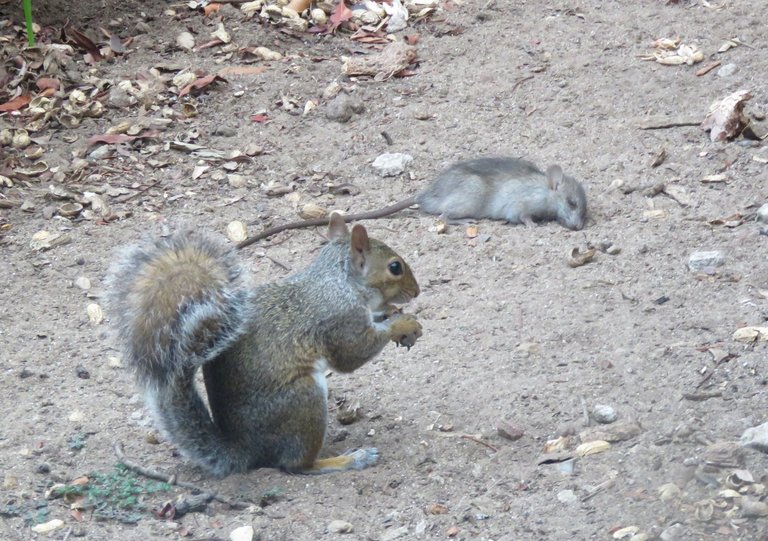 A dead mouse. And I checked, he was deader than dead.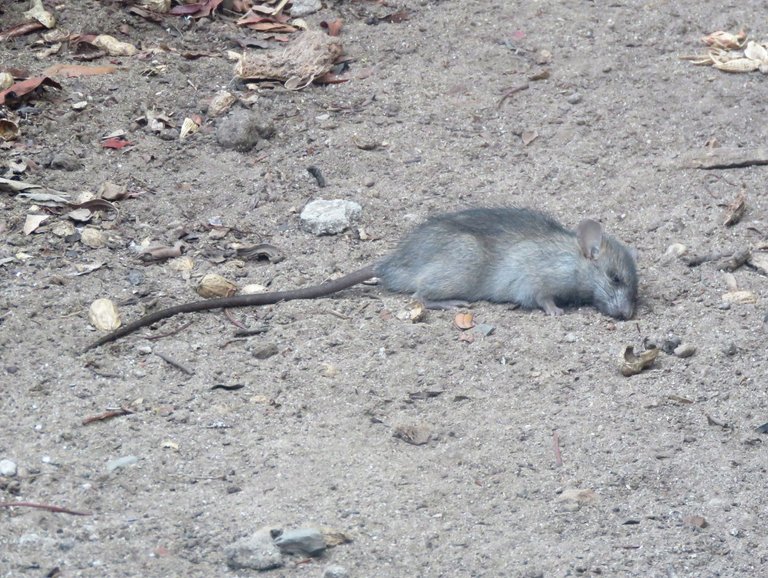 So you can see that I had an audience here, waiting to see what I would do.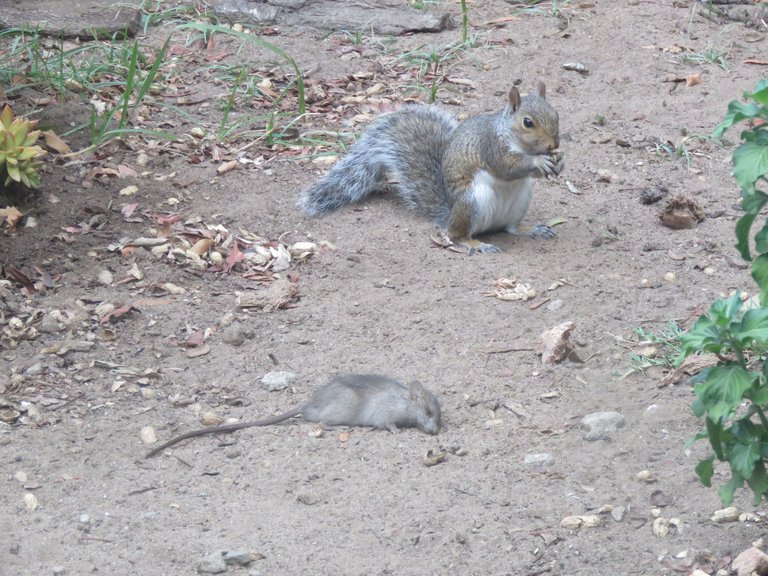 And the audience was impatient and expectant, so I removed the mouse.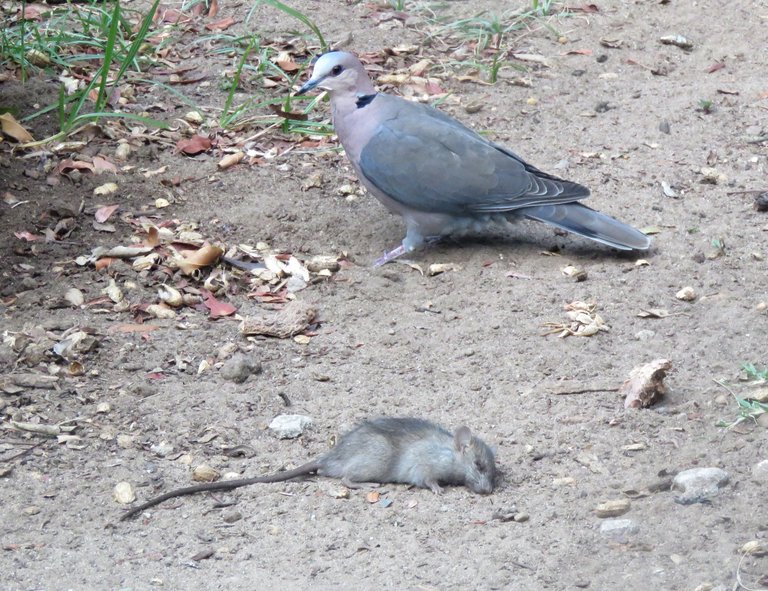 This is the thank you I got, as this bugger was taking a leak in the birdbath.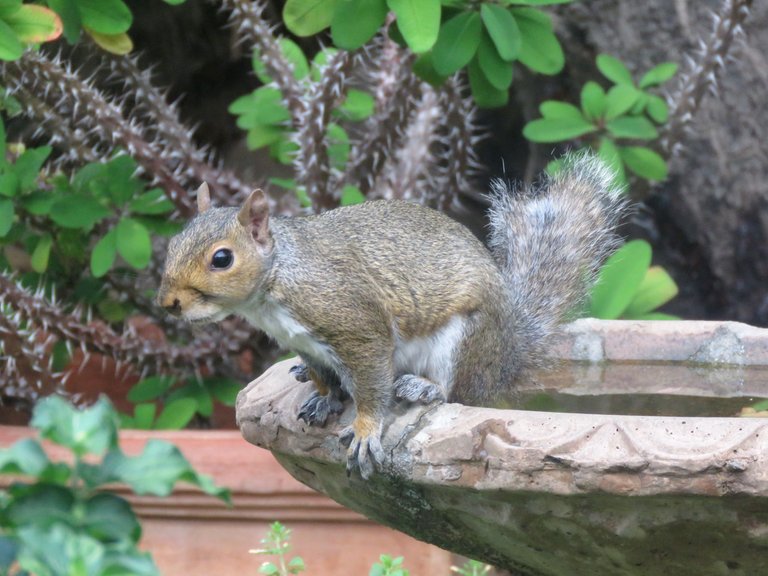 Now it is off to work and I have to scramble to find a new PC screen, as I am using my wife's now to post. My own screen bombed out last night.
The amazing thing is that we make our plans for tomorrows but we should always allow for unexpected events as life can certainly play many tricks on us.
It is said that why worry about tomorrow, as tomorrow will come with its own problems and it will take care of itself. And this is so true.
Many a time have our plans been wrecked that we made for our tomorrows, so I have learnt the value of rather concentrating in full on the present instead of the morrow.
And That's All Friends.
Photos by Zac Smith-All Rights Reserved.
Camera: Canon Powershot SX60HS Bridge camera.
Thank you kindly for supporting a post on behalf of @papilloncharity
---
---