A falcon in flight.
I went into the territory of a Rock Kestrel (Falco rupicolus) with the idea to get him in flight. Maybe I would also catch him on camera attacking some prey. Not easy to get them, but a careful search with the zoom is all that it takes.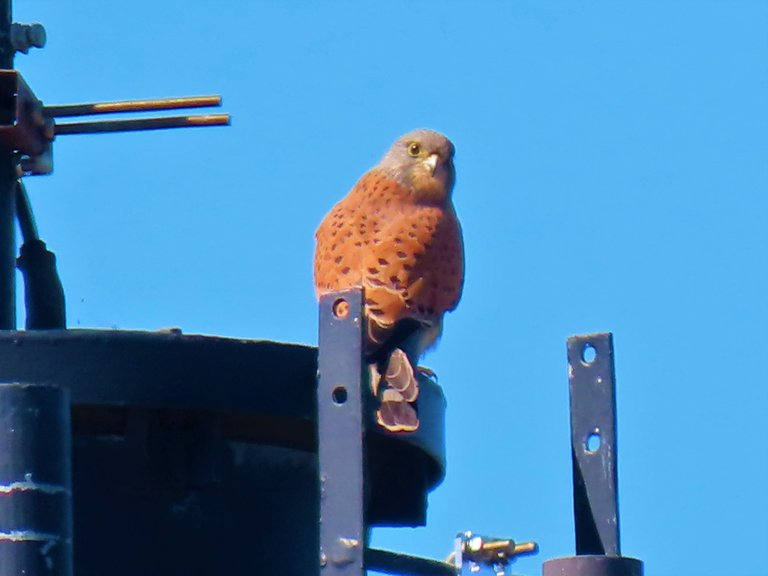 I love these brave little falcons as they don't stand back for the bigger birds.
In fact I saw one fighting a Peregrine falcon to get him out of the kestrel's territory. Got the picture somewhere in the files and I must have a look for it.
The rock kestrel (Falco rupicolus) is a bird of prey species belonging to the kestrel group of the falcon family Falconidae. It was previously considered a subspecies of the common kestrel (Falco tinnunculus).
This species occurs in Africa, from northwestern Angola and southern Democratic Republic of Congo to southern Tanzania, and south to South Africa.
Look how lovely they are in flight.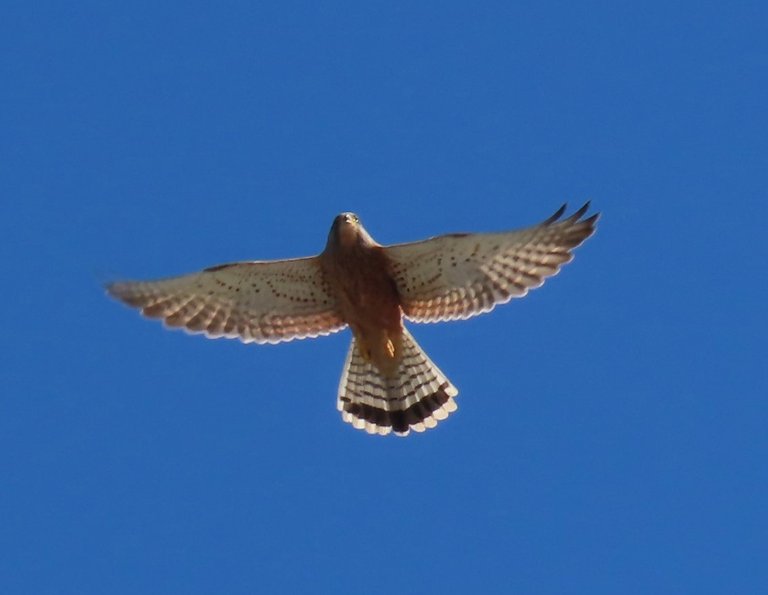 He flew over to sit in a tree at a further distance, but my zoom was able to get him.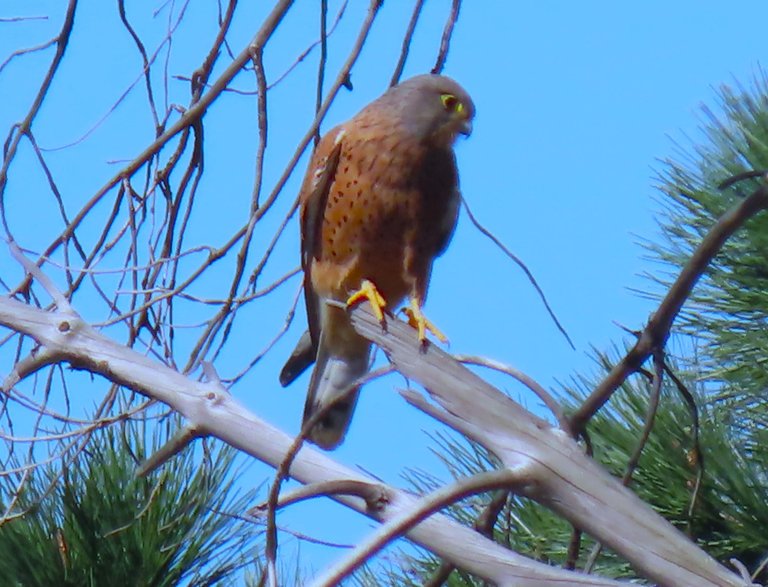 Then he was off again and this time he soared in the sky.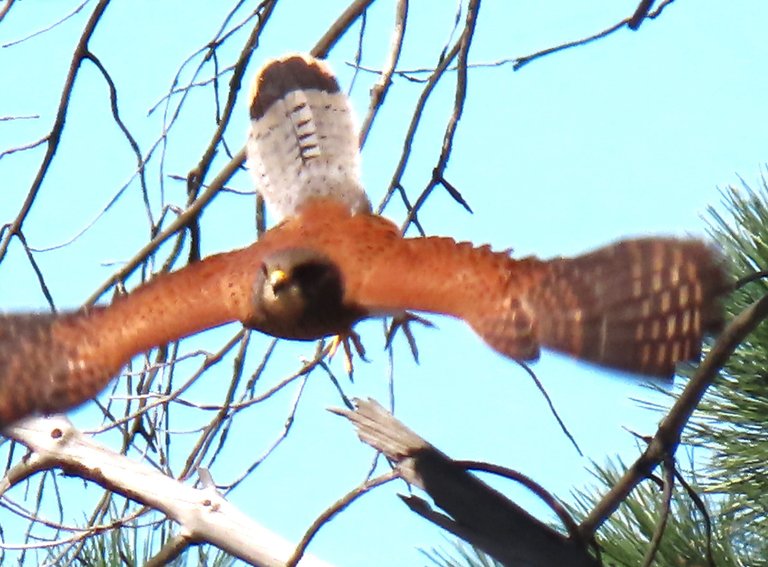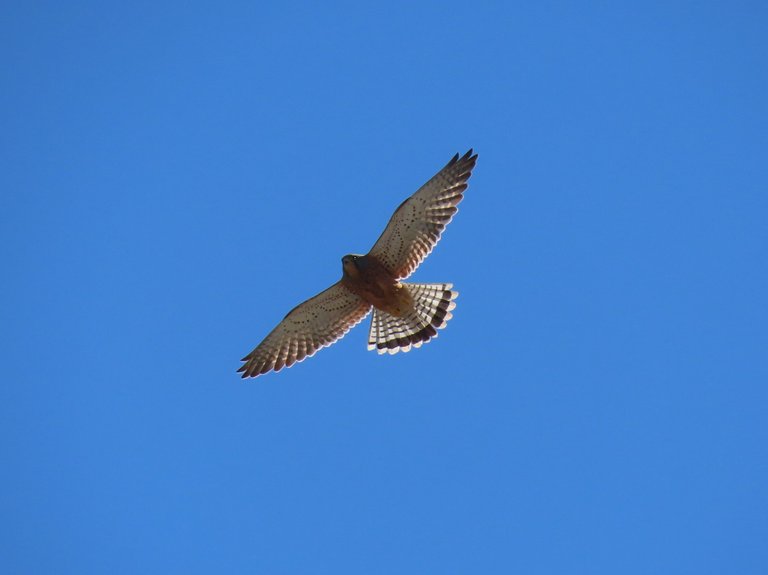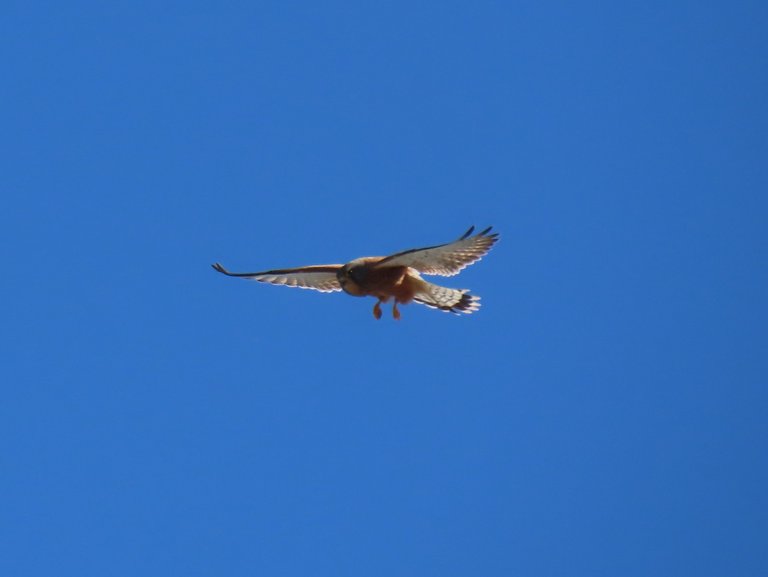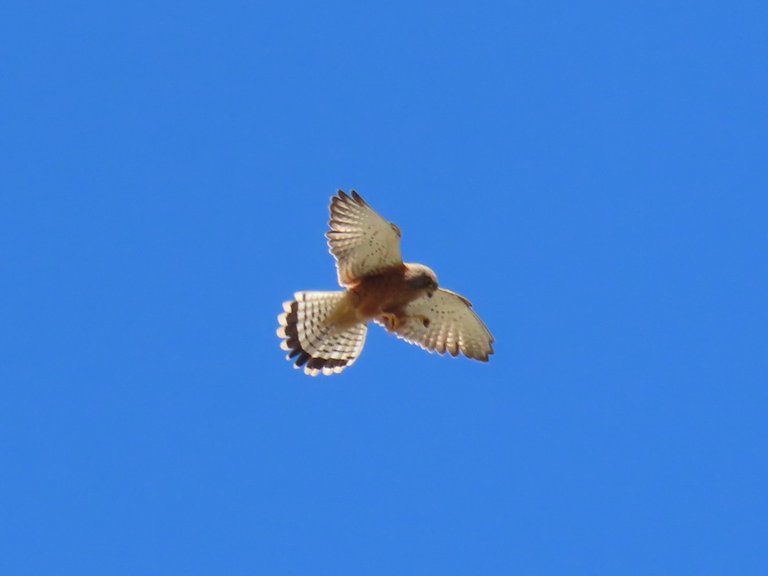 The species occurs from Angola, south through the Democratic Republic of Congo as well as Tanzania, further south to South Africa, and in most of the places between. Noticeable places of scarcity include north and north east Namibia, Botswana, south Mozambique and tropical Lowveld, while in Zimbabwe it is restricted to high-lying central and eastern regions. The kestrel is usually associated with arid areas but may also be found in open and/or semi-arid areas.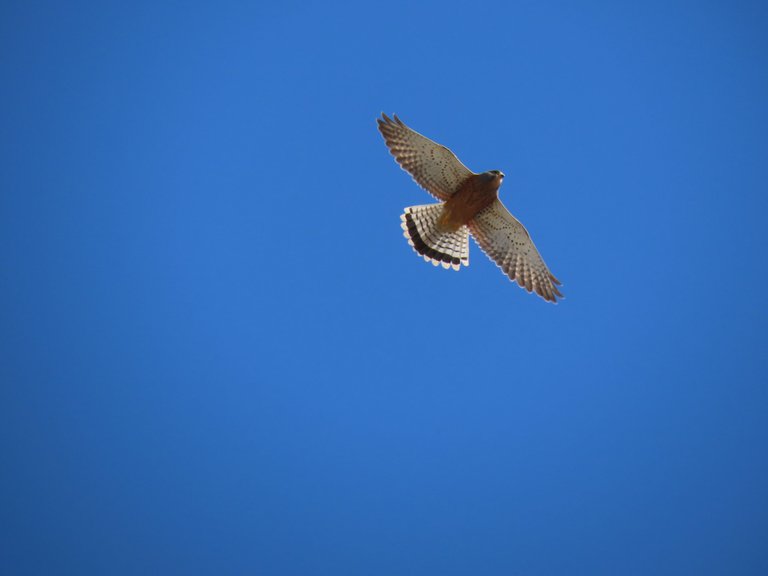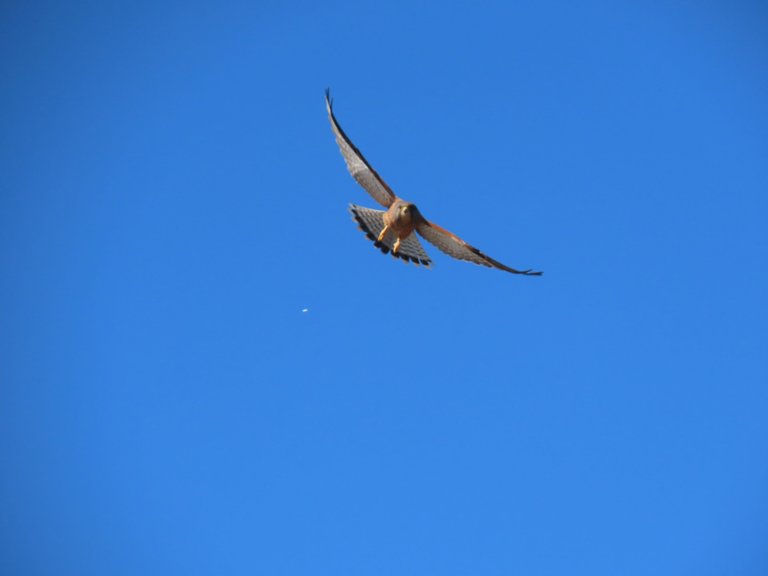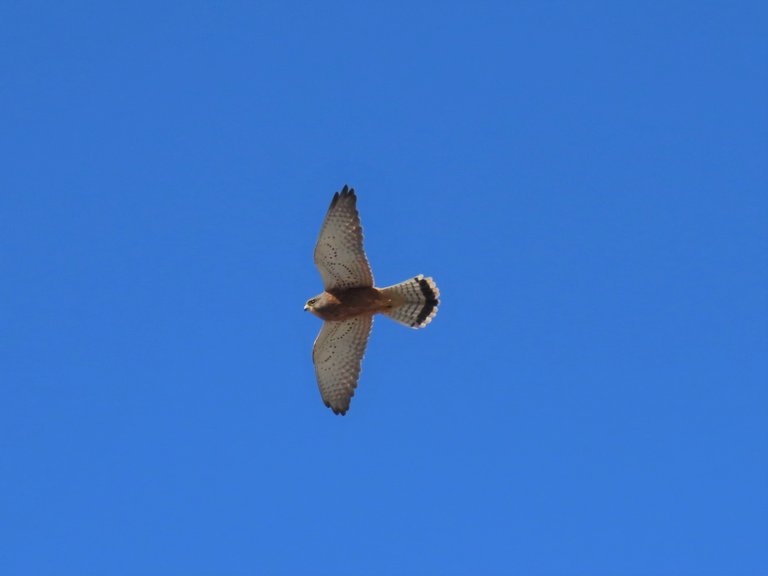 Kestrels can also hover in the air, similar to the kite family and when they see any prey, then they simply drop down on top of the victim.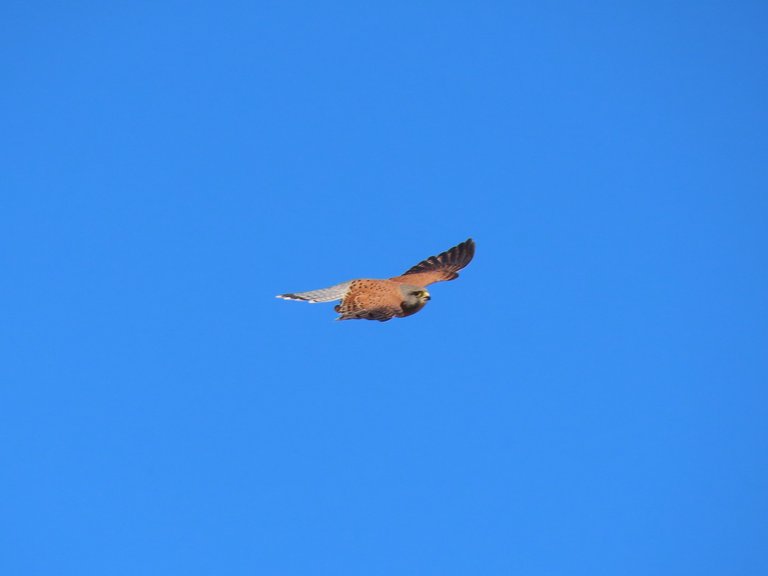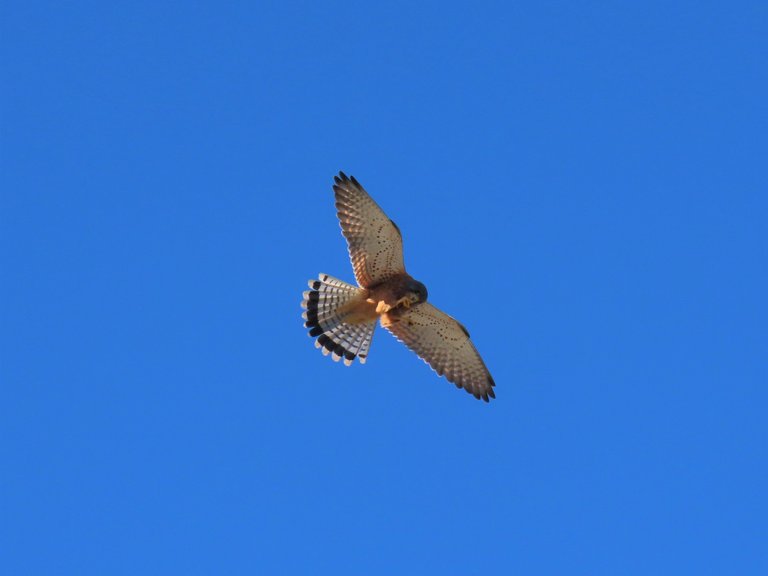 Nah, no luck, as he was diving to get something in the distance, but I lost him on the camera.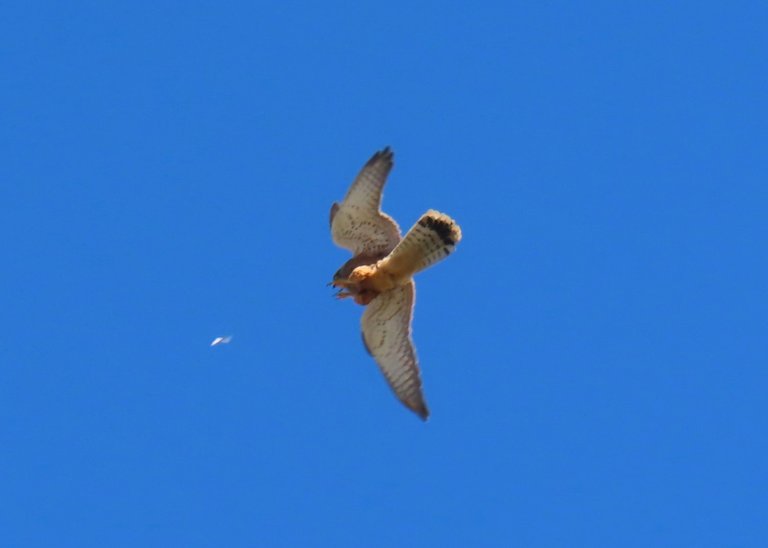 The kestrels make a great show in flight, especially with the sunlight behind them. You can see how the sun lights up its feathers in flight.
We have a wide variety of eagles, falcons, buzzards, and kites over here, and it is indeed a bird photographer's paradise.
We have wetlands for the waders, mountains for the predators, and the ocean for all of its birds. Some warmer weather now in the new spring season and many bird photography opportunities await.
And of course, also all of the other opportunities that nature has to offer.
Such is life.
I hope you have enjoyed the pictures and the story.
Photos by Zac Smith-All Rights Reserved.
Camera: Canon Powershot SX70HS Bridge camera.
Thank you for supporting this post.
---
---