A funny story today.
Kick off your shoes and come and have a laugh.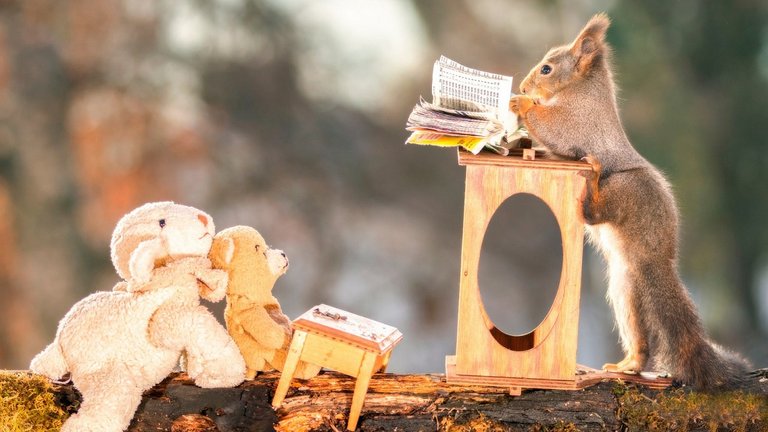 Source
Story time and a desperate little Cape Robin-chat needed some help. Let's see if I could do anything about the Robin's problem.
Just a happy post here to get some smiles and we hope that everyone will have a good day. Things are never what they seem and I saw some fun in this situation. We have had a terribly fierce wind here for the week thus far and had a warning that from tomorrow the wind speed will increase to 100 Kph speeds across the Cape province. A wind that can tip big trucks on the highways.
But now, come and have a laugh.
Watch the little Robin in the yellow circle, as he did not look happy at all.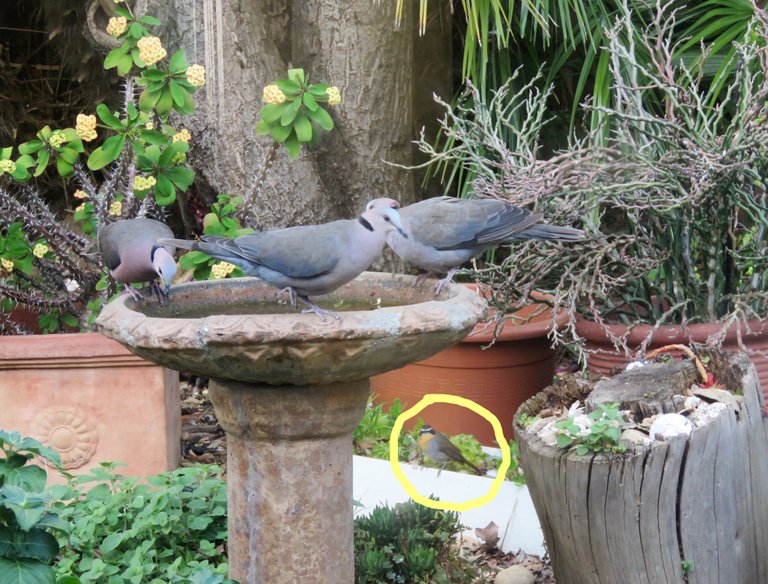 So then Robbie the Robin popped up on the log at the right and he said, "Hey Zac, how am I supposed to bath with the 3 chickens up there on the bath, please help mate"?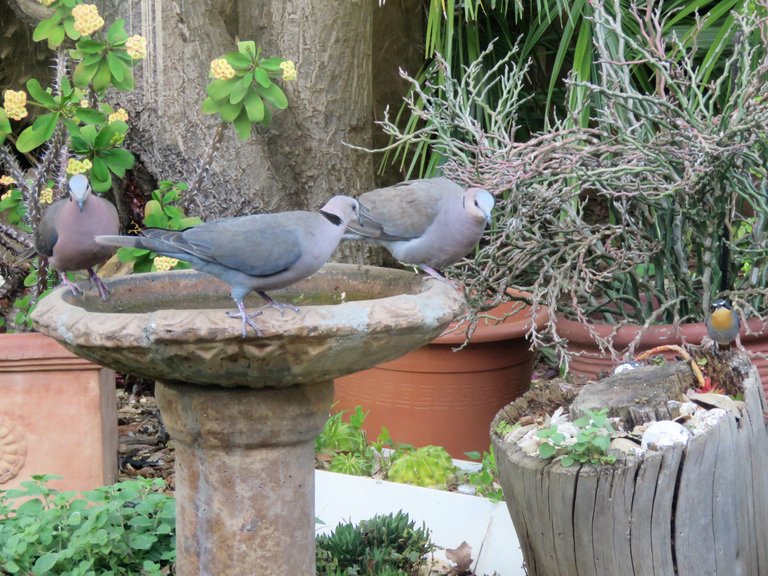 So I sent one of the terrible twin squirrels to go and clear the bath for Robbie.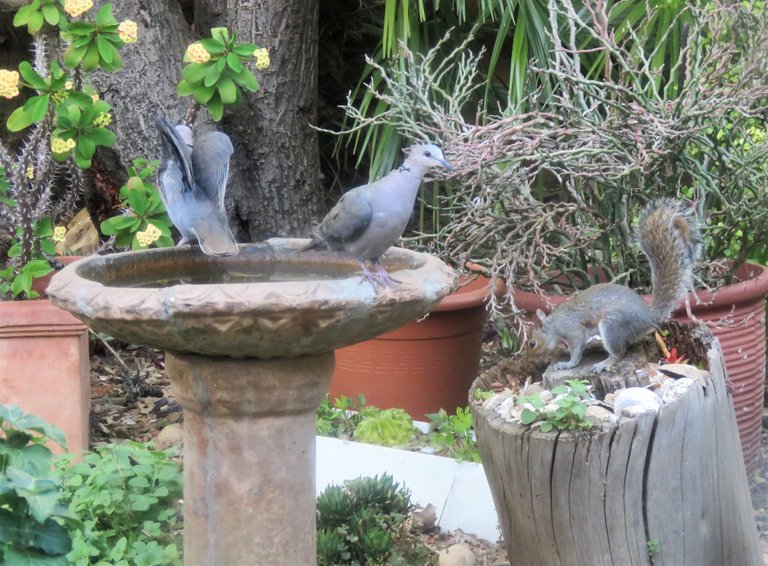 The last dove thought that if he sat close by, then he could pop back on the bath again, but the squirrel was waiting for him to try.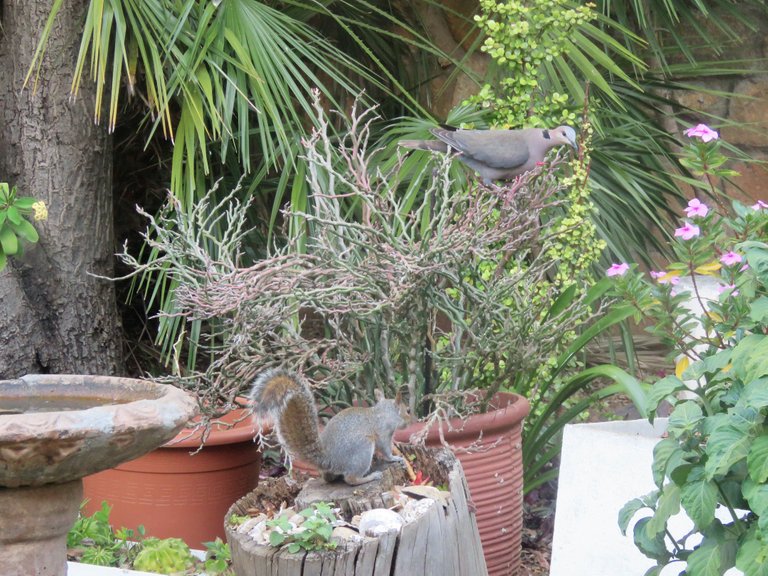 Finally the bath was clear and Robbie popped into it.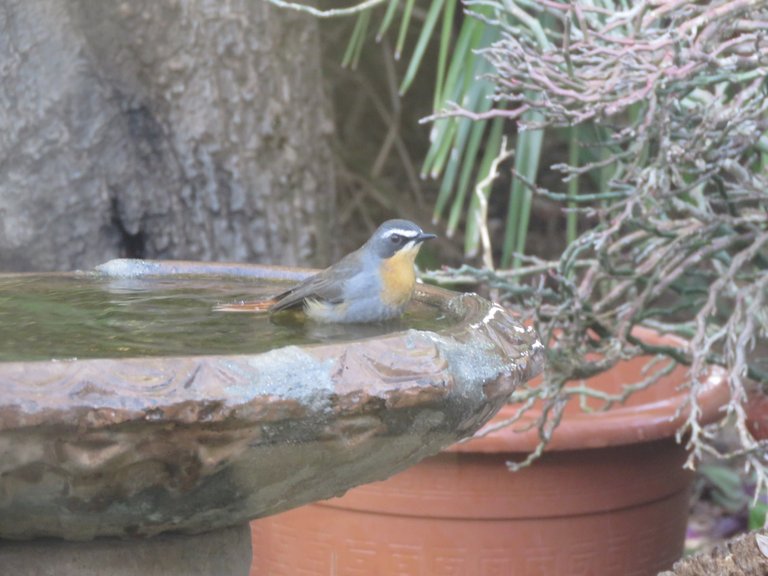 Robbie had a quick splash.

And then he said, "Thanks mate"
So I said, "Hey Robbie, what's with the mate greeting, as it is not South African"?
Robbie said, "Please don't tell Mrs. Robin as I have a new Australian girlfriend and I am practicing the Aussie lingo mate"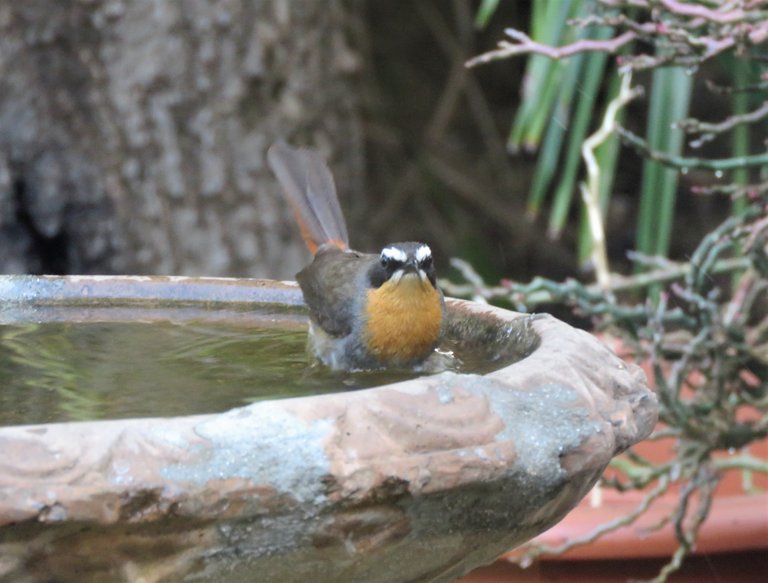 Then Robbie was gone and there was peace in the garden again.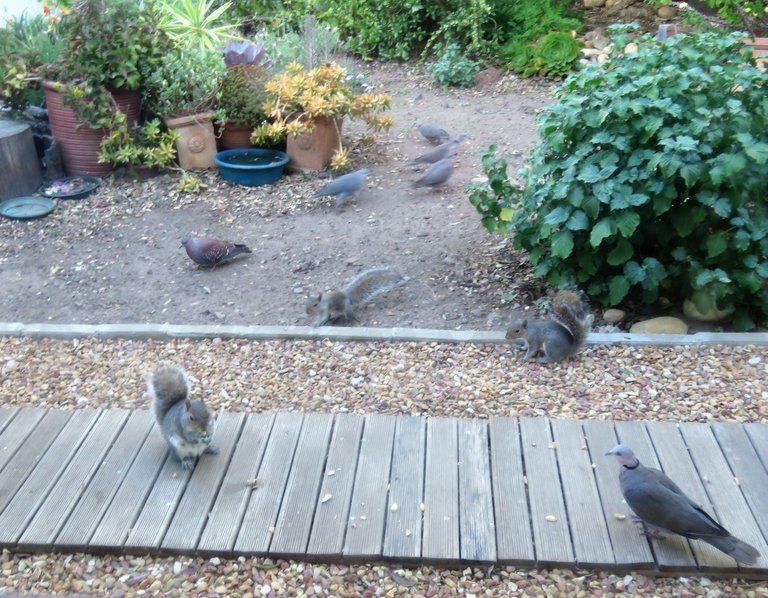 And so it is in our lives, never a dull moment and always something that triggers my funny bone.
Positive thinking has helped me through so many terrible situations in my long life that it forced me to either walk around defeated and moping, or to start laughing at myself and at life.
I have one sister left and she called to tell me that her husband is losing so much weight that she is scared that his pants will drop down in public :)
We hope that you have enjoyed the post.
And That's All Friend!
Photos by Zac Smith-All Rights Reserved.
Camera: Canon Powershot SX60HS Bridge camera.
Thank you kindly for supporting a post on behalf of @papilloncharity
---
---