A Happy Friday with a funny joke at the end.
In here, I will show you some of our birds and a funny conclusion at the end of the post.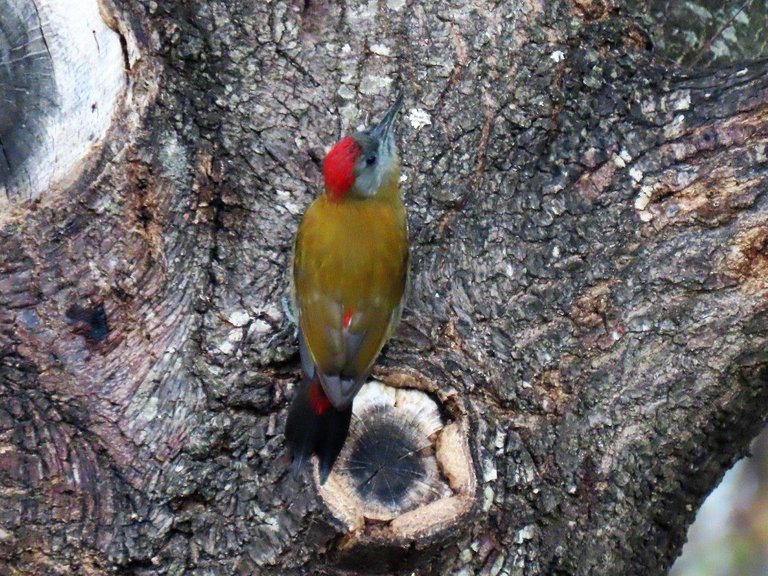 First up is this little guy with his red cap and it's an Olive Woodpecker.
The week has now grown a bit tougher as last night the first winter cold front has landed. So apart from the consistent power cuts, things will rapidly become colder and due to the high electricity prices we can't use heaters, or anything else that works with electricity. We are already using gas for hot water and we will continue to save wherever we can. It is estimated that strong winds of 90kpm can be expected and that the sea will be wild. But we have been through all of this last winter and we will survive.
So, come and let me show you some birds.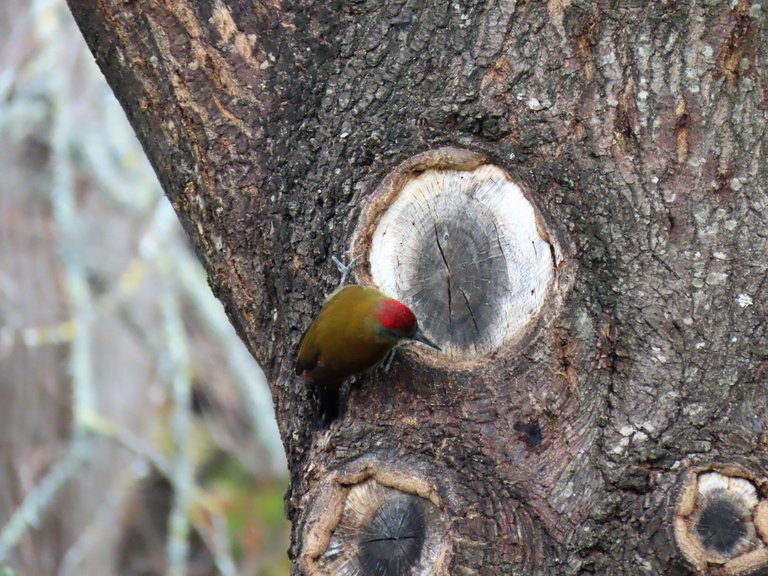 The specie name of the Olive Woodpecker is (Dendropicus fuscescens).
They are known to frequent forests and dense woodlands mainly in the Caprivi in the Zambezi region. (A neighboring country). Amazingly they are now also found in the Western Cape Province of South Africa.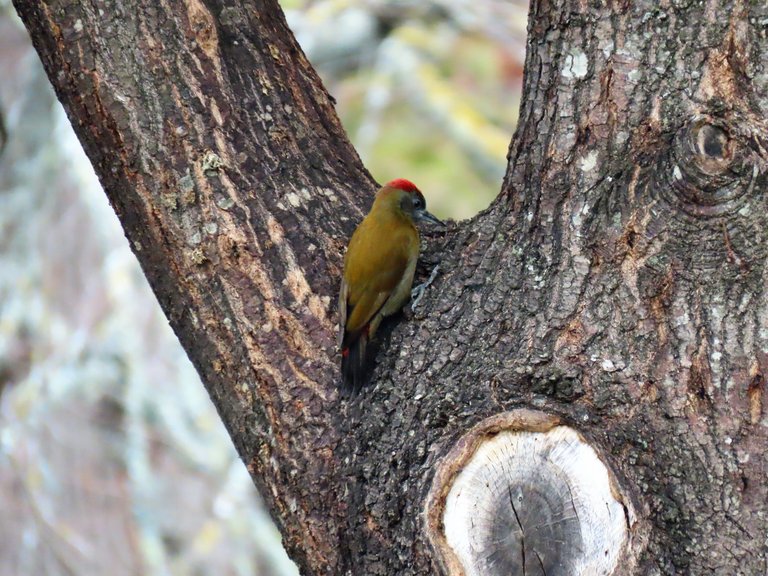 Yay! He spotted me and he called his wife to depart from the man with the camera.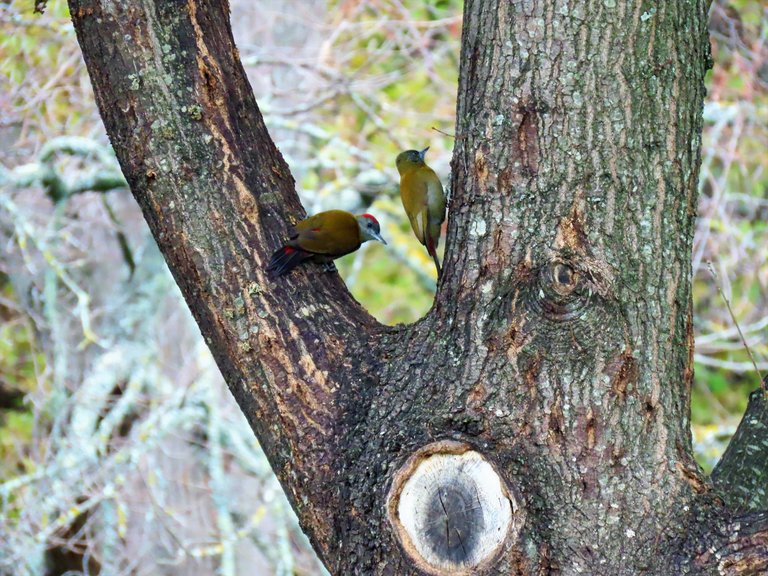 Then here below we have a pair of Fork-tailed Drongo birds (Dicrurus adsimilis).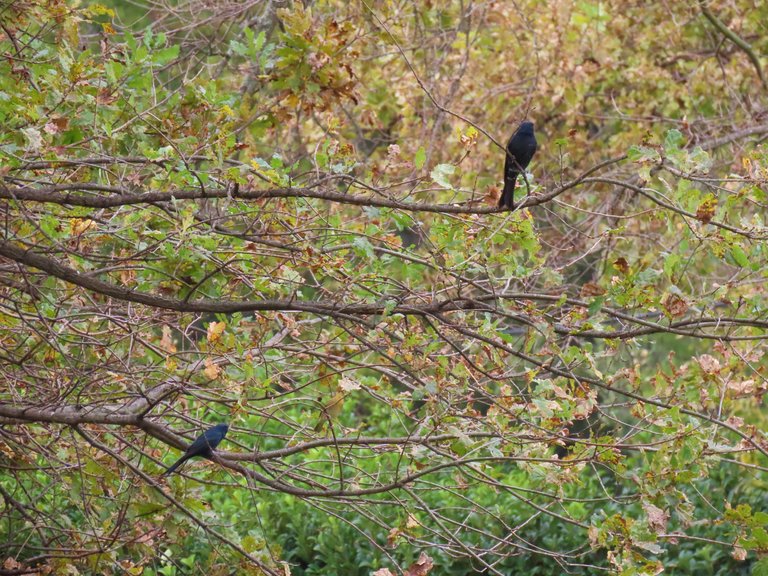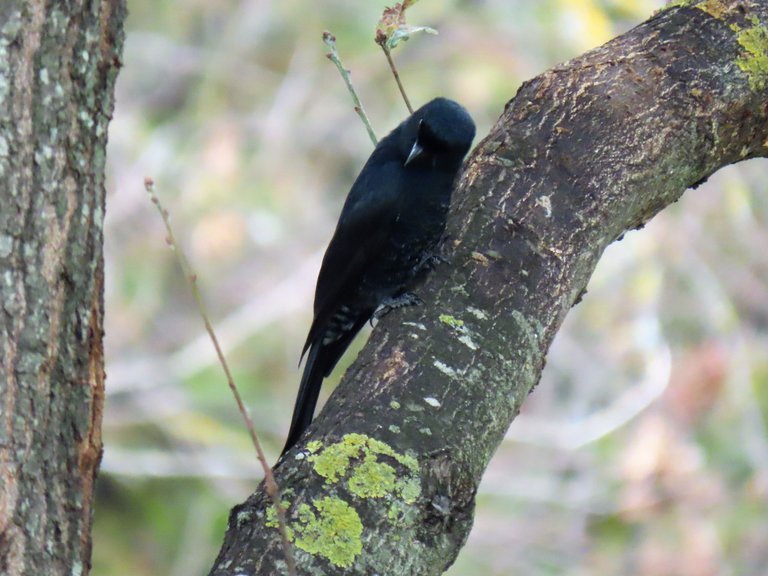 The Fork-tailed Drongo is larger than the Common Square-tailed Drongo and they are found in woodland,savanna and plantations.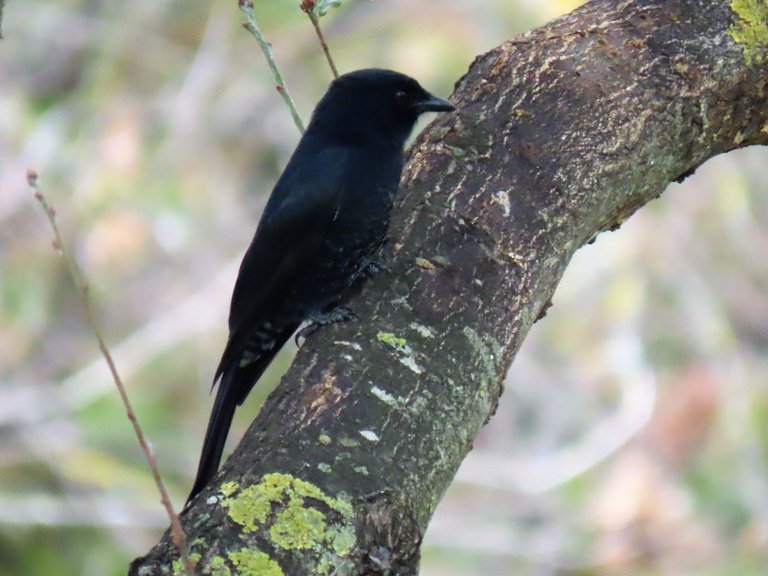 This is a first for me and I almost mistook it to be an African Stonechat.
It is in fact a Whinchat (Saxicola torquatos).
They are summer vagrants, solitary and appear mainly in tall grass fields.
What a luck to get this little guy on camera.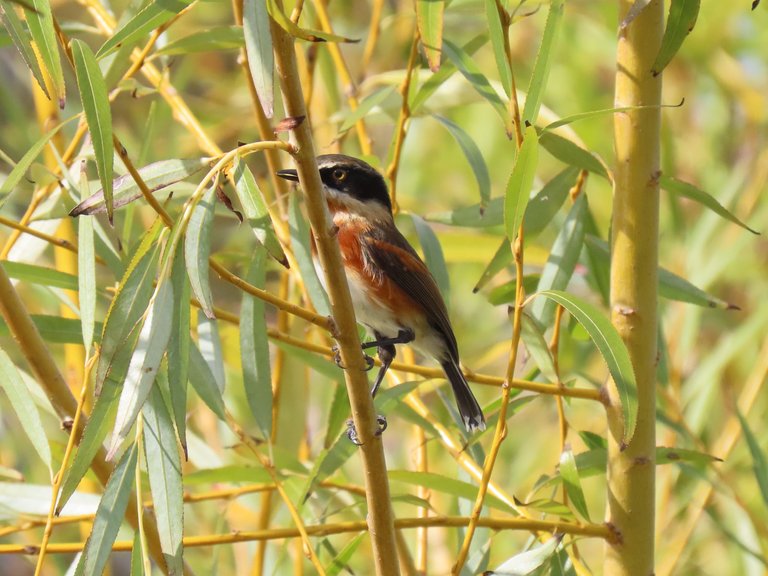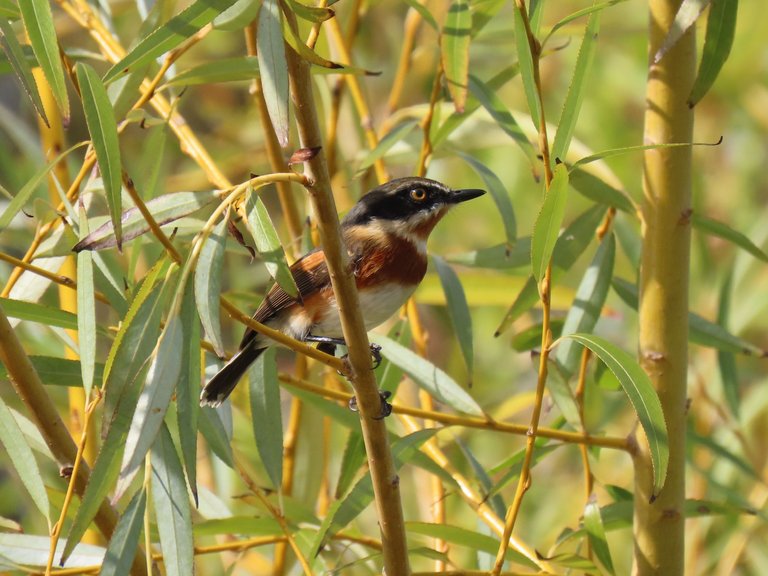 Right, and here's the funny part.
Oh yay! I thought that he was coming to greet and to look if I had any food for him. Sadly, I didn't have anything.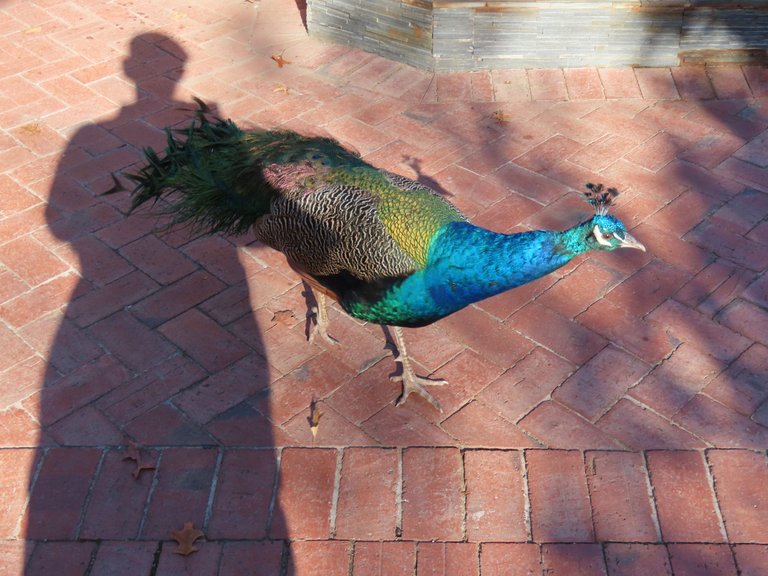 As he walked past me, he left me with this parting gift:)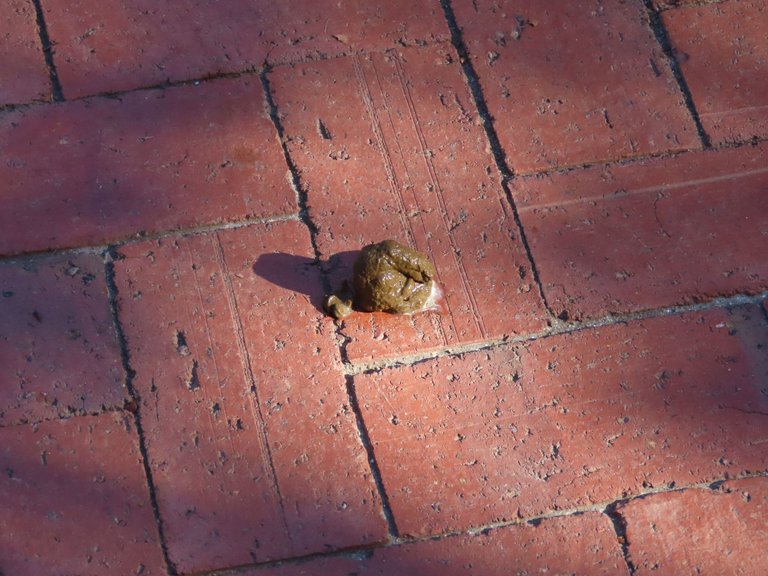 And then he was on his way in a huff.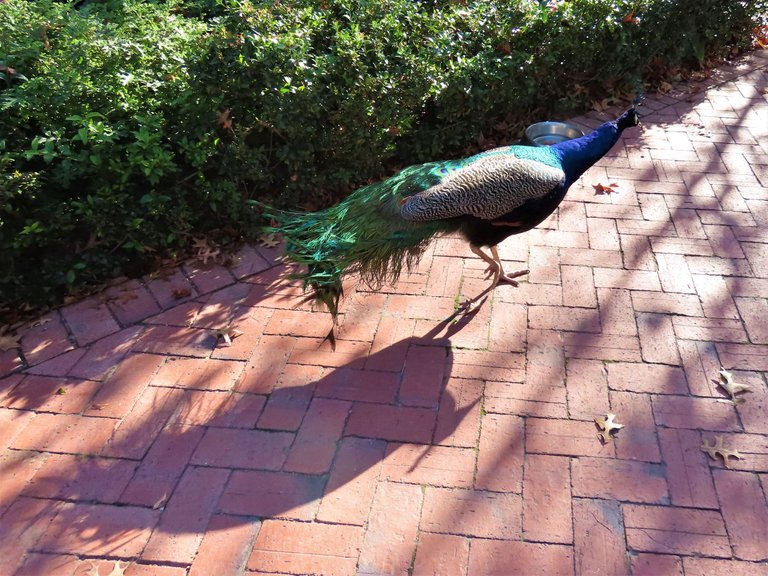 So yeah, that Peacock was not very impressed with me, and he had according to him, left a gift parcel to show me his feelings :))
Next time that I see him, I better have some cheese in my pocket methinks.
We are so complicated as human beings and my way to get through life has always been to mix humor with my tears. So, I never stay angry or sad for long, as it is really not worth it to go around moping. What happened yesterday is history and tomorrow is in the unknown, so I simply stay in the now and take everything as it comes.
Humor is my crutch in this life, as it always makes me feel better.
I hope that you have enjoyed the pictures.
And That's All Friends.
Note: All bird information was taken from a book:
Birds of Southern Africa ISBN: 978-1-77584-668-0
Photos by Zac Smith-All Rights Reserved.
Camera: Canon Powershot SX70HS Bridge camera.
Thank you kindly for supporting a post on behalf of @papilloncharity
---
---