A little bit of all sorts.

Here we have Marian standing next to the trunk of one of the oldest Camphor trees in our country.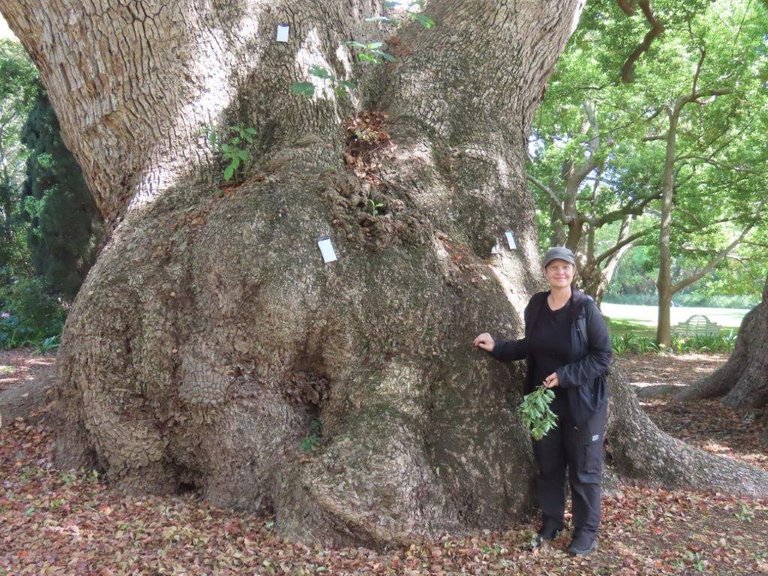 I have so many lovely, isolated photos that do not fit in my picture journalism blogs and here are some of them.
The camphor trees have a long history that I have posted before, and just to say here that they are magnificent trees. I wanted to show you the size as they are more than 300 years old. In any case, lets proceed and have a look at some other photos below. We hope that all of you will have a good Saturday.
So what do you think that I saw in this picture below? Look carefully!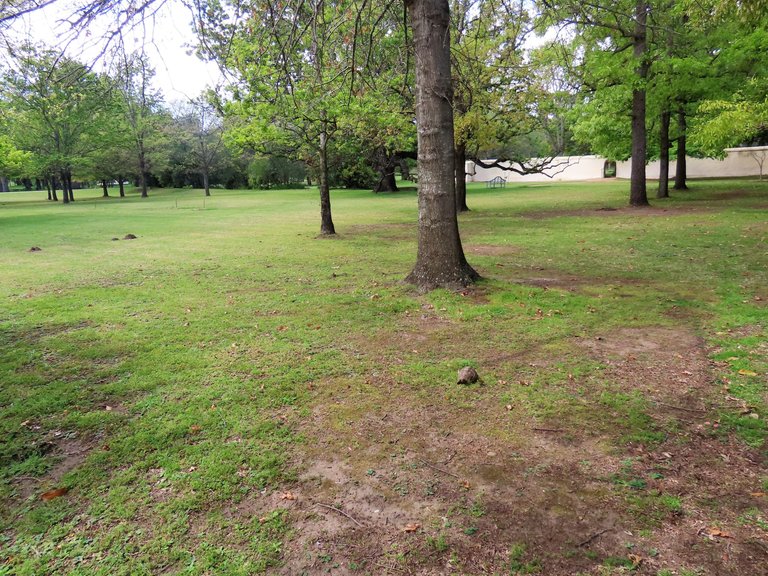 Well, I saw this little tortoise and I asked him to pose for a shot :)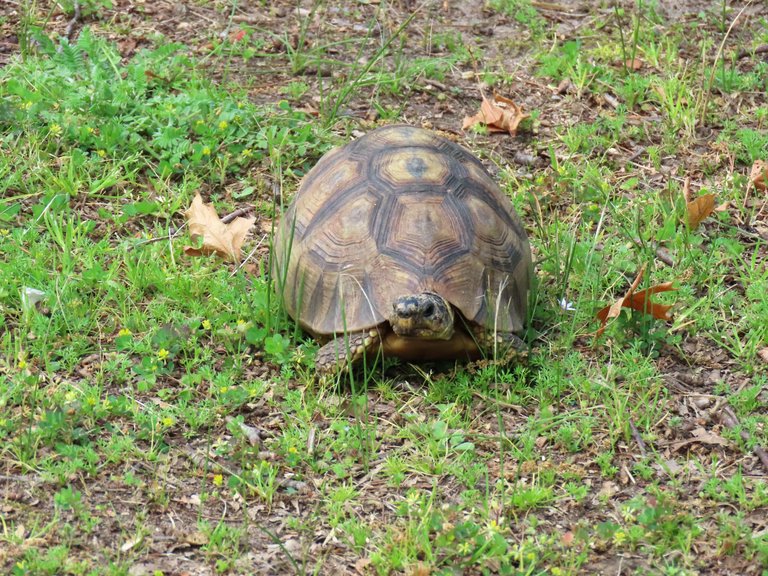 This Hadeda Ibis below asked me to take a shot of him warming his wings in the sun. He posed like a body builder and I think that he wanted to show the girls his muscles.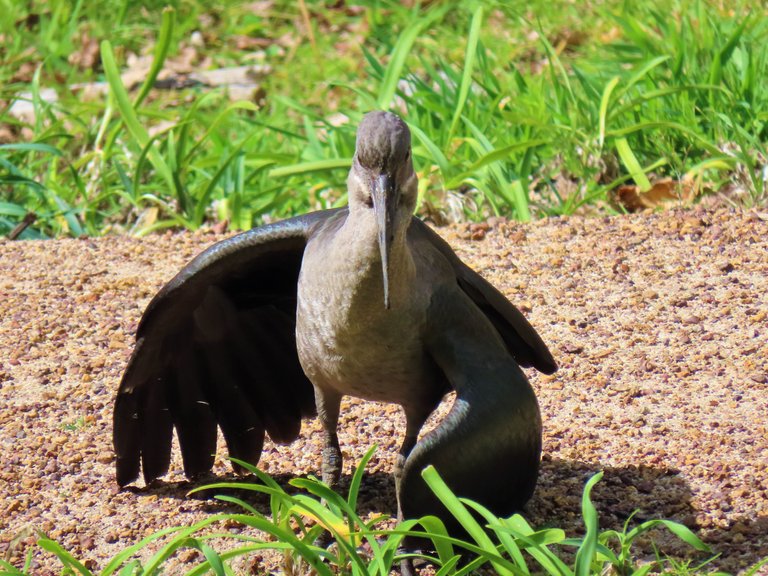 The little squirrel looked a bit sleepy here in the heat.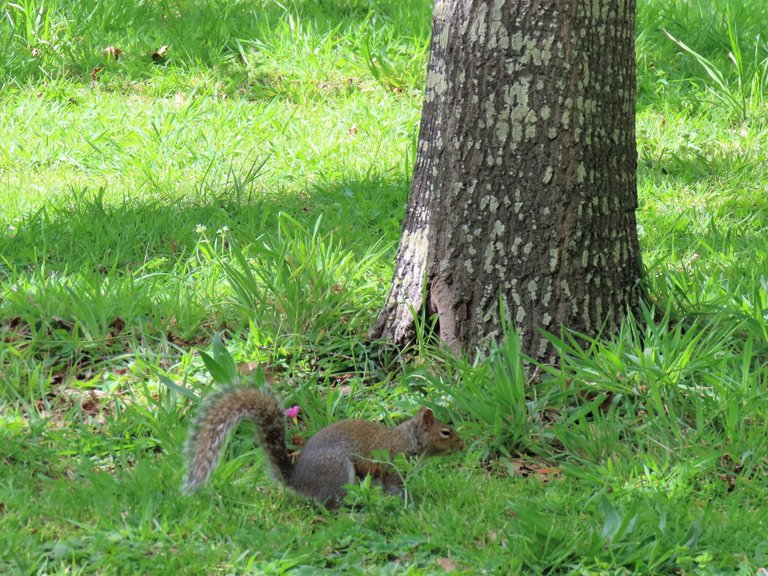 But he popped up in a flash when he saw me.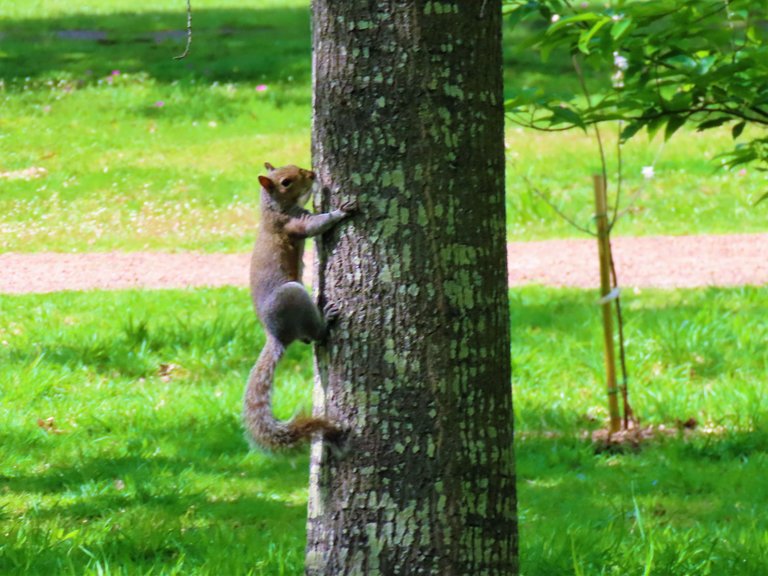 A little Painted Lady butterfly was taking a nectar refreshing drink.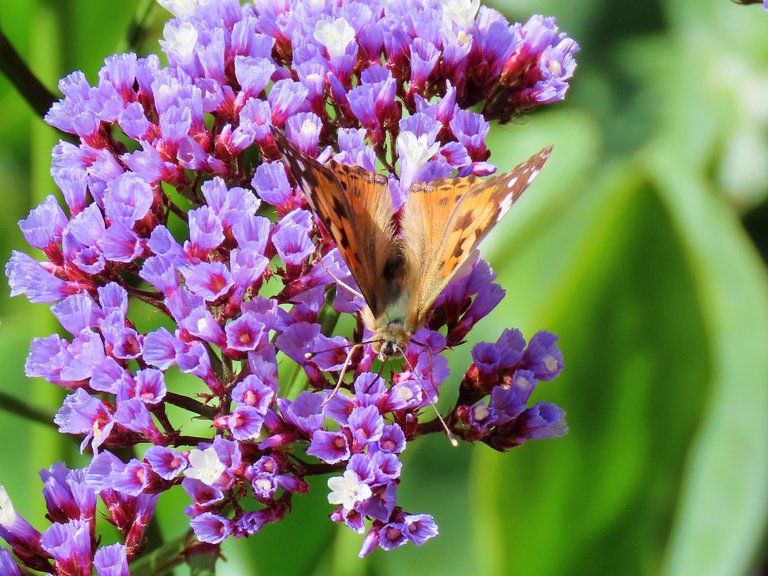 And finally, just one of our beautiful tree lined roads on the way back home.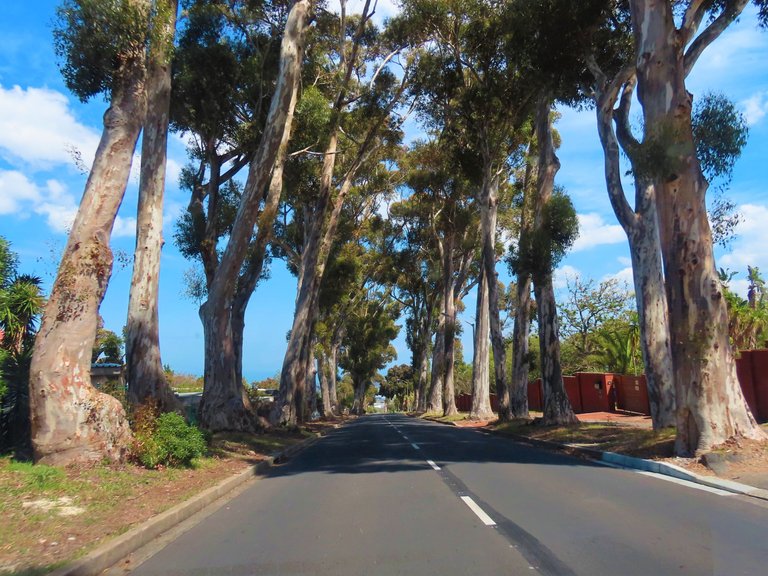 Oh yes, I could put 30, or 50, or 100 pictures in here, but we are all busy people and therefore I decided just to try and lighten your day up a bit. We have so much to see here as there is beauty all over the place, and all that one needs to do is to look. Which sadly doesn't happen, as I see so many just ignoring the sights and taking them for granted.
Nothing, is for granted and therefore we have to appreciate the beauty that is so freely available to us. In fact, if we were to concentrate more on seeing the beauty, it might change our outlook on life.
Fortunately many here on hive see the beauty and it is for all of you that I share my posts.
I hope that you have enjoyed the photos and the story.
And That's All Friends.
Photos by Zac Smith-All Rights Reserved.
Camera: Canon Powershot SX70HS Bridge camera.
Thank you kindly for supporting a post on behalf of @papilloncharity
---
---