A lovely new surprise.
A little bird warned me that somebody was stealing a granadilla from our garden fence.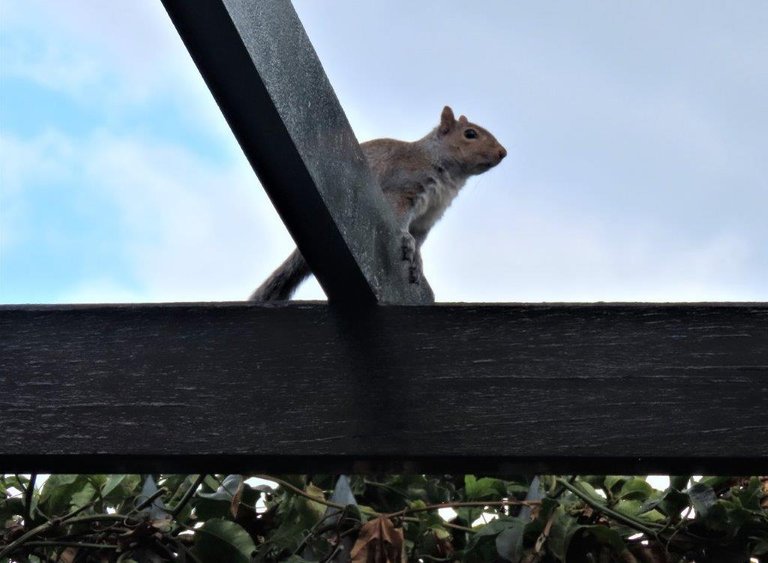 Some of you will remember that we had a big family of squirrels at our old house, but since we move here into the new place, no squirrels until today.
We had a big family of different wildlife that inhabited our garden at the old place, squirrels, geese, robins, thrushes, white-eyes, sunbirds, and even an occasional mongoose. The new place is much smaller with two tiny gardens, one at the front and one at the back, and we were hoping to get some wildlife here again.
Slow progress is being made, as you will see below.
Hey Zac! the little sunbird shouted, someone is stealing the granadillas.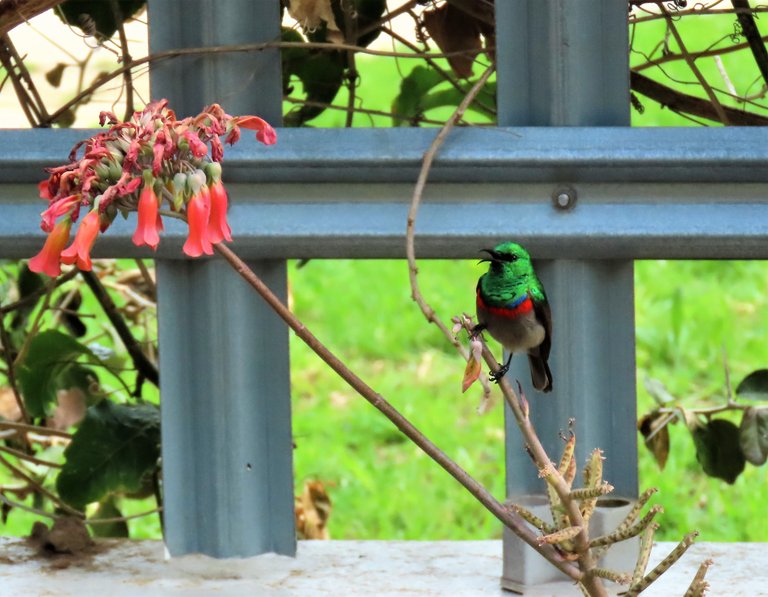 And there he was! A squirrel thief, and we were so happy to see him as it is a first.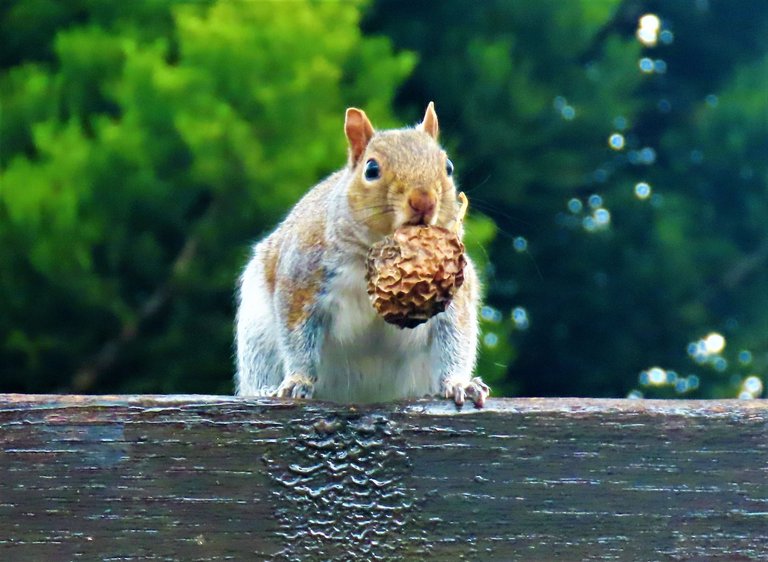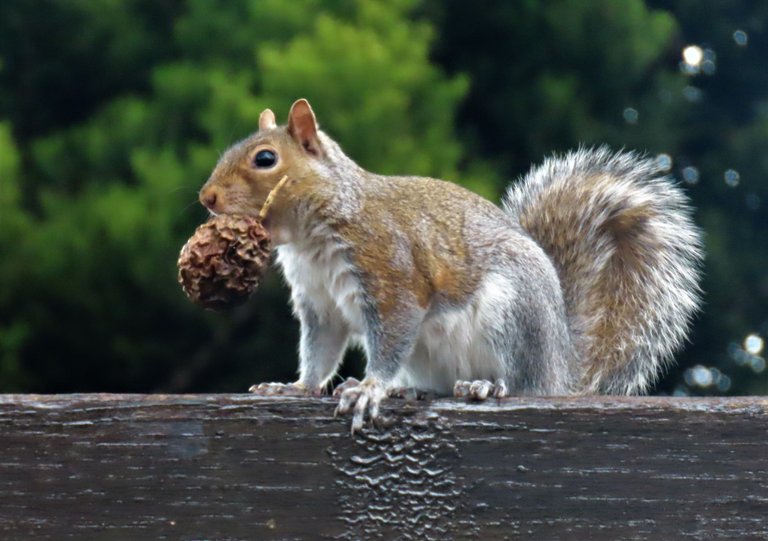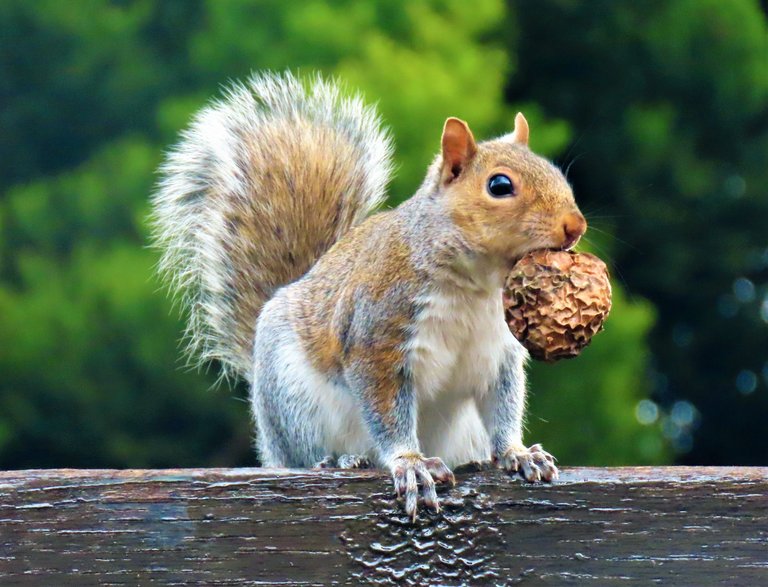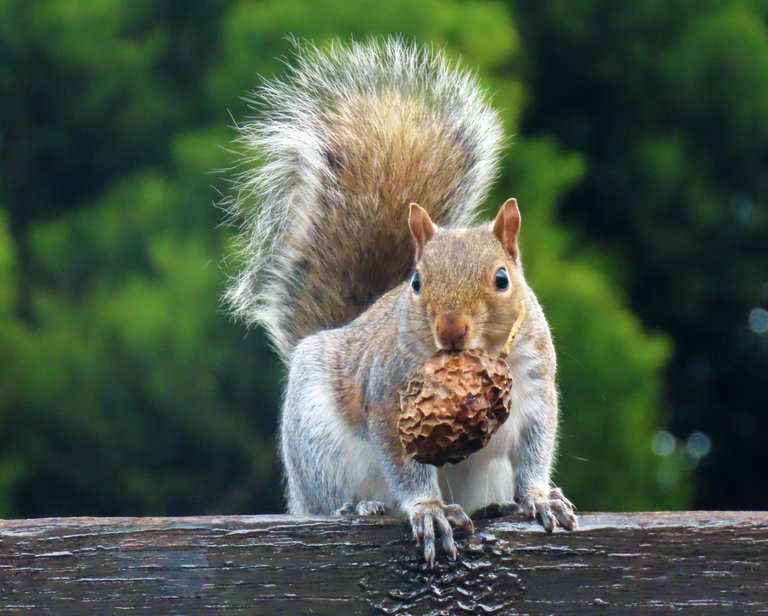 A brave guy, as after he scanned the area for predators, he plonked the granadilla down and started to eat it right here in front of us.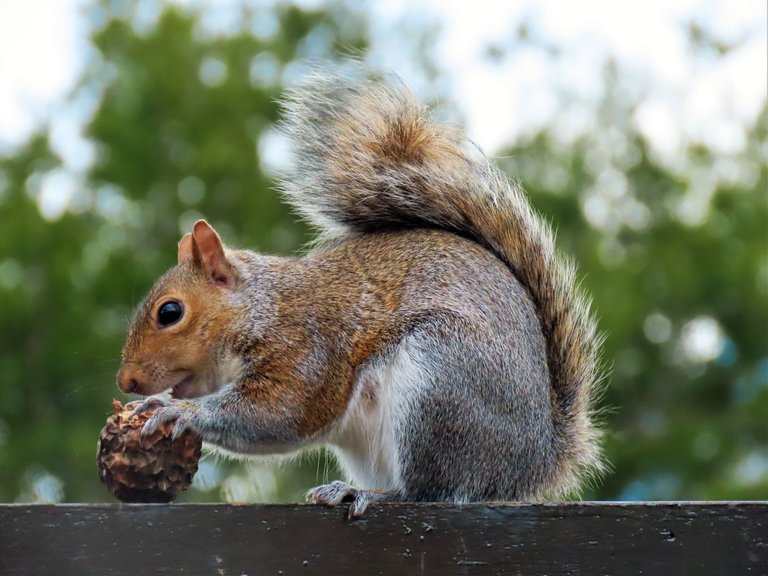 Of course, he couldn't see me with the camera, but it was such fun to watch him and it brought back such great memories.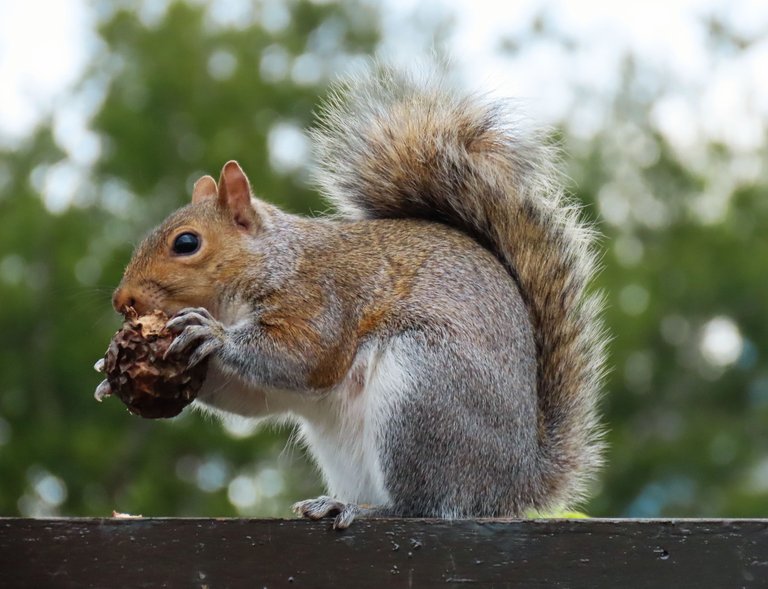 We have always fed whatever has shown up at our door, be it human or animal. Hunger has no conditions, such as race, color, creed, or whatever, and it is up to each of us to do for others what we can. Millions of little children are starving over here and it is not fair to allow little children to go to bed hungry.
Just so it is with little animals, but fortunately nature always takes care of them. Sadly I cannot say the same for our human situation as nowadays it is everyone for themselves with no regards for the sufferings of others.
Be that as it may, we will always do what we can.
And That's All Friends.
Photos by Zac Smith-All Rights Reserved.
Camera: Canon Powershot SX70HS Bridge camera.
Thank you kindly for supporting a post on behalf of @papilloncharity
---
---